Blown Away Season 3 - What We Know So Far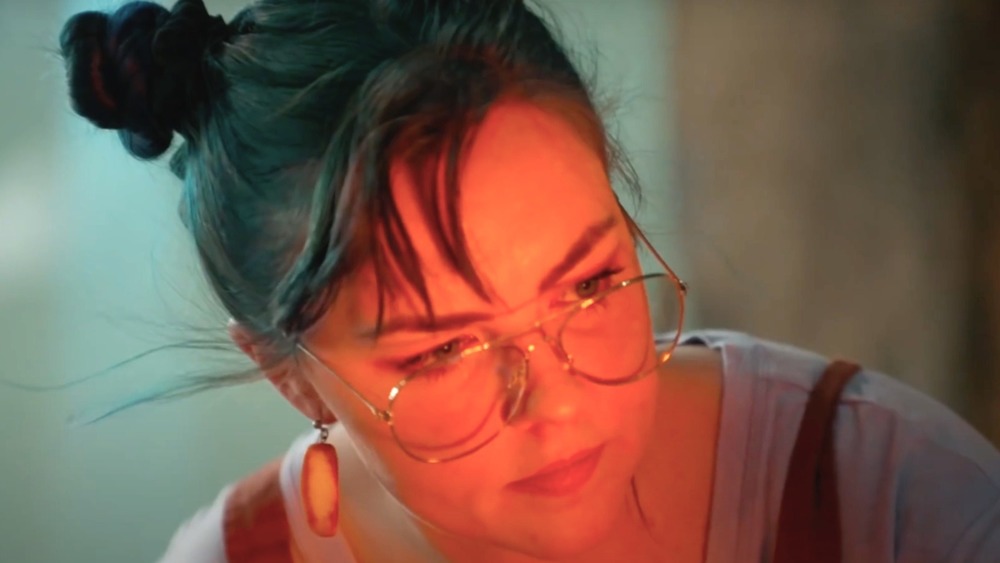 Netflix
The Netflix competition series Blown Away is pretty much exactly like The Great British Baking Show or Project Runway — except instead of contestants concocting delicate desserts or crafting handmade gowns, they're shoving hot glass into 2,000-degree furnaces and molding it into highly beautiful, and breakable, creations. Blown Away combines the artfulness and extremes of shows like Ink Master with the physicality of Survivor, as contestants sweat it out over high heat, quite literally blowing their hot glass into shapes of their liking, all while trying to keep their wares — and dreams of glass-blowing fame — from shattering.
If you were a fan of Blown Away's heated antics, you're not alone. The show, which premiered on the Canadian network Makeful before having its second season release on Netflix, has been blowing the streaming competition out of the water. Season 2 debuted in January 2021, and came in at number 4 on the Nielson streaming list for Netflix original series during the week of Jan. 25, with 438 million minutes viewed, behind Cobra Kai, Fate: The Winx Saga, and Bridgerton.
The show's success clearly isn't overblown. Here's everything we know about the next season, from the release date to the contestants and challenges.
What is the Blown Away season 3 release date?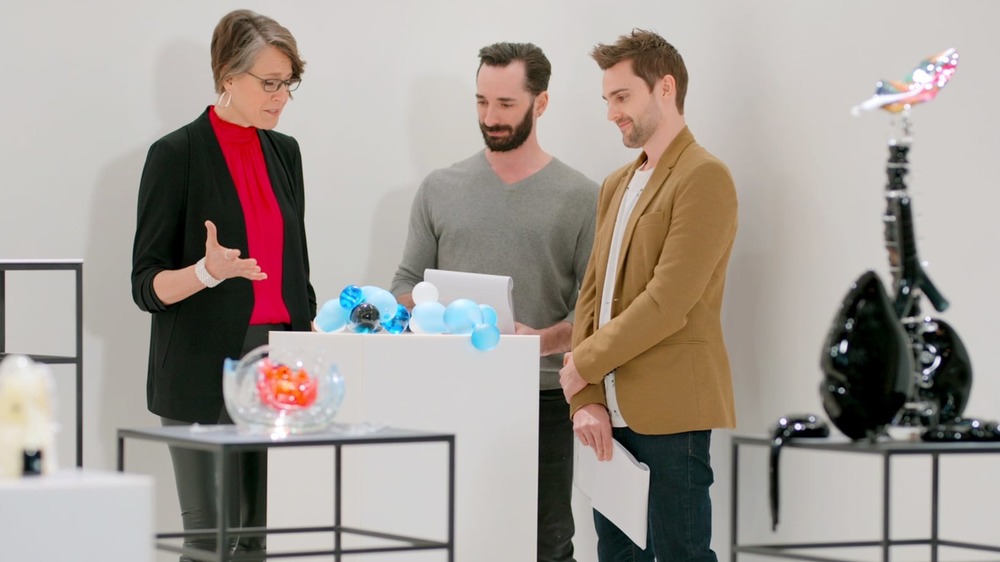 Netflix
While at this point Netflix hasn't made any announcements about the future of Blown Away, based on the success of the past two seasons, we can guess that they'll be renewing it for a third. With season 1 premiering in February 2019 and season 2 premiering in January 2021, season 3 could premiere sometime in 2022, although COVID-19 may delay filming dates.
Both seasons of the show have been hosted by former Big Brother USA contestant and YouTuber Nick Uhas, with Katherine Gray as the Resident Evaluator. We hope they'll both return as well. Gray, who is an Associate Professor at California State University, San Bernardino, described her experience on the show as "really, really incredible," in a video produced by the school.
Speaking to CBC about season one of Blown Away, several glass artists couldn't help but gush about Gray. "I personally just have an art crush on Katherine Gray," said fellow glass artist Brianna Gluszak. 
"Katherine is, I mean, easily one of the most well respected glass makers, glass artists in the world — especially in Canada," said Jade Usackas, who works at the Toronto glass blowing studio Playing with Fire.
Who are the contestants in Blown Away season 3?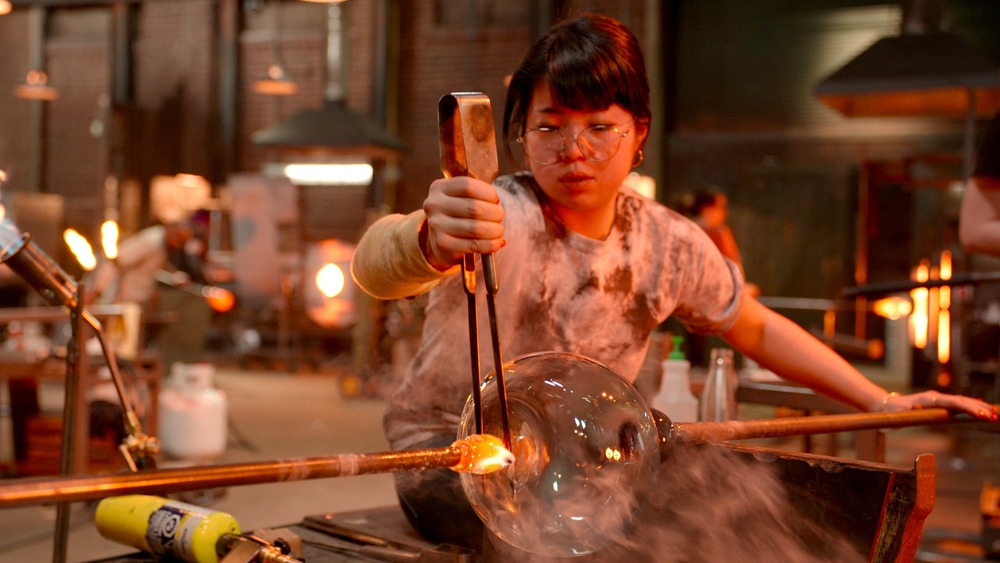 Netflix
Season 3 of Blown Away could go even further to highlight the wide range of glass blowers working today. At this time, however, it's unknown who will get a chance to compete in a potential third season.
Speaking about past contestants, however, Gray told CSU, "I feel like Blown Away has done a really great job of highlighting the diversity in the field." When she started working in glass blowing, there weren't many women in the field. While there still "aren't as many as you would think," she's proud of the array of contestants the show has highlighted. One female competitor, Nao Yamamoto, who came in third place in season two, was one of Gray's students, and she's especially happy to see her succeed. 
Perhaps the most high-profile competitor so far has been the respected glass artist Chris Taylor, a senior critic at the renowned Rhode Island School of Design. Taylor comes in guns blazing, the first contestant to be introduced on season two. "Some people call me arrogant, and some people call me a daredevil," Taylor said. "I would say it's both."
What are the challenges in Blown Away season 3?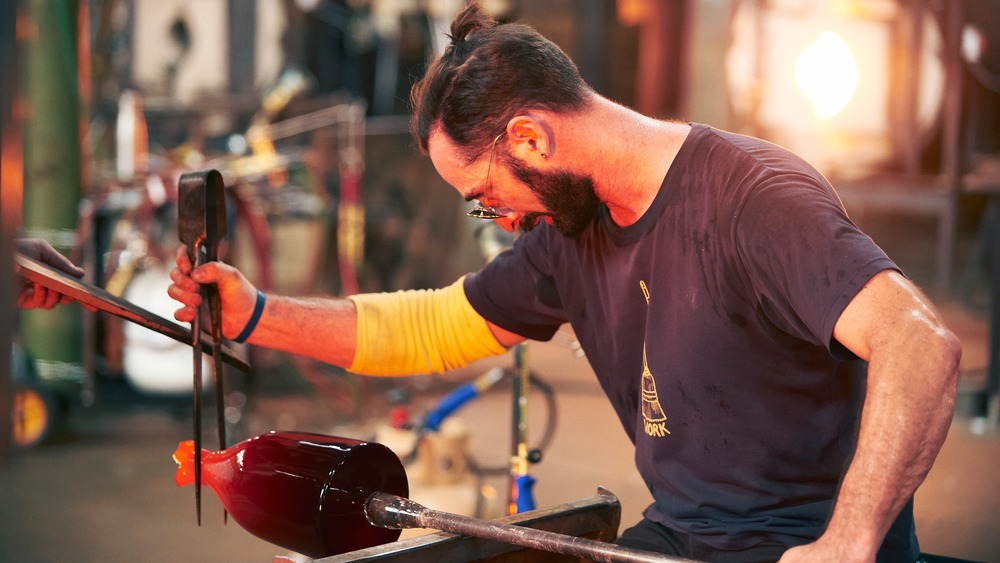 Netflix
The challenges in Blown Away have shown viewers the technical prowess of each contestant, and always finish with a beautiful array of finished products. Unfortunately, with season 3 still up in the air, the challenges for it haven't been confirmed yet. That doesn't mean you can't look to the past for an idea of what to expect, though.
One past season challenge had contestants create their own delicate decanters. Another asked them to design light fixtures. One, inspired by guest evaluator Greta Hodgkinson, a dancer with the National Ballet of Canada, asked contestants to construct a body in motion made entirely of glass. Each challenge seeks to tap into a different aspect of a blower's skill, and show the judges what they're really worth.  
While the challenges are certainly impressive to the average viewer, glass artist Gluszak had some critiques. "Coming from a more art-based standpoint, I wish there had been a little bit more depth to the challenges," she said. Perhaps the new season will take things to an even deeper level, with even more interesting guest judges as well.
While you shouldn't necessarily hold your breath for season 3, we know millions of fans would blow a fuse if the show didn't return. Here's hoping Netflix comes through.