Why Alex From The Mighty Ducks: Game Changers Looks So Familiar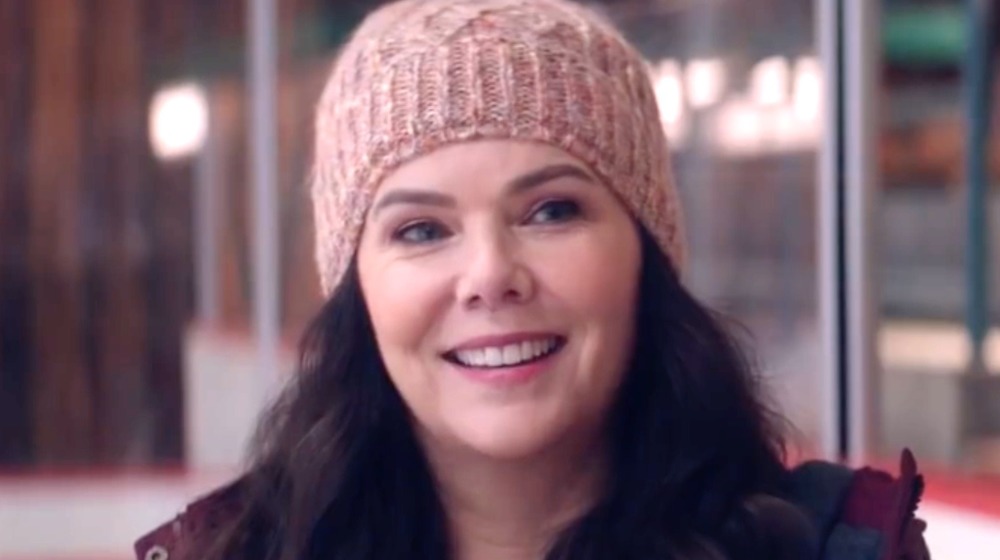 Disney+
Disney+ is hoping to score a big nostalgia goal with The Mighty Ducks: Game Changers. Taking the Cobra Kai route, The Mighty Ducks: Game Changers shows us a modern world where the perennial under-ducks have become the elite team in their division. 
When her son, Evan, is booted from the Ducks, Alex Marrow urges him to start his own team. Can a new ragtag bunch of misfits succeed through sheer pluck (and probably a lot of training montages)? Oh, for sure. This is a Disney+ show, after all. Plus, they'll have the help of the Ducks original coach, Gordon Bombay (Emilio Estevez). Some of the OG ducks will even be returning for one cameo episode, according to Entertainment Weekly. 
Fans of 2000s dramedies will recognize the actress who plays Alex; it's Lauren friggin' Graham. Graham has been playing scrappy moms on TV since the dawn of the millennium. Over the course of her rich career, she's worked with the best: Jerry Seinfeld, The Lost Boys' Edward Herrmann — even Santa Claus. Here's where you might have seen Lauren Graham before.
Graham has got you on speed dial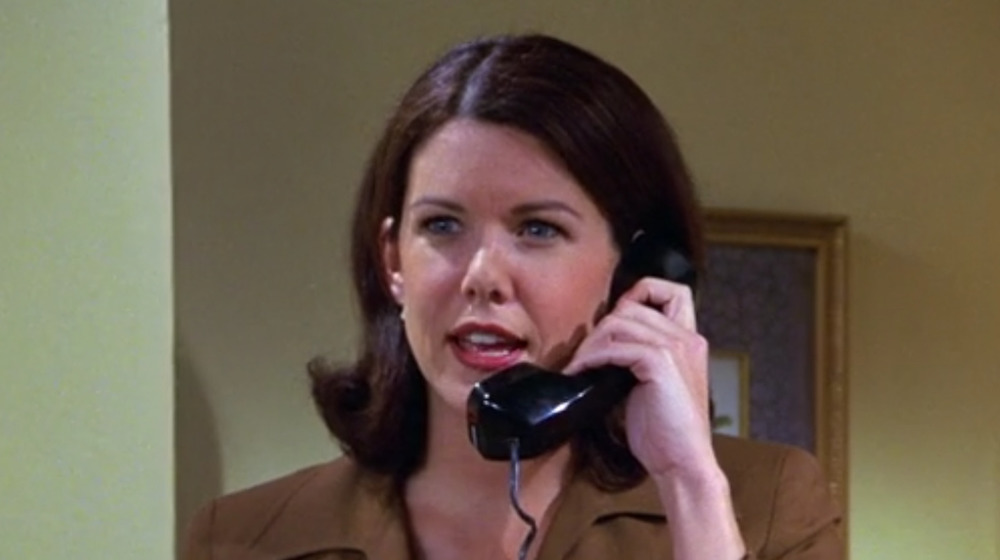 NBC
One of Lauren Graham's first notable television appearances was on the season 8 episode of Seinfeld entitled "The Millennium." Graham played Jerry's girlfriend du jour, Valerie, who power ranks people in her life via her speed dial. For readers who aren't collecting social security checks, speed dial was a way to preset certain numbers in your landline telephone. Each number on the phone corresponded to a different complete phone number, thus cutting your dial time by about 85%. 
After a disappointing date, Jerry gets bumped from 7 to 9 on Val's speed dial. He enters into a competition with Valerie's stepmother for the number one dial spot, which somehow results in the stepmother being poisoned by contaminated salsa. That's a series wrap for Lauren Graham, since she was one among a bevy of beauties entirely too good for Seinfeld. At one point or another, Jerry dated Courtney Cox, Breaking Bad's Anna Gunn, Debra Messing, Jennifer Coolidge, The 40-Year-Old Virgin's Catherine Keener, and Operation Varsity Blues co-conspirator Lori Loughlin. At least Graham is among good company.
Lauren Graham was a titular Gilmore Girl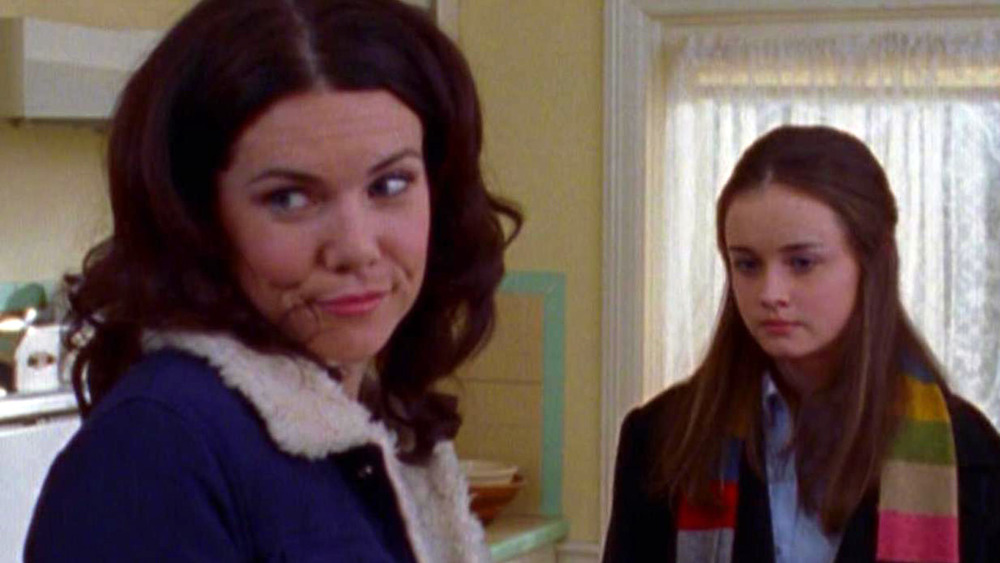 The CW
Lauren Graham's star-making turn was on the WB-to-CW dramedy Gilmore Girls. Created by The Marvelous Mrs. Maisel showrunner and insane hat enthusiast Amy Sherman-Palladino, the show starred Graham and Alexis Bledel as a mother-daughter duo in the quirkiest New England town to ever quirk. The show was also an early breakout role for Melissa McCarthy.
Graham played Lorelei, a single mom who left her upper crust life after getting knocked up as a teen. She moves to the aforementioned quirky town, Stars Hollow, starts working at a local inn, and gives birth to her daughter. Lorelei names her daughter after herself, but everyone calls the child Rory.
Rory and Lorelei are content in Stars Hollow until Rory gets accepted to prestigious (and expensive) Chilton Academy. The show starts in earnest when Lorelei has to go to her estranged parents and ask for Chilton tuition money. Lorelei's mom (Dirty Dancing's Kelly Bishop) agrees, on the condition that they all have a weekly dinner together. 
Three generations of Gilmore girls lived, laughed, and talked way too fast every Thursday night for seven seasons. In 2016, the show was given a four-episode miniseries on Netflix, which Graham returned for. It wouldn't be the Gilmore Girls without Lorelai, after all, and no one wants to watch the Gilmore Girl. 
Graham was naughty and nice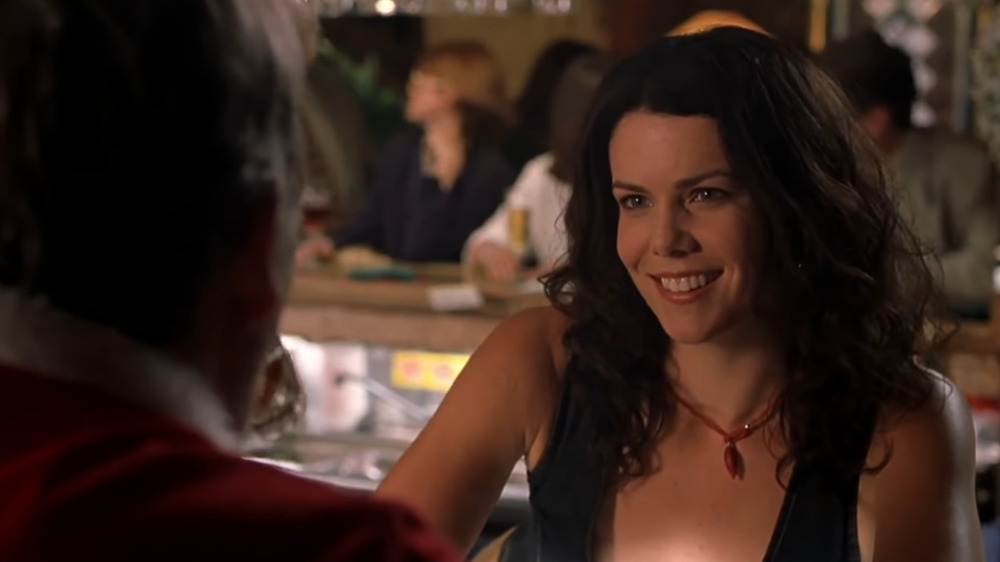 Dimension Films
Graham co-starred in the black comedy, Bad Santa. She played Sue, a woman with a Santa fetish, who becomes embroiled in a mall Santa's plans for a Christmas robbery. 
Every year, the vice-ridden Willie (Billy Bob Thornton) and his more professionally evil partner Marcus (Tony Cox) pose as a Santa-elf duo at malls across the country. They use the mall Santa job to case the joint, and rob the stores on their last night in town. Things start going south for the pair when Willie becomes an accidental role model to Thurman Merman, a bullied child who believes Willie is really Santa. They also run afoul of a boss mall cop played by the late, great Bernie Mac.
The film was directed by weirdo auteur Terry Zwigoff. Zwigoff is perhaps best known for his work bringing alt comics to the screen, directing the documentary Crumb about eccentric comics creator R. Crumb. He also directed the adaptation of Daniel Clowes' Ghost World, starring Thora Birch, Steve Buscemi, and Scarlett Johansson. Graham did not reprise her role in the 2016 sequel, but she left her mark on the first one.
Graham returns to the role that made her famous: the role of a parent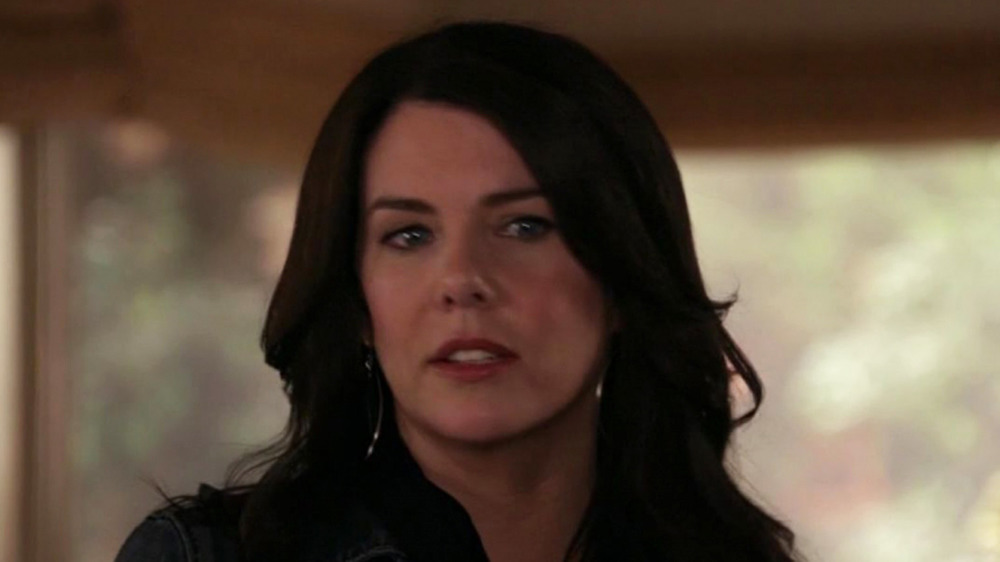 NBC
In 2009, Graham replaced Maura Tierney in the NBC series Parenthood. Tierney needed to step away from the production to undergo cancer treatment, so Universal selected the Gilmore Girls alum for the role of Sarah Braverman. The show followed three generations of the Braverman family, headed by Zeek and Camille Braverman (Craig T. Nelson and Bonnie Bedelia). Zeek and Camille's adult children — Adam, Sarah, Crosby, and Julia — mostly have children of their own. Thus, the show focuses on how parenthood has changed between generations, with new challenges and opportunities.
Graham's character is the second oldest Braverman child. Like Lorelei, Sarah is a single mother and a bit of a wild child. She is divorced from her rocker ex-husband, played by Sex an the City's John Corbett, and raising two children. At the start of the show, she is forced to move in with her parents due to financial difficulties. Her children were played by Mae Whitman (Arrested Development and Good Girls) and Miles Heizer (13 Reasons Why). Parenthood ran for six seasons. It looks like Graham will be adding to her collection of fierce mother roles with The Mighty Ducks: Game Changers.