The Big Flower Fight Season 2 - What We Know So Far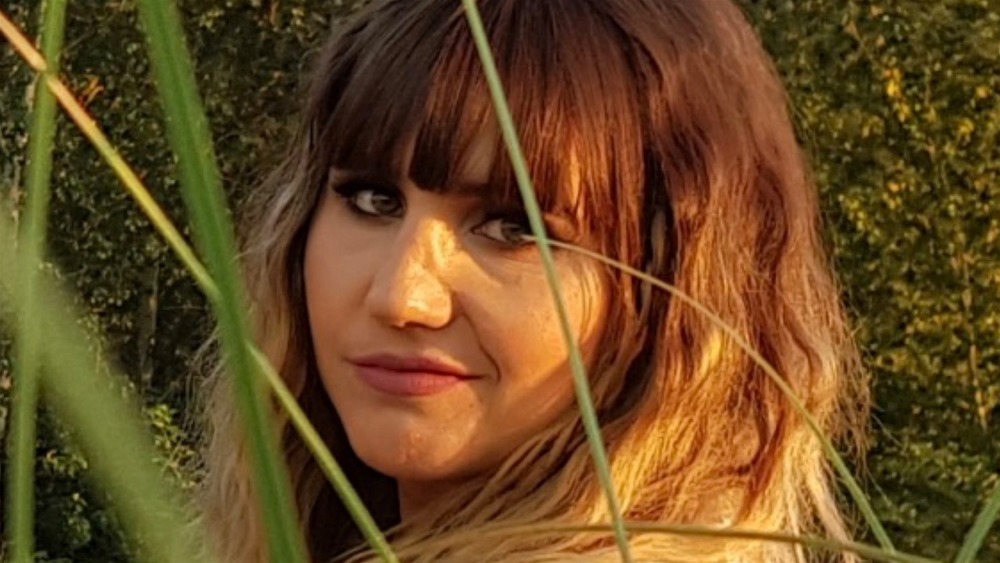 Netflix
At a time when the world was in great turmoil — May 2020 — Netflix dropped a sweet little show in everyone's laps to give some much-needed relaxation and escapism into the picturesque English countryside. The Big Flower Fight, a floral sculpture competition show, warmed audiences' hearts as they were stuck inside with nowhere to go.
It's reminiscent of the much-loved The Great British Bake Off, one of the best British TV shows on Netflix, in its setting and style: Ten teams come to a great big botanical dome to show off their floral arrangement skills on a massive scale. Winning means getting to arrange a living sculpture for installation at London's Royal Botanic Gardens, Kew — it's kind of a big deal.
The series' hosts are comedians Natasia Demetriou, part-time vampire on What We Do in the Shadows and aspiring dancer on the sitcom Stath Lets Flats, and Vic Reeves, a.k.a. half of the acclaimed comedy duo Reeves and Mortimer. Judging the massive flower creations is accomplished florist Kristen Griffith-VanderYacht paired with a different guest judge each episode.
All together, The Big Flower Fight is a colorful delight. Here's everything we know about a potential season 2.
When will The Big Flower Fight season 2 release?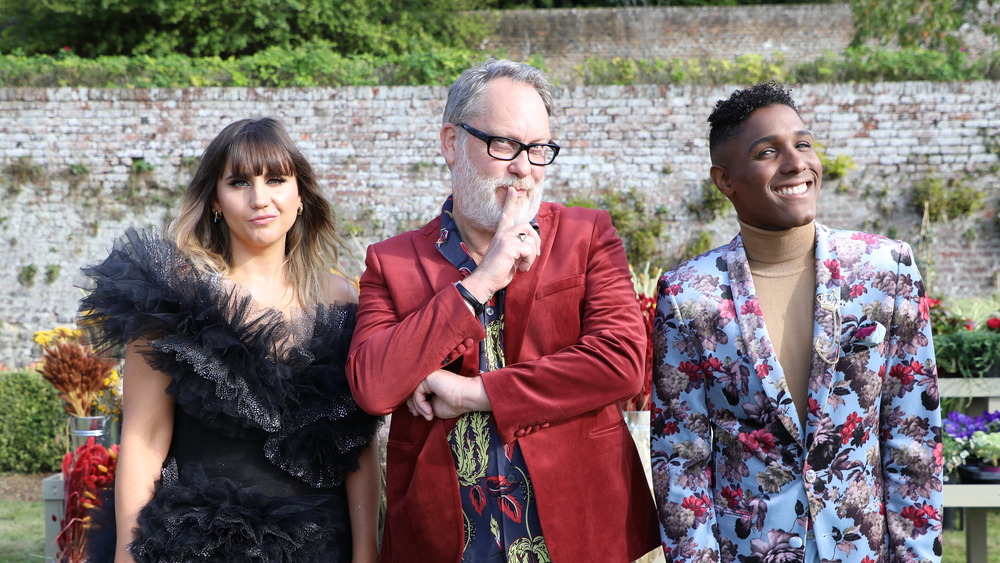 Netflix
Critics didn't love The Big Flower Fight, but audiences certainly did. Fans were tweeting their desires for a second season almost immediately after the first was released on Netflix, but the streamer has yet to announce The Big Flower Fight's renewal. So will they return to the flower dome? While Netflix may be known for canceling original series with apparent ease, they've also shown interest in renewing niche crafty competition shows like the glass-blowing series Blown Away. Plus, with The Great British Baking Show's continued success on Netflix, it seems likely that another season of floral arrangements is on the horizon.
However, the first season released in May 2020, so it's very possible that the COVID-19 pandemic interfered with scheduling the filming of a second season. It might not be until 2022 that we see massive floral sculptures and their delightfully quirky creators again. But if you're mostly here for Demetriou, well rest assured she'll be trading the florals for the goth vampire outfits before then in What We Do in the Shadows' third season.
Who will be the contestants on The Big Flower Fight season 2?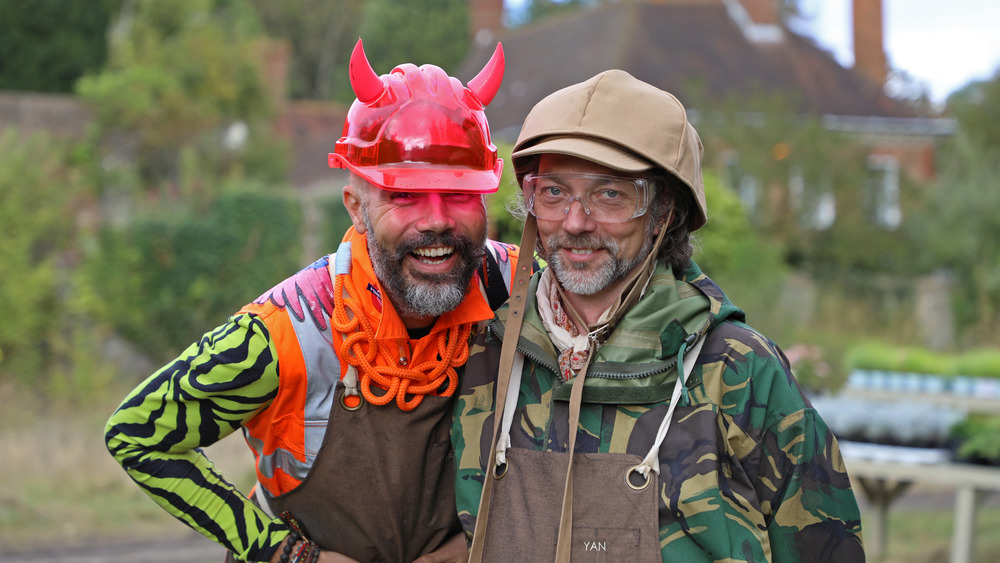 Netflix
In contrast with its spiritual predecessor, GBBO, The Big Flower Fight has its contestants compete in teams of two. They come in 10 pairs with professions like floral designers, wedding florists, and event florists, which all sound very similar to the floral newcomer but presumably have meaningful differences in the business. The duos themselves bring in a range of dynamics, in the form of friends, co-workers, family members, and couples.
Between being produced by the U.S.-based Netflix and filmed in England, the contestants of season 1 were largely from the U.S. and the U.K. However, it would certainly be fun to see people come from a broader range of countries in a second season. Still, fans praised the cast for being "vibrant" and "diverse" (via Rotten Tomatoes). Netflix will have to keep those vibes in mind when casting for a second season if they want to replicate the first's success.
What will be the challenges on The Big Flower Fight season 2?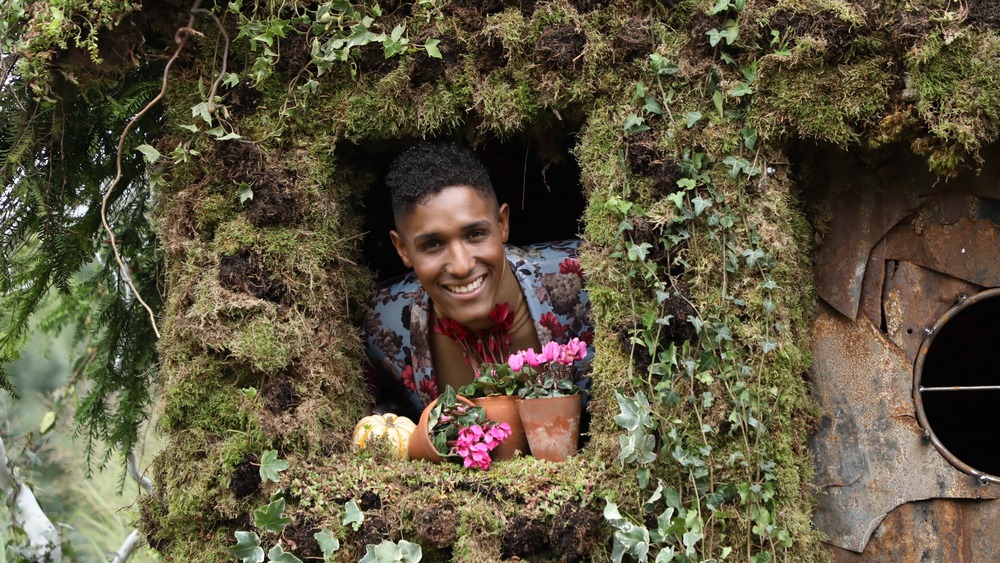 Netflix
The first season saw the florists face all kinds of challenges, from giant insects meant to attract small, normal size insects to flower fashion for real, living models to vegetable laden, massive thrones. Unlike on GBBO, the contestants don't get to practice their creations in advance, so it's all about designing for the challenge on the spot — a little bit like Project Runway. To succeed, contestants need an eye for artistry as well as the botanical knowledge to keep their flowers crisp.
A second season would have to spice up the challenges to keep it interesting, whether that's through new themes for the sculptures or entirely new types of arrangements remain to be seen. An emphasis on conservation would also keep the series relevant and important alongside the pretty spectacles. In any case, even if the end of the pandemic is in sight, there will always be a need for relaxing, feel-good TV.