How Cole Hauser Could Have Played A Dutton On Yellowstone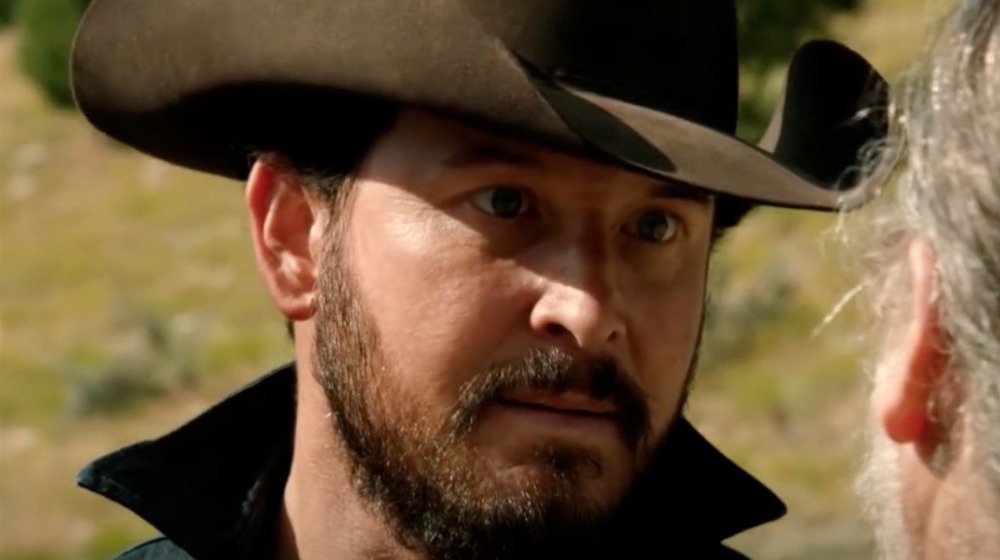 Paramount Network
Over the course of its three white-knuckle seasons on Paramount Network, Yellowstone has delivered unto its fervid fandom a trove of narrative spoils steeped in stark family drama, big business shadiness, head-spinning political intrigue, and surprisingly touching amorous entanglements. It's done so wrapped in a bountiful neo-Western bow as enamored with its lavish, wide-open vistas as it is its beautifully archetypal characters. And of those characters, the Yellowstone creatives have taken clear delight in deconstructing the classic cowboy mythos, and bending it into something distinctly modern, if still wistfully suffused with the tropes of yesteryear.
It's safe to say few of the Yellowstone players fit the "modern-yet-classic" mold better than the Dutton Ranch's steadfast ranch hand Rip Wheeler. The epitome of the strong-silent type, Rip is played to perfection by Cole Hauser, who's so great in the role, it's almost impossible to imagine another actor playing the part. Yet that almost happened, as Hauser apparently came close to playing one of the duplicitous Dutton brothers when Yellowstone was still in the casting phase. 
Hauser let that nugget slip in a recent Ryen Russillo Podcast interview, claiming when his pal (and Yellowstone co-creator) John Linson first gave him the pilot episode script, he essentially had his pick of roles. "He came to me and said 'there's this show, we've just got Kevin Costner, take a look at it and see what you think. I think you'd be great in this. He didn't say any role or anything. I looked at the script, and initially my team wanted me to position myself to play one of his [John's] sons."
Hauser didn't say which Dutton he might've played, but the Yellowstone landscape likely would've had a very different feel had he portrayed one of the Dutton boys.
Cole Hauser's instincts were right about Rip and Yellowstone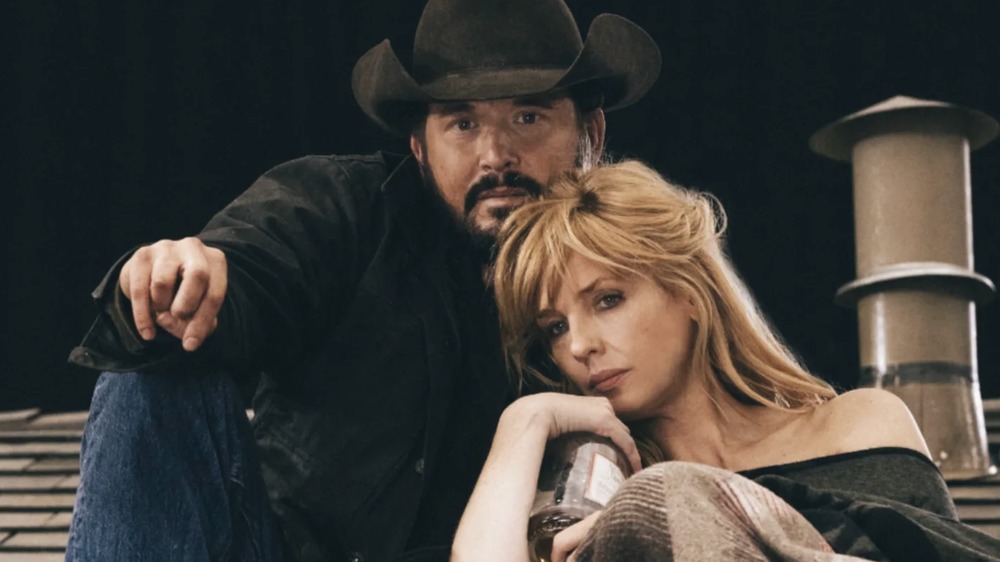 Paramount Network
That didn't happen as Cole Hauser couldn't see himself in those roles. "I just didn't see it. I didn't think that there was a role that was right for me when it came to Jamie, or Lee, or Kayce." To the chagrin of his management team, Hauser connected instead to Rip Wheeler, even though the character had little to do in the Yellowstone pilot. "The one that jumped off the page was Rip, and they [Hauser's team] were like 'what are you doing? It's two scenes in a pilot.'"
To be fair, those two scenes are intriguing to say the least. Hauser clearly saw something in them that led him to believe Rip was the only role for him, and wisely followed his gut, "I said, 'no this character's gonna have something really good, I can just feel it.'" That feeling paid off as Rip has become a fan favorite in the Yellowstone landscape, and arguably the show's most richly developed character. He also remains one of the most feared and romantic entities on Team Dutton, having no qualms about killing in the Dutton name and planning a long-term future with John's (Kevin Costner) iron-willed daughter Beth (Kelly Reilly). Given the events of Yellowstone's shocking season 3 finale, he's likely to become a key player in the all but unavoidable violence coming in season 4, too.
Hauser and his cast-mates are keeping mum about what's ahead for the bloodied, battered, and likely forever fractured Dutton clan. But in Hauser's estimation, the series will clearly continue to explore the complexities cowboy life in a world rapidly leaving it behind. "I know that Taylor [Sheridan] loves the real cowboy way, he believes those kinds of guys should be talked about." And talk Yellowstone fandom does, with Rip leading the chatter.