This Is The Worst Thing Billy Butcher Has Done On The Boys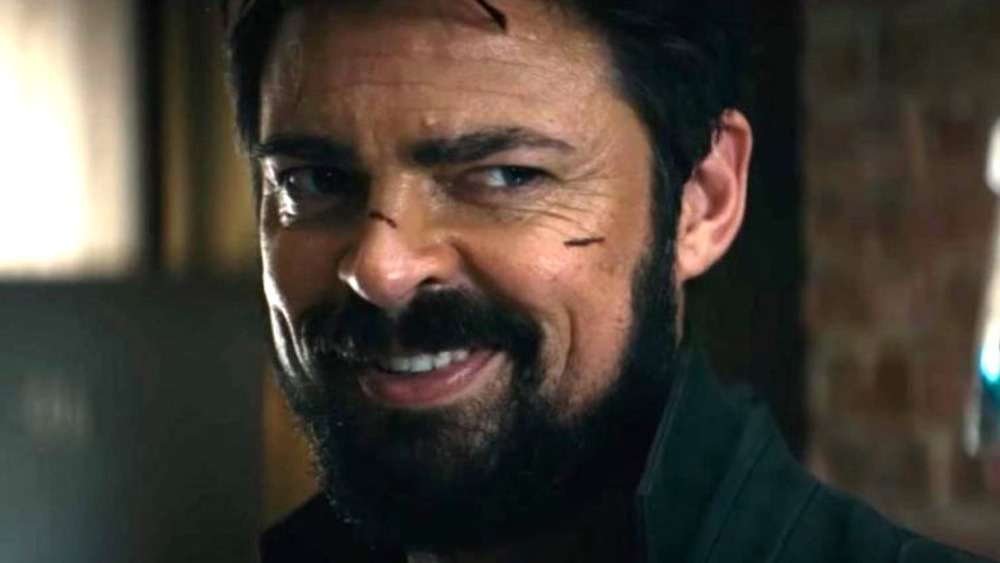 Amazon Studios
Billy Butcher might be fighting to stop villainous superheroes from slaughtering innocent people in Amazon's The Boys, but that doesn't mean he's a good person — far from it. He's a violent and chaotic individual, but thanks to Karl Urban's charismatic performance, it makes the morally corrupt anti-hero undeniably entertaining to watch. But whether he's punching a Supe in the face or screaming that C-word for the 19th time, Billy's done some pretty heinous things.
Sure, Billy's got the emotional motivation of wanting justice for all the things done to his wife, Becca Butcher, but it doesn't justify his brutal nature. Even when he gets some form of closure for her situation at the end of season 2, it's clear that he's still consumed by rage and grief. So, ultimately, he'll never change. But there's a very specific aspect of Billy Butcher which feeds into the worst things he's done in the series.
Billy Butcher is a manipulator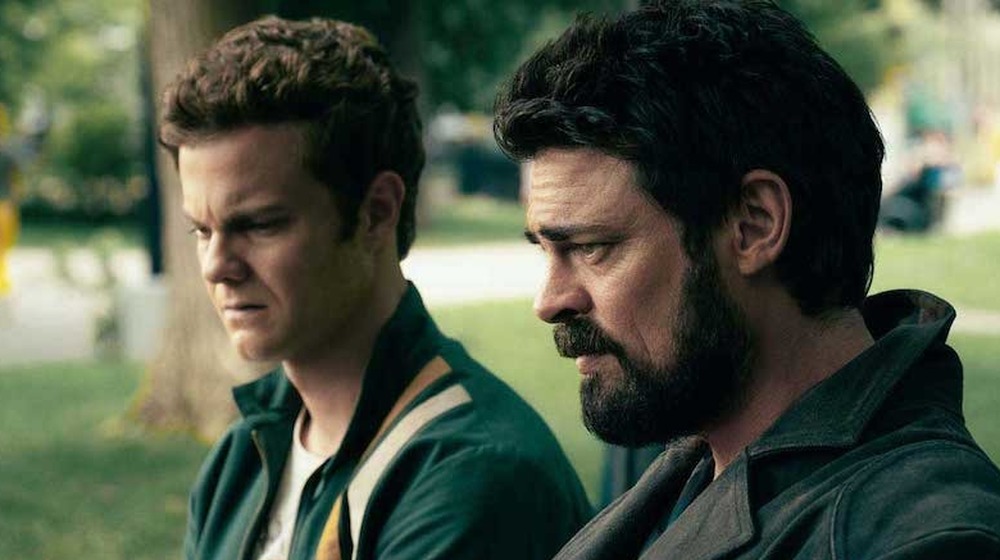 Amazon Studios
At his core, Billy Butcher is a manipulator. Yes, it can be argued that he's only doing what's necessary — but his sly streak damages everyone around him. Just look at how much his actions fractured the team when they were on the run. For the viewer, their lives are exciting to watch — but the way Billy yanked Hugh Campbell (Jack Quaid) into his whirlpool of violence back in the very first episode of the series was devious.
Butcher essentially used Hughie's grief after Robin's (Jess Salgueiro) death for his own ends, piggybacking off of his hate for A-Train (Jesse T. Usher) to get a bug in Vought Tower. And while it was a little cathartic for Hughie, the way Billy instantly dropped him after the job was done was just careless and cold.
Of course, Billy eventually took Hugh under his wing, but the manipulation didn't stop — if anything, it actually escalated. The team's leader continued to use Robin's death as a way of getting Hughie to do whatever he wanted, even calling him an "insult to Robin's memory" at one point. Ouch. Just look at what happened when the team discovered Campbell's relationship with Starlight (Erin Moriarty): It ended with Billy shooting her in the chest with high-caliber rounds... It's a good thing she's bulletproof. 
If the series continues adapting the comics, Billy and Hughie's conflict is only going to end in a violent crescendo. But who knows, showrunner Eric Kripke seems to be adding his own spin on the source material, so we might not see a fateful battle on the roof of the Empire State Building.