This Was Karl Urban's Most Frustrating Scene In The Boys Season 2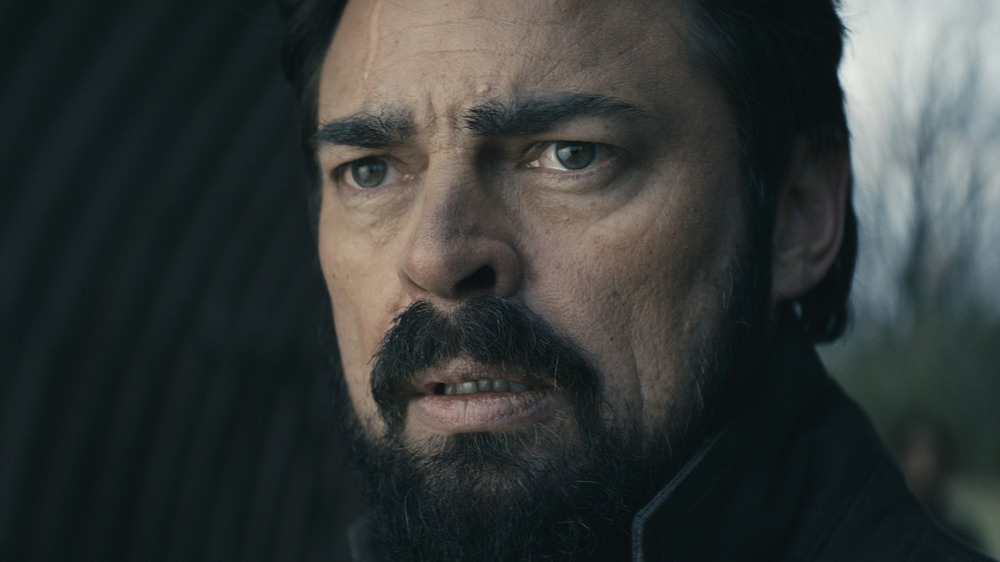 Amazon Studios
There's a lot to love about being badass Billy Butcher on The Boys. Actor Karl Urban gets to rock outfits that alternate between looking like an extra in The Matrix or looking like an extra on Hawaii Five-0 — seriously, it's all Hawaiian shirts and trenchcoats for this guy. All joking aside, Billy Butcher's colorful use of the English language has got to be fun to put to use. Aside from that, Urban's Butcher gets to help take down a "real-life" superhero in season 1 when dispatching Translucent through the creative use of his own blood. All the while, The Clash's "London Calling" sets the tone in the scene. Altogether, epic.
But life portraying the roguish deuteragonist on Amazon Studios' sensational superhero send-up comes with its challenges, outside of a wardrobe that's got to make things a bit balmy. Urban opened up about a particularly difficult scene from The Boys season 2 in an interview with The Playlist that sheds some light on what it takes to shoot some of the show's intense scenes. 
Karl Urban said Becca's death scene in The Boys season 2 was frustrating to shoot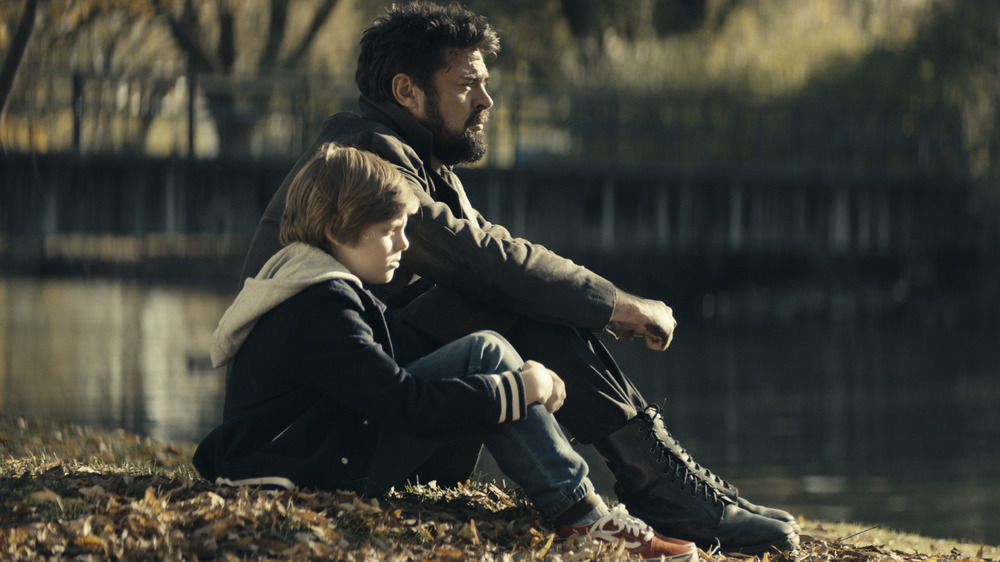 Amazon Studios
As Karl Urban told The Playlist, Becca's death scene was particularly problematic for the production during The Boys season 2 finale. The difficulty the scene presented lay in a few different factors, but Urban lauded his scene partner, Shantel VanSanten (who plays Becca), for getting it done when time was running out. As he explains, "We shot some of that sequence in the morning. And then we had to stop shooting the beats between Butcher and Becca, and they went to shoot [Homelander] and Stormfront because [Aya Cash] was in this prosthetic costume, and she's been in the makeup chair for five hours, and with all respect to her comfort and sanity, the priority is to get her in and out of that as quickly as possible."
As any good makeup and practical effects artists will tell you, that stuff only lasts so long. As such, as Urban explained, production was forced to push completing Becca Butcher's death scene off until later. "And when we finally came back to it, it was the end of the day, we [were] losing the light and we had two takes. But that is one of those instances where you need to bring your A-game." Urban credited VanSanten's work to get the scene shot in the two takes they were allotted, noting he was "incredibly grateful" for the performance she delivered.
As The Playlist detailed, Urban had name-checked the scene in a previous interview as one that "shocked [him] at the time of shooting it." "It was a scene that resonated with me long after I had left the set. And it's a piece of work that I feel blessed to be a part of," he said.