The Period Drama Hidden Gem You Can Binge On Netflix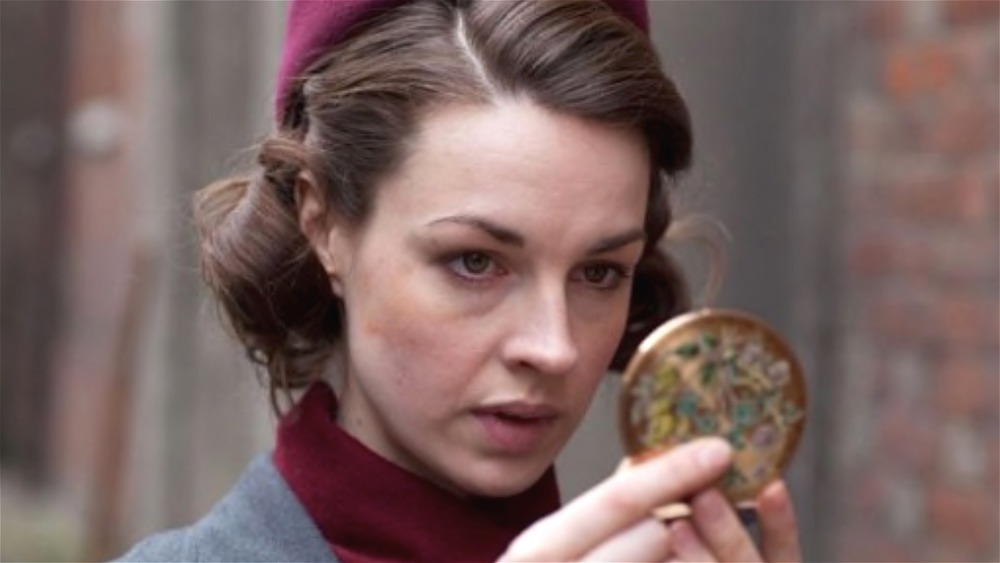 BBC One
Binge-watching an American series can be a challenge. Seasons tend to contain upwards of 20 episodes apiece, so you may need to keep your schedule wide open so that you can get through something like Bones or Supernatural within a reasonable amount of time. The Brits have figured this issue out, and while some fans may be disheartened to hear a show that's been on the air for a decade only has 15 episodes, it's pretty considerate knowing some people are just too busy to sit through 200 stories with the same characters. 
Call the Midwife is one such BBC series. It's been on the air for nine seasons, but considering that the seasons tend to have fewer than ten episodes, it doesn't take up too much of your time (at least compared to some other shows out there). What's even more impressive is that the quality of the show hasn't really dipped too much over the years. It has maintained consistently high ratings on Rotten Tomatoes, proving to be just as much of a hit with critics as with general audiences. 
The show's currently airing its tenth season on BBC, but that just means you have plenty of time to get through the first nine on Netflix if you want a prestige British drama to hold your interest. The series may start out in the 1950s, but there are plenty of parallels to social issues still prevalent today.
Call the Midwife tackles important social issues with a unique perspective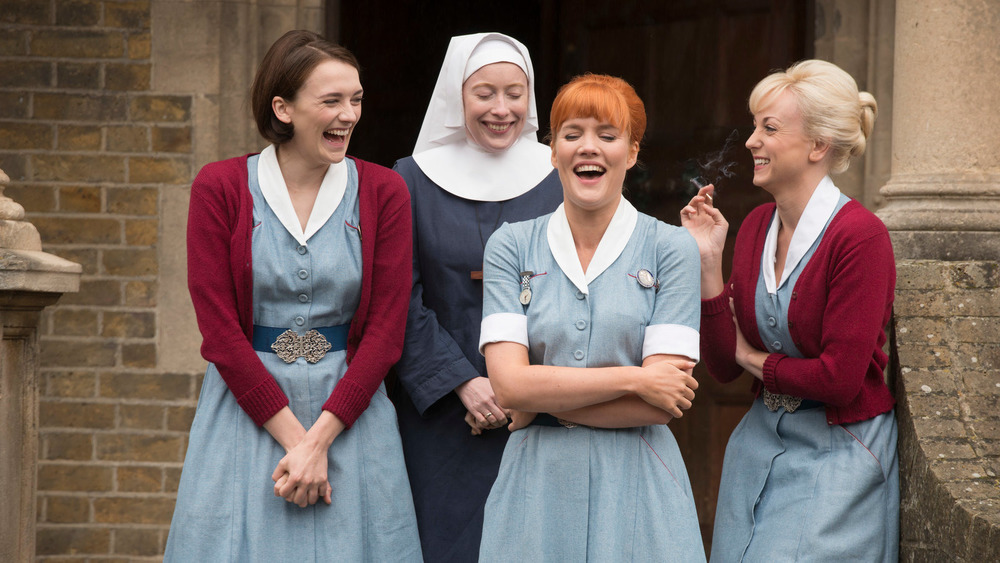 BBC One
Early on in the run of Call the Midwife, it borrowed heavily from real-life accounts from the memoirs of Jennifer Worth, who's played by Jessica Raine on the show (via Town & Country Magazine). Later on, when anecdotes from the book ran dry, the series told new, original stories that still maintained historical accuracy. Throughout the overall arc following a group of midwives as they provide medical services to the poor side of London, the show has tackled a litany of social issues, including poverty, racism, epidemics, and unwanted pregnancies. It deftly moves between all of this subject matter while never losing focus on its core theme of love, which comes in many forms, from romantic to familial.
For a show dealing with the sick and poor, there are certainly plenty of dark moments, but the thing that keeps viewers and critics coming back is how the series never loses focus of its warm core. Doreen St. Felix of The New Yorker addresses this in her review: "I've already been stunned by its wholesome story lines of sororal connection and its acute critique of social inequality." It may sound like a deadly serious show, but there are plenty of moments of laughter to be had. The bond between the midwives is exceptional, and the actresses bring much-needed levity, particularly when the series needs it most. 
It's really interesting to start watching Call the Midwife now in the aftermath of Emerald Fennell's Oscar nomination for directing Promising Young Woman. She joins the cast in the second season as Nurse Patience Mount, so you can see where she got her start before she helms the DC live-action film Zatanna.