Colm Meaney On His New Comedy Pixie And Whether He'd Reprise His Star Trek Role On Picard - Exclusive Interview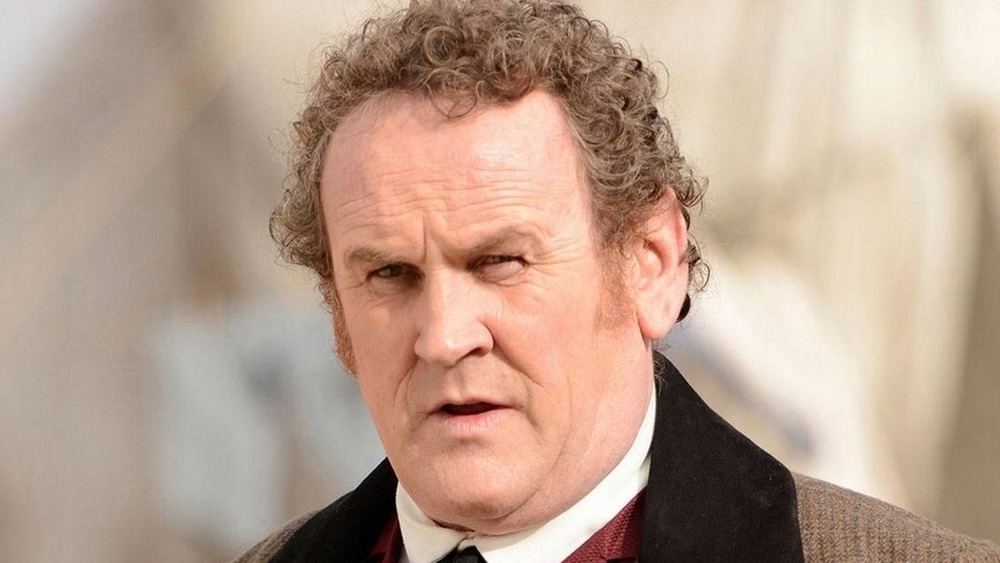 While you may recognize him from his long, fan-favorite stint as Miles O'Brien on two separate Star Trek series, actor Colm Meaney has racked up an impressive list of film and TV credits during the span of a lengthy career that includes quite a few other titles you might remember him in.
His substantial filmography includes The Commitments, Far and Away, The Last of the Mohicans, The Snapper (which earned him a Golden Globe nomination for Best Actor), Con Air, Layer Cake, Get Him to the Greek and many more, while his list of TV roles features shows such as Hell on Wheels (as main cast member Thomas "Doc" Durant) and Gangs of London. But Meaney is best known to many as Chief O'Brien, who started as the transporter officer on Star Trek: The Next Generation before being promoted to series regular and chief of operations aboard Star Trek: Deep Space Nine.
Born in Dublin in 1953, Meaney began studying acting at an early age before moving to England in the 1970s to work in the theater. His television debut came on a BBC show called Z-Cars, which led to more work in British TV and inevitably brought him to Hollywood. Star Trek came into his orbit in 1987, and while he never stopped taking on other projects, his 225 episodes of The Next Generation and DS9 — stretching from the former's pilot to the latter's series finale — make him second only to Michael Dorn (Worf) as the actor with the most Trek appearances
Meaney's latest effort is Pixie, a genre-hopping comedy-thriller set in Ireland. Meaney plays Dermot O'Brien, a crime boss in the town of Sligo whose stepdaughter (Olivia Cooke) sets the twisty film in motion with a scheme to commit a heist, enact revenge for her mother's death, and escape to America. In an exclusive interview, Looper spoke with Meaney about making the "authentically Irish" Pixie, whether he'd like to return to the Star Trek universe, his place in the Irish acting pantheon, and more.
On playing a different kind of crime boss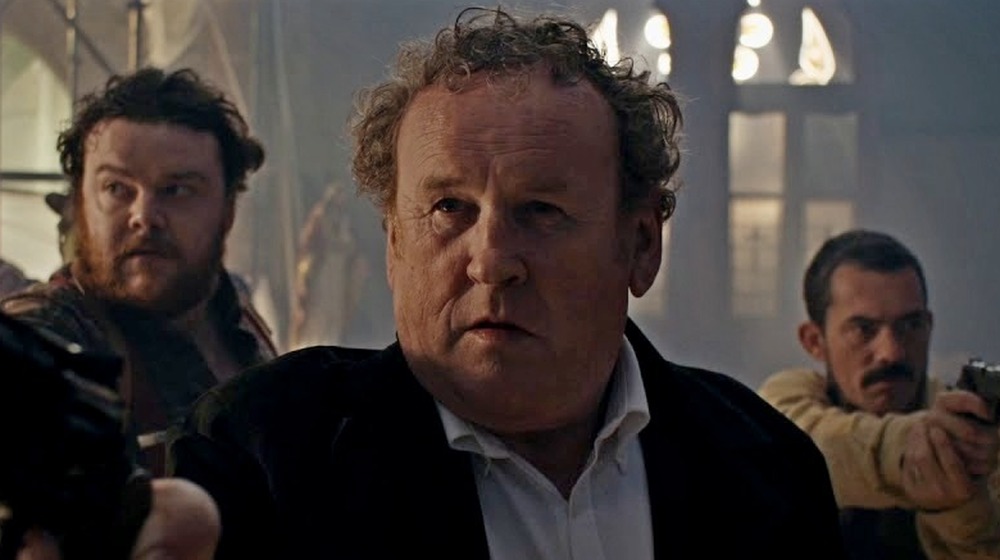 Your character in Pixie, Dermot, is an atypical crime boss. He likes to bake and cook. He enjoys opera. He likes to stay around the house. Is that what attracted you to the character, the fact that he wasn't the usual type of a gangster that we run across?
Yeah, very much so. I mean, the whole script was so off the wall. It was the script I probably most enjoyed reading in many, many years. It was a real page-turner, but it also made me laugh out loud, which attracted me to the project. But also the character, as you say, is not your typical crime boss at all.
The opera and the cooking and all that is fabulous, it's great, but what I particularly loved was that he's a guy who's just kind of tired of it all. He's just kind of like, "Oh, do I have to go out and kick the s*** out of this guy? I'd really much rather stay at home and make a nice soufflé." It's wonderful to play that. It's a wonderful character.
Is it usually the script that grabs you first? Or do you sometimes get approached about a project and maybe the director's name or the cast draws your attention?
No, I mean, I usually read the script. I read it before, obviously, you decide to do it or not. But I mean, if a name crops up of a director that you admire, of course you're going to be more inclined to do it then. But it would still be dependent on the script.
If it's not something you think you can do, or if it's not something that you want to do, or that you feel that you have problems with, then you can maybe hash them out with the director. That's often been the case, where you can have a conversation before you make a decision or before they make a decision. So it's always script-dependent, I would say, but certainly, an actor you admire and want to work with, or a director you admire and want to work with, of course they influence it too.
Why Pixie is a 'real' Irish comedy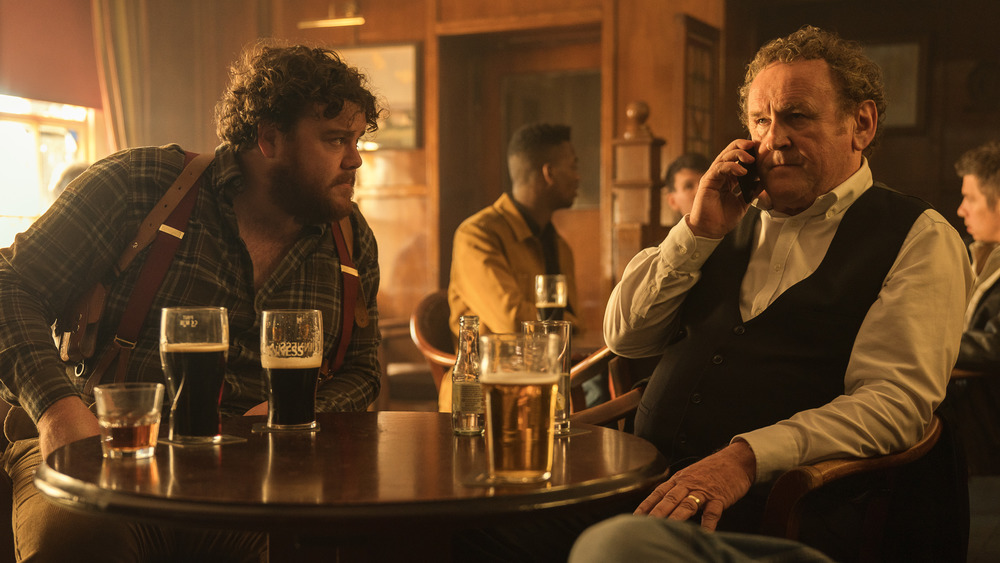 Two of your castmates — Daryl McCormack, who is Irish, and Alec Baldwin, an American of Irish descent — called Pixie "an authentically Irish movie" and "a real Irish comedy," respectively. What do you think they meant by that, and would you agree with both of them?
Absolutely. Yeah. I think what they mean there is that there's no descent into kind of what we call in Ireland sometimes "paddy-whackery," where it's the Darby O'Gill stuff, "top of the morning" and all that. There's none of that, not a hint of that, in the script or in the film.
There was a recent film just came out, with Jamie Dornan... a romantic sort of comedy that was set in Ireland (ed. note: the film was Wild Mountain Thyme). It was hammered, because it was full of that kind of sentimental kind of American view of Ireland, which is sort of like the shamrocks, the shillelaghs, the leprechauns, all that.
Modern Ireland is very different from that. Modern Ireland is very like this film. There's kids doing drugs, listening to music. So I think that's what they mean by that, that this manages to be funny and moving and wonderfully entertaining, but in no way descending into sort of sentimentality or the old sod kind of weeping into your drink kind of attitudes.
One thing that I think that is authentically Irish, because you can't recreate this anywhere, is the stuff that's shot on the west coast. What makes that area just so incredible?
It's not just the west coast. The northeast coast is beautiful as well, and the Giant's Causeway. Parts of the east coast may be less dramatic, but are very beautiful as well. The scenery in Ireland is... I mean, the fact that it's an island, the fact that you're always close to the ocean, or close-ish, which means the weather, the light — very often there's not a whole lot of light, but what light is there is very interesting.
And of course, because of the weather you have the 40 shades of green that they talk about... but that particular spot in Sligo, the mountain is Benbulbin, that's called Yeats country now. It's where W.B. Yeats grew up, and it's particularly spectacular there.
What makes his Star Trek run special and whether he'd return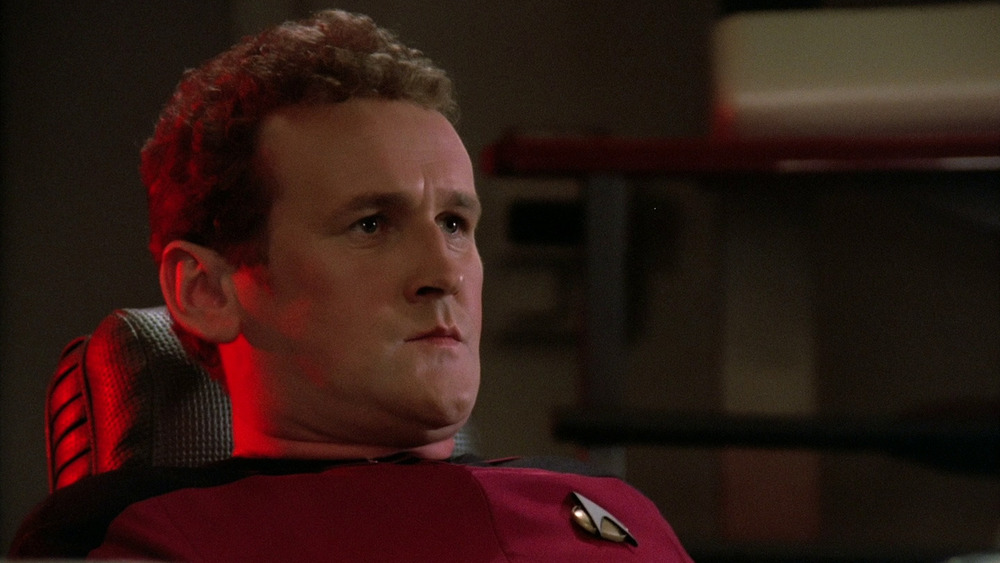 I think over here, you're probably best known for Star Trek and perhaps Hell on Wheels. Do you find that when you meet fans, is there much crossover between the fans of those shows?
No, not really. It's different. When I was doing Star Trek, even, it was interesting that you'd have fans of Star Trek, who knew me from that, and then there were film buffs who would know me from Con Air, or Die Hard 2, or The Commitments. So it was always like there were two — the Star Trek fans and the film fans never really crossed over, nor did indeed the Hell on Wheels fans and the Star Trek fans. They seem to sort of stick to their genres or whatever.
You are second only to Michael Dorn in terms of total Star Trek appearances, around 225 episodes or something. Did you know that?
I have no idea. I mean, maybe, because Michael came over to Deep Space Nine. You see, I was only ever recurring on Next Generation. I wasn't a regular on the show, so I only became a regular when I went over to DS9, which was '92 to '99, I think. So I only did seven years really as a regular, the same as anybody. All those shows did seven years, pretty much. So I don't think of it that way. I probably did a lot of Next Generation, a number of episodes certainly, but always as a guest.
A lot of your old friends have shown up on Star Trek: Picard. Would you like to see O'Brien pop up on the Picard series? Has there been any talk of that?
No, there's no talking that I'm aware of. I mean, if there's a good and valid reason for him to pop up, and it makes dramatic sense and all that, yeah. I haven't seen Patrick's new show. I've been in Europe. If there was an opportunity for O'Brien to show up, sure. I mean, I'd be happy. I'm very fond of Patrick. It would be lovely to see him, lovely to work with him again. But no, there's no talking that I'm aware of.
Meaney's recent milestone in his home country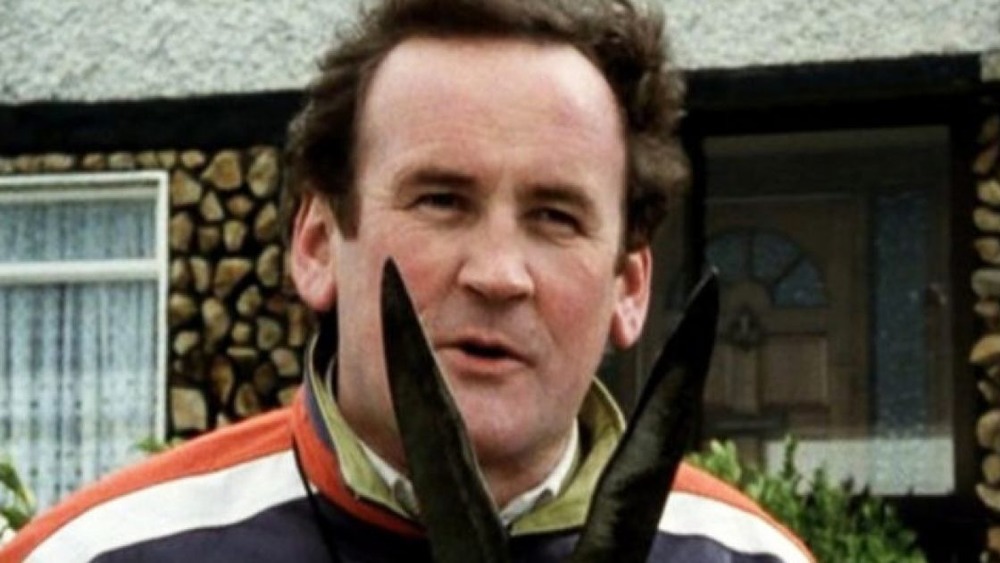 You were recently voted number 24 on the Irish Times list of the 50 greatest Irish film actors of all time. What does that mean to you?
24? Who are the 23 ahead of me?
I think Maureen O'Hara was number one.
Oh, well, I'll give her that. No, I wasn't aware of that... I mean, look, whatever. That's very nice that all that people consider me in the top 25 Irish actors of all time. I remember in the — was it the '70s? Marlon Brando boycotted the Oscars, because it was sort of a horse race. You can't quantify them, and I tend to agree with that, but it's still nice. It's nice to be included in people's estimation of good work.
You wanted to pursue acting pretty early on in your life. Did you have role models as an actor when you were starting out?
There were a lot. There was some theater actors in Dublin I really admired. Peter O'Toole was a huge influence early on, his films and his performances. I was fortunate enough to see him on stage a couple of times as well, when I was in my teens. The great (Steve) McQueen and (Paul) Newman and those guys were such iconic stars when I was a kid. Then people like Paul Scofield, very early on, had a huge influence. It's just popped up on Netflix, actually, A Man for All Seasons, which I want to watch again, because Scofield was such a beautiful actor to me.
On the future and looking back at a moment from the past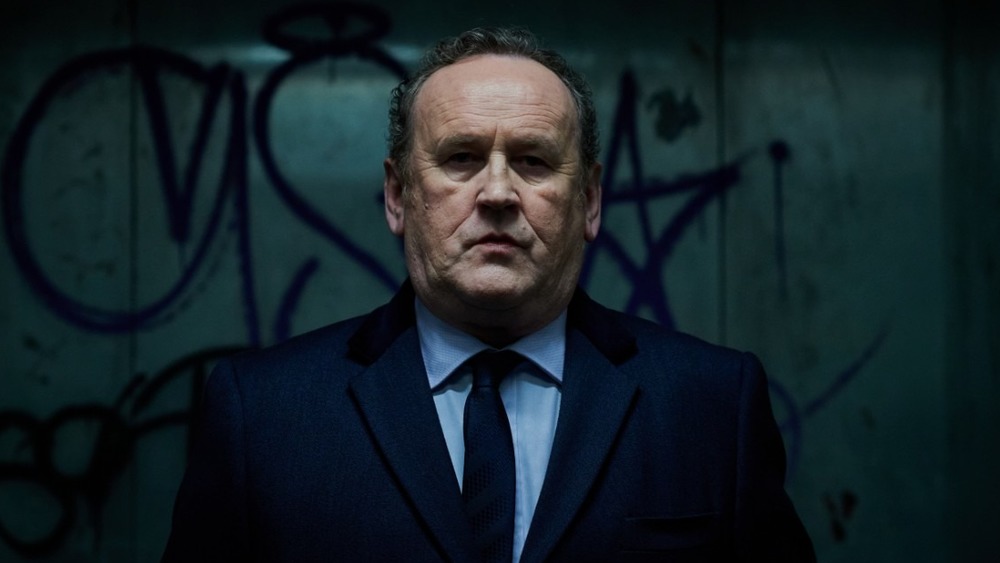 What else is coming up for you? How has work been affected by the pandemic?
I've been busy since August. I just got back a couple of weeks ago from working on a picture in the UK. It's mostly in the UK, it seems. They've opened up much more, production-wise, in the UK than they have in the US. I've actually done four films in the UK since last August.
I'm going to Dublin to do the documentary on — it's been 30 years since we shot The Commitments apparently, so we're doing a documentary about the time and the books and the movies, The Commitments and the other two films, The Snapper and The Van, written by Roddy Doyle. Roddy and Stephen Frears, who directed The Snapper and The Van, and myself are all in it. It's a two-part documentary. That's next up.
What do you remember best about doing The Commitments?
I'd been living and working in the US for about 10, 11 years by that stage, and I didn't think I'd get to work in Ireland again. So there was the pleasure of going back. It was just down to [director] Alan Parker that I went back, because the year before, I'd done a film with Alan, Come See the Paradise, and he very much wanted to just hire local Dublin actors to do that picture. So if I hadn't done Come See the Paradise, I probably would never have done The Commitments. But yeah, the writing was just such a joy, such a pleasure, so fresh, so original and funny and moving. We just had such a great time playing with the words. Just joy is my single memory from that.
Pixie is available now in theaters, on digital, and on demand.