Helen Mirren Has Joined The Shazam Sequel As A Legendary Villain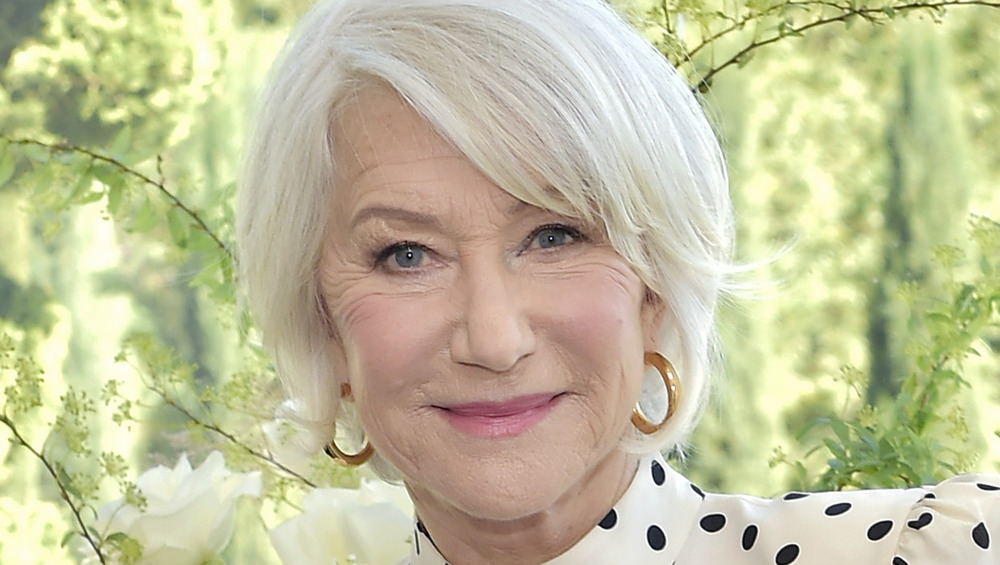 Stefanie Keenan/Getty Images
There's been a good amount of speculation about which DC villains will be facing off against Shazam in the upcoming sequel Shazam! Fury of the Gods, and a big piece of the puzzle just dropped. Per The Hollywood Reporter, Academy Award-winning actress Helen Mirren has been cast as one of the villains for the follow-up. Specifically, she's reported to be playing Hespera, the daughter of Atlas. 
If the name of Mirren's character and the identity of her mythical father doesn't clear anything up for you, don't worry — you're not alone. Hespera has no clear counterpart in DC Comics, though Atlas himself has appeared as both a hero and an antagonist in the source material. 
Regardless, this report could be a confirmation of more than you realize. Examining both the comics and the mythology from which Shazam and his villains take their inspiration — combined with this new report and other casting news — suggests there's no longer much mystery behind who Billy Batson and his beefier alter-ego will face in Shazam! Fury of the Gods.
Mirren and Rachel Zegler are likely playing two of the three Hesperides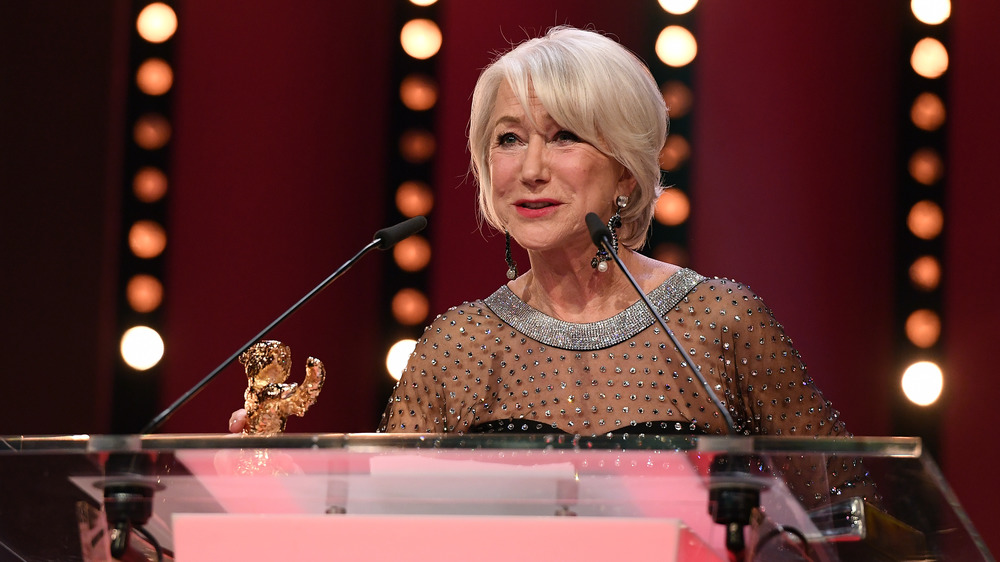 Matthias Nareyek/Getty Images
In February 2021, news dropped that newcomer Rachel Zegler had been cast in an undisclosed "key role" (via THR) in Shazam! Fury of the Gods.  The Hollywood newcomer previously made news back in 2019 when she was cast as Maria in Steven Spielberg's upcoming West Side Story, having auditioned for the role at the age of 16. 
While it's not at all clear if Zegler will be playing a villain, the age gap between Mirren and Zegler is significant when we consider an earlier story. In October 2020, The Illuminerdi reported three villains being added to Shazam! Fury of the Gods, who at the time were referred to only as the "Sisters." According to the site, the trio would differ greatly in age. The oldest would be in her "fifties or sixties" and the site specifically listed Helen Mirren as the "dream casting" for the character. The youngest would be 17 years old, and at the time of her casting announcement, Zegler was 20. The "middle" sister would be an "established adult" and The Illuminerdi claims producers named Halle Berry and Eva Green as examples of what they were looking for. 
With Mirren now confirmed for the film, there's a decent chance that the actress is playing a villain (or to be more precise, one third of a villain) who has been guessed at already.
Mirren may be playing one of the Three Faces of Evil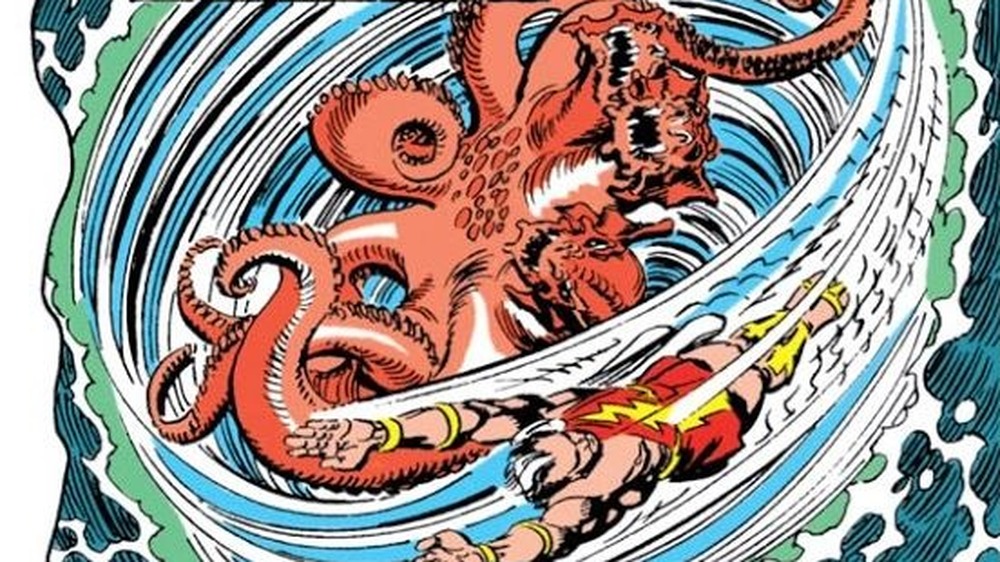 Pete Krause/DC Comics
With the news of Mirren's casting as a daughter of Atlas named Hespera, along with The Illuminerdi's earlier report, it's probable that Mirren, Zegler, and one other woman — who either has yet to be cast, or whose name hasn't been revealed — are playing a trio of mythological sisters called the Hesperides. While various different historical incarnations of these figures exist, in most cases, the Hesperides are the three daughters of Atlas. Stealing a golden apple from their garden was the eleventh of Heracles' 12 labors, and they helped nurse the Argonauts back to health.
So why are these mythic daughters facing off against Shazam? Well, one theory that was posed back in November 2020 (via Screen Rant), is that three actresses will be playing a modern — and much less scaly — reimagining of the Three Faces of Evil. Usually appearing as a three-headed dragon, with its three heads respectively named Terror, Sin, and Wickedness, the Three Faces of Evil are an ancient enemy of the wizard Shazam, who imprisons them within the Rock of Eternity. If this is the villain planned for Shazam! Fury of the Gods, then Billy Batson could find himself as a neglectful warden of a prisoner he didn't even know existed.
Directed by David F. Sandberg, with Zachary Levi reprising the titular role of Shazam and Asher Angel returning as Billy Batson, Shazam! Fury of the Gods is due for release in 2023.