The Feel-Good Comedy Series That's Dominating Netflix's Top 10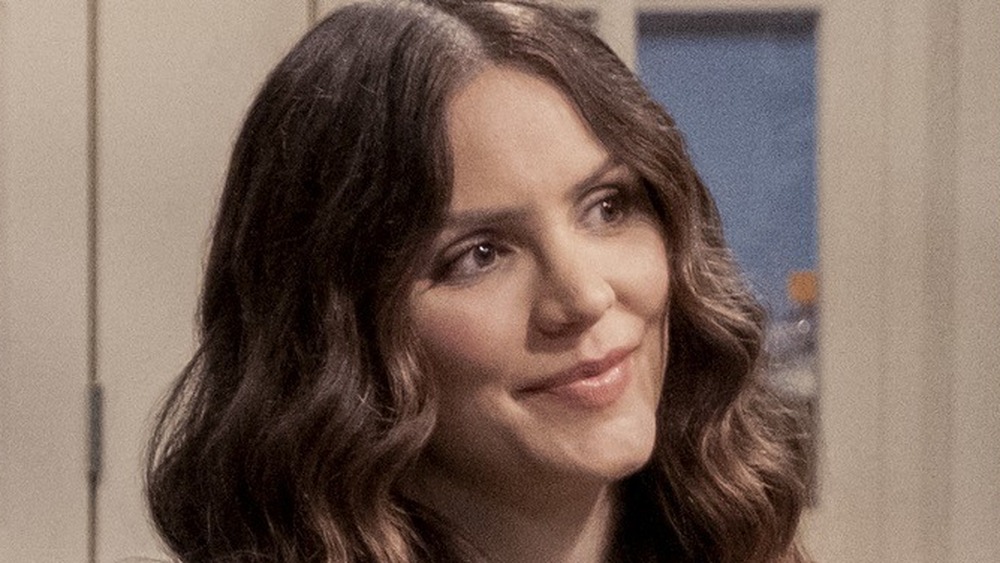 Beth Dubber/Netflix
It's wonderful that there are so many innovative and groundbreaking comedies pushing the boundaries of the genre. But sometimes, don't you just want a good-old-fashioned sitcom? Enter Netflix's Country Comfort. As if the name wasn't enough of a giveaway, this multi-camera comedy aims to provide some wholesome entertainment that's as cozy as it is funny.
Bailey (Katharine McPhee) is an aspiring musician trying to make it in the competitive country music scene. However, with her career stalled and her latest relationship a disaster, it seems that she's due for a hard reset. Thankfully for Bailey, fate has something new teed up for her.
After her car breaks down one night, Bailey finds herself knocking on the door of a ranch house hoping to use their phone. The owner of the ranch is a handsome widower named Beau (Eddie Cibrian), who has been on an exhaustive search for a nanny who can handle his five strong-willed children. After bonding with Beau's kids and realizing she needs something new in her life, Bailey reluctantly decides to take a hard left turn and become the family's nanny.
Country Comfort has a very classic setup and execution that Netflix fans seem to be loving. At the time of writing, the show was sitting pretty on the list of the top 10 most-viewed TV series on the platform. That recognition is likely a thrill for the cast and crew, who put in a lot of work to create a series that feels effortlessly charming.
How Country Comfort developed its classic sitcom vibe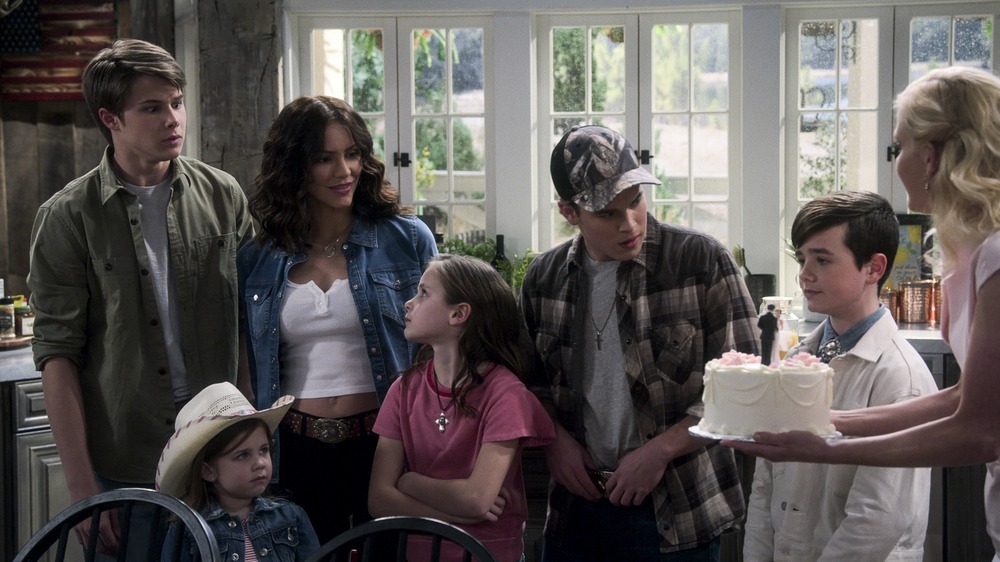 Netflix
Producing a sitcom that delivers big laughs and a wholesome lived-in vibe takes work. The cast has to not only develop strong chemistry between themselves but also with their audience. During an interview with Collider, McPhee spoke about the efforts that went on behind-the-scenes to develop Country Comfort's familial spirit.
When asked about working with the show's child stars, McPhee revealed, "They'd already been working and doing a boot camp before Eddie [Cibrian] and I came in, because they didn't have as much experience. They were already an established unit when we came in."
In addition to giving the child-actors time to get comfortable in their roles, the series also utilized an important tool of the classic sitcom that you don't see too often anymore: taping in front of a live audience. McPhee said of that process, "seeing the kids experience their first live show, it was thrilling for me as an adult...there's a real party aspect of doing a live taping. It's really celebratory."
Unfortunately, McPhee also noted that they were only able to tape live for the first four episodes before COVID-19 shut down production. Will the series be able to revive that process for a season 2?
At the time of writing, Netflix hasn't announced if Country Comfort will get a second season. But the fact that the series has found a fanbase with Netflix viewers is certainly a point in its favor. For now, we'll have to wait and see if Bailey's contract ends up getting renewed.