The Legendary Actors Who Inspired Colm Meaney To Start Acting - Exclusive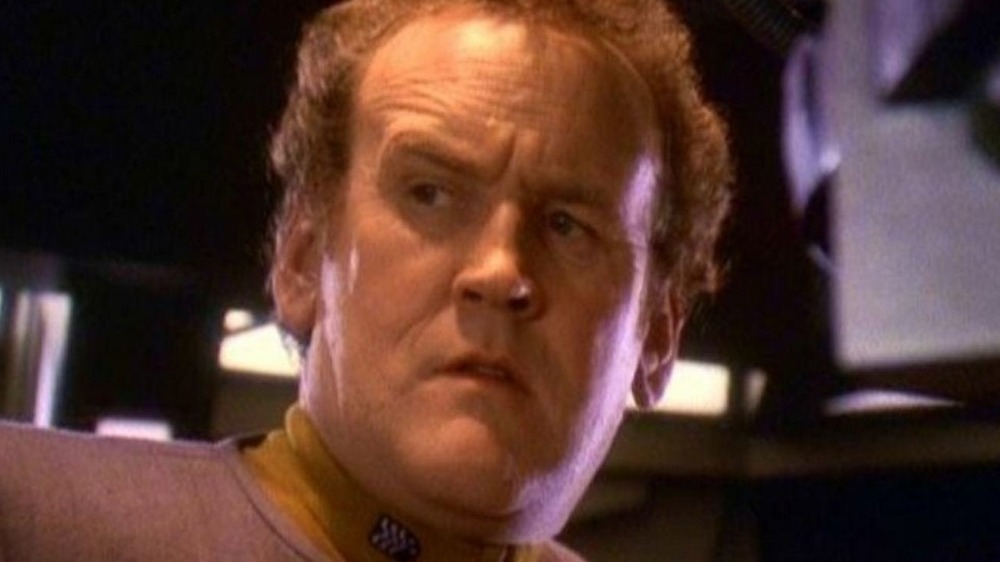 CBS Television Distribution
Irish actor Colm Meaney is best known to audiences as Chief Miles O'Brien, the transporter engineer, chief of operations, and combat officer who appeared in some 225 episodes of Star Trek: The Next Generation and Star Trek: Deep Space Nine. But his decades-long career also features other TV series like Hell on Wheels, while his substantial list of film credits includes The Commitments, Last of the Mohicans, The Snapper (for which he was nominated for a Golden Globe for Best Actor), Layer Cake, Tolkien, and many more.
Born in the Glasnevin area of Dublin in 1953, Meaney studied at Ireland's Abbot School of Acting (via The Irish Times) before moving to England in the 1970s to work in several theater companies. From there, he made the jump to television on a BBC show, Z-Cars, and nabbed roles in several other U.K. series before beginning to get hired for roles in American TV shows and movies as well.
Speaking recently with Looper, Meaney was asked if there were any particular actors who were role models for him, starting out. "There were a lot," Meaney says. "There was some theater actors in Dublin I really admired. Peter O'Toole was a huge influence early on, his films and his performances. I was fortunate enough to see him on stage a couple of times as well, when I was in my teens."
Not all of Meaney's acting role models hailed from his homeland, however. "The great (Steve) McQueen and (Paul) Newman, and those guys, were such iconic stars when I was a kid," he continues. "Then people like Paul Scofield, very early on, had a huge influence. It's just popped up on Netflix, actually, A Man for All Seasons, which I want to watch again, because Scofield was such a beautiful actor to me."
Colm Meaney made it onto a very prestigious list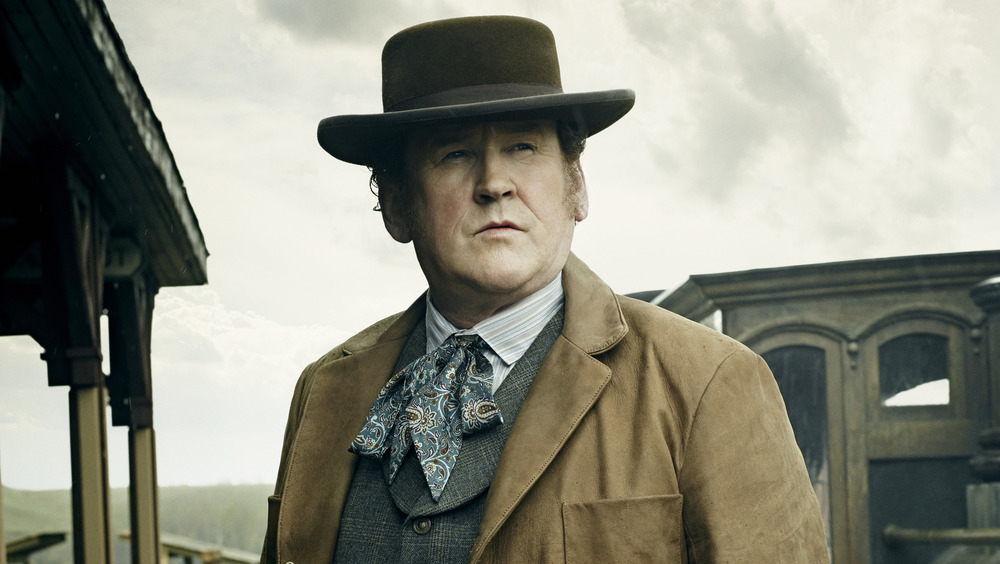 AMC
Meaney admits that naming one's favorite actors is a "subjective thing," just as any list of the "greatest actors of all time" or something along those lines is subjective as well. But he is nevertheless flattered to hear that he recently made #24 on a list of the 50 best Irish film actors of all time (via The Irish Times). The survey included such iconic names as O'Toole, Daniel Day-Lewis, Richard Harris, Saoirse Ronan, Colin Farrell and Liam Neeson, and was topped by legendary actress Maureen O'Hara.
"Oh, well, I'll give her that," jokes Meaney after hearing that O'Hara led the list. "But no, I wasn't aware of (the list)." He adds, "I mean, look, whatever. That's very nice and all that people consider me in the top 25 Irish actors of all time. I remember in the — was it the '70s? Marlon Brando boycotted the Oscars, because it was sort of a horse race. You can't quantify them, and I tend to agree with that, but it's still nice. It's nice to be included in people's estimation of good work."
Meaney can currently be seen in the recently released Irish comedy-thriller Pixie, in which he plays a weary crime boss alongside a cast that includes Alec Baldwin, Olivia Cooke and Ben Hardy. He has also not ruled out a return to the role of Miles O'Brien, should he ever get the call from his former commanding officer, Jean-Luc Picard (Patrick Stewart).
Pixie is available now in theaters, on digital and on demand.