The Gillian Jacobs Romantic Hidden Gem You Can Binge On Netflix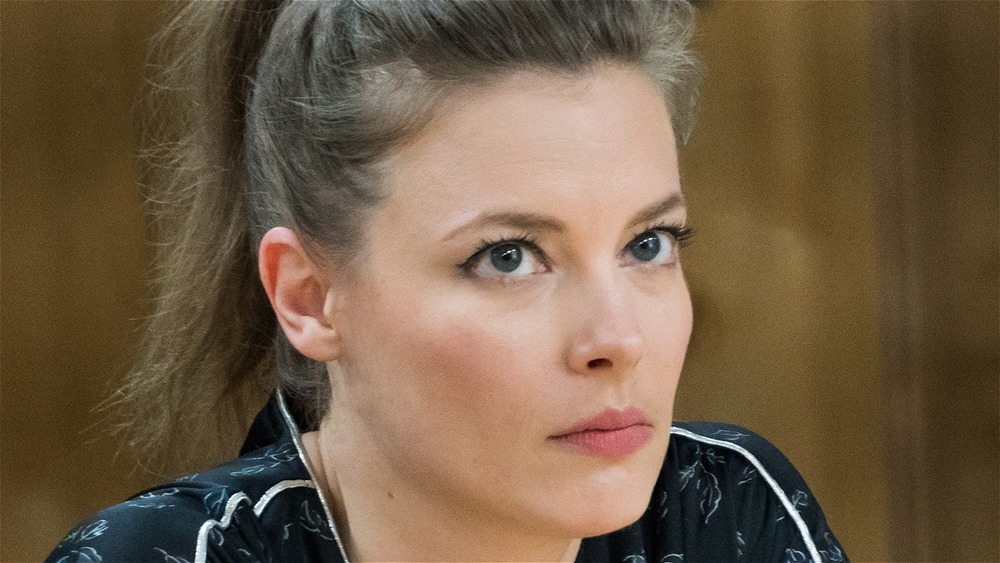 Suzanne Hanover / Netflix
Movies and TV shows tend to put a cheery lens on romantic relationships. In many cases, two people meet, they fall in love, they experience some trials and tribulations but it's nothing they can't overcome, and then they live happily ever after. Of course, real relationships are a lot messier than that, and it's precisely these real-world influences that come into play for Netflix's Love. 
The show lasted for three seasons between 2016 and 2018 and was co-created by Judd Apatow (The 40-Year Old Virgin, Knocked Up), who's been known to blend hilarious comedy with down-to-earth moments. There's plenty of both on Love, which follows two Los Angeles residents, Mickey (Gillian Jacobs) and Gus (Paul Rust), as they traverse the ins and outs of a new relationship, which as anyone who's ever been on Tinder can tell you, has gotten decidedly more complicated in the 21st century. The two rarely seem to be on the same page, and even when they do start to act more couple-y, it's clear there's plenty of tension bubbling underneath. 
With 34 episodes total, it makes for a solid binge-watch if you want to catch up with one of the streaming service's best offerings, but you may want to think twice before watching it with your significant other. There are plenty of arguments Mickey and Gus have throughout the show's run that may unearth some lingering emotions a lot of couples can probably relate with.
Love follows flawed characters as they navigate dating in the modern era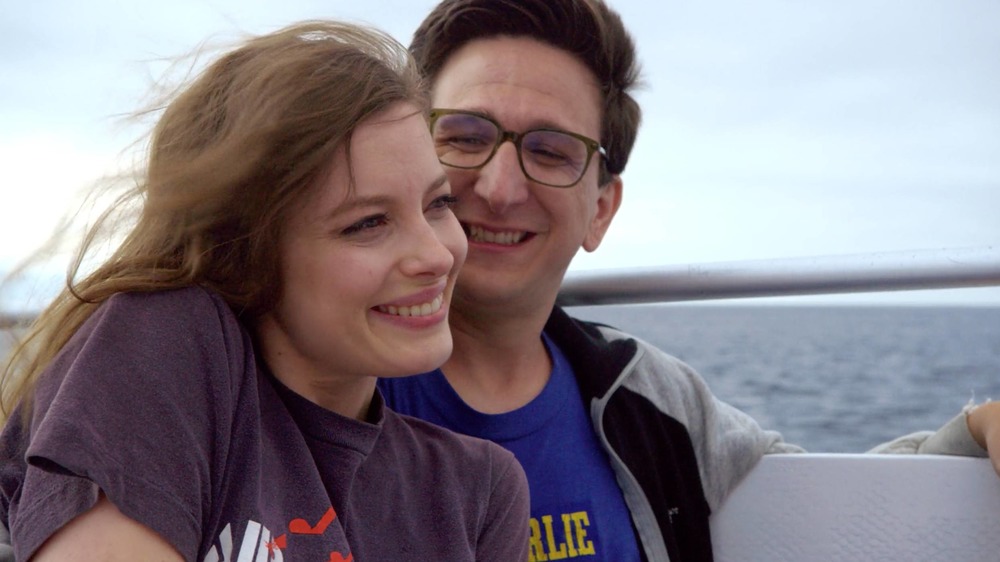 Netflix
It's not just Gus and Mickey's relationship that gets put through the wringer on the series. One of the most engaging story lines that plenty of viewers can likely relate to involves Bertie (Claudia O'Doherty) staying in a relationship with Randy (Mike Mitchell) even when he's clearly not right for her because it's just easier to stick with the status quo. A lot of people have probably done the same thing, and this is a good exemplification of how the show differentiates itself from other rom-coms. It's not afraid to get real, which occasionally leads to awkwardness and plenty of cringeworthy moments. 
Fortunately, the show isn't all serious; there's plenty of laughs to be had, and with such ample comedic talent, you can be confident each episode will have something to make you laugh. Some of the very funny people who pop up throughout Love's run include Kyle Kinane, Milana Vayntrub, Randall Park, and Brett Gelman.
Critics loved the series throughout its run with its third season having a 100 percent rating on Rotten Tomatoes. Without giving anything away of where these characters end up, Jen Chaney of Vulture writes, "Love manages to close on its own terms, on an unconventionally hopeful note. But it also provides something that most of us seek but don't often find from our television shows: a couple of genuine surprises we didn't see coming." 
If you enjoy other series that toe the line between comedy and serious, relatable romantic problems like Crazy Ex-Girlfriend and Friends From College, then Love is worth your time, especially if you're not afraid of a little cringe comedy.