The Underrated Romantic Dramedy Series You Can Binge On Netflix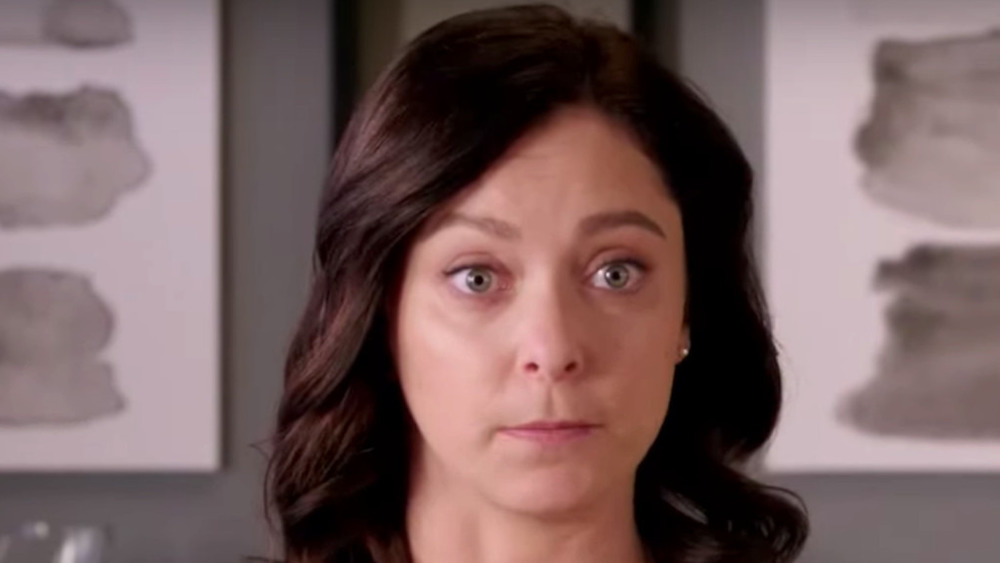 The CW
If you're looking for a comedy with unexpected emotional depth, Netflix has the perfect series for you.
Created by YouTube phenom Rachel Bloom, Crazy Ex-Girlfriend, which ran for four seasons on the CW from 2015 to 2019, tells the story of high-powered, unhappy, and overworked New York lawyer Rebecca Bunch (Bloom), who, in a moment she immediately decides is "fate," runs into her old flame Josh Chan (Vincent Rodriguez III), who lives in a dull California suburb named West Covina (the main selling point of which appears to be that it's only a couple of hours away from the beach). Swept up in the magic of seeing Josh — a boy she briefly dated at summer camp when she was a teenager — Rebecca makes the arguably crazy decision to pack up her life and move to West Covina (though, as she argues in the song's extremely clever theme song, it's a little more "nuanced than that").
For people who like their laughs with a serious side of pathos, Crazy Ex-Girlfriend is definitely the show for you, if you're willing to stick with Rebecca's journey all the way through the end. Here's why Crazy Ex-Girlfriend should be your next weekend Netflix binge. Light spoilers for Crazy Ex-Girlfriend ahead!
Crazy Ex-Girlfriend is a twisting, intense journey with high highs and low lows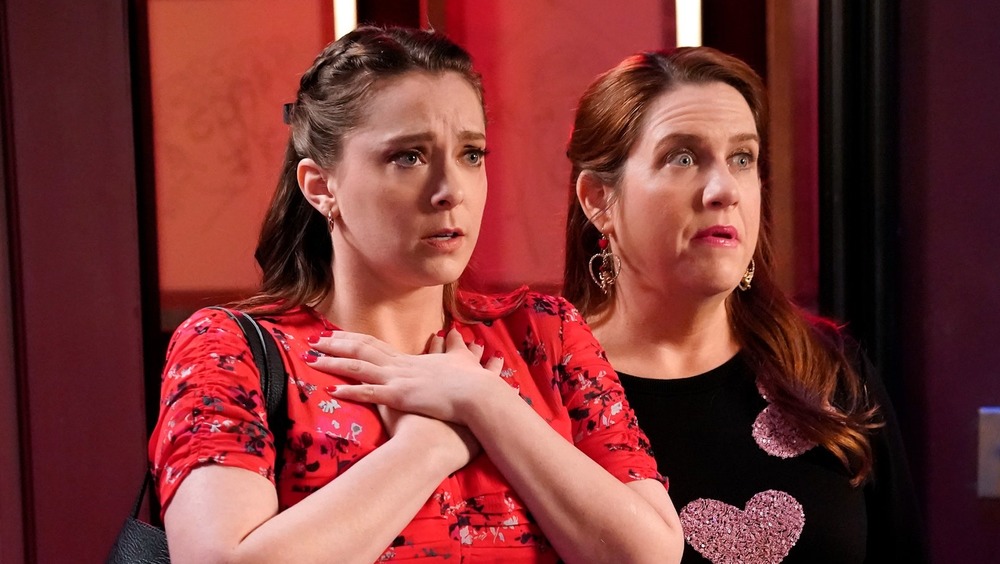 The CW
Between its cheerful, cartoon-filled theme song and the constant musical numbers — Bloom, a skilled songwriter and lyricist, worked closely with writer Aline Brosh McKenna and the late Adam Schlesinger to craft hilarious earworms like "The Sexy Getting Ready Song" and "Settle for Me — you might think that you have a handle on the show's tone. However, as it continues, each season gets progressively more intense, leading to a devastating turn of events in the third season.
By season three, Rebecca's mental health, which has never been particularly steady, hits a serious low point when she attempts to take her own life. After this harrowing moment, Rebecca seeks professional help and is given the very serious diagnosis of borderline personality disorder, starting a path to recovery as she learns how to manage her newly diagnosed condition.
In the end, Crazy Ex-Girlfriend isn't really a love story at all — it's a story about accepting yourself, putting in the time, effort, and work to be the best version of yourself, and the ups and downs of mental health. In fact, the show has been lauded time and time again for its unflinching and important focus on mental health, giving audiences a very real look at borderline personality disorder, anxiety, and clinical depression.
All four seasons of Crazy Ex-Girlfriend are available to stream on Netflix now.