What Fans Say Is The Saddest Death On American Horror Story: Freak Show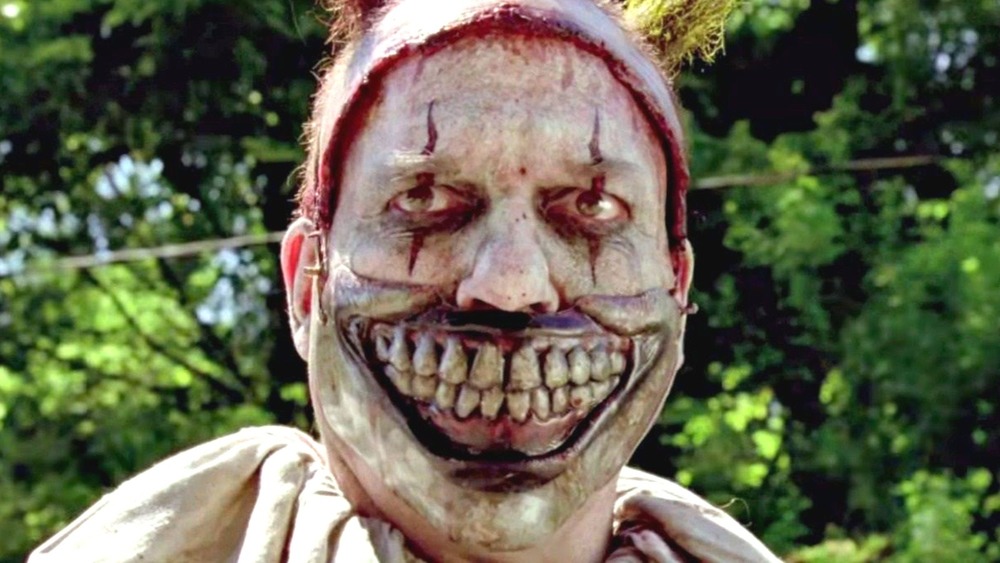 FX
In the fourth outing of the popular FX series American Horror Story, Ryan Murphy takes audiences along with a troupe of "freaks" — people with a characteristic that sets them apart from the crowd — as they struggle to survive in Jupiter, Florida in 1952. 
American Horror Story: Freak Show stars many of the anthology series' mainstays, including Jessica Lange, Even Peters, Sarah Paulson, Angela Bassett, and the incomparable Kathy Bates. Many of the new actors for the season are people who have experienced prejudice because of who they are, like Erika Ervin, who plays the very tall Amazon Eve. The actress described the experience of filming Freak Show as an opportunity to "share these differences on screen and let you know you're one of us too" (via Buzzfeed). 
Over the course of Freak Show's 13 episodes, the troupe faces more than just normal prejudice, as two con artists, Maggie (Emma Roberts) and Stanley (Denis O'Hare), infiltrate the camp with the intention of killing and selling what they see as "specimens" to the American Morbidity Museum. If you are familiar with how American Horror Story works, you can imagine the fate that some members of the freak show meet, and it's not pretty. 
Although the season originally came out almost seven years ago, Freak Show remains a topic of debate and appreciation among fans. In a recent Reddit thread, one user asked the fandom which death from Freak Show is the saddest, and there appears to be one clear answer.
American Horror Story: Freak Show's fans still mourn the death of Ma Petite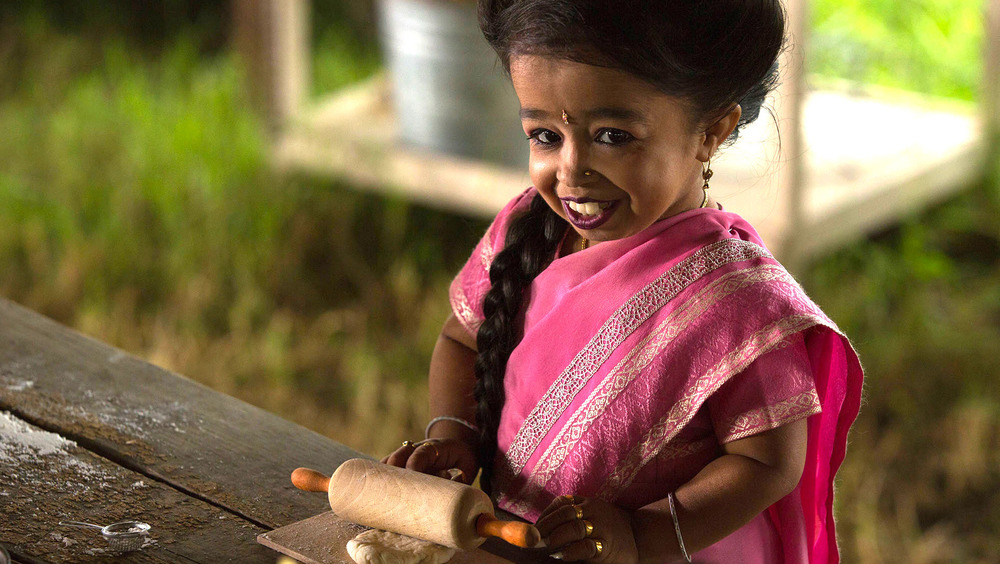 FX
According to fans on Reddit, the most devastating death on Freak Show is Ma Petite, played by Indian actress Jyoti Amge. To date, Amge is one of the shortest people in the world at 2-feet 0.6-inches. The 27 year old's limited height is the result of a genetic disorder called achondroplasia.
Amge's character, Ma Petite, is a close friend of the troupe's leader Elsa Mars (Lange), and the heart of their found family. She becomes the target of Maggie and Stanley, who recruit strongman Dell (Michael Chiklis) through blackmail to help them finish the job. If he doesn't, Stanley will go after his son, Jimmy (Peters), and neither Dell nor Maggie wants that. Against his will, Dell gifts Ma Petite a new dress and embraces her in a hug that quickly turns violent. Using his unusual strength, Dell smothers the woman and breaks her neck.
While it's certainly not as violent as the death Maggie and Stanley envisioned for Ma Petite, that might be what makes it even more heartbreaking. Dell sees the openly trusting and loving Ma Petite as the most vulnerable "freak," and the easiest to get close to. He takes full advantage of that, using the guise of affection to kill her. 
In American Horror Story: Freak Show, this death destroys any hope for the troupe's survival. To fans, Ma Petite "was just pure joy," and once she's gone, there's no more happiness left in the season's story. Pretty bleak, Ryan Murphy.