The Real Reason Why This Bruce Springsteen Song Couldn't Be Used In Harry Potter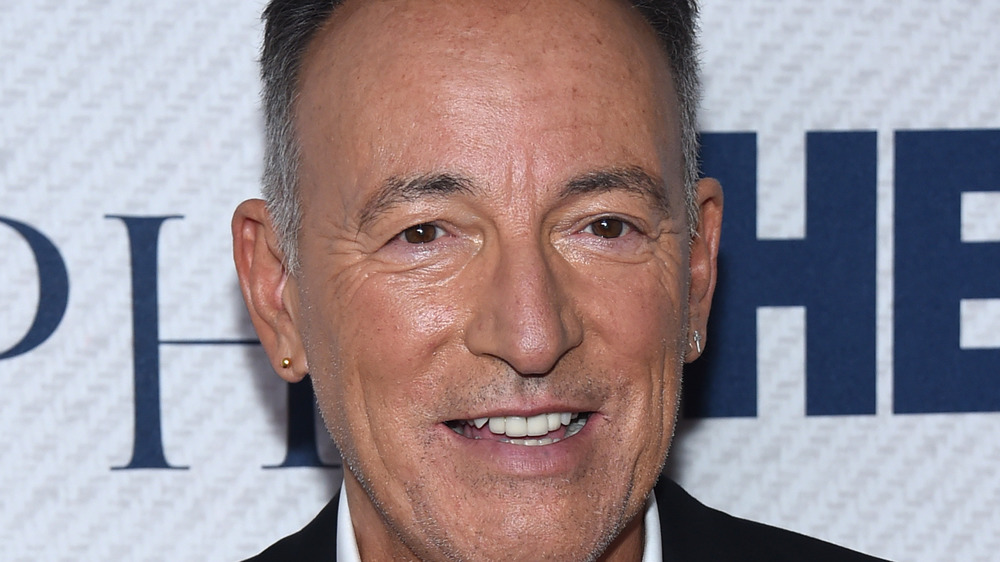 Jamie Mccarthy/Getty Images
Who knew The Boss is a secret Harry Potter superfan? Bruce Springsteen, the iconic singer-songwriter known for era-defining hits like "Thunder Road" and "Born in the U.S.A.," wrote a song inspired by J.K. Rowling's fantasy book series for the movie Harry Potter and the Sorcerer's Stone, but the studio behind the film had to pass on it for a surprising reason, according to The Wrap.
The story of the song, "I'll Stand by You," starts in the late '90s, when Springsteen read Harry Potter and the Sorcerer's Stone with his children. The song was written sometime between 1998 and 2000. In a 2016 interview with BBC Radio 2, Springsteen said he wrote the song for his eldest son, Evan. The lyrics are sung from the perspective of a parent reassuring a child crying in the middle of the night that everything is alright. The lyrics are not directly related to Harry Potter in any way, but there is a reference to "ghosts and goblins," both of which do appear in Harry Potter and the Sorcerer's Stone.
In the BBC interview, Springsteen said the lullaby-like song was "uncharacteristic of something I'd sing myself," and he always thought it would be a good fit for a children's movie. And he did try to place it in a children's movie, offering the recording to director Chris Columbus for use in the first film in the Harry Potter series in 2001.
J.K. Rowling blocked its inclusion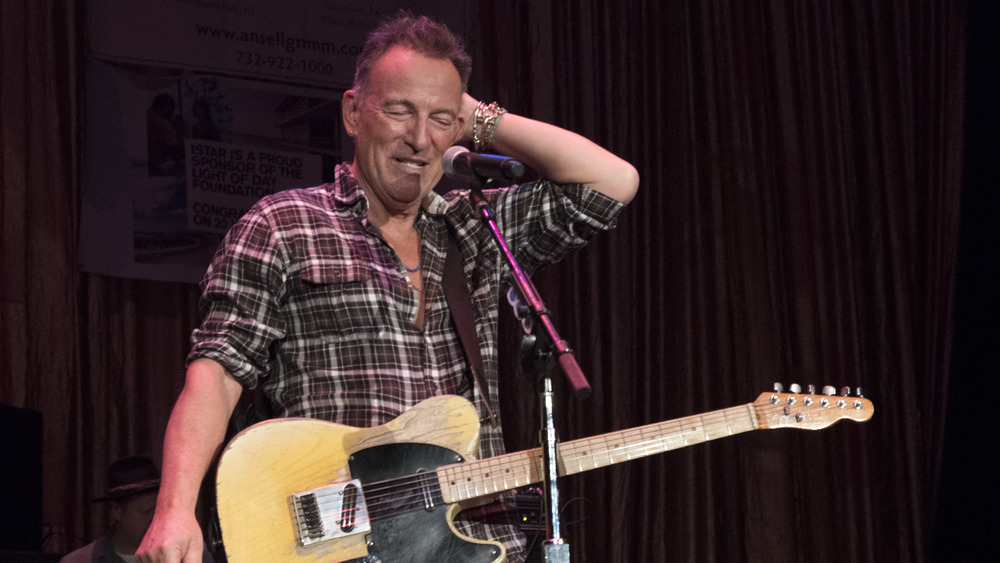 Debra L Rothenberg/Getty Images
You would think any studio would be thrilled to have an original song from Bruce Springsteen in their movie, as it's basically a guaranteed Oscar nomination — Springsteen has won one Best Original Song Oscar, for "Streets of Philadelphia," the theme to film Philadelphia, as well as a Golden Globe for his theme to The Wrestler — but Warner Bros. had to pass on "I'll Stand by You," which at the time had the slightly longer title "I'll Stand by You Always."
According to The Wrap, J.K. Rowling had a clause in her contract with the studio that stipulated "no commercial songs could be used in the films," so Warner Bros. had to turn the song down. It seems like Rowling wanted John Williams' score to be the only music associated with the movie.
After Warner Bros. passed, singer Marc Anthony was offered the song, and apparently recorded a version for his 2002 album Mended, but it didn't make the final tracklist. 
The song then went officially unreleased until 2019, though a bootleg leaked in 2017, according to Rolling Stone. It found a home as part of the soundtrack for the movie Blinded by the Light, which tells the story of a British-Pakistani teenager growing up in the 1980s whose life is changed by Springsteen's music. The film features many of The Boss's songs.