Here's How You Can Watch Every Episode Of The League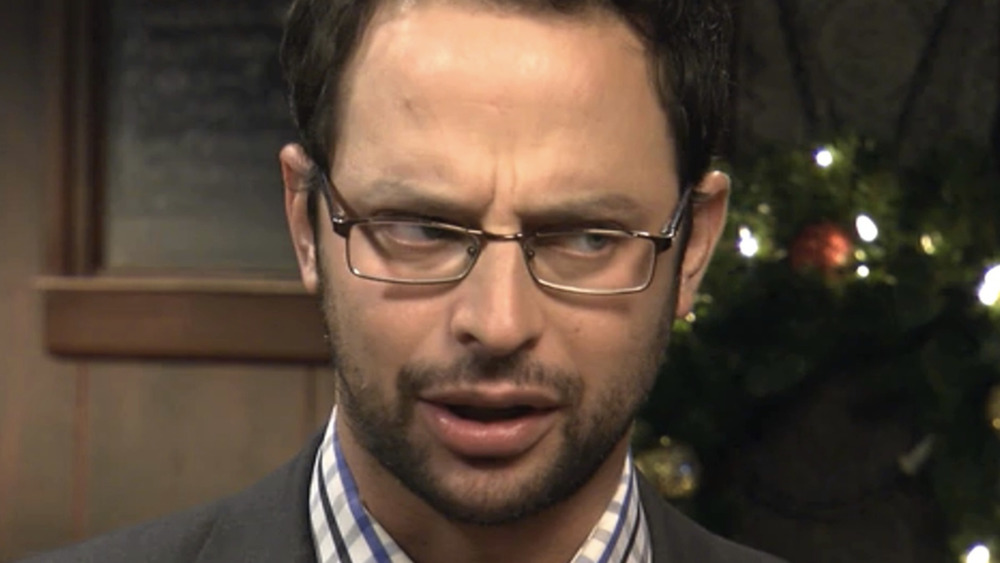 Hulu
It's been two months since Tom Brady and the Tampa Bay Buccaneers dominated the gridiron at Super Bowl LV, meaning that there are still seven months to go before the next opening day. But for fantasy football fanatics, the off-season can be just as exciting. Whether it's trading in Dynasty Leagues, analyzing the NFL's free agency, or keeping tabs on emerging rookies, there are a ton of fun ways to prep for the upcoming season. Another way to enjoy the off-season is to watch, well, all seven seasons of The League, FX's critically acclaimed fantasy-football-themed TV show. 
Following the lives of four friends who go to great — and often nasty — lengths to win "The Shiva," the sacred trophy of their fantasy football league, The League arrived right when fantasy sports culture had just started to wiggle its way into the mainstream. In fact, some maintain that The League's popularity is actually "one of the NFL's most powerful marketing tools," bringing millions of new faces into the fold of the fantasy sports world (per Cheatsheet). The League is more than a means of promotion though. It is, according to a critical consensus on Rotten Tomatoes, an "unabashedly raunchy and juvenile" ensemble comedy with a deft script and hilarious actors, including funnyman Nick Kroll, that will keep you entertained over its eighty-four episodes. Here's how you can watch every episode of The League.
Your best bet to watch The League is on Hulu, but there are other options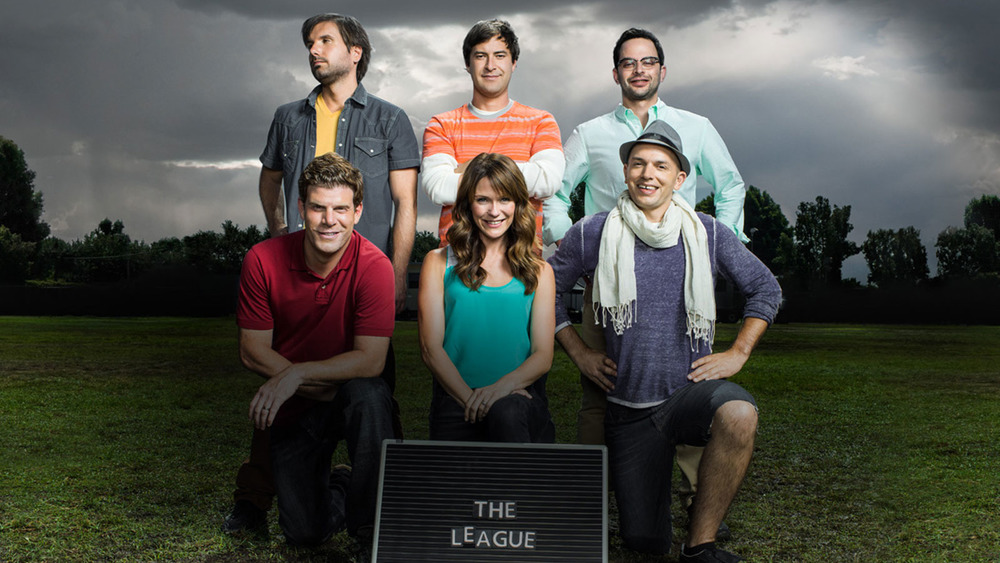 Hulu
Shows bounce between streaming services constantly, and The League is no stranger to being kicked around. Streaming on Netflix until August 2017, The League finally reached its end zone on Hulu in 2018 and is still available on the streaming service. But if you, for some reason, don't like Hulu's home field, do not despair! There are a ton of other platforms where you can witness the players' antics. Individual episodes of The League are available for $1.99 on iTunes, YouTube, Google Play Movies & TV, and Vudu — as well as entire seasons for $19.99. Have a DVD player floating around and prefer the analog world? You could always purchase the complete series in its physical form. Just remember this: whether you're streaming The League or popping in a Blu-ray disk, be prepared for a ton of smack-talking, absurd pranks, and side-splitting laughter.