The Real Reason Grimm Was Canceled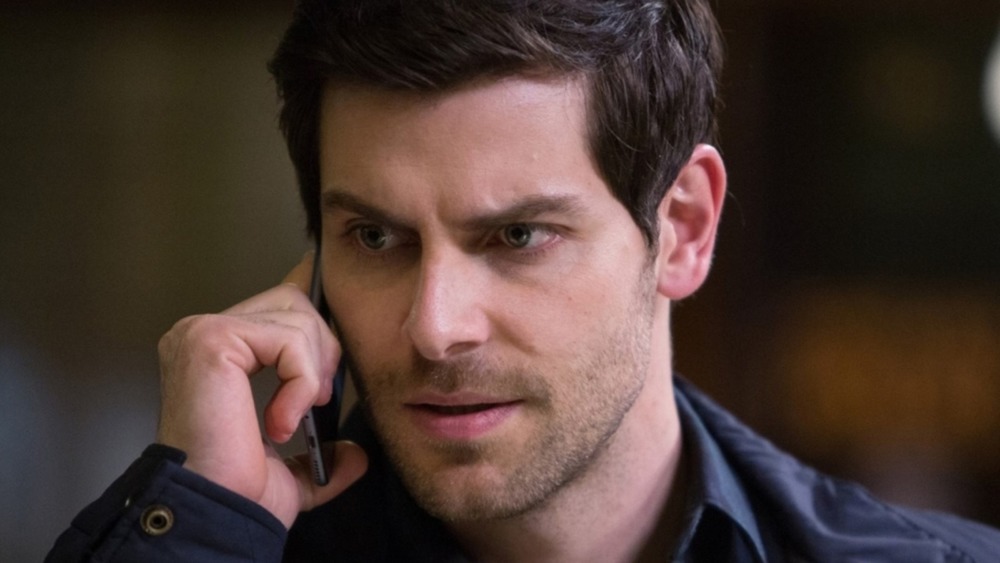 NBC
Grimm was a show that defied the odds during its six-season run. While Constantine and other supernatural sagas that boasted notable intellectual properties came and went like a whisper in the wind, Grimm persevered, due in no small part to the series attracting a loyal fan base who fell for its magical enchantments and dark — some might say grim — charms. 
NBC's folklore-inspired procedural follows Nick Burkhardt (David Giuntoli), a Portland detective and the descendent of a long line of monster hunters called Grimms — a reference to the fairy-tale scribes, the Brothers Grimm, whose work inspired the show. As the titular Grimm, Burkhardt has the power to see through the human masks worn by Wessen, an ancient race of anthropomorphic beasts with a wide array of magical abilities. When Wessen become irritated, stressed, or aggressive, they "woge," a kind of accidental transformation that reveals their true form to people around them. (There's a lot of German in this show, so try to keep up.) The series follows a largely episodic format, with Burkhardt and his crack team of Portland monster hunters solving a new Wessen-related mystery each week. 
Although the series never dazzled in the ratings, it drew enough of a committed following to carry on for the better part of the decade. Alas, like all good things in this world, the cult series had to come to an end eventually. Perhaps Grimm lasting longer than some people expected is a victory in and of itself. However, that doesn't mean that its cancelation wasn't upsetting news for the fans who wanted to see Nick and the team dig deeper into Portland's mythological underbelly. Considering all the series mythology that was uncovered in the final season, it certainly seems like the Grimm crew had enough stories left to continue on. So what prompted NBC to drop the cancelation ax?
The creators of Grimm wanted the show to end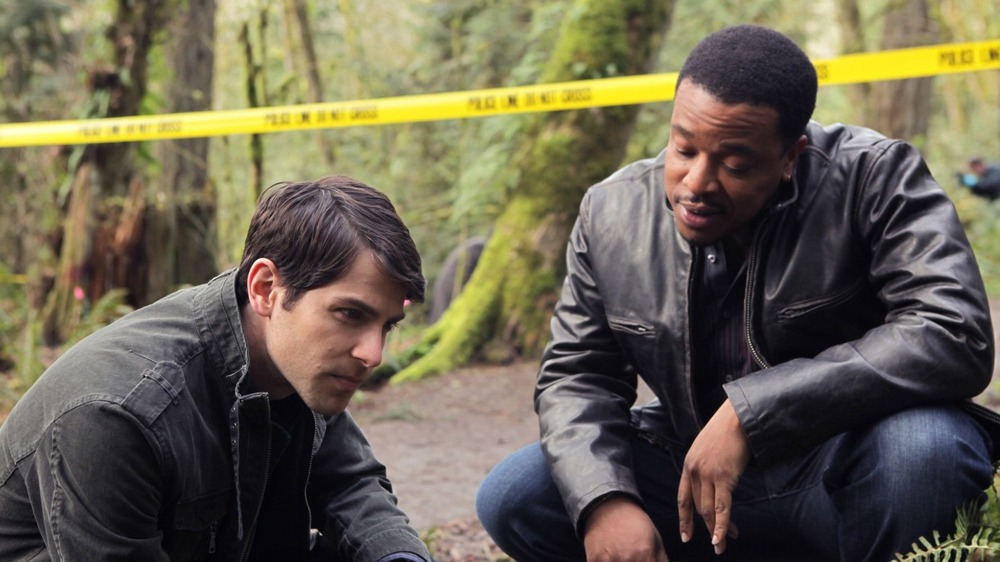 NBC
While NBC ultimately made the decision to cut Grimm from the schedule, showrunners James Kouf and David Greenwalt also had a say in the matter. In an interview with TV Line, the duo revealed that even though Grimm's final season featured one of the richest stories of the show's entire run, they felt like they were running out of material that would keep the show fresh. 
For that reason, they weren't even really upset by the cancelation. In fact, the creators recalled feeling panic when they thought season 6 would be renewed for 22 episodes, breathing a sigh of relief when the network only called for 13. That limited order for the final run may actually go a long way toward explaining the rich, mythology-laden final season. Networks lean on their procedural shows to tell a lot of stories every season, but some shows — particularly high-concept fantasy shows — just don't flourish under the demands of a 22-episode season.
Fortunately for the fans and everyone involved in the show's creation, Grimm got to say goodbye on a high note, with a satisfying conclusion that wrapped up the existing plotlines and put a nice cherry on top of its story. In the same TV Line article, Giuntoli said that everyone was grateful that the "rug [wasn't] pulled" out from under them, something that does happen in the cutthroat world of network television, after all. 
Grimm lived a full life, and there may still be a spinoff afoot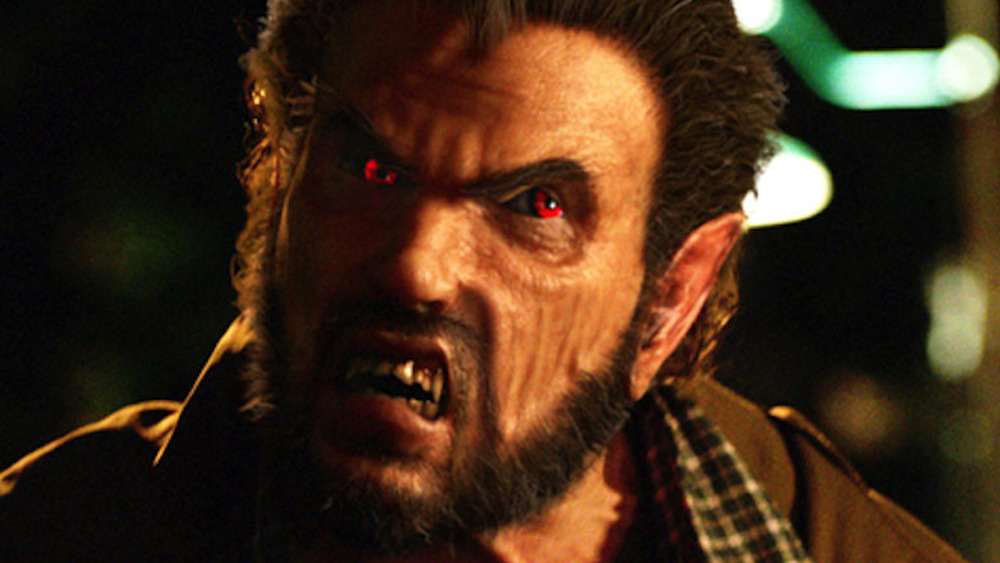 NBC
Grimm always felt like an oddball in NBC's lineup. One part urban fantasy, one part police procedural, the show likely owes as much of a creative to debt to Buffy the Vampire Slayer as it does to Law & Order or CSI. It debuted in a season that was crowded with fairy tale-inspired content. While NBC was revving up the marketing engine behind Grimm, over in Burbank, ABC was pushing its own buzzy new fairy tale riff, Once Upon a Time. Both shows defied their middling reviews to live a full life on their respective networks. Heck, after Grimm was canceled, Once Upon a Time carried on for another year!
Grimm's final season actually saw an uptick in the ratings from a series-low 5.97 million viewers in season 5 (via Deadline). Season 6's 6.07 million average was still down from the series high in season 3, but it must have been enough to convince NBC there might be more stories to wring out of the concept yet. As a result, we might be returning to the Grimm universe down the line. A Melissa Glenn-penned Grimm spinoff series with a female lead was announced in 2018, but there hasn't been much information about it since then. With the conclusions of both Grimm and Once Upon a Time, however, it certainly seems like there's a fairy tale procedural-sized hole in the network TV ecosystem.
While the 2018 spinoff series hasn't progressed yet, some of Grimm's cast members confirmed during a YouTube Q&A that there have been some discussions. Honestly, we're in as long as they bring back Monroe (Silas Weir Mitchell). It isn't Grimm without your friendly neighborhood blutbad. (We warned you there would be some German.)