Grimm Spin-Off Series With Female Lead In The Works At NBC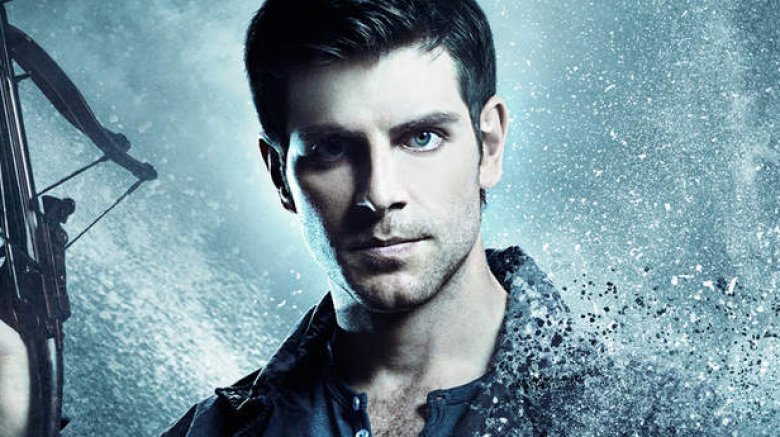 Grimm is seeing the light again. 
NBC announced on Tuesday, October 16 that a Grimm spin-off featuring a female lead is in the works. 
Deadline confirmed the news, detailing that Marvel's Iron Fist and Hawaii Five-O scribe Melissa Glenn is attached to write the Grimm spin-off. There is currently no information on which actress might take the lead role, what the character's name will be, or when the series will begin production. We do know, however, that the Grimm spin-off will use the "mythology" of the original fantasy police procedural drama series as a springboard to leap into new territory. While the new show will introduce fresh faces, new troubles for the characters to combat, and mysteries fans haven't yet seen in the Grimm world, it's also said to feature "returning fan favorites." 
Could this mean David Giuntoli will reprise his role as Detective Nick Burkhardt, the titular Grimm? Will Claire Coffee come back as the Hexenbiest Adalind Schade? Are fans finally going to see more of the lovable, loyal Blutbad Monroe, played by Silas Weir Mitchell? It's certainly possible, and we've got our fingers crossed that more than just a few OG Grimm actors will pop up in the spin-off. 
Created by Stephen Carpenter, Jim Kouf, and David Greenwalt, Grimm premiered in October 2011, running for six seasons and 123 episodes until its finale in March 2017. Giuntoli top-lined the series, a dark and twisty cop drama inspired by Grimms' Fairy Tales, as Nick Burkhardt, a homicide detective who learns that he's a descendant of a group of supernatural force-fighting hunters known as Grimms. Russell Hornsby played Detective Hank Griffin, Nick's partner who doesn't learn of his identity as a Grimm until the series' third season. Bitsie Tulloch starred as Nick's girlfriend Juliette Silverton, Sasha Roiz portrayed Nick and Hank's superior Captain Sean Renard, Reggie Lee appeared as police sergeant Drew Wu, and Bree Turner played the foxlike Fuschbau Rosalee Calvert. 
The original Grimm was one of NBC's best-performing scripted series throughout its near-six-year run. Though critics were split on the first season of the show — with some calling it a so-so crime drama and others applauding it as a "fun, focused, and well-paced romp through a fairy tale" – Grimm got better and better with each new season. Seasons 2, 3, 4, and 5 all hold perfect critical ratings on Rotten Tomatoes. 
If the Grimm spin-off follows the same trajectory as the original series, NBC just might have another hit on its hands.