The Forgotten Supernatural Fantasy Series You Can Watch On Amazon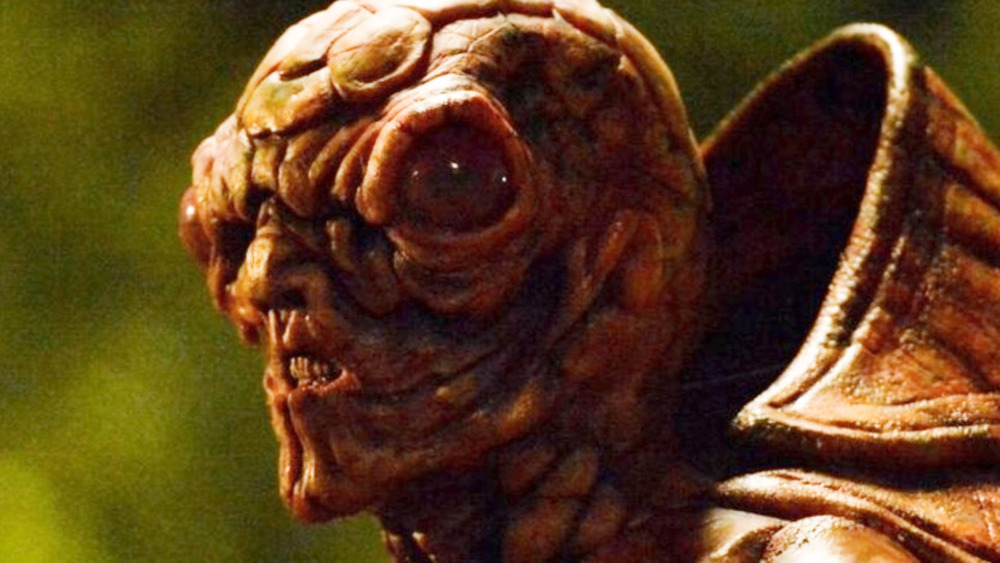 Allyson Riggs/NBC
In the same year that ABC's Once Upon a Time introduced viewers to amnesiac fairy tale characters living in small-town Maine, NBC brought old folklore to the small screen in the fantasy police procedural Grimm. Though Once Upon a Time may have stuck around in pop culture's subconscious longer than its contemporary, Grimm – co-created by Buffy the Vampire Slayer and Angel executive producer David Greenwalt – has plenty to offer with its own endearing, crime-solving Scooby Gang. Luckily for those itching for another fantasy series to dive into, all six seasons of Grimm are available to watch on Amazon Prime Video right now.
At the center of the series' action is Nick Burkhardt (David Giuntoli), a Portland cop who discovers he's descended from the famous Brothers Grimm, the writers of the creepy tales that inspired many Disney princesses. Nick's ancestry gives him the power to see mythological beings, but also the responsibility of keeping humans safe from them. Neither Nick's homicide detective partner Hank (Russell Hornsby) nor his girlfriend Juliette (Elizabeth Tulloch) know about the creatures, but thankfully, he's assisted by Big Bad Wolf Monroe (Silas Weir Mitchell), who's trying his best to be good now. Throughout the ensuing seasons, the gang fills out a little more, bringing in other characters like Monroe's fox-like girlfriend Rosalee (Bree Turner).
It's an inventive, often dark, but still humorous take on fairy tales that uses the tried-and-true case-of-the-week format with a compelling, lovable group of characters at the center.
Be patient with the first season — Grimm has a lot to offer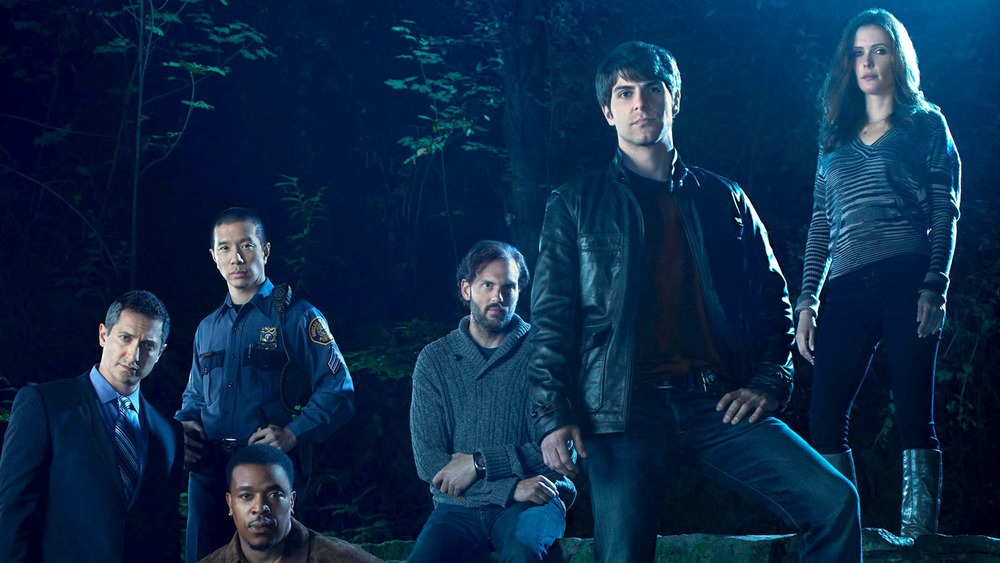 NBC
With six seasons, there's plenty of Grimm to watch. In fact, according to many fans, the series truly picks up part way through its first season. On Rotten Tomatoes, user Alice C wrote, "The more positive reviews for the following seasons are the only reason I continued to watch. Glad I did, so far." The series finds its footing, though, and Annie H had nothing but enthusiasm for season 2, writing: "Consistently entertaining and funny! And LOVE the plots this season!!!"
Slate's June Thomas was particularly impressed with a season 2 episode that dives into the Mexican folklore of La Llorona — fans of Supernatural will remember her as "the woman in white" from the series' pilot episode. Thomas wrote, "This week's Grimm is the best mainstream acknowledgment of our multilingual nation that I've seen on network television." However, what sets Grimm apart from Supernatural is Nick's unique compassion. His ancestors were hunters, similar to Sam and Dean Winchester's ancestors, but Nick doesn't consider killing to be the first option. He's got plenty of friends and informants among the beings called the Wesen.
After the first season, Grimm is consistently good, never running out of ideas. Mike Hale reviewed Grimm season 3 for the New York Times and had some nice things to say: "Grimm is not a profound show (what is?), but few are more purely entertaining — engaging, clever, tense, funny, well-paced and featuring a remarkably appealing cast as the friends and colleagues who help Nick." On top of that, the romance between Monroe and Rosalee is enough to keep 'shippers coming back for more. According to Rotten Tomatoes user Brianna P, the pair far exceed Twilight's Edward and Bella as the "cutest supernatural couple ever."
All six seasons of the show are available to watch on Amazon Prime Video now, and there's also a potential spin-off in the works, so stay tuned for more Grimm.