Why Beau From Country Comfort Looks So Familiar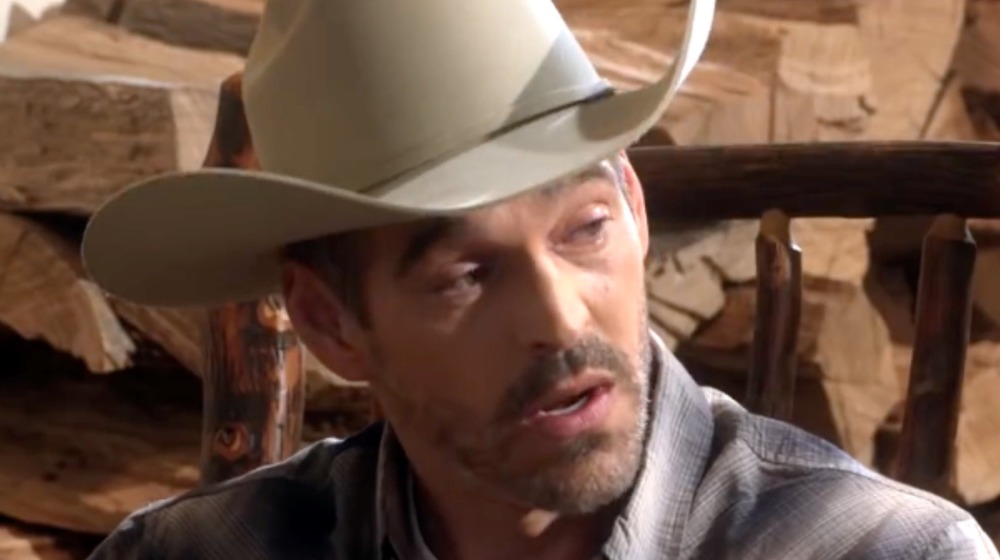 Netflix
Netflix's new multicam sitcom, Country Comfort, is a new spin on a premise as old as the hills. Katherine McPhee stars in the show as Bailey, a down-on-her-luck country singer who starts nannying the five children of country singer Beau. It's a classic tale, similar to those seen in The Sound of Music and The Nanny. It's probably no coincidence — the show was created by former Nanny executive producer Caryn Lucas.
Eddie Cibrian stars as Beau in the series, but this is far from Cibrian's first rodeo. The actor has been on soaps, had on-set romances, and starred in many a procedural. He even had a brief stint in a boy band called 3Deep, which charted in Canada with its single, "Into You." If you think Beau from Country Comfort looks familiar, here are some of the other places you may recognize Eddie Cibrian from.
Soap opera hunk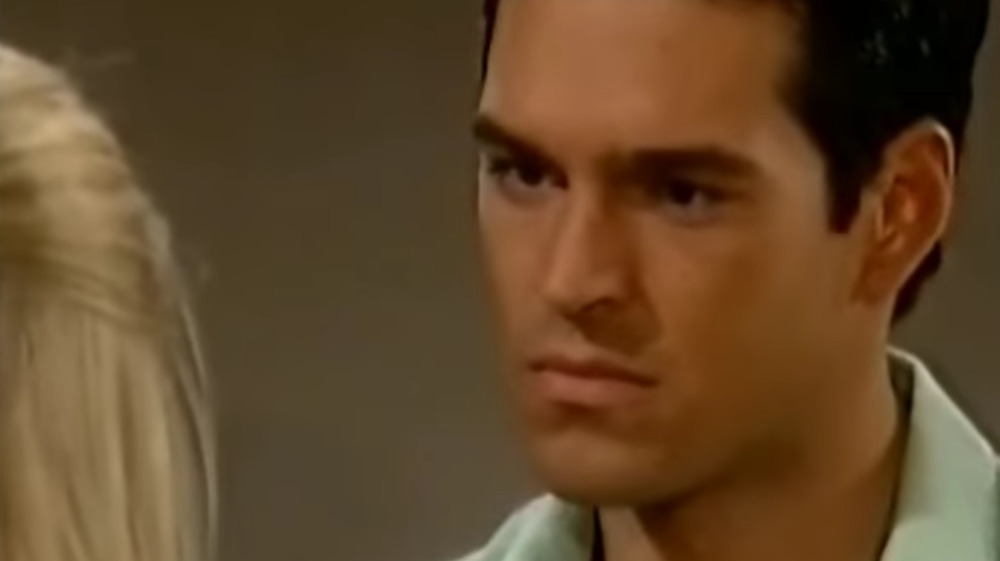 NBC
Eddie Cibrian's first big break came in a daytime soap opera. Starting in 1994, he played Matt Clark on CBS soap The Young and the Restless. Matt was a villain, getting between supercouple Nick and Sharon. During Cibrian's tenure on the show, Matt sexually assaulted Sharon and framed Nick for attempted murder. After that latter setup job was discovered, Matt left town. 
Incidentally, Nick was played by Cibrian's 3Deep bandmate, Joshua Morrow. That had to produce a lot of cognitive dissonance in Y&R fans.
After leaving The Young and the Restless, Cibrian moved to the NBC soap Sunset Beach. He replaced Ashley Hamilton in the role of Cole Deschanel, a mysterious hunk. Cibrian was a hit in the role, with TV Guide naming him one of "Daytime's 12 Hottest Stars" in 1997 (via ABC). In 1998, he was nominated for two Soap Opera Digest Awards: Outstanding Younger Leading Actor and Hottest Male Star.
Third Watch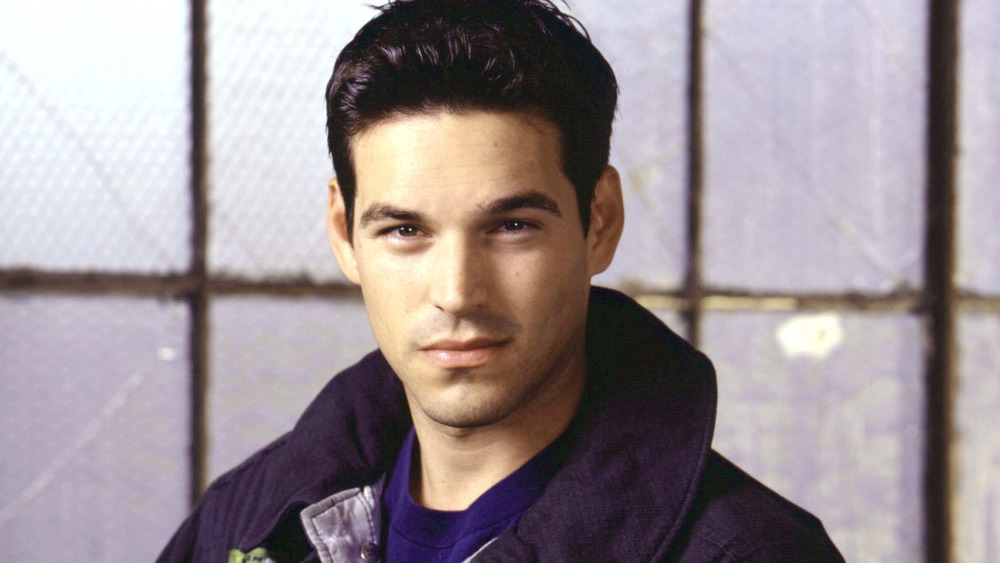 Getty Images/Getty Images
After his stint in soap operas, Cibrian moved on to primetime drama with ABC's Third Watch. Cibrian played firefighter Jimmy Doherty, a somewhat vain ladies man who was also dedicated to firefighting. The show was put in the national spotlight after 9/11, seeing as the show was about first responders in New York City. The season 3 premiere, "In Their Own Words," even featured interviews with real life first responders who served on Sept. 11, 2011.
Third Watch was never a ratings powerhouse like co-creator John Wells' previous show, ER, but it did run for six seasons. Cibrian played Doherty for five of those six seasons, even making a cameo in the finale. Cibrian starred in several other primetime dramas after Third Watch came to an end, such as Tilt, Invasion, The Playboy Club, Vanished, Rosewood, and Take Two. None lasted as long as Cibrian's big firefighting break.
Romance on-screen and off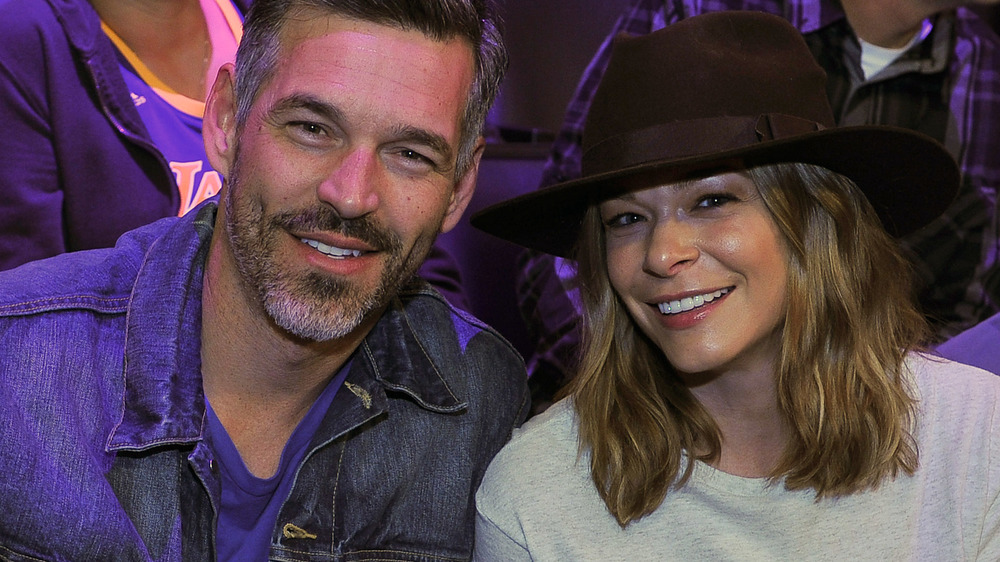 Allen Berezovsky/Getty Images
In 2001, Cibrian married future Real Housewives of Beverly Hills cast member Brandi Glanville. The couple had two children, Mason and Jake. Cibrian and Glanville eventually split, and the reason had to do with one of his movie roles.
In 2009, Cibrian co-starred with country singer and actress LeAnn Rimes in the Lifetime movie Northern Lights. In July of that year, it was alleged that Rimes and Cibrian had started an affair on set, and that Glanville was separating from Cibrian because of this and other affairs. "Eddie and I have decided to take some time apart," Glanville told Us Weekly. "I want to do what is best for our children. Eddie and LeAnn [Rimes] deserve each other." Cibrian and Rimes denied the affair, but eventually married in 2011. 
"I did one of the most selfish things that I possibly could do, in hurting someone else," Rimes later said in People. "I take responsibility for everything I've done. I hate that people got hurt." She doesn't regret the outcome, however, and the couple is still together. The two shared the screen in one season of a VH1 reality show, LeAnn and Eddie. Now Cibrian can use his country-by-marriage cred as Beau in Country Comfort.