Why Bailey From Country Comfort Looks So Familiar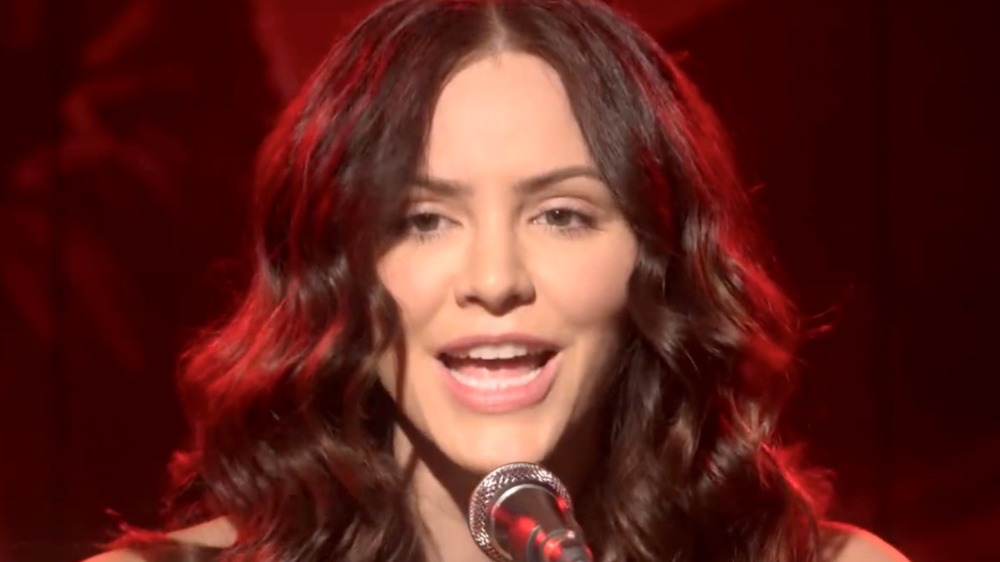 Netflix
Netflix's new comedy, Country Comfort, is a twangier take on The Sound of Music. Aspiring country singer Bailey (Katharine McPhee) becomes the nanny for the five children of Beau (Eddie Cibrian). The show was ordered to series by Netflix in 2020. Recurring alongside McPhee and Cibrian are TV stalwarts Eric Balfour (Buffy: the Vampire Slayer, The O.C.) and Janet Varney (Burning Love, The Legend of Korra, Stan Against Evil).
The show was created by former Nanny producer Caryn Lucas, and The Nanny itself had a Sound of Music-esque premise. According to Fran Drescher's memoir, Enter Whining, it was also based in part on Drescher's real-life experiences chaperoning Twiggy's children while on vacation. The '90s sitcom is currently in development for a musical adaptation. 
Fans may recognize Katharine McPhee from any number of roles in TV and movies. The multihyphenate has been working since season 5 of American Idol. She's worked in films, television, music, and on Broadway. Here's why you might recognize the folksy nanny from Country Comfort.
American Idol McPheever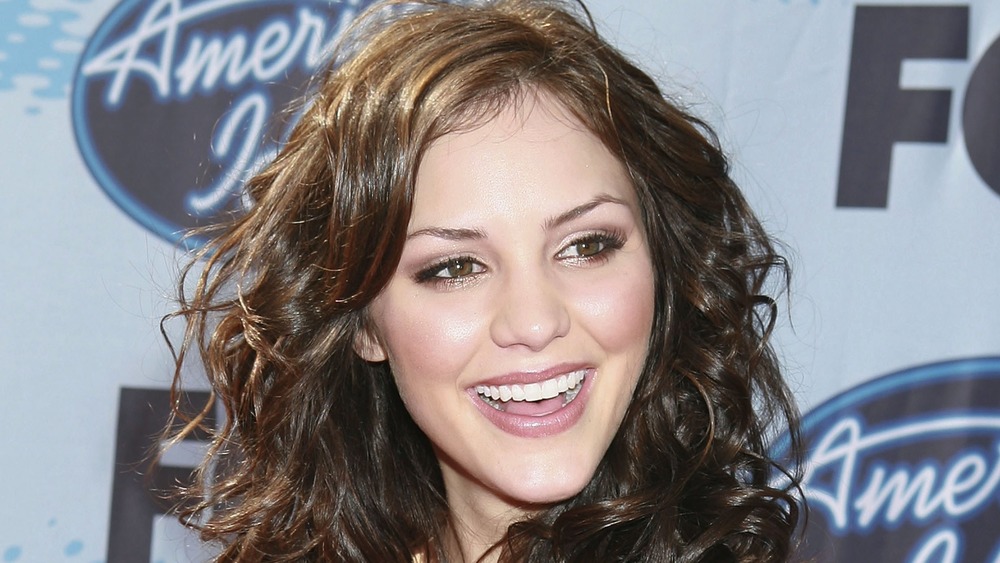 Bob Berg/Getty Images
Born in 1984, Katharine McPhee first came to national prominence on season 5 of American Idol. Along with Kelly Clarkson, Carrie Underwood, Jordin Sparks, Jennifer Hudson, Chris Daughtry, and Adam Lambert, McPhee is one of the handful of contestants whose fame has endured.
McPhee actually lost her season of Idol in 2006. She was the runner-up, and Taylor Hicks won. Still, McPhee's self-titled 2007 album debuted at number two on the Billboard charts. Its first single, "Over It," was certified gold. 
McPhee sang several songs on American Idol season 5, including covers of "Think" by Aretha Franklin and "Against All Odds" by Phil Collins. Both songs have been used to great effect in pop culture. Franklin sings "Think" in 1980's The Blues Brothers. The Postal Service's cover of "Against All Odds" closes the iconic "Break Up" episode of This American Life, in which Mystery Show host Starlee Kine speaks to Phil Collins about the power of a breakup song.
The House Bunny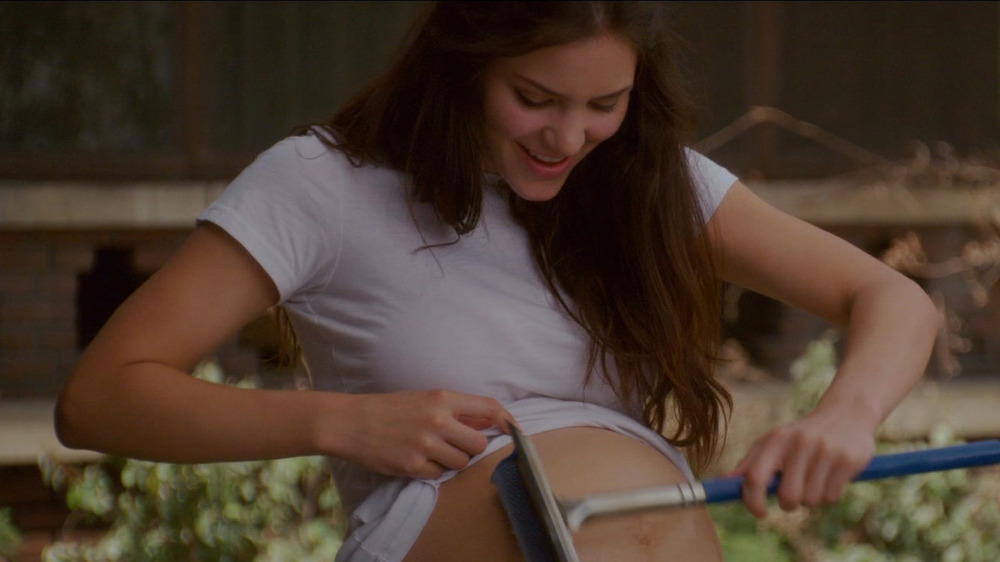 Sony Pictures Releasing
One of Katharine McPhee's first acting roles is in 2008's The House Bunny. The film stars Anna Farris as Shelley, a former Playboy playmate who is kicked out of the Mansion. She winds up working as a house mother in a down-on-its-luck sorority. The film gender-flips the slobs vs. snobs frat comedy, making it a distaff counterpart to Animal House and Old School. Somehow, Farris manages to turn two sites of normative gender roles (Playboy and sororities) into sites of empowerment and gross-out humor. No easy feat.
In the film, McPhee plays the pregnant and chipper Harmony. She is joined in the Zeta Alpha Zeta house by geeky Natalie (Emma Stone), skeptical Mona (WandaVision's Kat Dennings), neck brace-bound Joanne (Rumer Willis), deeply anxious Lilly (Kiely Williams), and the butch Carrie Mae (Dana Goodman). Shelley gives all the girls makeovers and helps them transform the sorority into the place to be on campus. The film also stars Colin Hanks as Shelley's love interest, do-gooder Oliver.
A smash on Broadway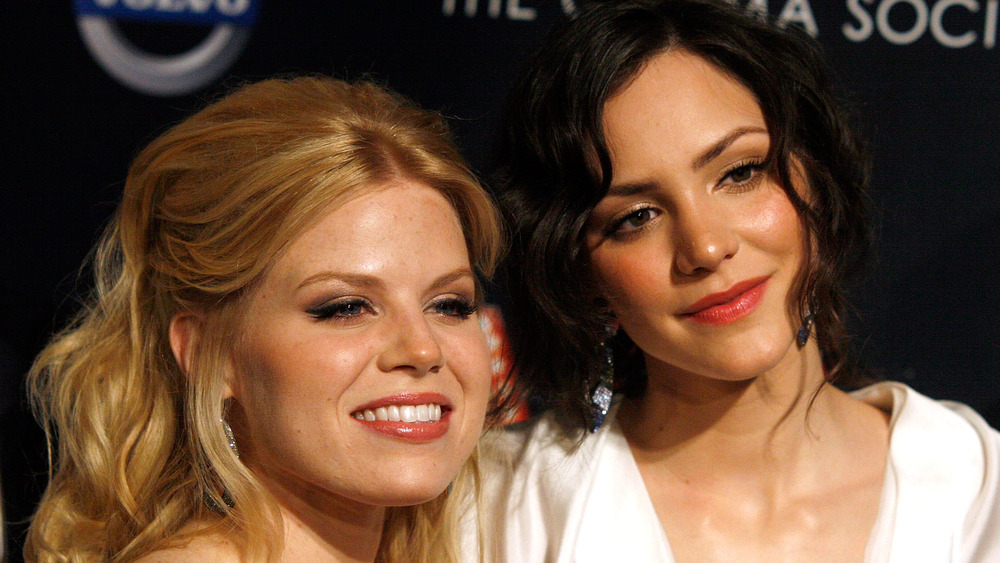 Andy Kropa/Getty Images
In 2012, Katharine McPhee joined the cast of the cult TV drama Smash. The show tracked the development of a Broadway musical version of Marilyn Monroe's life. McPhee played Karen Cartwright, one of three women vying for the role of Monroe. At first, the part is played by veteran hoofer Ivy Lynn (Wicked's Megan Hilty). But when Ivy Lynn whiffs the workshop, the part is given to movie star Rebecca Duvall (Uma Thurman). Duvall bows out before the Boston preview, and Cartwright takes over the part.
Smash only lasted two seasons, but fans still argue over who played the better Marilyn. As for McPhee, she went from doing Broadway on TV to actually being on Broadway. In 2018, she starred as Jenna in Waitress at the Brooks Atkinson Theater. The musical is an adaptation of the 2007 film of the same name starring Keri Russell. The musical's music and lyrics were written by Sara Bareilles, who later played the role of Jenna on Broadway. After McPhee's run, Jenna would also be performed by fellow American Idol contestant Jordin Sparks. McPhee reprised the role in 2019 on the West End and then again on Broadway until 2020. Shortly after McPhee bowed on Broadway, she was cast in Country Comfort.