Christopher Mintz-Plasse Reveals The Only Way Superbad 2 Would Work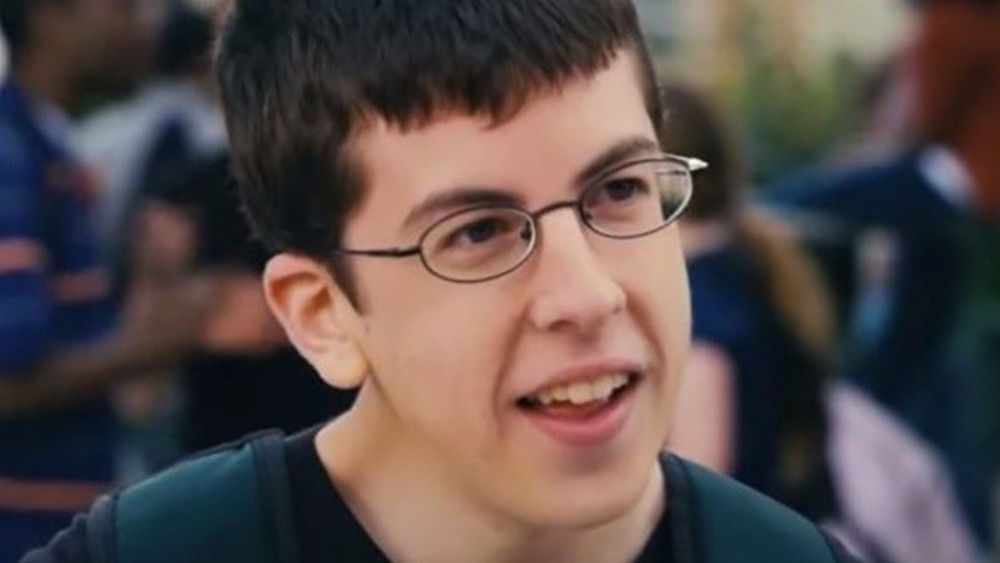 Columbia Pictures
When it hit theaters in the dog days of summer 2007, Superbad shocked the whole of Hollywood by essentially re-defining what a coming-of-age comedy could be — in this case a raunchy teen sex comedy fueled as much by the head and the heart as it is by hormones. It also became the surprise hit of the late summer movie season, connecting big time with critics while leaving audiences young and old bowled over with laughter in multiplexes across the nation. And yeah, it did so while pulling in nearly $171 million on a modest $20 million budget. 
Directed by Greg Mottola (Adventureland) and scripted by Seth Rogen with his longtime creative partner Evan Goldberg, Superbad follows a day in the life of high school outsiders Evan (Michael Cera) and Seth (Jonah Hill) as they, with help from their pal Fogell (Christopher Mintz-Plasse), try to stake their claim to cooldom and impress their would-be girlfriends Becca (Martha MacIsaac) and Jules (Emma Stone) by becoming the life of the end-of-year party. As they so rarely do in such films, things do not go according to plan, with Even, Seth, and Fogell embarking on a night none of them will forget — even if some parts might best be forgotten.
So successful was Superbad when it was released, and so revered has it become in the years since, talk of a sequel has always been in the air. That sequel has never materialized. It likely never will, but a recent radio interview with 98.1 WOGL found Superbad breakout Mintz-Plasse teasing the only way it ever would. "Sometimes if you make a sequel to things, it can kind of damper the first one. If there was a way to do it, [a female version] would be the way, for sure," he said.
The female version of Superbad has actually already happened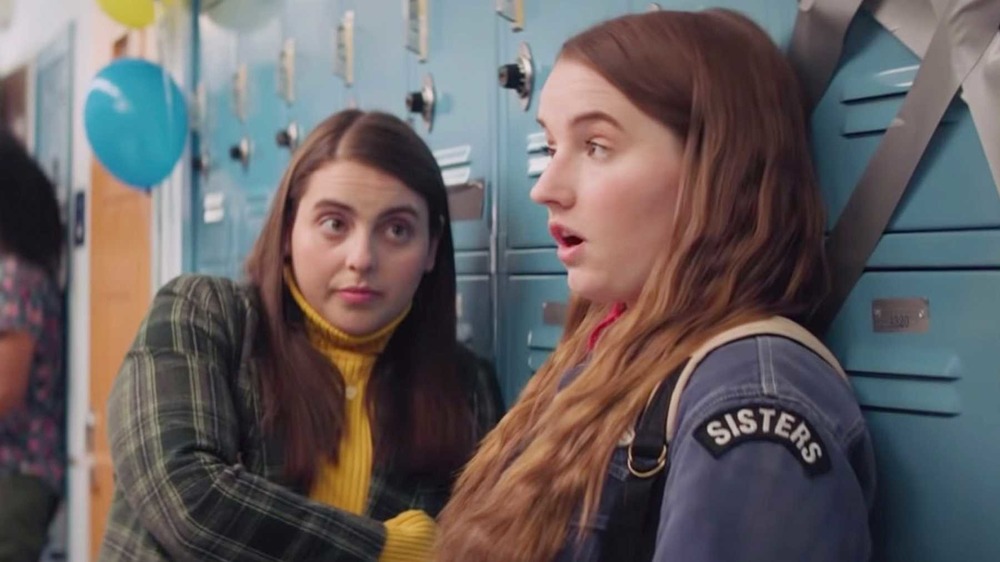 Annapurna Pictures
Thankfully, Christopher Mintz-Plasse prefaced that statement by confirming nobody involved with Superbad actually wants to make a sequel. "I've heard from some of the people who made the first one, and I don't think they want to touch it. I think they kind of like where it's sitting," he noted. It's hard to argue that logic as 1.) Superbad's comedic legacy is beyond reproach for fans, and 2.) over a decade has passed since it hit theaters, and as dicey as sequels can generally be, those that arrive so long after the original are typically doomed to fail. 
In any case, the Superbad team would look particularly foolish coming back with a female-centric take on the story today because Olivia Wilde beat them to the punch with 2019's immaculate coming-of-age dramedy Booksmart. And in a particularly brilliant twist of fate, that film actually starred the younger sister of Superbad breakout Jonah Hill. Yep, Booksmart breakout Beanie Feldstein is the kid sister of Jonah Hill, and it's clear by her crackerjack comedic work in the film that the funny gene runs deep in the Feldstein clan.
As for Booksmart, it more or less followed the Superbad template, tracking a pair high school besties and avowed outsiders (Feldstein and co-star Kaitlyn Devers) as they make a desperate attempt to party down with their classmates before cruising off to college. The requisite insanity quickly ensues, only Booksmart takes a slightly more personal approach, building an emotional depth into its characters and story that Superbad (with its copious d**k jokes and shamelessly juvenile hijinks) never fully reaches.
Understand, we're not here to say one film is better than the other, because both Superbad and Booksmart are brilliant in their own right. And for the record, they'd also make for one hell of a fun double feature.