Eric André Discusses The Prank That Almost Got Him Killed - Exclusive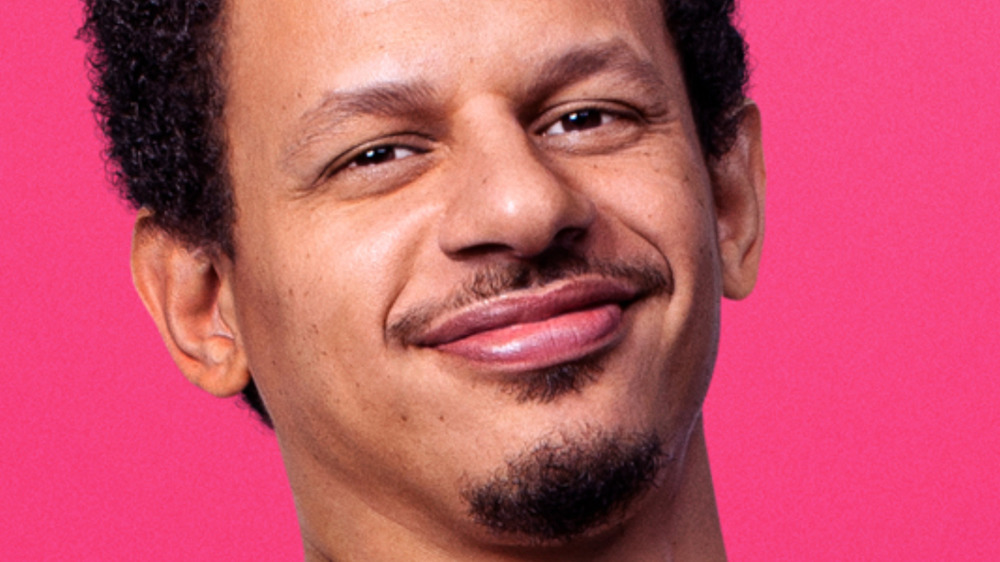 Netflix
Eric André's new movie Bad Trip sees him pull off some astonishing and often dangerous pranks. In the Netflix Original film, André plays Chris Carey, a car wash worker who partners up with his best friend Bud Malone, played by Lil Rel Howery, to embark on road trip from small-town Florida to New York City. Chris and Bud are headed for the Big Apple with one goal in mind: get Chris to meet with Maria Li (Michaela Conlin), his high school crush, and tell her that he loves her. That's nerve-wracking enough, but the task is further complicated by the fact that Chris and Bud are road-tripping in the bubblegum-pink car they stole from Bud's sister Trina (Tiffany Haddish), a criminal on house arrest who's now in hot pursuit of her brother and his dead-beat friend.
As part of Looper's exclusive coverage of Bad Trip, which hits Netflix on March 26, we spoke with the man himself to gain insight on how he executed his Bad Trip pranking plans — and how close to death he came on a few occasions. 
When asked how he gets locations on board with pranks, André rubbed his fingers together and said, "Money talks, my man." He went on to clarify, "Nothing's ever easy, but [securing] the locations is just talking to the owner of the location, telling him, 'Hey, you want to do a hidden-camera prank? You want to prank some of your employees? You want to prank some of your customers? You want to be in this cool movie?' And then you just give them some money, and they're usually on board with it. They're pumped to shut the store down for the day and make some money and have a cool camera crew filming a prank thing in their place."
According to André, getting the cooperation of the owners of places where he wants to carry out pranks isn't the toughest part of the process. "It's not easy, but there are much more challenges," he teased. This raised an important question: What is the most challenging part of filming pranks? André's response: "Not getting murdered." 
You may think that's just André being André — stretching the truth for comedic effect — but he's being completely serious.
The moment that could've ended in murder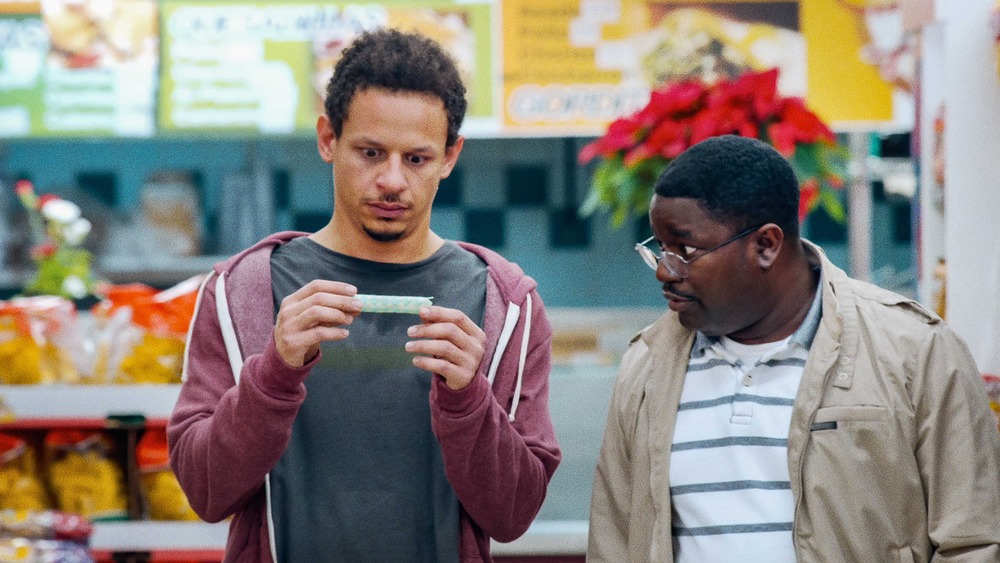 Netflix
As it turns out, one Bad Trip prank nearly sent both André and Lil Rel Howery to the grave. We're going to let André tell his own story here: "[We] almost got murdered, yeah. Almost got murdered. I had my penis stuck in a Chinese finger trap with my co-star Lil Rel Howery, and we went into a barber shop. And we asked the gentlemen who was cutting another gentleman's hair, 'May we borrow your scissors, sir? Our penises are stuck in a Chinese finger trap.' He didn't think that was funny, so he tried to kill us."
This scene appears in the final cut — no pun intended — of Bad Trip, but it's viewed entirely from outside of the barbershop. If that knife was anywhere near as sharp in real life as it looked on film, André almost certainly counts himself lucky — especially given that he and Howery had to run down the street sideways to get away from their pursuer. 
You can watch this scene, along with several other sequences that wound up being near-death experiences, when Bad Trip debuts on Netflix on Friday, March 26.