The Action Comedy Hidden Gem Series You Can Stream On Amazon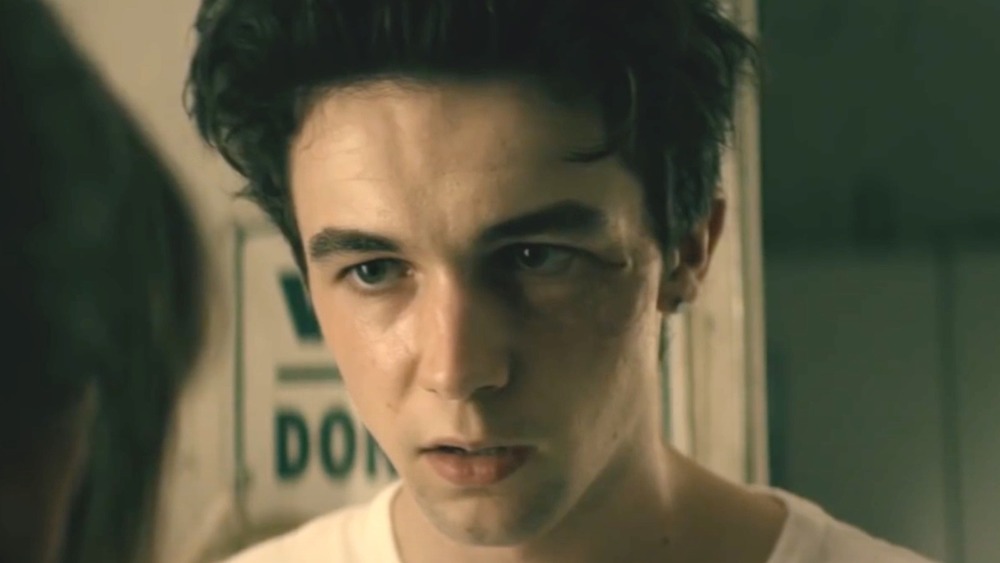 Youtube Premium
With streaming content coming out seemingly endlessly, it's pretty easy for viewers to miss something totally worth watching. A recent hidden gem that may have flown under the radar is Wayne, a teen action comedy available to watch on Amazon. Wayne, which was initially released on Youtube Premium, follows the misadventures of the title character (played by Mark McKenna): a troubled, 15-year-old, who has quite the tough guy reputation in his hometown. It soon becomes clear that his acting out is due to a struggling home life in Brockton, Massachusetts. 
Wayne decides to seek out his dad's old car, a 1979 Pontiac Trans Am, that was stolen just before his father died. He gets help from one of his classmates, Delilah (Ciara Bravo), on whom he also has a crush. The series was created by Shawn Simmons — whose writing credits include for the School of Rock TV show — and was produced by Deadpool writing team Rhett Reese and Paul Wernick.
Wayne is a thoughtful compelling dark comedy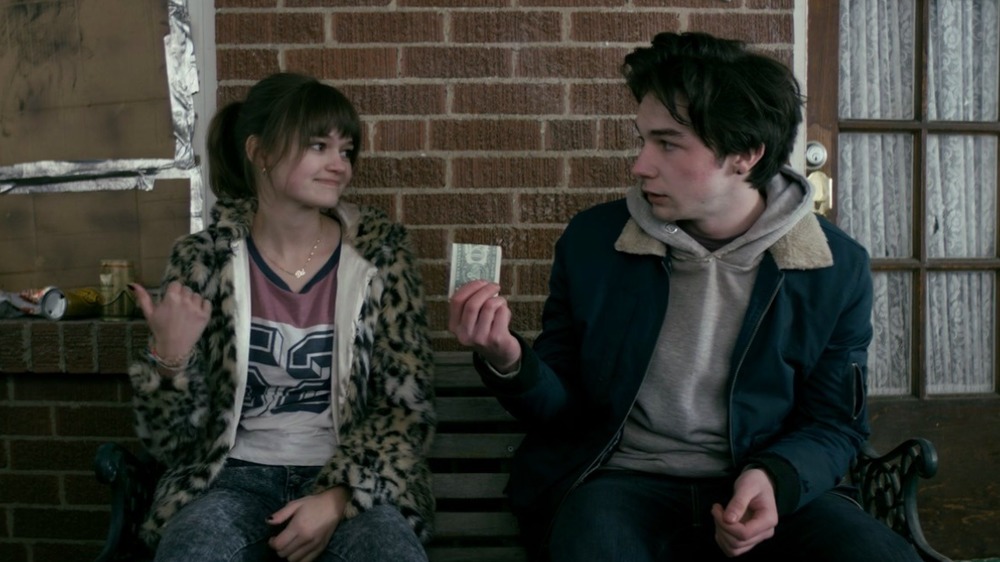 Youtube Premium
Despite not gaining a ton of viewership traction, the consensus among critics is overwhelmingly positive — Wayne even has a 100% critics score on Rotten Tomatoes. Nerdist's reviewer summed it up well: "The writers of Deadpool produced one of the best TV shows of the decade and you've probably never seen it." Much of the praise goes to Simmons for the writing — specifically, the interweaving of different genres and tones, as well as the overarching themes presented. IndieWire's reviewer called it "thoughtful, engrossing and altogether joyful," while Decider said, "Wayne is hilarious and heartfelt, and has a golden opportunity to say something meaningful about abuse, poverty and love."
Further, the LA Times brought attention to the way that Wayne pushes boundaries to the point that it may not connect with every viewer, but is clearly not holding back. "Tender and violent, profane and thoughtful, simple and complicated, obvious and subtle, sweet and upsetting, an intermittently bloody hymn to goodness and innocence, and delicately acted even as it runs to extremes," the review reads in part. With captivating characters and a strong plot, it seems as though Wayne is a perfect dark comedy show to check out next.