The Forgotten Timothée Chalamet Dramedy You Can Catch On Hulu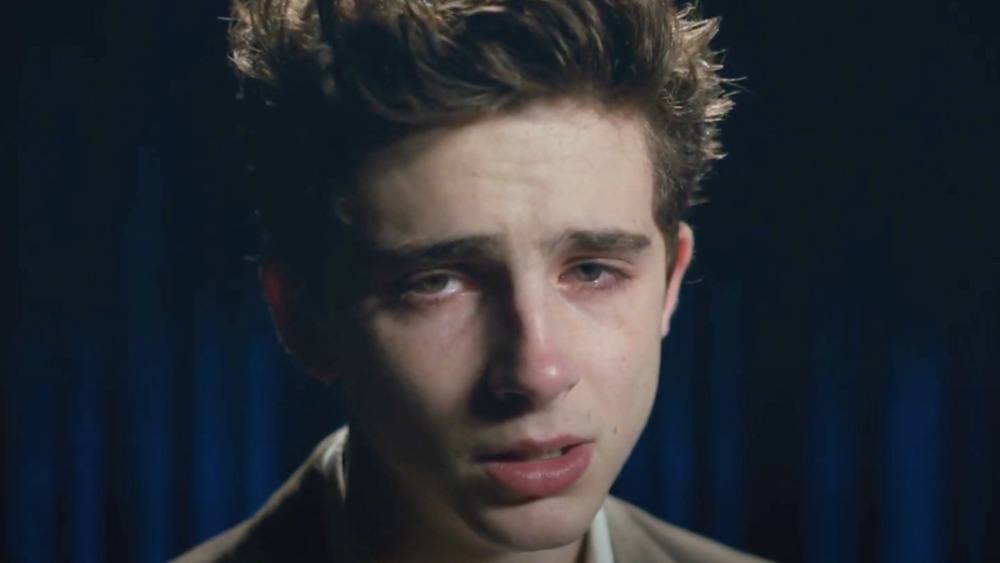 Beachside Films
After Timothée Chalamet's stunning performance in the 2017 drama Call Me by Your Name launched him into worldwide fame, he's since stayed busy and has starred in several big projects. With a diverse resume that includes titles like Lady Bird (Kyle Scheible), Beautiful Boy (Nic Sheff), Little Women (Laurie), and the upcoming Dune (Paul Atreides) remake, it's no wonder that Chalamet has become one of Hollywood's biggest stars in such a short amount of time.
But before he landed his breakout role as Elio, Chalamet starred in a smaller but equally moving film alongside American Horror Story star Lily Rabe. The indie film in question is 2016's Miss Stevens, which centers on a young teacher who chaperones students to a theater competition. Fans of Chalamet who haven't yet seen Miss Stevens now have a chance to see the beloved actor before he made it big, as the touching film is now being hosted on a popular streaming service for all to enjoy.
Miss Stevens tackles sensitive topics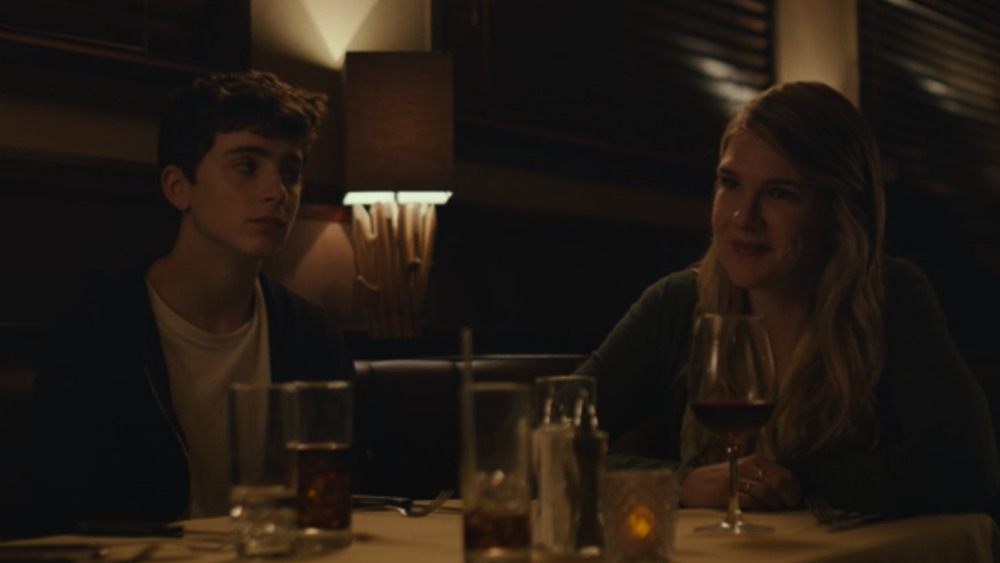 Beachside Films
One of the biggest conflicts in the underrated dramedy is the troubled character Billy (Chalamet) and his relationship with Miss Stevens (Rabe). While Billy deals with a crush on his teacher throughout the film, we see an internal struggle as Miss Stevens tries to figure out how best to deal with it. Refreshingly, their relationship never veers into illegal or morally questionable territory, as Miss Stevens refuses to encourage Billy's inappropriate feelings. 
The film's writer and director Julia Hart (Stargirl) spoke with Filmmaker Magazine about her adamance that nothing happen between Miss Stevens and Billy: "It's incredible how many audience members squirm and think the worst will happen because we've been trained as an audience to expect that a young man gets what he wants from an older woman. It was everything to me to have the woman be the powerful figure, that the older woman be the one to say "no". That for all of Miss Stevens' flaws she is not a male fantasy. At the end of the day, she is a real, authentic, good-hearted woman."
You can stream Miss Stevens now on Hulu.