The Saoirse Ronan Dramedy Hidden Gem You Can Stream On Netflix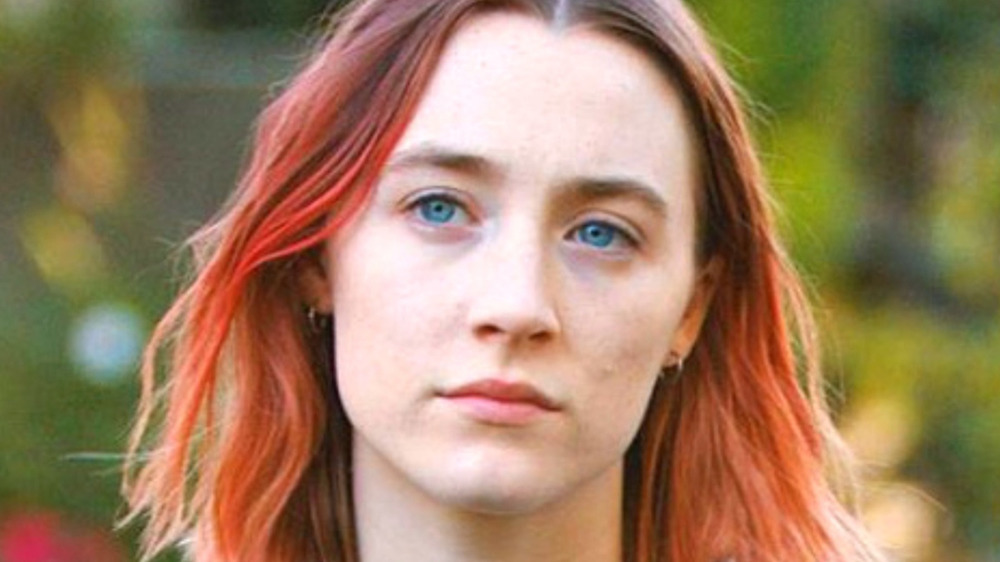 A24/Focus Features
Academy Award-winning actress Saoirse Ronan made her film debut in 2005, with a small part in the romantic comedy I Could Never Be Your Woman. Since then, she's gone on to have a lucrative career, and is known for her roles in movies like The Lovely Bones, Atonement, and, more recently, Greta Gerwig's adaptation of Little Women. One of the most successful films Ronan has been in is now on Netflix, so fans everywhere can rejoice and catch up with her repertoire (or re-watch her movies for the tenth time — whatever).
Critically acclaimed Lady Bird is a coming-of-age dramedy that was released in 2017, and it's both heartwarming and hilarious. It stars Ronan as the creative Christine "Lady Bird" McPherson, and follows her as she navigates her senior year at a Catholic high school while trying to create a more "respectable" self-image. The film also features acting powerhouses Laurie Metcalf, Timothée Chalamet, and Beanie Feldstein, and it will leave you with a powerful desire to call your mother.
Lady Bird is a new coming-of-age classic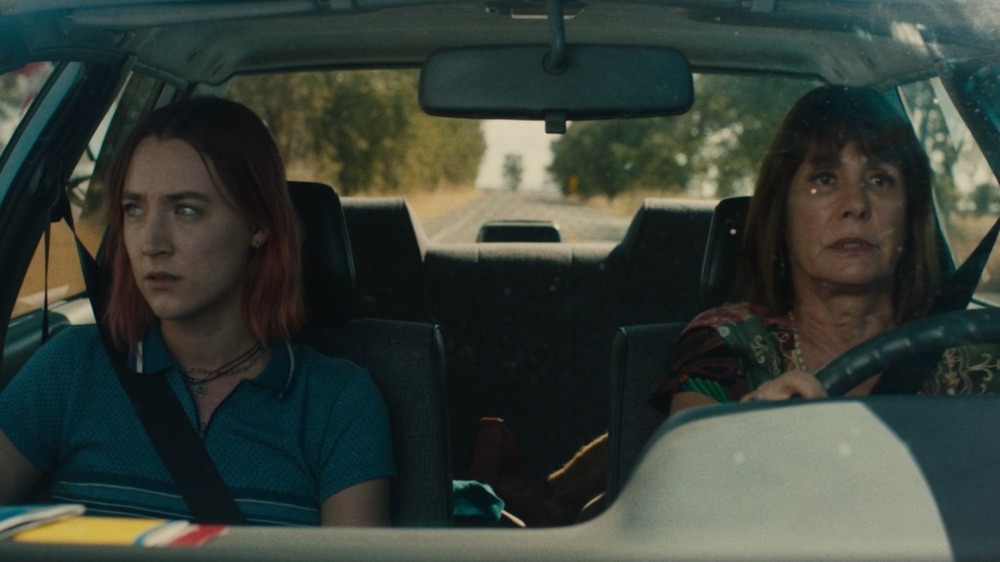 A24/Focus Features
While Lady Bird is centered on the titular character's last year of high school, it also focuses strongly on Lady Bird's relationship to her mother, Marion (played by Metcalf). Lady Bird's senior year is full of normal teenage things: a school musical, spats with friends, and romantic entanglements. Through it all, she has arguments and heart-to-hearts with her mother that realistically portray a loving but troubled relationship (including one conversation that ends with Lady Bird throwing herself out of a moving car, breaking her arm in the process).
Despite Lady Bird and Marion's disagreements, the two show love for one another in understated ways, and one could argue that the reason they often clash heads is because they're so similar. They're both opinionated, strong-willed women, and while they get into arguments over mundane things like feet-dragging, they continue to try to get along and earn each other's respect.
Lady Bird's coming-of-age dynamic has been compared to classics like Pretty in Pink, and it's sure to stay in the hearts of viewers for years to come.