The Teen Dramedy Series That Fans Can't Stop Watching On Netflix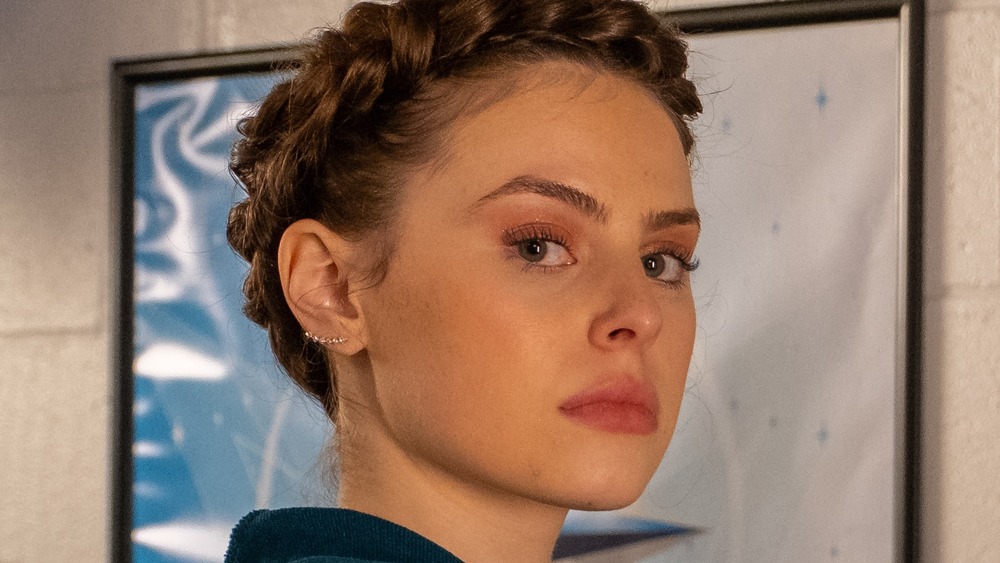 Matt Squire/Netflix
Netflix is back in the rink with more ice skating drama: The streamer dove into the pressures and dangers of injury and mental health with 2020's Spinning Out but is taking a lighter approach with the new teen family drama Zero Chill.
Cue the Netflix and (zero) chill jokes. The title has certainly provided plenty of pun fodder for Twitter, but beyond that, it's the MacBentley family and the beautiful figure skating that's drawing audiences in. At the center are the ice skating twins Kayla (Grace Beedie) and Mac (Dakota Taylor), but tensions rise as the family focuses on Mac's hockey career, while dismissing Kayla's figure skating as a hobby. When they move with their parents Jenny (Kinky Boots' Sarah-Jane Potts) and Luke (Doug Rao) from Canada to the UK for Mac's hockey playing dreams, Kayla is angry that her whole life is upended, and she's forced to adapt. She has to cope with losing her skating partner but is ultimately an optimist.
The 10-episode series has skated into the number-nine spot of TV shows today after releasing earlier this week.
Friendship, romance, and beautiful skating make Zero Chill a fun watch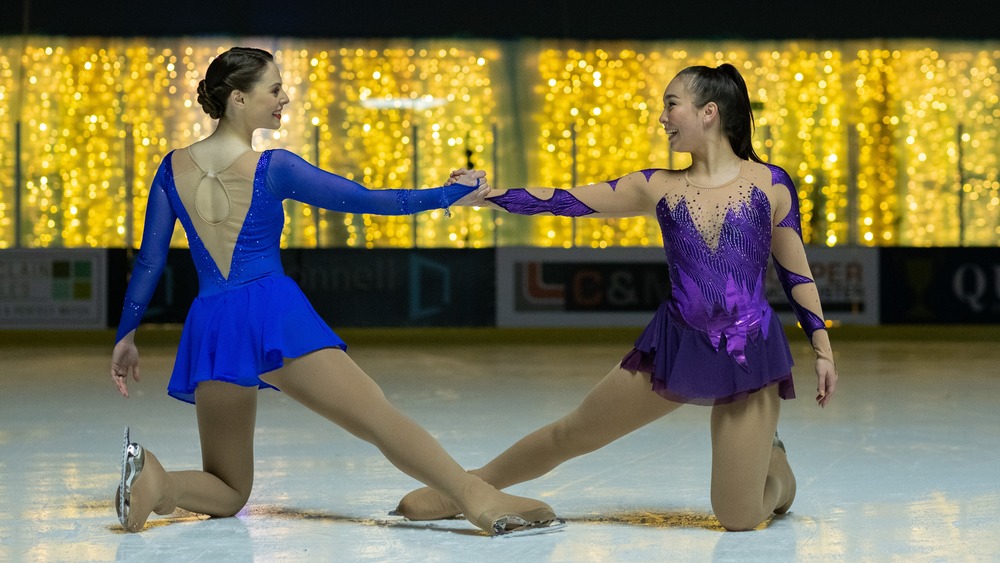 Matt Squire/Netflix
Zero Chill may be intimidating in name, but it's a light drama full of friendship and sibling love as opposed to nasty figure skating feuds. There are the usual miscommunications and a secret or two, but in the end, it's easy watching that'll leave audiences feeling good. Of course, with any teen drama, there's romance. Mac and Sky are certifiably adorable. Plus, Zero Chill has that satisfying skates-on-ice sound in spades.
Oh, and the actors can actually skate. According to interviews with BT, most of them were skaters beforehand and then went through an additional boot camp program to amp up their skills. It clearly shows, as user @ayuroux wrote on Twitter about actress Ayumi Roux (Skam France): "Ayumi skating on ice is the most beautiful thing I have ever seen in my life."
Fans have taken to social media to share their love for Zero Chill: Twitter user @IsiiiFCB said, "Just watched the entire season of Zero Chill on Netflix and I absolutely loved it." Meanwhile, user @shayne_davis21 liked it more than Spinning Out, writing that the acting and plot twists are amazing. They're excited for a potential season 2.