The Ending Of Zero Chill Explained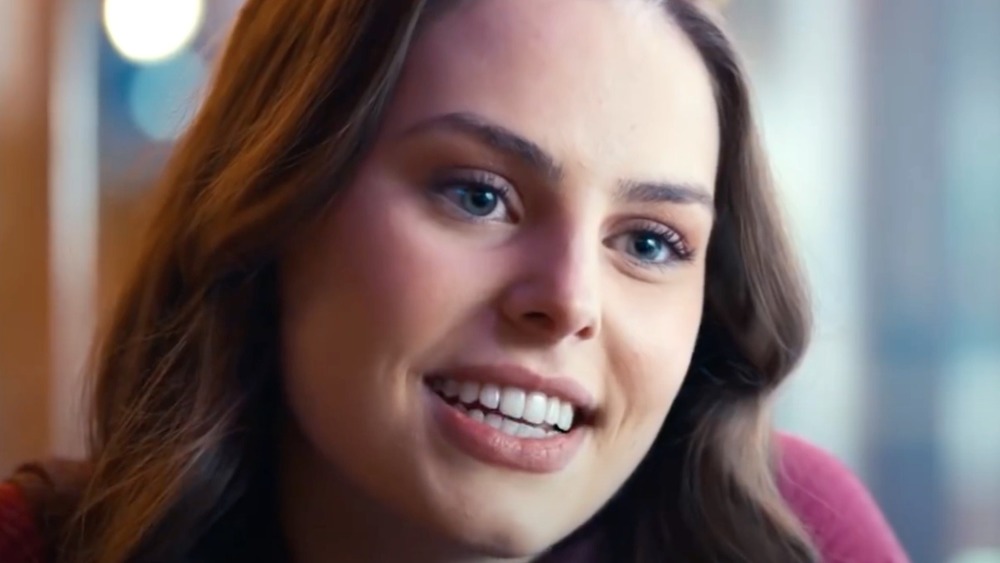 Netflix
On March 15, 2021, Netflix premiered a new teen drama called Zero Chill. Centered around ice skating and hockey, Zero Chill stars Grace Beedie and Dakota Taylor as teenage twins Kayla and Eugene "Mac" Macbentley. Both siblings are extremely skilled on the ice, with Kayla devoted to figure skating while Mac plays hockey. Unfortunately, Kayla's whole world is upended when Mac receives an invitation to come study and play hockey at the prestigious Hammarström Academy in England, and their parents decide to move the family there. Along with feelings of resentment due to Mac's future being prioritized over hers, Kayla also loses her figure skating partner, leaving her future up in the air.
Throughout the first season of Netflix's young adult series Zero Chill, the twins and their family make new friends — and enemies — in England as they adjust to life there. Mac must figure out whether hockey is what he really wants to do and if it's worth all the sacrifice. At the same time, Kayla pushes forward with figure skating, slowly discovering what she values most in life. Zero Chill's first season has ten episodes, each around 30 minutes long, and the rest of the cast is filled out by Jeremias Amoore, Jade Ma, Anastázie Chocholatá, Sarah-Jane Potts, and more.
So what happens at the end of Zero Chill season 1? Check out everything you need to know about the ending of Netflix's new drama series. Spoilers ahead for season 1 of Zero Chill on Netflix.
Mac Macbentley and the Hammarström hockey team win the big game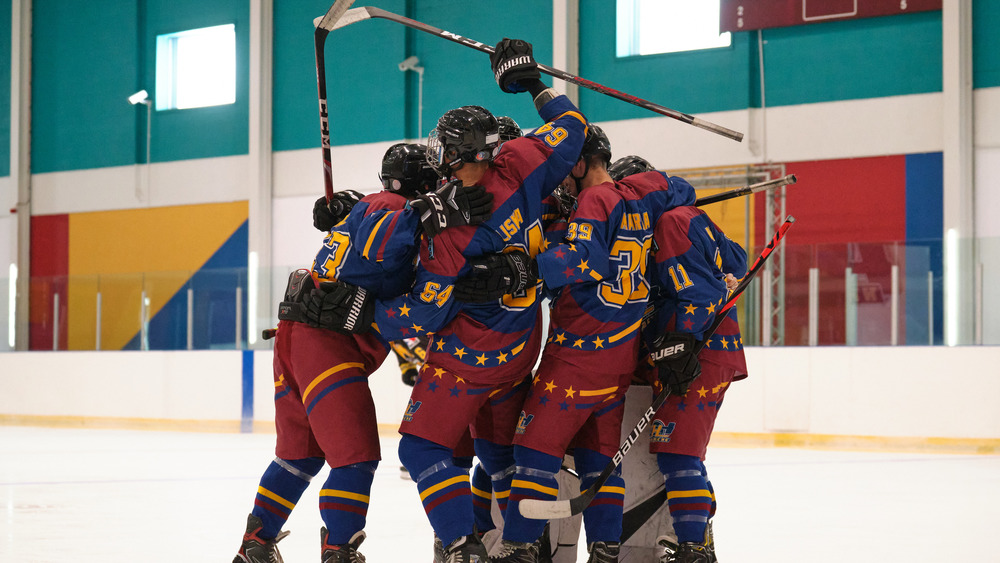 Netflix
All through season 1 of Zero Chill, Mac faces many obstacles as he trains and plays with the Hammarström Academy hockey team. Head coach Anton Hammarström (Oscar Skagerberg) pushes Mac hard, believing he has a lot of potential and can go far. Mac's success on the ice goes up and down throughout the ten episodes, and his issues with Kayla, his romantic interest Sky (Ma), and everyone else around him greatly affect his performance in hockey.
In episode 10, "Blade Star," everything comes to a head in the big game. In the previous episode, Mac gets a huge offer to play for a hockey team in the Czech Republic. While this causes tension within his family as they decide what to do, his deal is dependent on the Hammarström team winning this one hockey game. But it's not that simple. The father of Mac's teammate Bear (Amoore) is having trouble with gambling, and he bets a lot of money on the Hammarström Academy losing the game. Does Mac follow his dream and play to win? Or does he help his friend protect his father's gamble?
Although Mac initially tries to throw the game for Bear and his family, Bear decides that he doesn't want Mac to lose his chance to play for the hockey team in Prague. This encourages Mac to finally try and do well, and soon enough, the Hammarström Hammers are victorious.
The Macbentley family decides not to move to Prague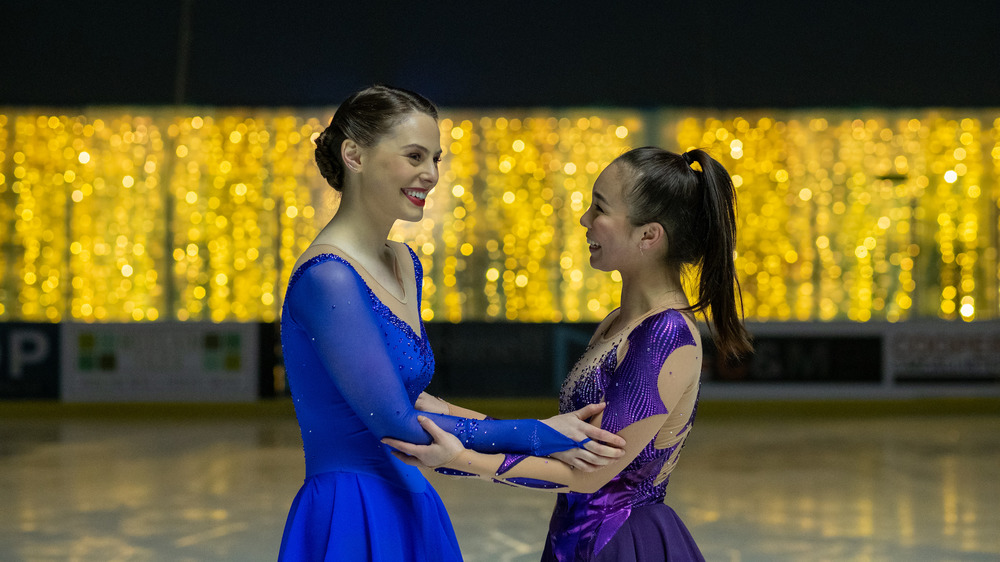 Netflix
As the coach from Prague promises, he keeps his offer on the table after the team wins. At first, Mac seems excited about this possible future, and his family agrees to split, with one parents staying in England with Kayla while the other goes to Prague with Mac. Despite that, Mac decides not to do it, lying and telling his family that he lost the offer. Mac finally realizes that his family is the most important part of his life, sacrificing this opportunity to keep them together and help his twin Kayla.
As for Kayla, she spends the second half of the season preparing for a singles skating competition, but it's just not the same as pairs skating. Kayla has anxiety over the performance and whether or not she even wants to skate anymore, until her best friend Sky comes to the rescue. After an earlier experience performing a pairs routine together, the two girls want to skate with each other again. Kayla doesn't care that female pairs aren't allowed in the competition, and the two young women perform together in place of her singles routine. Of course, the two are disqualified, but Kayla and Sky don't mind.
At the end of the final episode, it appears that Kayla and Sky intend to fight for a chance to skate together in pairs competitions going forward.
What comes next for Zero Chill?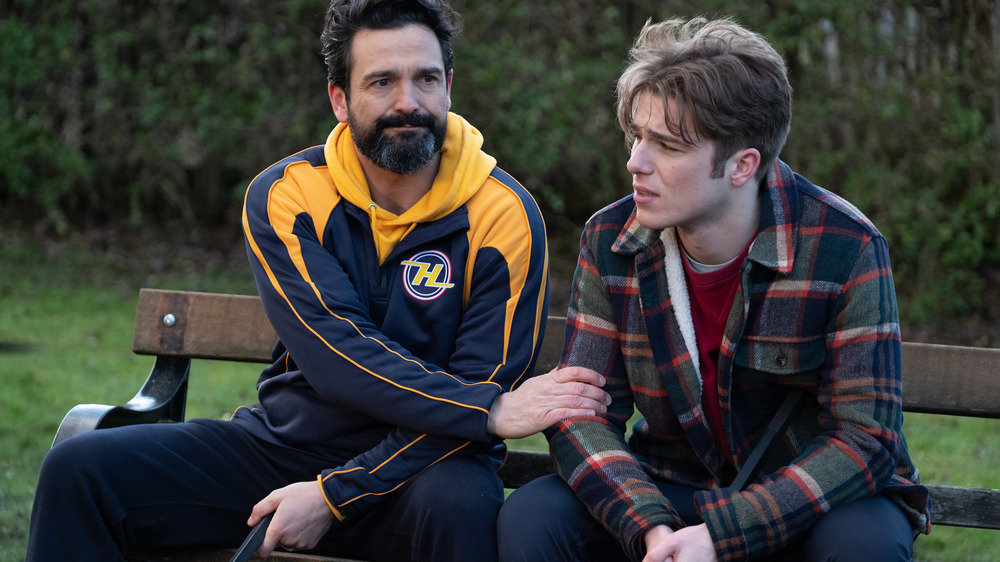 Netflix
Zero Chill leaves the story open for the possibility of a second season. While the final episode has a happy ending of sorts, each character's storyline has potential for more. For Kayla, she is finally settling in, forming a strong bond with Sky as they hope to skate together in the future. Mac might not take the deal in Prague, but he is now committed to both his family and Hammarström, and he clearly has the skill to take the team far.
Considering that the series just premiered on the streaming platform, it might be a while before fans hear word on a second season — or not. Netflix has been known to renew or cancel their shows at a moment's notice, so keep a lookout for an announcement coming up. As of right now, there is no rating yet on Rotten Tomatoes, and very few reviews have come out. Looking at the few reviews so far, the response is mixed. The British publication The Star highlighted the release of Zero Chill, which was filmed in Sheffield, England, discussing two recent reviews. While one described the show as boring and predictable, the other praised the series for embracing it's straightforward, cheerfully simple story. 
Fans of Zero Chill will have to wait and see how well it does on Netflix going forward, but keep your fingers crossed that a season 2 renewal is on the horizon.