Why Jenny Macbentley From Zero Chill Looks So Familiar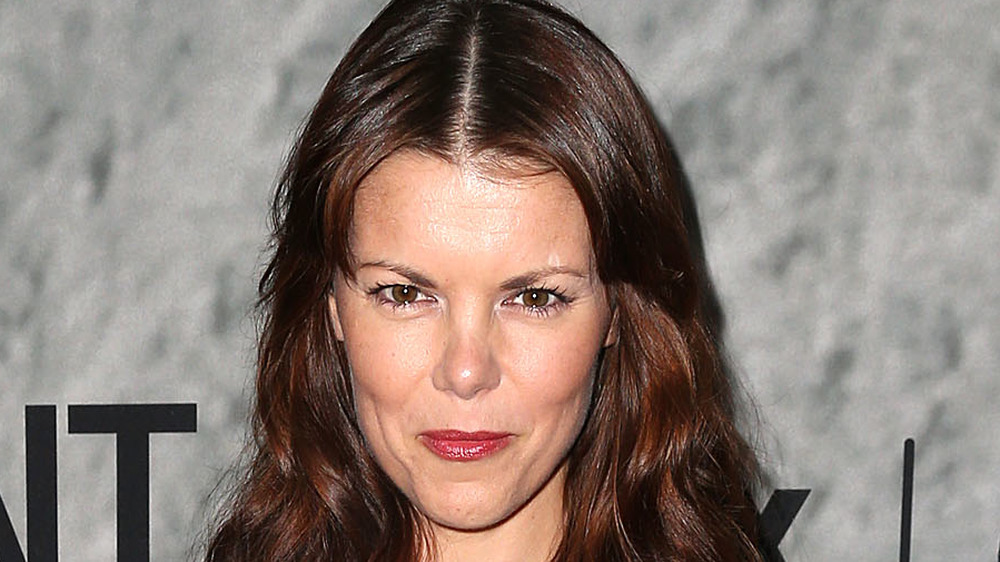 Frederick M. Brown/Getty Images
Netflix is getting a new teen drama on March 15 with Zero Chill. The show follows two twin siblings, Kayla and Eugene "Mac" Macbentley (Grace Beedie and Dakota Taylor, respectively), who are both involved in ice sports: Kayla is a figure skater, while Mac is an ice hockey player. When Mac gets into a prestigious hockey academy in Sheffield, England, Kayla is forced to uproot her life to move with her family from their Canada home to the U.K.
Some of the other cast members include Jade Ma as Sky Tyler, a fellow figure skater who befriends both siblings in their new home, as well as Oscar Skagerberg as the hockey coach Anton Hammarström.
Kayla's and Mac's parents, Luke and Jenny Macbentley, are played by Doug Rao and Sarah-Jane Potts — the latter of whom may seem kind of familiar to Zero Chill viewers. Potts has been working as an actor since the late 1980s; here is a breakdown of her most notable roles.
Potts has had arcs in romantic TV dramas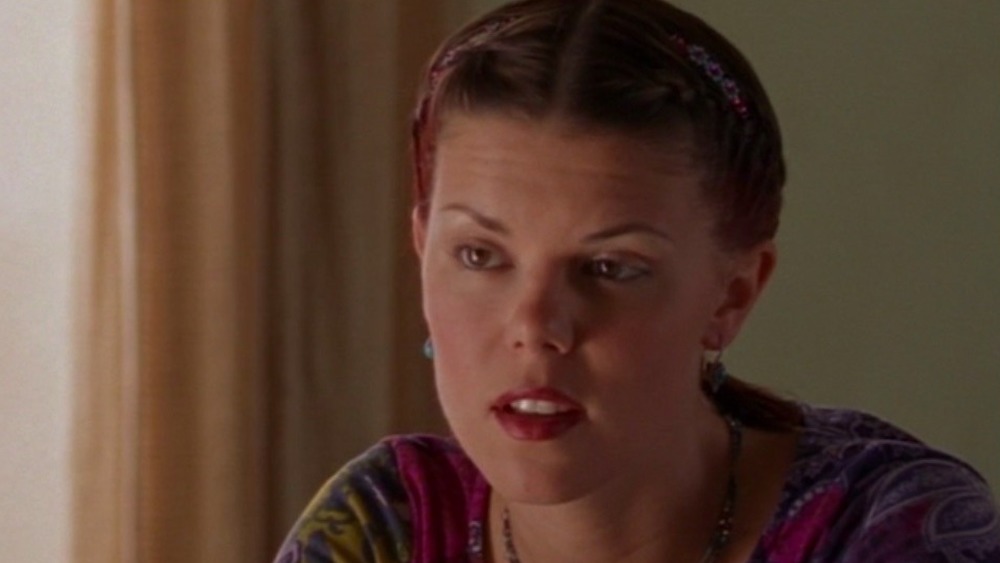 The WB
From 2000 to 2001, Sarah-Jane Potts had a 14-episode arc on the Keri Russell-starring drama, Felicity. The series followed its title character, Felicity (Russell), who, after graduating from high school, decides to change her college plans in order to follow her crush, Ben (Scott Speedman) to his post-high school plans in New York City. Potts played Molly, who came into the show in season 3.
In 2006, she then had a ten-episode arc on the British television series, Sugar Rush. This series centers on a 15-year-old lesbian, Kim Daniels (Olivia Hallinan), who, after moving from London to Brighton, develops a crush on a straight girl, Maria "Sugar" Sweet (Lenora Crichlow). Potts came into the show's orbit in season 2 as Saint, who becomes Kim's girlfriend.
Beginning in 2009, Potts had a recurring arc on Waterloo Road, a long-running BBC series. The show's title is the name of the high school where the action takes place; the series follows the everyday lives of the students and teachers. Potts played Jo Lipsett, a new Modern Languages teacher who comes in during the fifth season.
Sarah-Jane Potts' TV roles stick to drama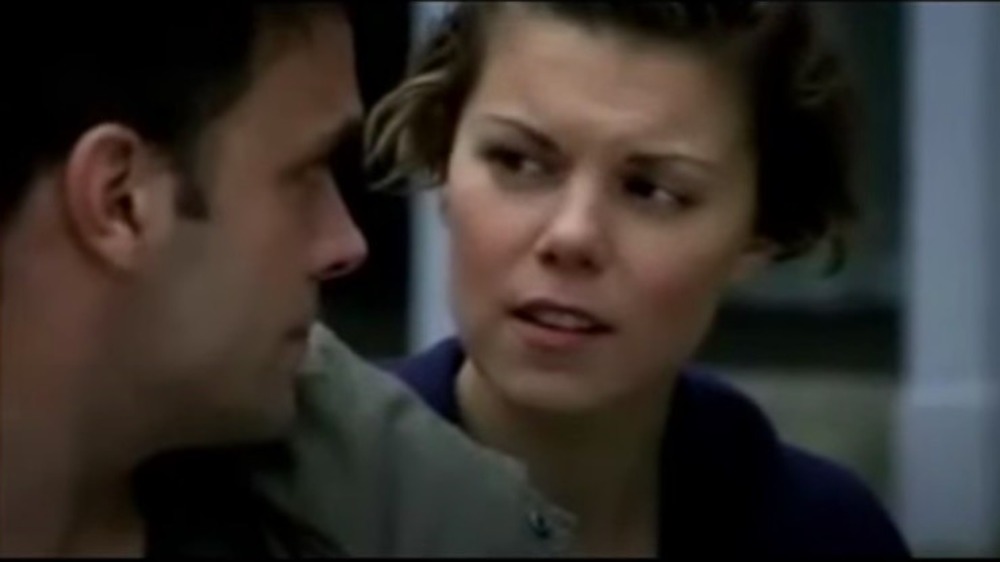 BBC
Beyond romantic dramas, Sarah-Jane Potts has also taken on roles of crime and medical dramas. One of her earliest notable roles was her short arc as Harriet Potter on The Broker's Man, a series about an ex-cop who uses his skills from his old job to work for insurance companies.
A British medical drama called Casualty ran from 1986 to 2011 — and aired nearly 2,000 episodes — and it was so popular that a spinoff show, called Holby City, was started in 1999 and is still on TV. Both shows take place at the fictional Holby City General Hospital, but focus on different departments of the hospital. Potts has been on both dramas — although she played a different character on each, despite the two shows taking place in the same universe. On Casualty, she played a character called Ellie and appeared in ten total episodes. On Holby City, she played Eddi McKee for a much more substantial 58-episode arc.
Potts has tackled the miniseries format as well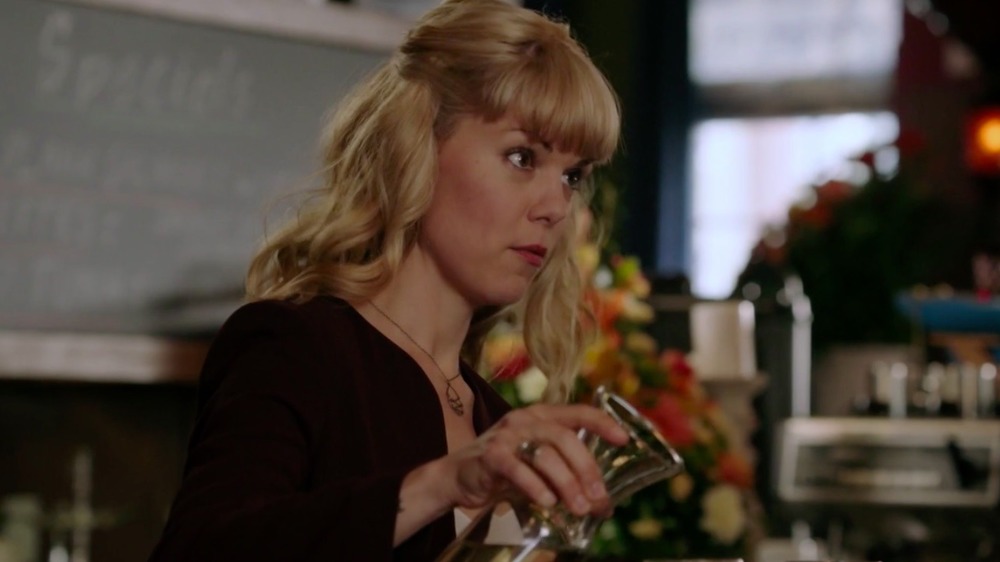 Fox
Along with her other, extensive TV work, Sarah-Jane Potts has taken on two miniseries so far in her career. The first was The Locksmith during her earlier career days, in 1997. The six-part series follows a locksmith, Roland Pierce (Warren Clarke), who takes matters into his own hands about an investigation involving his wife, Carla (Sheila Kelley). After she's attacked by a burglar, the police charge a junkie. However, Roland is unconvinced the junkie is the person who actually committed the crime, so he begins his own investigation. Potts played Alice Pierce.
Then, many years later in 2014, she acted in Gracepoint. The ten-part series centers on the investigation into the murder of a young boy in a California seaside town. It's a remake of the British show, Broadchurch, and stars the lead actor of that predecessor, David Tennant, who acts alongside Anna Gunn (aka Skyler on Breaking Bad). Potts played Gemma Fisher, the owner of a local inn.
Sarah-Jane Potts has shown up in various film roles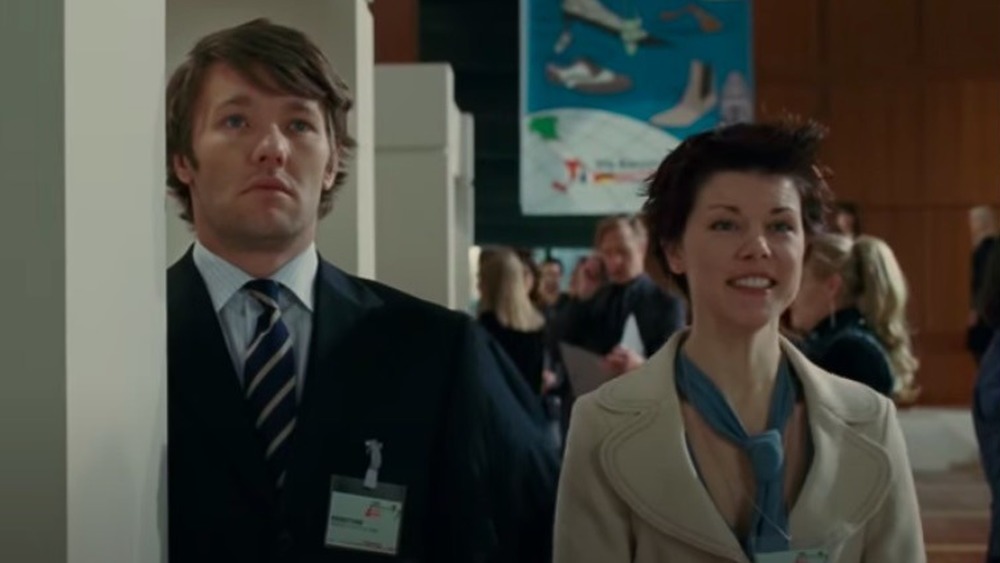 Buena Vista Pictures
The film role of Sarah-Jane Potts' that is likely the most notable would be her part in Kinky Boots. The 2005 film — which may be more known as the stage musical that was based on this film — follows a struggling shoe factory owner named Charlie (Joel Edgerton), who, in an effort to save his business, begins working with a drag queen named Lola (Chiwetel Ejiofor). Potts played one of Charlie's employees, Lauren. Kinky Boots is based on a true story.
And in 2015, Potts had a lead film role with The Chameleon. The crime thriller film follows a serial killer (Joseph Millson) who has notable interactions with three different women, all the while becoming more and more deranged. Potts plays one of these three women, Sara.
Some of her other, less notable film appearances include My Son the Fanatic, Wonderland, and The Escort, among others.