What You Don't Know About Dave Turin From Gold Rush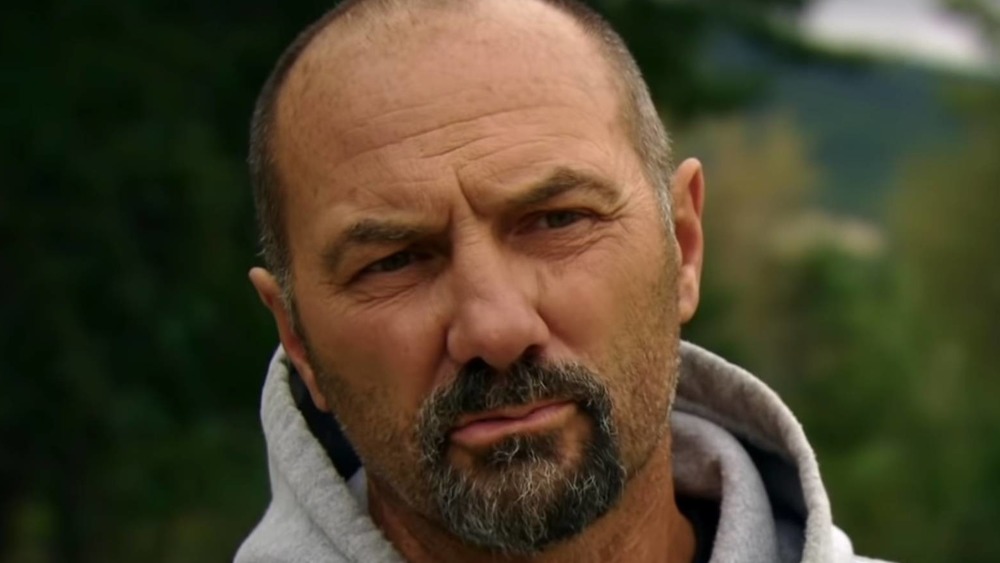 Discovery
Discovery's Gold Rush shows one thing has remained the same between now and the Old West days when prospectors would head out to the river with a pan. Namely, the adventurous spirit that you never fully know what you're going to find, but you're willing to take a gamble to try to come across riches beyond your wildest imagination. Few cast members of Gold Rush embodied this spirit quite as well as former cast member Dave Turin a.k.a. Dozer Dave.
While he could be seen periodically throughout season 1 of the reality series, he became a fully-fledged cast member in season 2, leading his own crew to dig for gold out in the wilderness. He left the show in season 7 after getting in a fight, but he didn't stay off people's screens for long. In 2019, he received his own spinoff series — Gold Rush: Dave Turin's Lost Mine — that follows him and his crew as they explore long-abandoned mines in the hope of finding just a little bit of gold hidden somewhere. Turin's calling the shots now, and there's no shortage of mines out there for the team to potentially explore, so his show could go on for some time to come.
Even though he's been on TV screens for a while now, it's not like he reveals every aspect of his life to the cameras. Here are some things even the most hardcore Gold Rush fans may not be aware of regarding the experienced miner.
Dave Turin married his high school sweetheart
Family is clearly very important to Dave Turin. He comes from a family of six with three brothers he grew up with, and when he was younger, it didn't take him long to find his one true love. He married his high school sweetheart, Shelly, and the couple have three children together (via Medium). As of this writing, they also have four grandchildren, who frequently pop up in Turin's Instagram feed where it looks like they enjoy going to theme parks and heading out to the local water spot for some fishing.
In addition to helping out with the business side of Turin's operations, his wife also works as a nurse. While Dave Turin makes a good amount of money with his mining business, he's admitted that it's tough spending so much time away from his loved ones. As he told Hollywood Soapbox back in 2016, the hardest part of his job is "being away from home and family." He goes on to mention, "All the easy gold on this planet has been discovered and recovered. The only profitable gold is in harsh, difficult places to live, so that's where we have to go. And it's hard on family life." By the looks of it on Instagram, he makes the most of his time at home when he's not on site.
Dave Turin has a net worth of $2 million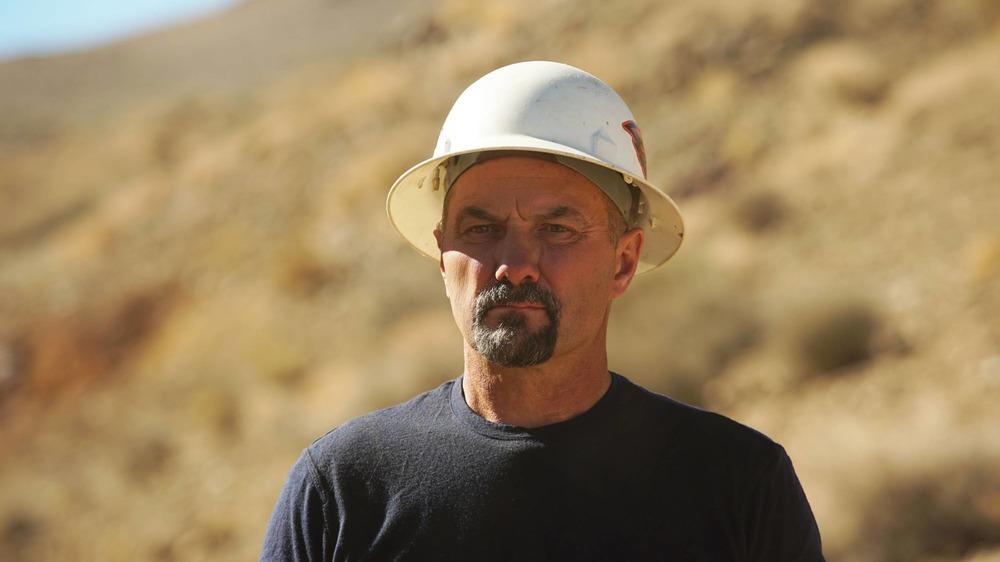 Discovery
As one might expect, when you're good at mining gold, it can be a very lucrative business. Recent estimates put the miner's current net worth at $2 million, which makes sense because there were some excursions where his team would uncover over 1,000 ounces of gold in a single season (via Celebrity Net Worth). While that's certainly a lot, he's still not the richest Gold Rush cast member out there. 
Tony Beets is widely considered to have amassed the greatest fortune during his time on the show with an estimated net worth of $15 million. Parker Schnabel may be young, but he already has a net worth in the range of $10 million. Still, we don't think Dave Turin is hurting too badly. With season 3 of Gold Rush: Dave Turin's Lost Mine, it doesn't seem like he's slowing down on either the mining or TV fronts. 
Dave Turin maintains a strong faith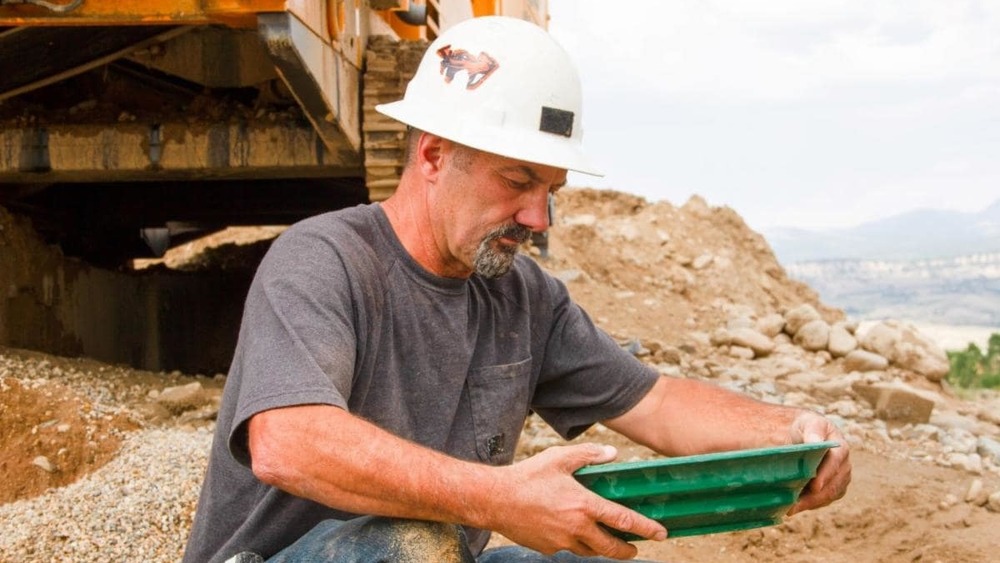 Discovery
Mining and family are incredibly important to Dave Turin, and through all that, he's also maintained a strong relationship to the Christian faith over the years. On the miner's official website, a significant portion of his biography is devoted to this fact, which states, "With a strong faith in God and a love for his family, Dave has a desire to encourage people to work hard, to resist giving up in the midst of adversity, to be bold in trying new things, and to cherish the love of God and family."
His commitment to religion also made its way into Gold Rush with him coming onboard a mining crew referred to as "316 Mining," after the scripture, John 3:16. Back in 2012 in an interview with The Mountain Times, Turin clarified his stance on where he stood with theology: "I'm not all that wrapped up in religion, but I have faith." Whether they go to church or not, we have a feeling every miner prays hoping to find some gold when out in the field. 
Dave Turin trusts the resilience of Ford trucks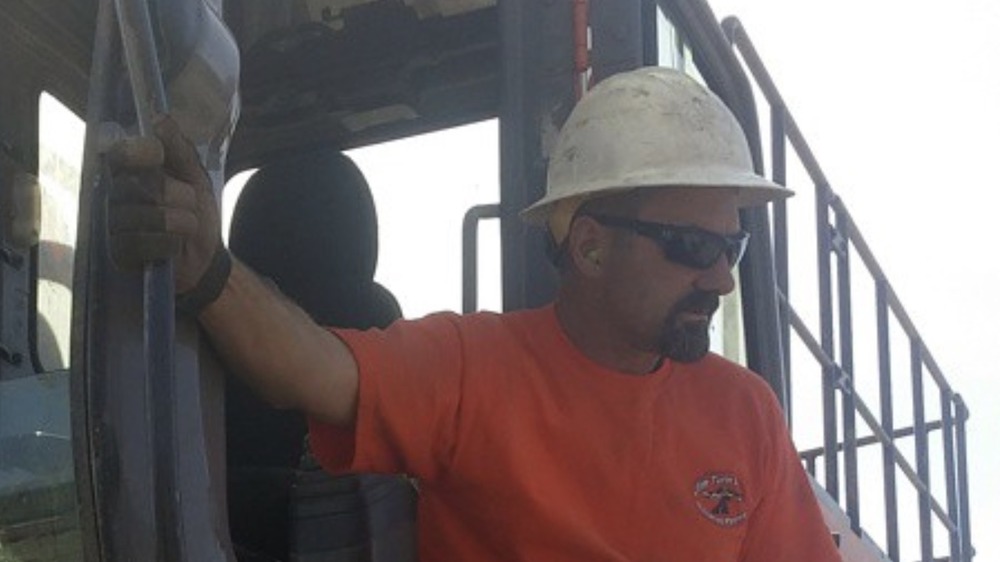 Discovery
You need a lot of heavy-duty gear when you're heading into unfamiliar territory, and back in 2019, Dave Turin sat down with MotorTrend to talk about the kind of vehicles he trusts to have out in the field with him. When it comes to something that's suitable for long treks down the highway in addition to off-roading, Turin seems to prefer a Ford F-350, which not only helps with towing but is also comfortable enough with a decent stereo system and leather seats for when he goes on road trips. 
Then when he needs something that functions as a vehicle and a tool all-in-one, he has a Ford F-550 that's gone through some customization to better suit his needs in mines. However, every addition he made to the truck was made with a practical purpose in mind, as he tells the outlet, "I wanted this thing to be completely functional. I didn't want something that's jacked up and you have to get a stepladder to get in it. So we made it fairly low."
If you want a similarly rough truck for your own line of work, then you're out of luck. It was custom-made just for Turin; Golden Customs debuted the one-of-a-kind working truck at the 2017 Specialty Equipment Market Association show, emphasizing how everything that went into it is completely custom. 
Dave Turin hires workers based on personality, not necessarily mining experience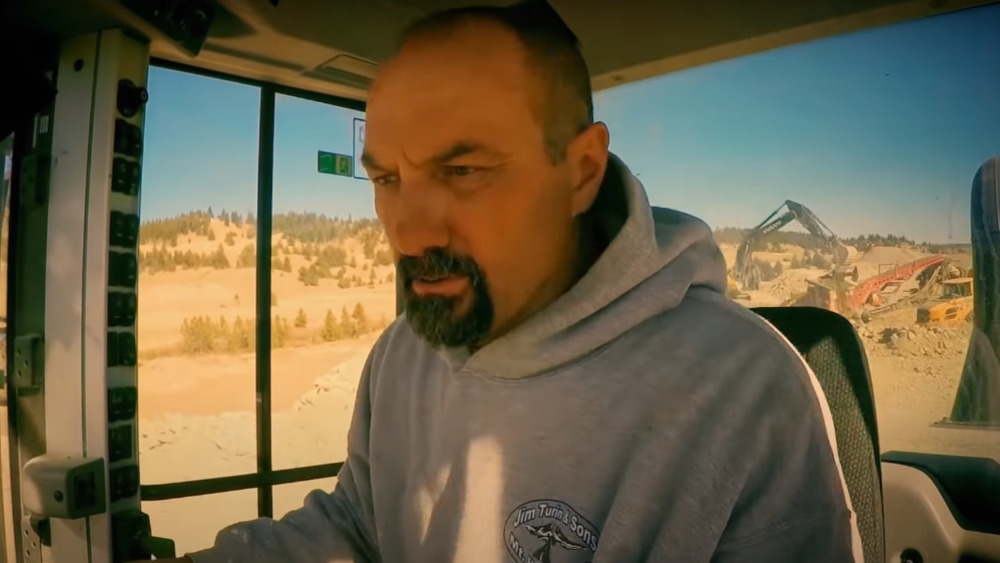 Discovery
When it comes to mining for gold, you would think whoever's in charge of the operation would want the most experienced guys imaginable. After all, plenty of jobs out there require a master's degree and five years of experience just to answer the phone. Taking control of heavy-duty machinery requires a ton of knowledge and know-how, but as Dave Turin went on to tell MotorTrend, he doesn't so much care about a person's resume as much as their vibes.
When discussing how he went about forming his team, he states, "Only one of them had experience mining, but they were good people and they were good to hang out with, and then I taught them how to mine and run equipment." As anyone who watches Gold Rush can tell you, these teams are out in the mines for weeks on end. You need to be able to get along with your crew lest a fight breaks out (as Turin knows all too well). He goes on to say, "They were my guys, they were my people, and I brought them along and taught them some of the things that I know."
Dave Turin keeps his personal life close to his chest, but with plenty more Dave Turin's Lost Mine on the horizon, fans should be able to learn plenty more about the miner as new episodes continue to air.