The Untold Truth Of Gold Rush's Tony Beets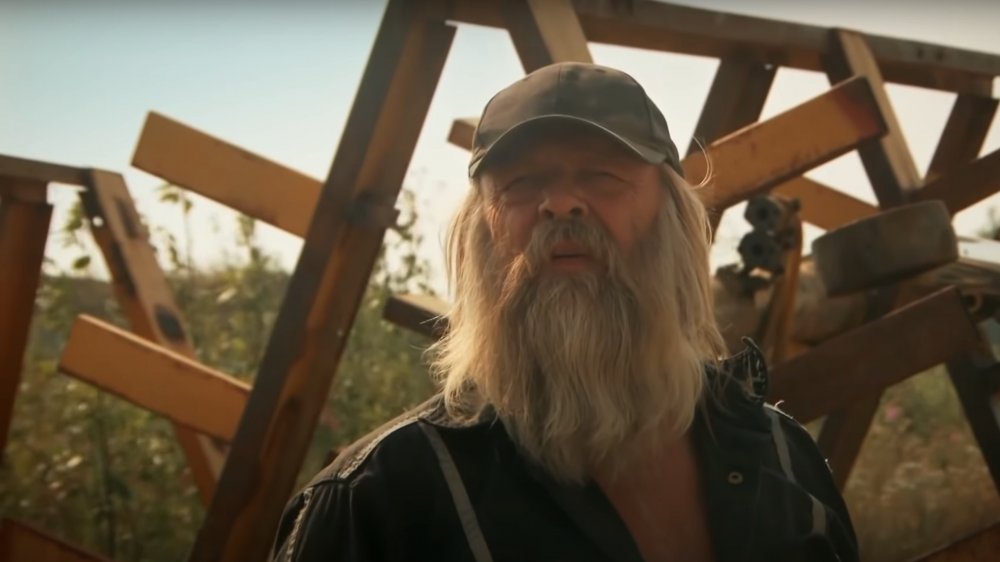 Discovery Channel
Gold Rush takes the drama and romanticism of the Klondike Gold Rush and brings it into 21st century Canada with a cast of colorful characters. The series draws viewers in with its dramatic depiction of gold-mining families who clash with each other while under pressure to make money off of their investments in land, machinery, and labor. One of the most entertaining cast members is Tony Beets, who can't seem to say a single sentence without being bleeped out.
Tony Beets first entered the Gold Rush scene when he advised Todd Hoffman on his secret to gold mining. He later acted as an abrasive mentor to the show's young mining star Parker Schnabel, who leases land from the older man. Beets is hard on him, and it fosters a rivalry between the two of them. But while Schnabel is known to have come from a gold mining family himself, you might be surprised about Tony Beets' origin story and his not-so-clean record.
From humble Dutch origins to Klondike legend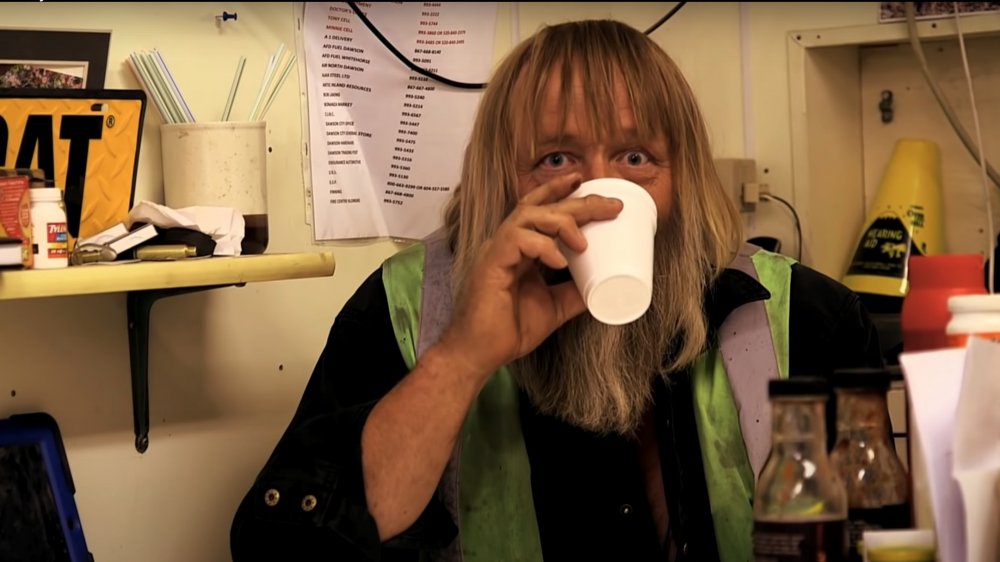 Discovery Channel
Before he was gruffly managing his million-dollar gold mining operation, Tony Beets lived on a farm in Holland. He was milking cows long before he was counting ounces of gold flakes. According to Discovery, he moved to Canada's Dawson City in 1984, where he got into the mining business.
Entrepreneur reports that when he first moved to Canada, Beets lived in Alberta and British Columbia until the promise of a thousand bucks a week drew him to the Yukon. While he manages his own company now and has reached legend status in the area, he didn't start at the top. He started off working as a machine operator and made his way up the ladder to manage the Paradise Hill claim, even leasing land to newcomers. He now deals in millions of dollars worth of gold regularly. But, as he told Entrepreneur, it isn't just the money that keeps Beets in the game.
Beets is a fan of the treasure hunter lifestyle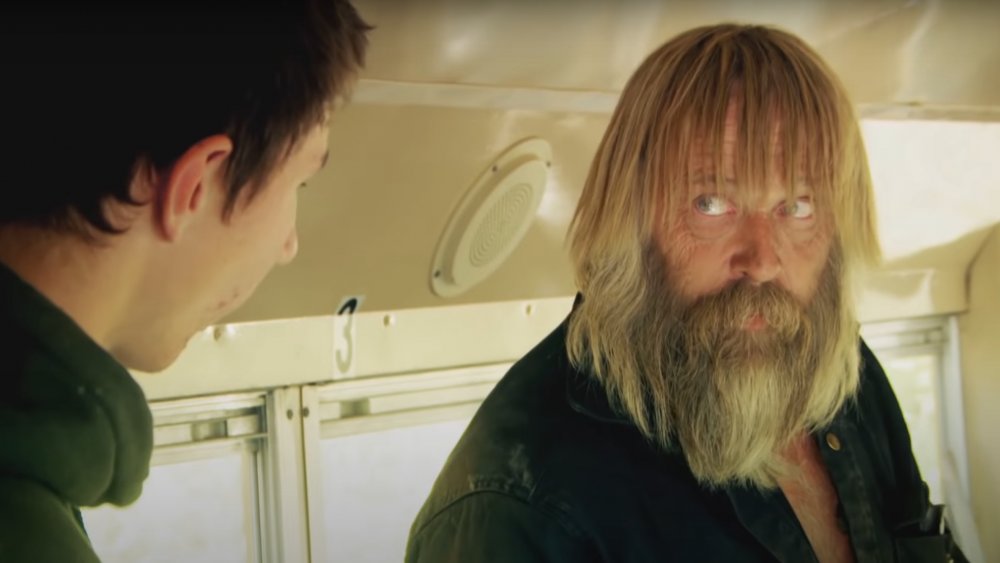 Discovery Channel
These days, Beets and his colleagues are modern day treasure hunters with million-dollar machinery. Since his first appearance on Gold Rush during season 2, he's had many ups and downs with his mining business, but through it all he keeps coming back each year. "I guess I really like the lifestyle. That attracted me to it most. You do whatever you want, yell at people whenever you feel like it. And then there's the hunt, the treasure. I like it," Beets told Entrepreneur. 
However, while living and working in a fairly remote location gives Beets the impression that he can do whatever he wants, broadcasting his business over television certainly takes away some of that freedom. Beets discovered this fact when a clip from the show earned his company $31,000 in fines. Mining already isn't great for the environment, but in one particular case, Beets' crew needlessly fanned the flames.
Beets has been charged for a stunt on Gold Rush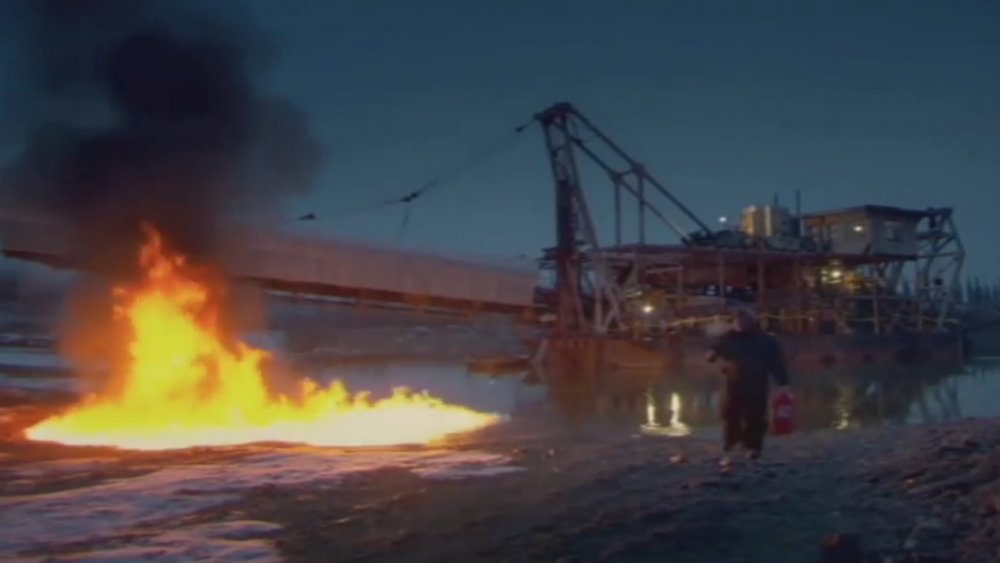 Discovery Channel
In 2014, Tony Beets and a couple of his crew members gave one of their gold dredge machines a "Viking baptism to change its luck" by pouring gasoline into the pond surrounding it and lighting the gas on fire. "Fingers crossed, better hope it works," Beets said as his crew lit the fire. It quickly became a wall of flame. "There you go," he said, excitedly. "I told you guys come hell or high water, didn't I?"
Well, according to CBC, someone saw this stunt on The Discovery Channel and reported the environmental violation to the Yukon's mining inspector. As Yukon News reports, Beets, his company Tamarack Inc., and the crew member involved were all charged and fined. They had violated the Yukon Waters Act by pouring a pollutant into managed waters.
Beets sort of admitted wrongdoing: "Since I am the man running the show, I guess I should have been a little bit more, and told him not to do it," Beets told CBC. "However I didn't do that, so here you are in court, so take the fine. Next time, don't go there. It's kind of a joke gone bad, right?" To possibly the richest miner on the show, $31,000 isn't much more than a slap on the wrist.
Tony Beets and his family had to quarantine before mining this year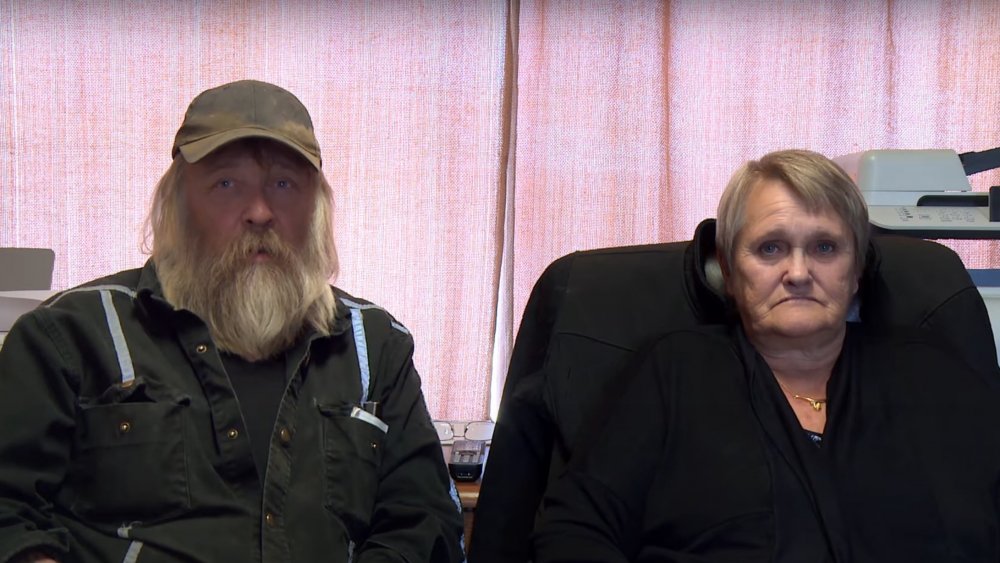 Discovery Channel
The coronavirus pandemic has interfered with just about everyone's way of life, including the miners of Gold Rush. The upcoming 11th season chronicles the mining season in the midst of the pandemic. While the miners were temporarily banned from working, gold prices actually hit a record high.
But before getting back to the high stakes/high rewards of the season, Tony Beets and his family had to quarantine for two weeks on their land in the Yukon. And for Tony, that wasn't exactly easy. "You know, you just kind of wander around all day, so to speak. Because you know you want to do all these things, you get all these great plans for the season, and you can't put none of it in action," he told the Discovery Channel. "So here you are, laying on the couch. It's not a very simple thing to do."