Deadpool Creator's Extreme Universe Could Become Multi-Film Franchise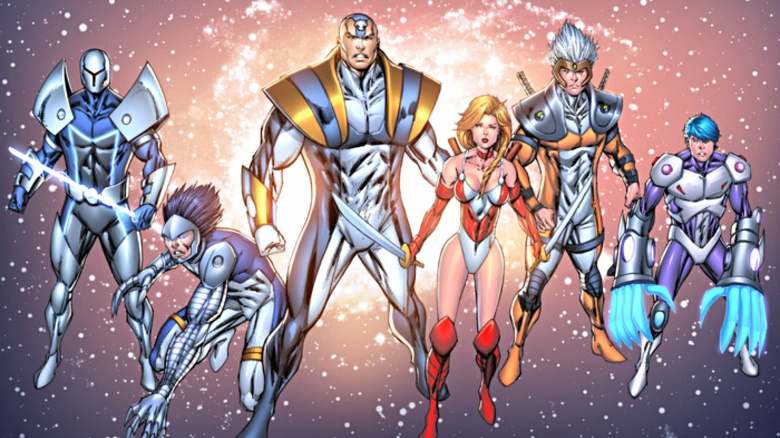 Image Comics
Deadpool was a surprising runaway hit, and Hollywood is looking to recapture the magic in an even bigger way.
TheWrap reports that producer Akiva Goldsman (Transformers 7, The Dark Tower) has secured the rights to Extreme Universe, another comic book property by Rob Liefeld, the man behind the Merc With a Mouth. Goldsman has reportedly assembled a creative think tank to turn the comic into a "multi-film franchise" akin to Marvel's Avengers universe.
There are nine titles and dozens of characters in the series, including Avengelyne, Badrock, Bloodstrike, Brigade, and Youngblood. Goldsman acquired the rights to Avengelyne a few months back, and it's not yet clear if this development will change the plan for a movie based on that character.
Liefeld said in a statement that he's excited to see his Extreme Universe make it to movie theaters. "Over the past nearly 25 years, since launching Image Comics, I've been lucky enough to see the power of these stories and characters as they've resonated with several generations of comic book fans," he said. "To now be able to work with Akiva Goldsman and Graham King, who are powerhouses in their own right, to bring these compelling characters and conflicts to life on the big screen is nothing short of a dream come true!"
We're still a long way from seeing the results, so hold yourself over with a look at the dark side of Deadpool you never knew about.