Why Peyton List Was Never The Same After Becoming Tory On Cobra Kai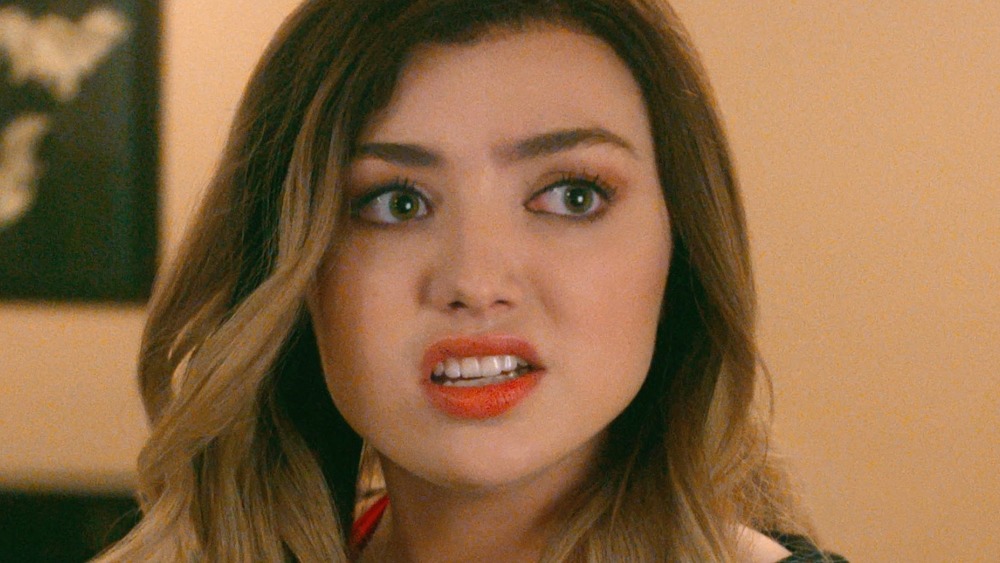 Netflix
Peyton List has been acting since 2002, which is no small matter considering she was only born in 1998. Since her first on-screen appearance on As the World Turns, List has appeared in shows and films across a number of different genres. If you're closer to List's age, you most likely know her as a Disney star. Starting in 2011, she played Emma Ross, one of the kids that Jessie Prescott (Debby Ryan) has to babysit in the series Jessie. And, later, List reprised Ross in the camp series Bunk'd.
In addition to her catalog of Disney projects, List also portrayed a young Katherine Heigl in 27 Dresses and has more recently stepped into doing comedic stints, like acting opposite Adam Sandler in Hubie Halloween. She's also appeared in both the Marvel and DC Universe over the years. She's got an uncredited role in Spider-Man 2, but, more notably she was Batgirl in the DC animated feature film Batman: Hush. Both of those roles feel like a precursor to her appearing as a lead character in some theatrical marvel or DC film in the future for one, simple reason — Cobra Kai.
Beginning in 2019, List joined the cast of The Karate Kid continuation Cobra Kai, a show which not only brought back the rivalry between Daniel LaRusso (Ralph Macchio) and Johnny Lawrence (William Zabka), but helped reinvigorate interest in karate and other martial arts. And just like The Karate Kid took the fighting from more mature action films and brought them to an all-ages audience in the 1980s, Cobra Kai is doing that again now. And karate isn't just finding its way into the hearts of Cobra Kai's viewers, it's finding its way into the hearts of its cast as well — including List herself.
Peyton List has found confidence through martial arts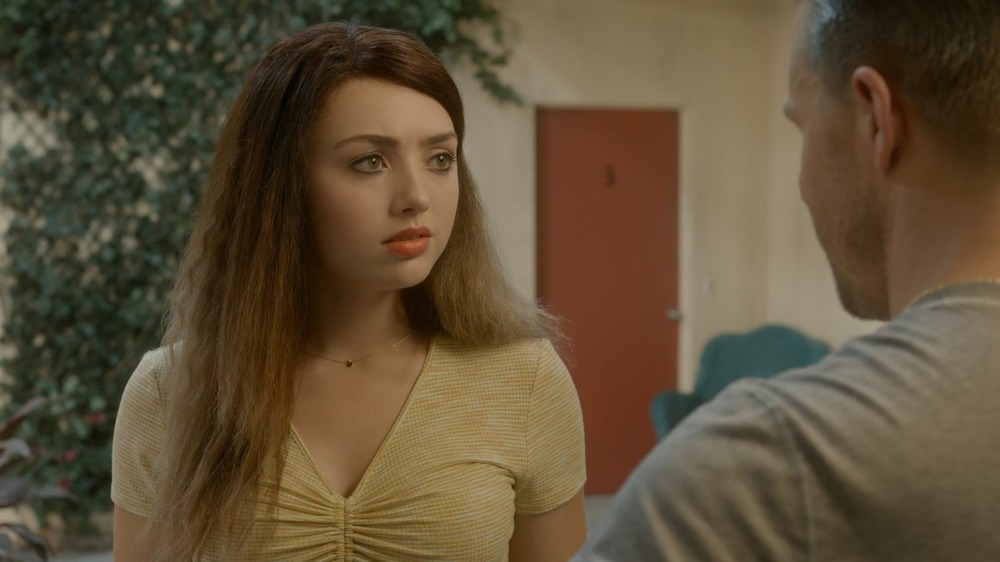 Netflix
On Cobra Kai, Peyton List doesn't just play some karate bro's girlfriend, as she's arguably one of the toughest fighters on the whole show. List's character, Tory Nichols, is a kid struggling to keep her family afloat while her father's MIA and her mother is dealing with a chronic illness. And while Cobra Kai exists in shades of grey with few characters being all good or all bad, Tory spends a lot of time being a truly terrifying villain.
Not only does Tory scar LaRusso's daughter Sam (Mary Mouser) during an all out brawl in the school at the end of Cobra Kai season 2, but she actually goes on to become Sensei John Kreese's (Martin Kove) most prized student. Tory gives Sam literal nightmares before showing up to the LaRusso household at the close of season 3 to bring those nightmares into reality.
In an interview with Yahoo Sports, List revealed that learning martial arts to become Tory has actually had a positive impact on her life. "It has impacted my life and my confidence more than I ever thought it would," says List. "I usually have to learn different sports or whatever the character is into, whether it's an instrument or dance, but this show has played such a huge role in my life."
List revealed why learning martial arts has been helpful in her real life. "Just from playing the character Tory, I found my confidence as a woman," she revealed. "Walking alone at night can be such a scary thing, or not feeling like you can defend yourself, which I felt throughout my whole life, and just learning some self-defense does give a lot of confidence. I've heard of a lot of young girls that are starting karate because of the show because of Sam and Tory, and seeing that just makes me happier than anything because I think everyone should take it up."
Peyton List isn't the only one happy with her martial arts training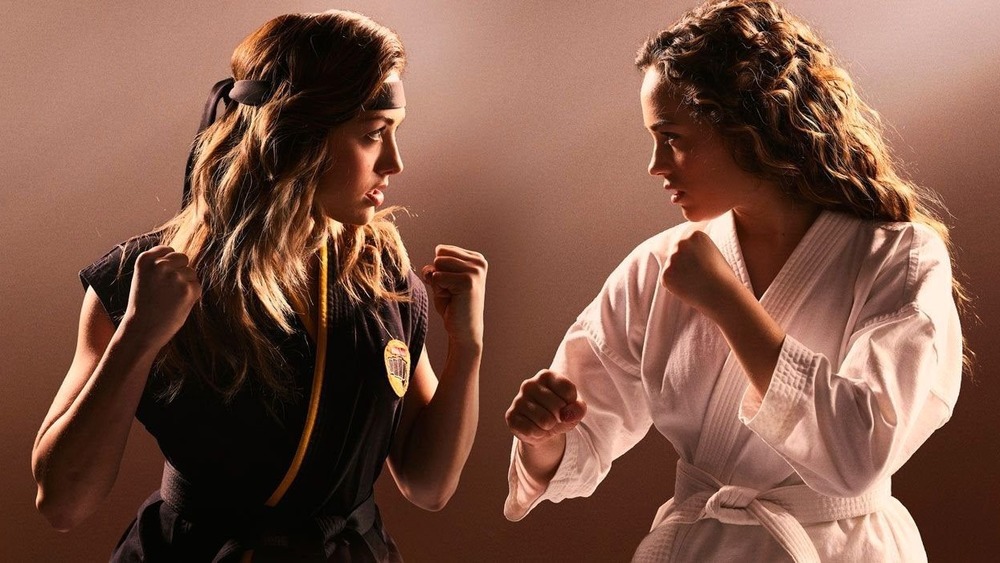 Netflix
Peyton List may have taken a lot from her martial arts training for Cobra Kai, but she's certainly not the only person in the cast who might take something from it into their real lives. Mary Mouser, for example, discovered she was excited to have these knew skills after not even knowing if she'd ever get to fight on Cobra Kai back in season 1.
In an interview with The Wrap, Mouser revealed that, "This is something I'm actually passionate about now and enjoy. It changed for me because of this show, where now this is something I want to pursue for the rest of my career. I hope I get to do roles where I can have the physicality aspect be a part of it because it's something I really love."
The original three Karate Kid films were great, but they didn't offer much in the way of opportunity for women to train in martial arts. In fact, it wasn't until Ralph Macchio left the franchise that Hillary Swank became the first woman to play a major role in the realm of martial arts in The Next Karate Kid. Who knows, with Peyton List and Mary Mouser finding so much happiness on Cobra Kai and in real life with their martial arts training, maybe Hillary Swank will remember her own time in the series and make a return?
Cobra Kai's first three seasons are available to stream on Netflix now.