The Surprising Reason Seth Rogen Wanted Christopher Mintz-Plasse In Superbad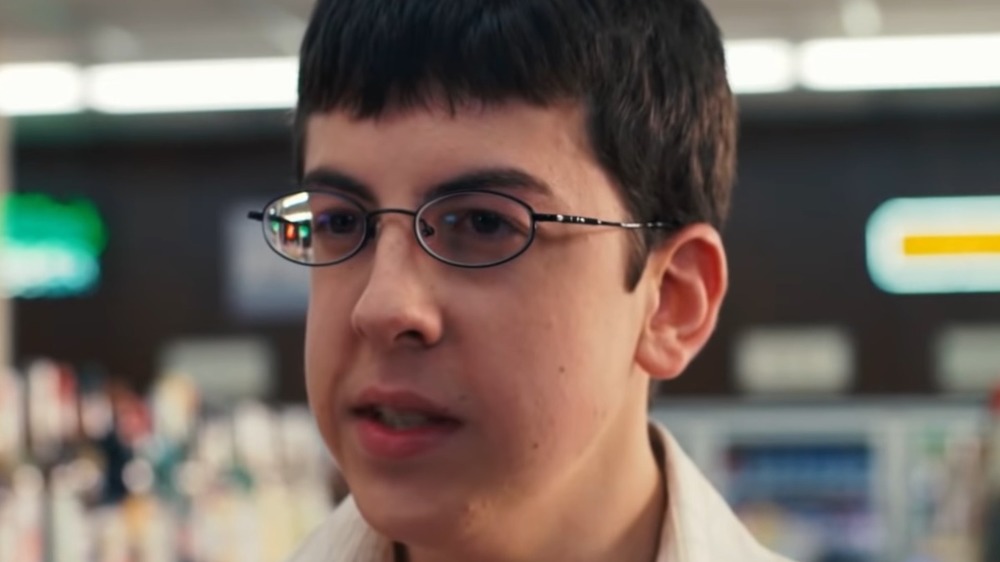 Sony Pictures Releasing
The 2007 coming-of-age comedy Superbad helped confirm Judd Apatow as a leading comedic voice in the 2000s and show that Seth Rogen could write as well as he could act. The film began its journey as a project that Rogen and high school friend-turned-writing partner Evan Goldberg started while still in high school, per NPR. The pair tweaked the script as Rogen continued to rise in fame on shows like Freaks and Geeks and films such as The 40-Year-Old Virgin. Unfortunately, by the time Rogen had perfected the script and gotten Apatow interested in producing it, he had aged out of the role for the main character, conveniently named Seth (via Vulture).
Thankfully, Apatow and Rogen found a new Seth in Jonah Hill, thanks to his brief appearance in The 40-Year-Old Virgin. Micheal Cera's success with Arrested Development made him an easy choice for the other lead character, Evan. With those two characters locked down, all that remained was casting McLovin, the pair's nerdy but confident friend with the world's worst fake ID. Christopher Mintz-Plasse ended up a strong favorite, but only after an audition that saw him clash with co-star Jonah Hill.
Seth Rogen wanted Christopher Mintz-Plasse in Superbad because he didn't get along with Jonah Hill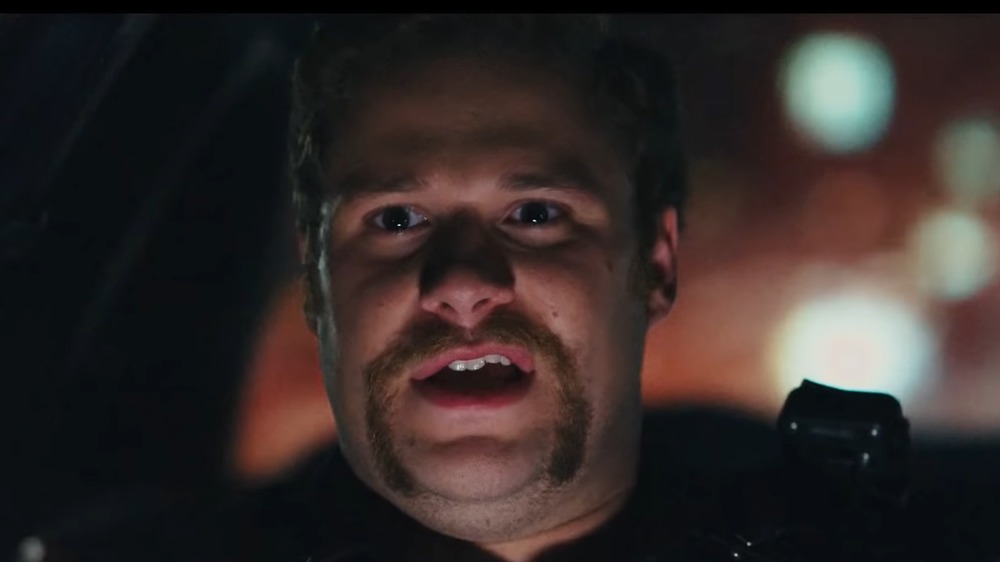 Sony Pictures Releasing
When the Superbad producers were casting McLovin, they wanted to find someone unknown to play opposite Jonah Hill and Michael Cera. According to The New Yorker, this led casting director Allison Jones to post notices at high schools near Los Angeles. After reviewing thousands of applicants, she saw a photo of Christopher Mintz-Plasse taken on a camera phone and excitedly sent his information to director Greg Mottola. Mottola had Mintz-Plasse come in for an audition, where he proved to be one of the few actors was able to portray McLovin's dual nature as a sidelined geek with innate confidence. Also, he was one of the only candidates who could keep pace with Jonah Hill's improvisational skills. Cera told The Ringer, "Jonah could not blow him over at all, and that really frustrated Jonah. When [Chris] left, I remember Jonah being shaken up."
Hill also remembered Mintz-Plasse's audition as frustrating, explaining, "Chris just immediately shut me down. So combative. I was really annoyed because this guy wouldn't let me say anything. And I told Seth and Evan that and they were like, 'He's perfect.'" Seth Rogen confirmed this, stating, "He was all over Jonah's lines, completely disrespectful of the process, probably due to a lack of experience. I remember he walked out of the room and Jonah was like, 'Not that guy.' And we were just like, 'Oh my god, you don't understand how much more that makes us want him," (via The Ringer). Rogen's gamble paid off. Mintz-Plasse's portrayal of McLovin becoming an iconic element of Superbad's lasting legacy. The cast of Superbad would go on to become some of the biggest stars of the 2010s, and while Mintz-Plasse hasn't been as prolific as some of his costars, fans will always remember him as McLovin.