Why Michael Cera Doesn't Get Many Movie Offers Anymore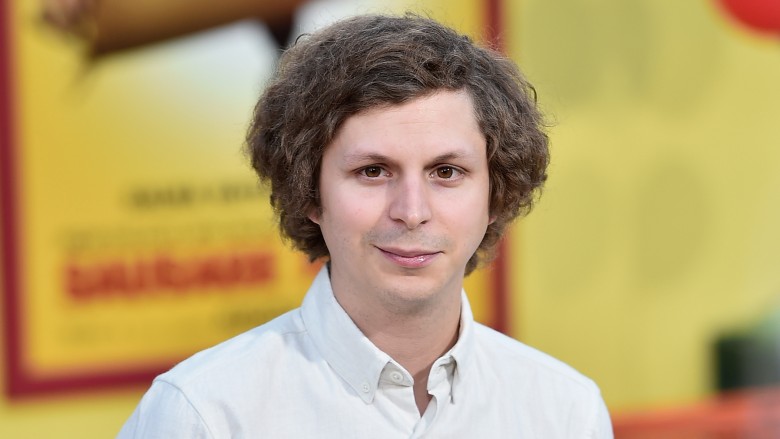 Getty Images
In the mid-aughts, Michael Cera rode a wave of critical success and audience popularity, courtesy of his central turn in the cult television series Arrested Development and his back-to-back box office smashes Superbad and Juno. The actor cornered the market on mealy-mouthed hipsters for a spell, but his career has since been through a major metamorphosis — and it includes far fewer starring roles. If you're like us, you've been missing Cera, and might be wondering why Hollywood's dialed back on his celebrity status lately. Here's why you don't seem onscreen as much anymore... and how he might turn it around.
Michael Cera has been totally been typecast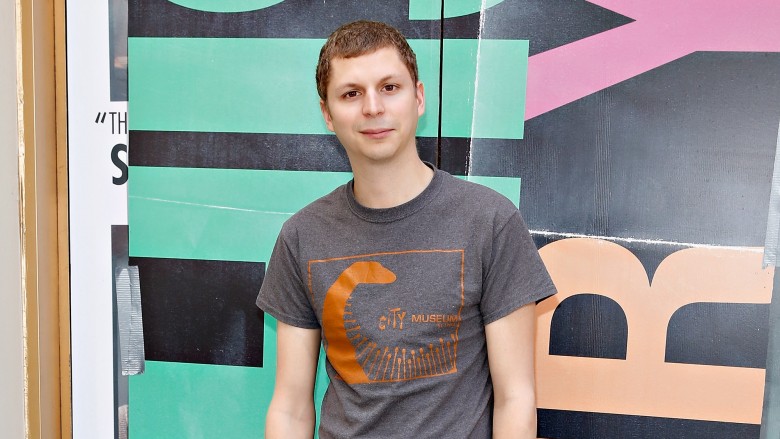 Getty Images
It might sound harsh, but when it comes to some of his earlier works, Michael Cera's performances tended to blend together. From his stunted speech patterns in stress situations to his befuddled glares to his stoic approach to arguments, most of his characters have handled their screen situations basically the same way. Consider how George-Michael Bluth fumbled and bumbled whenever his cute "cousin" Maeby was in the room in Arrested Development, and then compare that reaction to his pregnant pseudo-girlfriend telling him off in Juno or his love interest Ramona revealing she had a league of evil exes standing in his way in Scott Pilgrim vs. The World. They aren't all that dissimilar.
While Cera has since tried to shrug off his good-guy goober shroud with image-slaughtering performances in This Is the End and Crystal Fairy & the Magic Cactus, he's still gotten most of his best-known movie offers as that awkward and self-deprecating weirdo who gets the girl sometimes and under-reacts to everything.
Michael Cera also isn't totally unique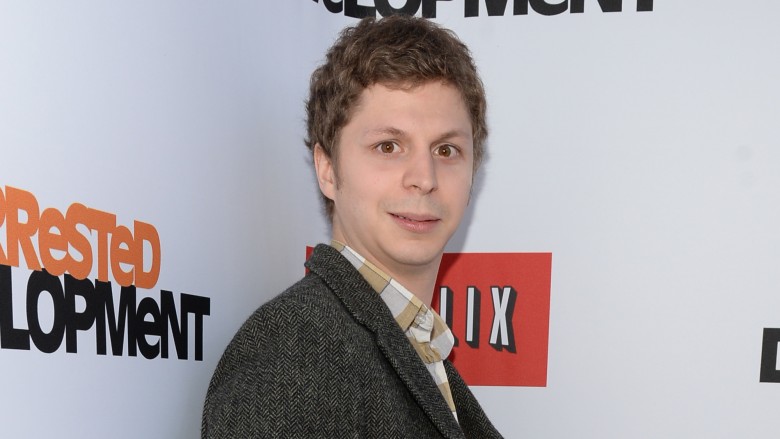 Getty Images
It may be because they have the same curly cropped locks and beady brown eyes — or that they both peaked around the same time with similar on-screen dispositions — but people seem to have trouble telling Cera and Jesse Eisenberg apart. Just as Cera was taking the lead in the lovable doof department, Eisenberg came through with his own nerdtastic hero turn in Zombieland. They aren't exactly doppelgängers, but they do each tick off a certain box on the character list.
And while Cera has struggled to shed his perceived persona, Eisenberg showed a lot more versatility, thanks in part to his Oscar-nominated run as Mark Zuckerberg in The Social Network. Eisenberg has had his own career hiccups, to be sure, but he's successfully moved his image into new territories while still claiming movie offers that might otherwise be squarely in Cera's territory.
There's also the matter of Michael Cera's flops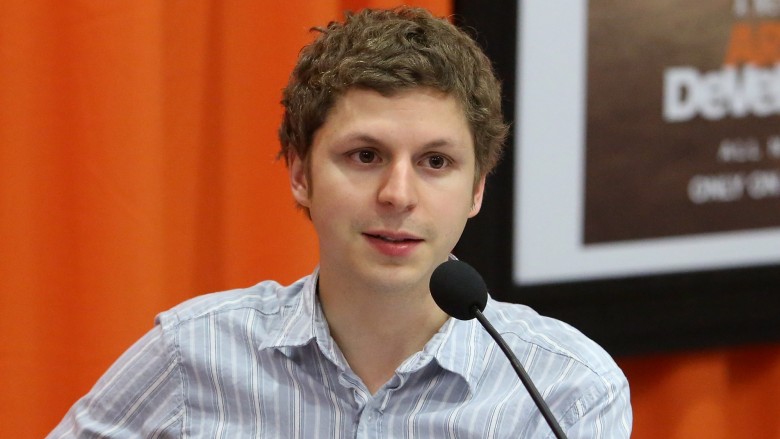 Getty Images
Superbad and Juno were lightning in a bottle, but Cera's had trouble striking again when it comes to selling those signature goofy screen antics to audiences. After those two films proved to be formidable hits, Cera took movie offers in a series of coulda-woulda-shoulda-been successes. But the momentum for his movies didn't hold up as well as producers probably hoped, as his films mostly fizzled out with audiences.
First, there was Nick and Norah's Infinite Playlist, a middling success that failed to live up to expectations despite largely positive reviews. After that, Year One tanked with reviewers and audiences alike, Paper Heart was barely seen by anyone, and Youth in Revolt barely made back its production budget, despite positive reviews and Cera's face to front the film. Perhaps the biggest blow to Cera's box-office potential was his title turn in Edgar Wright's adaptation of Scott Pilgrim vs. the World, a high-profile film that was expensive to make and impressed critics with its visual dynamo... but simply failed to draw an audience.
Michael Cera shies away from social media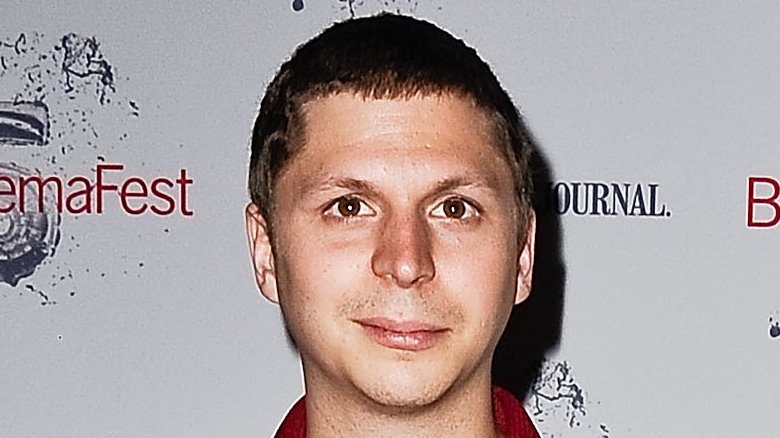 Getty Images
Even the most private celebrities have started to come around to the idea that a strong digital presence is beneficial for career advancement in Hollywood. Not so for Michael Cera.
Cera's fans won't soon see the actor photo-documenting his breakfast plates on Instagram or throwing out political jabs on Twitter. As he told Time Out Magazine, he simply doesn't like the idea of sharing such intimate details of his existence with others. "The compulsion of Twitter is so odd; I don't see the appeal," he admitted. "I just don't like spending my time that way. It's just laziness." Considering how often he gets mistaken for The Social Network's Jesse Eisenberg, he's probably not going to be setting up any official Facebook pages for himself, either, which means if studios really are considering an actor's follower count when casting key roles, Cera is potentially missing out on some movie offers.
Michael Cera also doesn't feed the tabloid machine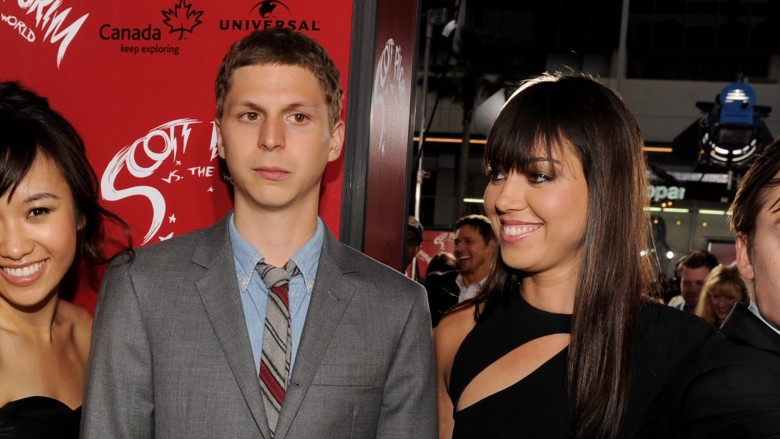 Getty Images
Scott Pilgrim co-star Aubrey Plaza dropped a doozy in 2016 when she revealed that she and Cera were in such a serious relationship with one another that they were this close to getting married. She told RuPaul's podcast (via People) that the pair dated for a year and a half and were madly in love with one another thanks to their shared sense of dry wit. "He's a very special — I mean, we love each other. We're still really good friends. He's just a weird little freak and we speak the same language. He's one of the funniest people I know."
It wasn't her characterization of her bond with Cera that raised eyebrows, but rather the fact that they were together for so long and no one knew about it. She and Cera obviously made a choice not to plaster their relationship all over social media, which meant that they also weren't grabbing the kind of headlines that might draw a gossip-fiending civilian to the ticket booth for either of their flicks.
Michael Cera got married without anyone knowing it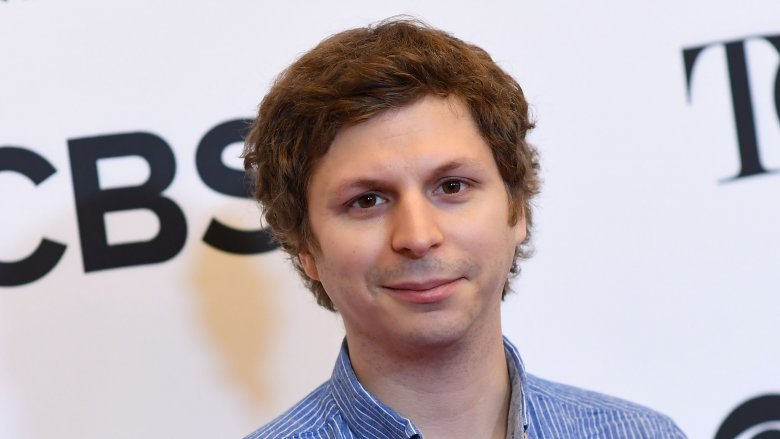 Getty Images
If Cera's low-key relationship with Aubrey Plaza was a surprise, fans were probably shell-shocked to discover after the fact that he'd gotten married on the sly. The actor tied the knot with his longtime girlfriend Nadine so quietly that no one even noticed until he was spotted out wearing a wedding band, and people started asking questions about it (and receiving few answers except yes, the couple had made official at some point).
The two are hardly known to capitalize on a photo opportunity together, and they rarely take their relationship public, but an exception was made in 2018 when Cera's wife joined him on the red carpet of the Tony Awards. Otherwise, he tends to keep the goods on his personal life private. Perhaps his reticence about letting his love life commingle with his status as a public figure has a little something to do with the backlash he received after breaking up with Paper Heart co-star Charlyne Yi, but in either case, fans have learned not to expect the actor to spill his guts in order to court ticket sales.
Michael Cera's music career has been steadily growing all the while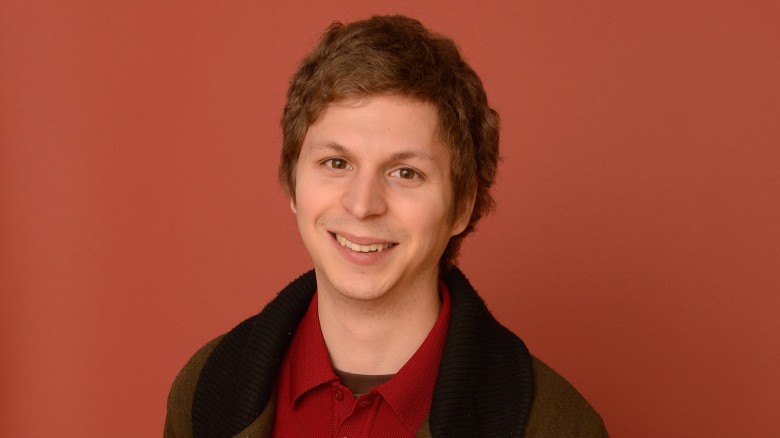 Getty Images
Those who did see Scott Pilgrim might've taken his rad bass skills in Sex Bob-omb for a cinematic farce, but in reality, Cera's actually a talented musician who's been making moves to get his second career going for years. He previously performed as one of the frontmen in an acoustic band called the Long Goodbye and provided some musical accompaniment to Weezer's 2010 album Hurley before releasing his own album, True That, in 2014. The following year, he teamed up with the Unicorns' Alden Penner for an EP titled Canada in Space, which the two promoted with a tour of the U.K.; in 2017, he released "Best I Can," a single featuring Sharon Van Etten. In addition to vocals, Cera can play the mandolin and bass.
He's also been quietly coupling his musical interests with his movie offers by scoring several films and shorts, including Paper Heart and his own writer-directorial short film effort, Failure.
Michael Cera didn't exactly love being on top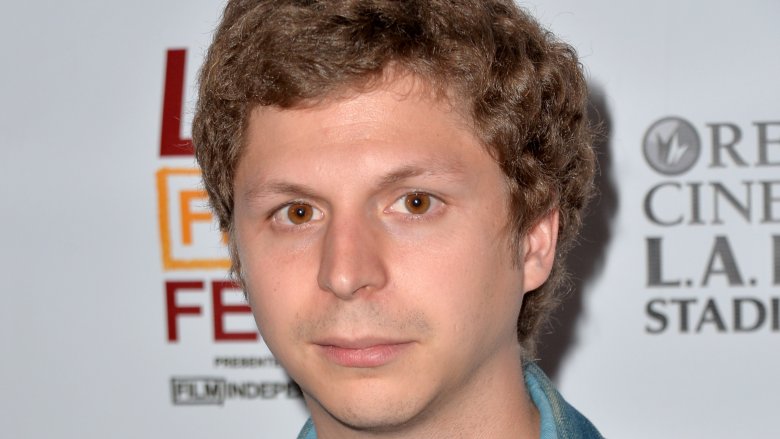 Getty Images
Even when he was on a roll with movie offers, Michael Cera wasn't completely satisfied with his career's trajectory. "I guess I didn't feel so in control; that's the only way I can put it," he told Time Out of the mid-aughts, when his films were doing big business at the box office. "I was not comfortable about the way things were constructed about me. [...] I was just not sure if I was enjoying being an actor and all the weird stuff that comes with it."
One thing he was not willing to do in the name of fame was move to the Los Angeles area. As he told The New York Times, "I am not plugged into that world. It's a really good city to be a homebody and sit and watch movies with friends." Instead, he's chosen to live in New York, which he's admired since he was a kid watching the Stay Puft Marshmallow Man wreck the big city in Ghostbusters. It might not be a must for film stars to reside in or around L.A., but it certainly helps to be immersed in that scene if you're hoping to get the attention of studio brass.
Michael Cera has turned to other avenues with mixed results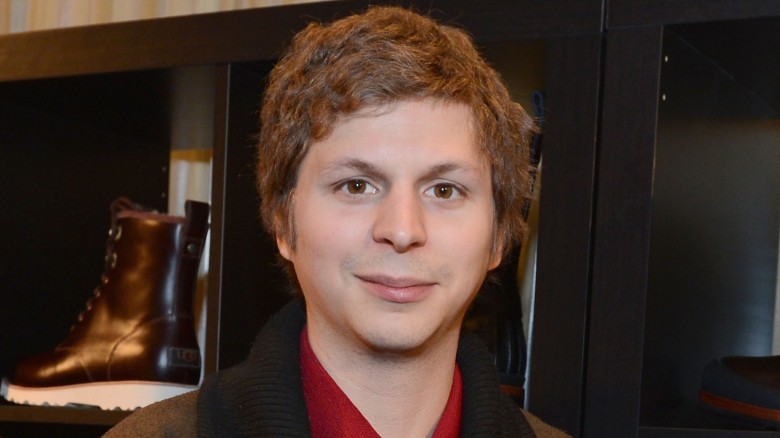 Getty Images
As he's shied away from the Hollywood spotlight, Cera has turned to other avenues of his craft. In 2014, he made his Broadway debut in Kenneth Lonergan's This Is Our Youth alongside Scott Pilgrim alum Kieran Culkin, and then he gave television another shot the same year with the Charlie Kaufman comedy How and Why, which failed to get picked up by the network.
He also launched a comedic YouTube channel with fellow comics Sarah Silverman, Reggie Watts, and Tim & Eric, which has since petered out, and appeared in Yahoo Screen's short-lived spoof of The Bachelor, Burning Love, which ended in 2013.
Michael Cera's theater cred is steadily increasing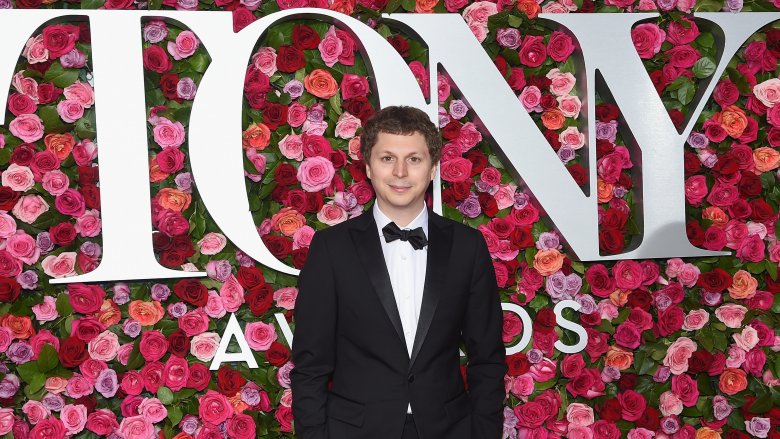 Getty Images
Although he made the jump to the stage much later than television and movies, Michael Cera has enjoyed some legitimate acclaim for his theatrical work. Four years after he starred in This Is Our Youth, he returned to Broadway to star in another Kenneth Lonergan production called Lobby Hero. Thanks to his turn as the lax security guard whose workplace becomes the scene of a murder investigation, he earned his first Tony nomination for Best Actor in a Featured Role in a Play.
Although he ultimately didn't win the award, Cera didn't let another four years go by before he signed up for his next shot at a live performance — he quickly joined the cast of Lonergan's third theater outing, The Waverly Gallery, mere months after his second collaboration with the playwright. Whereas some film stars seem to serve as certain writer-director's muses and frequent stars, Cera seems to be carving out a distinct place for himself in Lonergan's array of actors. That kind of work might take up time he would otherwise spend on a shoot, but clearly he's doing something right with it.
Michael Cera has been heard and not seen at times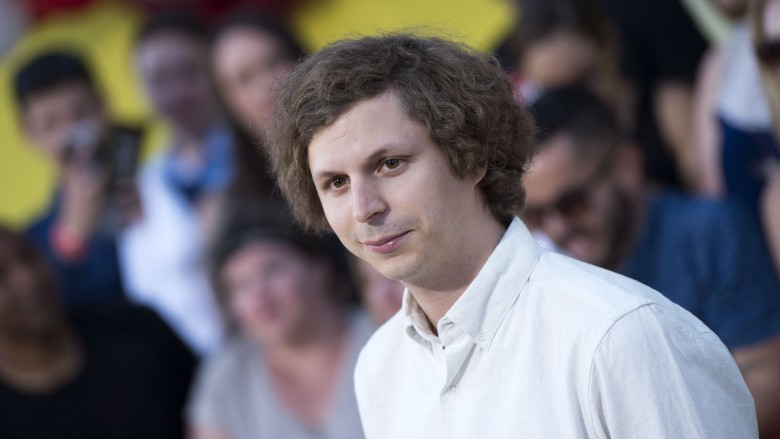 Getty Images
Long before he became a household name and started fielding movie offers, Cera steadily booked voiceover work, taping recurring roles in children's shows like Rollie Pollie Olie and Braceface, so the fact that he's since returned to that arena isn't a surprise. What's more interesting, however, is just how much business he's doing at the mic. In addition to voicing one of the leads in the raunchy animated hit Sausage Party, he also contributed his cords to The Lego Batman Movie (as Robin, opposite his Arrested Development uncle Will Arnett). This kind of work might keep the lights on, but it's hardly likely to showcase his acting talent — since, you know, he's not actually onscreen.
All hope is not lost for Michael Cera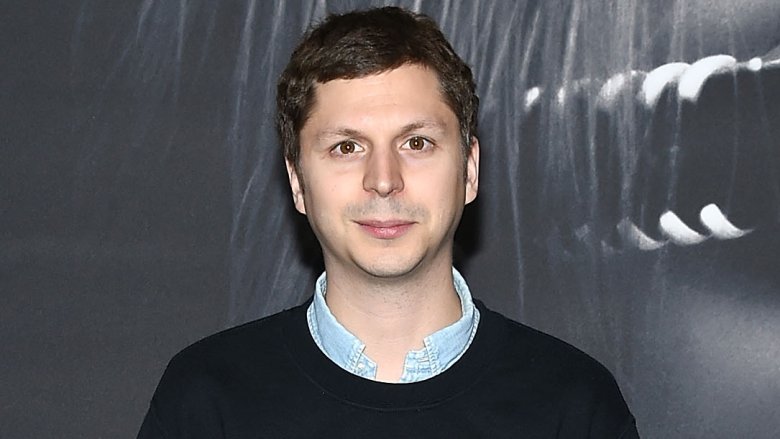 Getty Images
Despite the fact that Michael Cera's career has changed in recent years, fans shouldn't worry about him going into early retirement anytime soon. He may not be headlining solo features these days, but he's still had no trouble nabbing supporting roles in films like Molly's Game and television series like Wet Hot American Summer: First Day of Camp and even the revival of Twin Peaks.
He also landed a role in Weird City, Jordan Peele's sci-fi anthology series for YouTube, and his voiceover career is still thriving — he's leading up the cast of a computer-animation adaptation of the 1974 classic Blazing Saddles called Blazing Samurai. Even if his screen presence is somewhat subdued in comparison to the movie offers he received in his heyday, there's just no way Michael Cera will have to hit up the banana stand to pay the bills in the foreseeable future.