What's The Song During Barry Allen's Rescue Scene In The Snyder Cut?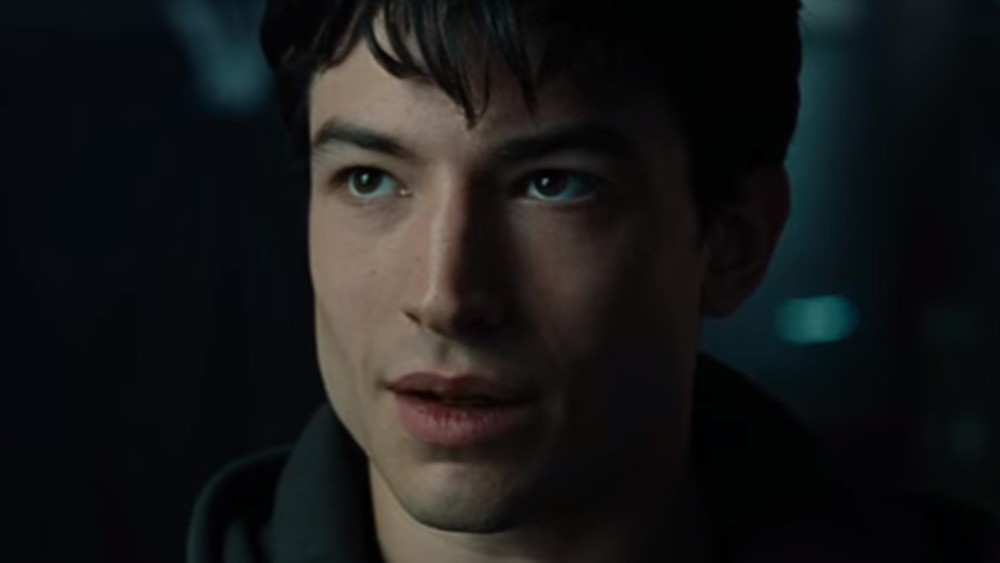 Warner Bros./HBO Max
If you click a link and buy a product or service from a merchant, we may be paid an affiliate commission.
Contains spoilers for Zack Snyder's Justice League
At long last, Zack Snyder's Justice League has arrived on HBO Max for the world to see. With a mammoth four-hour runtime, the superhero ensemble flick promises a much different final product than director Joss Whedon's 2017 attempt. Not only does it boast a handful of new scenes and solid additions to the cast list — including Willem Dafoe as Vulko and Ray Porter as Darkseid — who were absent from the original, but it also takes great care in fleshing out each Justice League member. This is especially beneficial for those who are currently lacking a solo movie and could use the added development.
For instance, Zack Snyder's Justice League gives Barry Allen, aka the Flash (Ezra Miller), plenty to do. Viewers are introduced to the Scarlet Speedster early on in the film, wasting little time in painting a clear picture of his less-than-glamorous civilian life. Between his multiple day jobs, his criminal justice studies at Central City College, and his frequent visits with his incarcerated dad, Henry Allen (Billy Crudup), there's little time for him to act like the hero he's destined to become. However, when the need arises, he's more than happy to use his superhuman speed to lend a hand.
Barry's innate desire to help others is exemplified in a scene where he rescues another frequent face from DC Comics, Iris West (Kiersey Clemons). It's accompanied by a lovely yet unfamiliar musical track that makes the moment all the more moving. Here's the voice behind it, where the song comes from, and what this interaction means for the future of the DCEU.
Rose Betts serenades audiences with "Song to the Siren"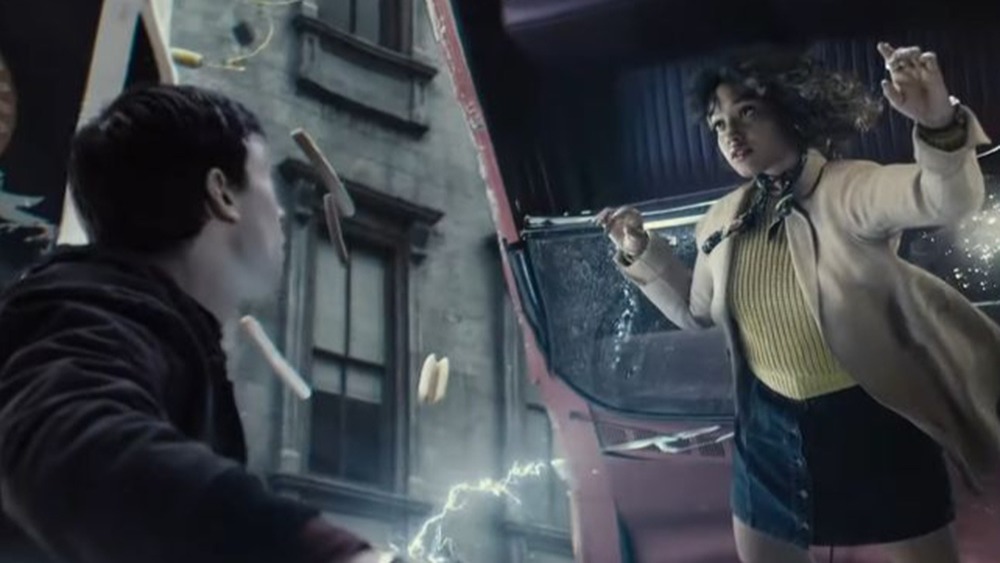 Warner Bros./HBO Max
Barry Allen and Iris West's first meeting is far from ideal, considering one of them almost dies mere moments after they first lay eyes on one another. After bumping into Barry outside of the doggy daycare center he's applying to work at, Iris heads to her car. As she prepares to pull away from the curb, the two lock eyes once again, distracting her from the inattentive truck driver barreling his vehicle through the intersection. This causes her to T-bone the truck, which sends her through the air most likely to her death had it not been for Barry's timely intervention.
Using his gift of speed, Barry plucks Iris from midair and safely rests her on the blacktop, admiring her all the while. Throughout this scene, an excerpt from Rose Betts' cover of "Song to the Siren" plays in the background. Written by the late Tim Buckley and Larry Beckett in the 1960s, the lyrics reference the sirens of Greek mythology and their aptitude for luring sailors into their traps using only their singing. The track has been covered by artists such as Sinéad O'Connor and This Mortal Coil, each putting their own spin on it. This particular version of the song puts the focus on Betts' vocals and the lovely piano melody that accompanies her.
Iris and Barry's big scene teases a budding DCEU romance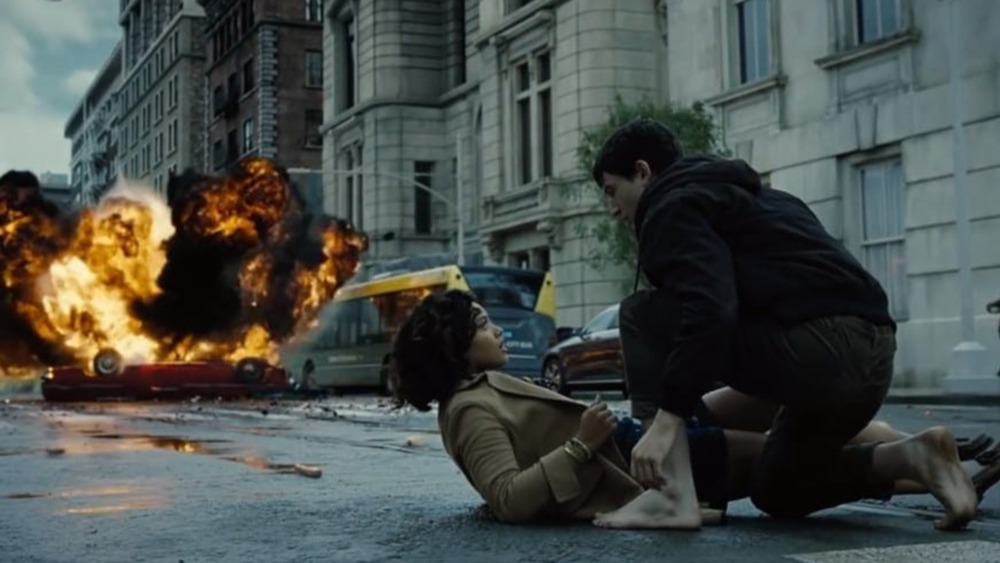 Warner Bros./HBO Max
As evidenced by their inability to look away from one another, as well as the music in their scene, it's clear there's more in store for Barry Allen and Iris West in the DCEU. On the pages of DC Comics and the small screen via the CW's Flash series, the two are frequent love interests. In many stories, they are established as childhood friends who eventually fall in love, marry, and have children later in life. Could this all occur in the DCEU's future? Additionally, does Iris' debut open the door for her younger brother and iconic speedster Wally West to do the same? It's entirely possible.
Beyond this scene, Iris not seen again for the rest of Zack Snyder's Justice League, naturally leading one to question if she has any further stake in the DCEU. The truth is, her time in the superhero franchise is far from over. As reported on March 11, 2021, Kiersey Clemons is set to reprise her role in the upcoming Flash solo movie. Although, the significance of her inclusion in director Andy Muschietti's production has yet to be revealed. But, one would imagine he wouldn't pass up the opportunity to flesh out her and Barry's connection in this continuity. 
As of this writing, The Flash is slated for a November 4, 2022 release date, meaning we have quite the wait ahead of us before we see Iris West and Barry Allen together again. Considering what's known about the film so far, and the fine segue provided in Zack Snyder's Justice League, our patience will surely pay off.