The Most Expensive James Bond Cars Are Pricier Than You Might Think
MGM
Car connoisseur or not, if you were ordered under threat of nerve gas to picture a James Bond-style vehicle in your mind, no doubt your imagination would conjure up an Aston Martin. The sleek British luxury sports car brand secured the role by showcasing actor Sean Connery as the world's coolest secret agent in the 1964 film Goldfinger. How could he appear anything but raffish, romantically gifted, and completely capable of disarming all manner of evil supervillains while standing next to or seated behind the wheel of this swoon-worthy vehicle?
The cost of a car that can do all that? Some might say, "Priceless," so it's no wonder the Aston Martin came along for the ride as the 007 franchise gained momentum and a string of actors — each arguably more daring and dashing than the last — took a crack at the iconic role. That was an Aston Martin DB5 you first saw in Goldfinger and later drooled over watching Pierce Brosnan, as the franchise's fifth Bond, in 1995's GoldenEye. Daniel Craig took the wheel of an Aston Martin DB10 in 2015's Spectre, and the Aston Martin Valhalla model appears (with Craig again) in October's much-anticipated No Time to Die.
If there's a Bond car worth dreaming about — whether as a realistic possibility or an escapist fantasy, no judgment here — the Aston Martin could be it. But there are other Bond vehicles worth considering, as much for their price tags (could one be within reach, please?) as for their style, speed, and superior performance in high-velocity chase scenes. A recent round-up by the British auto insurance company Hagerty breaks down which of 007's cars could conceivably be within the reach of the average fan — and which ones are a luxury most of us could only dream of.
For Sale: Toyota 2000GT with the top sliced off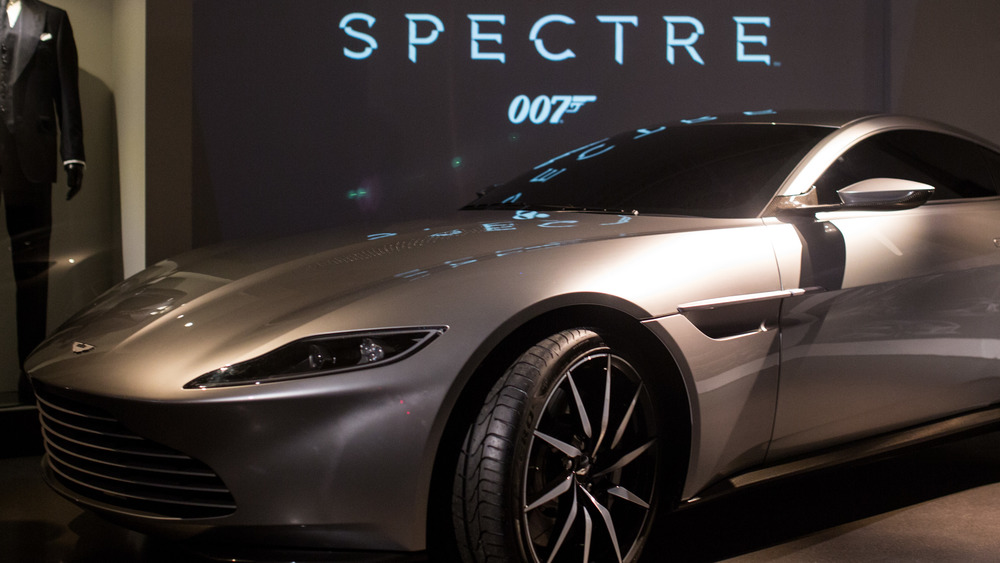 Rob Stothard/Getty Images
Just as every ring you own doesn't come with a built-in camera and every watch you strap to your wrist isn't equipped with a miniature saw, all Bond vehicles do not share the same outrageously high price tag. The Lada Niva VAZ-2121, featured in 1999's The World is Not Enough, can be had for less than $7,000, and the Renault 11 TXE of 1985's A View to a Kill, is yours for less than $3,000. At the midrange, there's the $30,000 Alfa Romeo GTV6 from 1983's Octopussy, and the $42,000 Lotus Esprit S1 "Wet Nelly" of 1977's The Spy Who Loved Me.
If you're leveling up to the Japanese-built Toyota 2000GT featured in You Only Live Twice, be prepared to pay a price with a capital "P." An original model goes for close to $1 million — we can only imagine the cost to purchase the one-of-a-kind vehicle used in the 1967 film. As Hagerty reports, Connery's six-foot frame was too tall to fit inside. The solution involved turning the once-hardtop vehicle into a convertible and creating an incredibly rare car indeed.
Nothing tops the Aston Martin when we're talking quintessential Bond vehicles, however, and here's where the pricing gets steep. You already know you'll need a secret agent's driving skills to handle these wheels. With the DB5 priced at just under $1 million, the Valhalla at $1.7 million, and the DB10 at $4 million, make sure you also secure the salary you deserve for dodging poison darts and doing battle to save the world.