The One Season 2 - What We Know So Far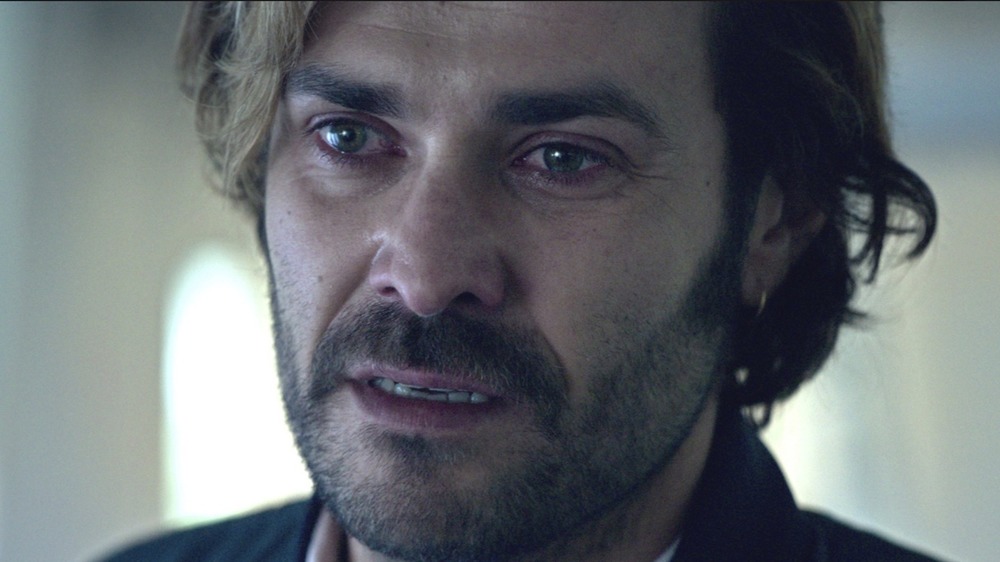 Netflix
If you spent part of last week binging the eight episodes of The One, you might now be obsessed. And if you're obsessed, you could be wondering when you'll get more of the series, because you need to see more. The British show — which can be compared to Black Mirror in terms of its sensibility and setting, and to Breaking Bad in terms of its storytelling ideation — is a Netflix Original that focuses on a matchmaking company that promises it can find anyone's perfect genetic partner through DNA testing. 
According to Netflix, the series is set "five minutes in the future" and offers a thought-provoking premise that's based on a book by John Marrs. "We will never think of love and relationships in the same way again," the show's description promises. In fact, the series is part murder mystery and part relationship drama, focusing on CEO Rebecca Webb (Hannah Ware), while also exploring the implications of her technology for real-life relationships. The first season was really only enough to scratch the surface of this rich concept, so obviously fans are eager for more.
Here's everything we know about a second season of The One so far. Spoilers for season 1 ahead.
When is the release date for The One season 2?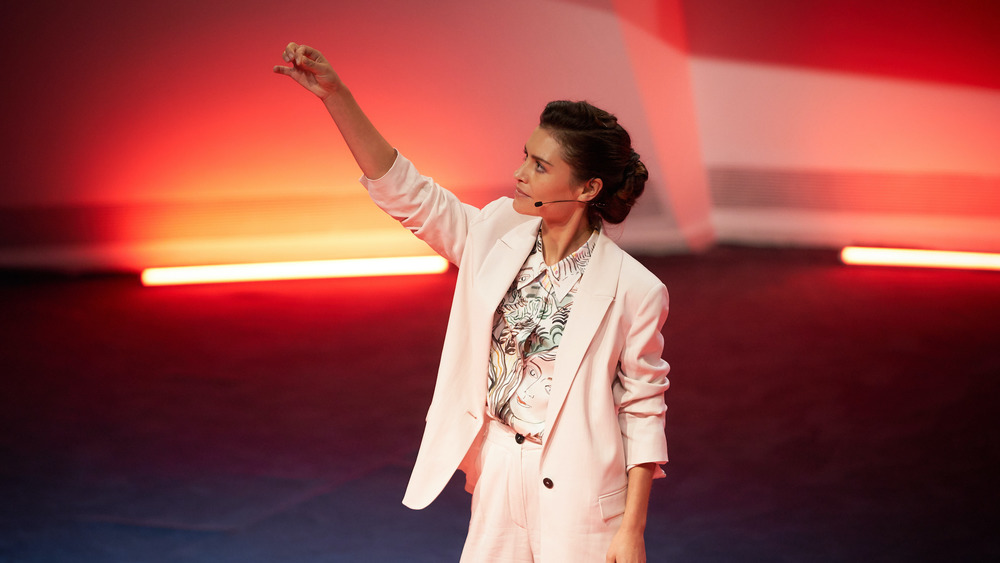 Netflix
Fans shouldn't expect a second season confirmation too soon. The One has only been out since March 12, and even Netflix's high-profile hit Bridgerton didn't even get its second season renewal order until three weeks after its December 25 release.
The One has a pretty good chance, if its numbers keep going the way they have. The series quickly jumped to third on the Netflix domestic Top 10 list, according to Decider. According FlixPatrol, the series has also made the streamer's Top 10 lists in more than 70 countries nationwide. However, reviews have actually been fairly mixed overall, with CNN saying the show is "not bad," and The Guardian noting, "I doubt The One is anyone's perfect match." The middling buzz could indicate there might be a drop in the ratings soon, but time will tell. Netflix gauges its renewals on a few different ratings numbers, including how many people watch the first episode and how many complete the season within 28 days, according to Wired. If the viewership of the show justifies its cost, Netflix will renew it. 
Since we don't even have a renewal order, we're likely a long way off from season 2. Don't count on anything reaching screens until mid-late 2022.
Who's in the cast of The One season 2?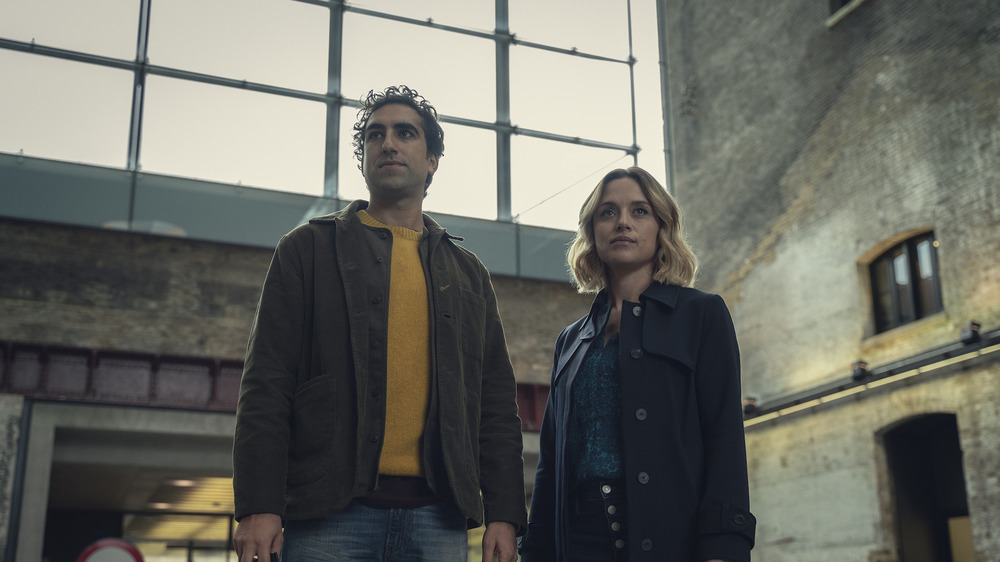 Netflix
It's way too early to know who might be in the cast of The One's second season. However, it's clear the writers of the series wanted to make sure that a second season was possible, so it left plenty of narrative threads hanging for its actors to pick up on with the next series. These actors include Hannah Ware as Webb, whose fate remains up in the air, and Zoë Tapper as Kate Saunders, the detective who investigates Rebecca while dealing with the results of her own match, Sophia (Jana Pérez). 
Also possibly returning are Eric Kofi-Abrefa as Mark and Lois Chimimba as Hannah, his wife. They're a happy couple until Hannah sends away Mark's hair to find Mark's perfect match. In doing so, she introduces Megan (Pallavi Sharda) into their lives. That particular relationship is due for further reckoning, as Megan is seen being underhanded in one of the last scenes of the season finale. Of course, a few characters won't necessarily make it to the second season, and it's very likely some new ones will enter the mix as well.
What will happen in The One season 2?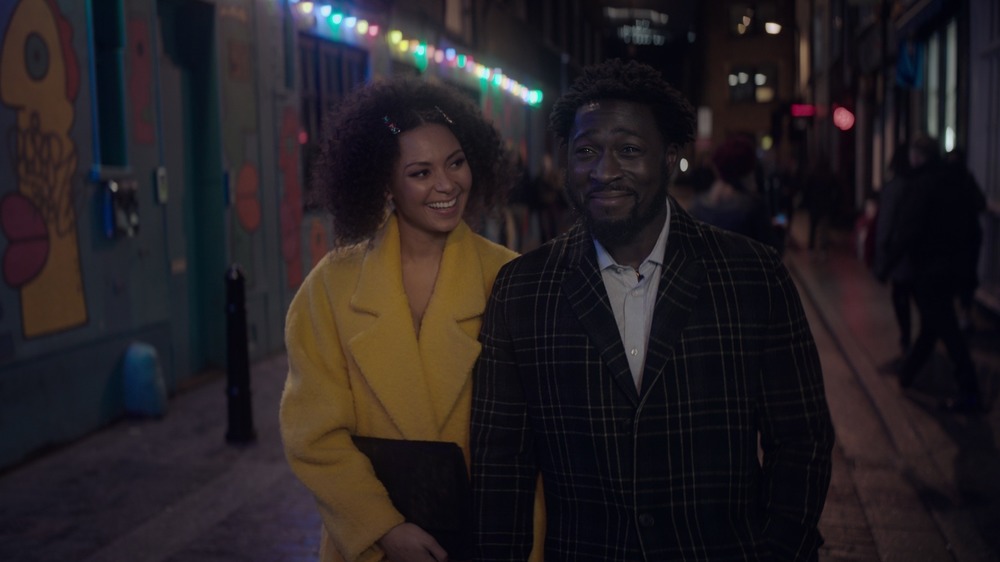 Netflix
It's certainly fun to speculate on a second season even if no facts exist. Morally bankrupt Rebecca is still in charge, and the last episode revealed something about the DNA test that wasn't marketable, so there's plenty of thought-provoking DNA theory to explore in another season. The love triangle between Hannah, Mark, and Megan is just getting hotter, while Kate's love life remains complicated as well. 
Plus, the book by John Marrs features an entirely separate cast of characters from the series that we haven't seen yet on the show. Some of these could well be explored within the scope of The One's small-screen version, or the writers could use the inspiration to come up with additional scenarios to throw at the current crew. Regardless, it's clear the focus will remain on Rebecca Webb as an anti-hero, so it'll be interesting to see whether she's finally brought low — and how that might go down.