This Is How Much Pawn Stars Paid For Authentic Disneyland Costumes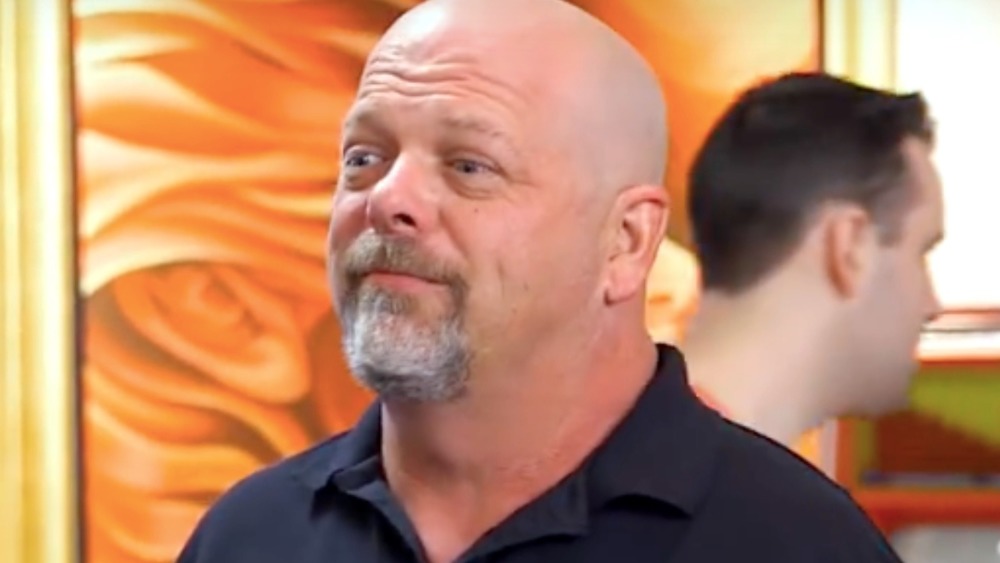 History
The great thing about Pawn Stars is that no matter what your personal interests are, something that appeals to you is bound to show up eventually. Music buffs undoubtedly freaked out when a guitar played by Jimi Hendrix came through the shop, while those into numismatics frequently get to see valuable coins go up for sale. Antique guns, Pokemon cards, and so much more have gone through the store, and it's pretty impressive to see how much Rick Harrison and the rest of the crew know about all these different facets of history.
In season 15, a trio of items was featured on Pawn Stars that was certain to make anyone obsessed with Disneyland giddy with joy. In the episode, appropriately titled "Wish A-Pawn a Star," a man comes in with three Disneyland ride operator costumes for Haunted Mansion, Pirates of the Caribbean, and the Tower of Terror. Rick and Chumlee are impressed with the outfits and what good condition they're in, and the seller, Nick, goes into a little bit of the history about each of the respective rides. 
The costumes aren't exactly the kind of thing you typically find for sale, but surprisingly, it didn't take long for the Pawn Stars cast to reach an agreement.
Despite wanting $3,000 for the costumes, the seller had to settle for a little less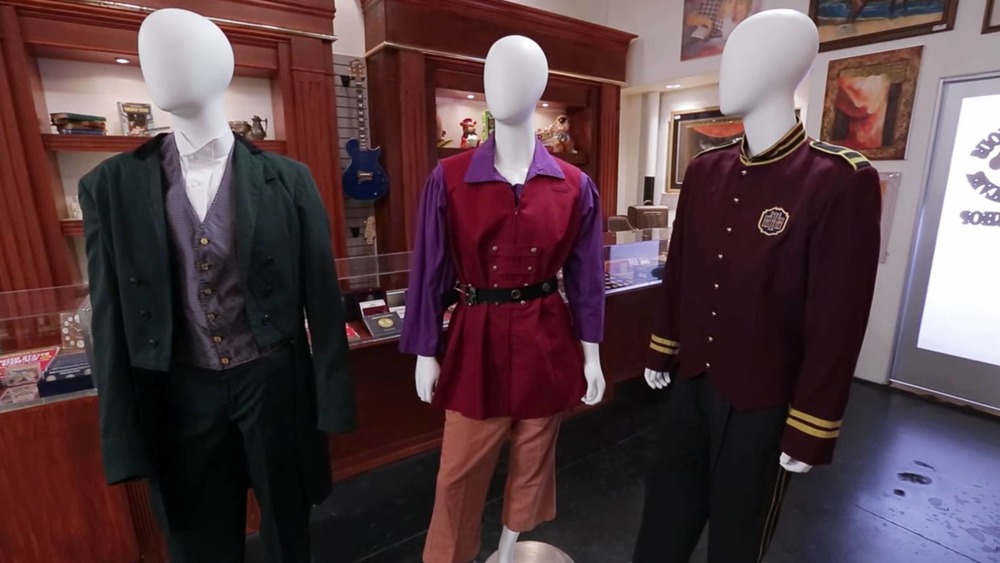 History
Normally when a unique item comes into the World Famous Gold & Silver Pawn Shop, Rick calls in an expert to get a better idea of how much something is worth. He must not have had a Disneyland expert handy as he was ready to wheel and deal right off the bat. The seller originally asks for $3,000 (or $1,000 per costume). After some back-and-forth, Nick agrees to sell the costumes to Rick for $2,500 total, and while Rick doesn't mention how much he thinks he can sell each outfit for, it's a pretty safe bet he'll turn a profit considering the immense popularity of all things Disney. If nothing else, they make for good conversation starters in the store. 
Being a Disneyland fan isn't just a casual thing for a lot of people. When someone loves the theme park, they're really in love with it, which is why so much authentic Disney memorabilia has fetched handsome prices over the years. Back in 2017, a ton of original Disneyland gear went up for auction with some items fetching upwards of $10,000 (via The OC Register). One of the more interesting items included in this auction was an original Keystone Cop costume cast members would wear on Main Street back in the day, which sold for $6,900. The costumes Rick bought may not go for that much, but even if he sold each individual set of clothing for $2,000 to $3,000, he'll still make his money back and then some. 
Part of being in the pawn business involves taking risks, but sometimes, those gambles pay off in big ways. With authentic Disneyland gear, Rick obviously knew what he had on his hands and should make a pretty penny from the exchange.