Here's How You Can Watch Every Episode Of The Vampire Diaries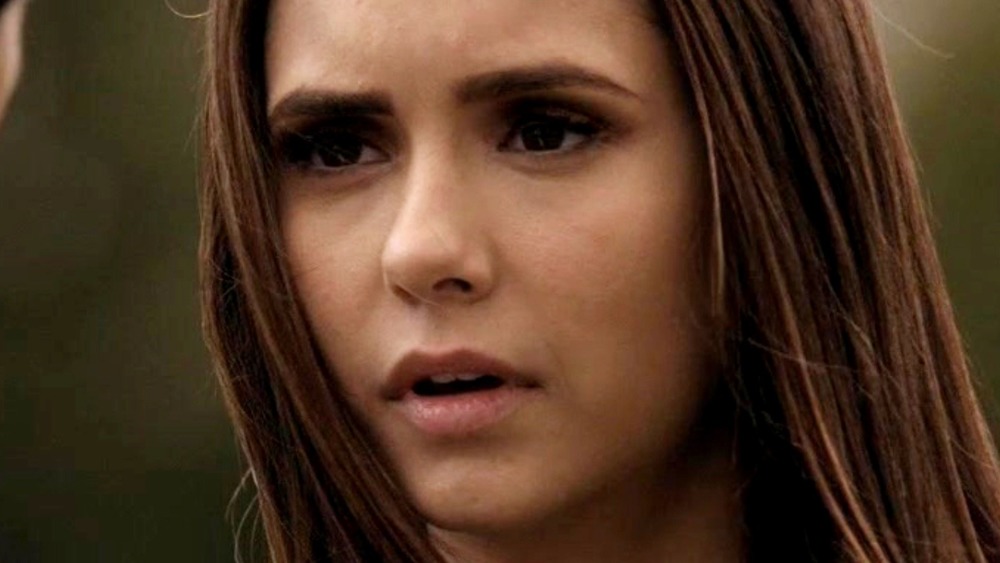 The CW
If you were one of the millions of people sucked into the vampire craze of the mid 2000s, chances are you were a fan of The Vampire Diaries. First premiering on The CW in 2009, the beloved teen vampire drama ran for eight seasons before coming to an end in March 2017. It ran so long, that even super fans may have forgotten what happened in season 1, and may now be in the mood for a refresher.
Starring Nina Dobrev as Elena Gilbert, the show centers around the love triangle between Elena and vampire brothers Stefan (Paul Wesley) and Damon (Ian Somerhalder) Salvatore, and the supernatural dangers that lurk in their town of Mystic Falls. The Vampire Diaries is loved for its all-star cast and twisty plot, not to mention the on-trend vampire themes, which likely went a long way toward cementing its spot on The CW's roster for the better part of a decade.
Luckily for fans, The Vampire Diaries is currently available to stream in its entirety, so they can dive back into the adventure in Mystic Falls whenever they please.
Netflix has The Vampire Diaries' entire run ... for now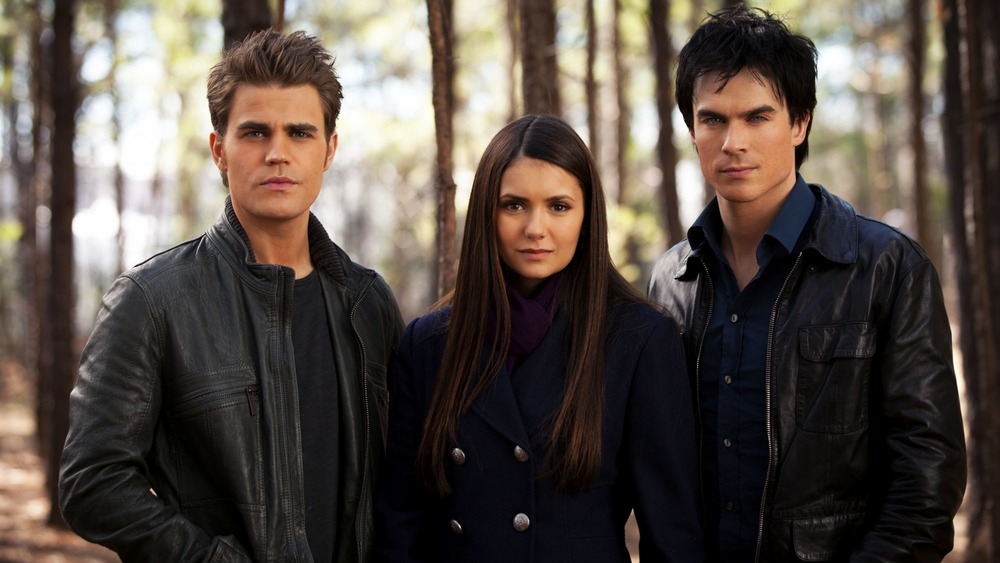 The CW
The Vampire Diaries is currently available on Netflix, and will be for the foreseeable future. Though fans in the U.K. and Ireland were upset that the show was removed from the platform late 2020, their cries were heard, and The Vampire Diaries was added back to Netflix in early 2021.
There's no news regarding when fans in the U.S. can expect The Vampire Diaries to leave Netflix. However, What's on Netflix does warn that the series may follow a similar release schedule to other CW shows': "In the cases of The CW shows on Netflix, they remain on Netflix for the lifetime of the show plus five years afterwards. Season eight of The Vampire Diaries was added in March 2017 so therefore we are currently predicting seasons 1-8 of The Vampire Diaries are set to leave Netflix on March 2022."
The Vampire Diaries is also available on Netflix in Denmark, Switzerland, Australia, India, and more, so fans across the world are free to binge-watch to their heart's content.