Things You Forgot Happened In The Pilot Episode Of Warrior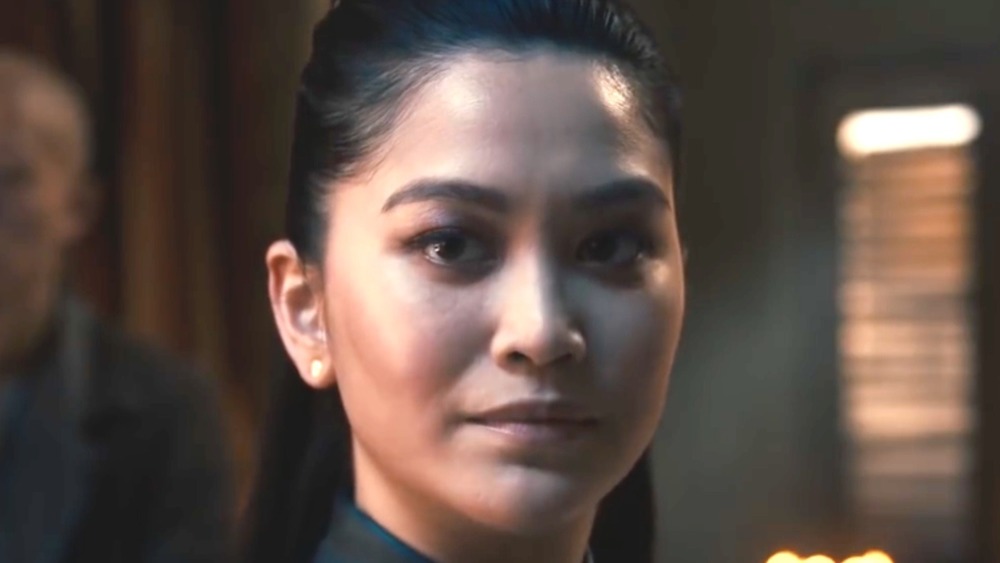 Cinemax
If you click a link and buy a product or service from a merchant, we may be paid an affiliate commission.
Although Cinemax is now out of the original scripted programming game, the premium cable network and sister to HBO was home to some of television's best action dramas over the last decade, from the globe-trotting Strike Back to the pulpy Banshee. Although those originals were missing from HBO Max's lineup when the streaming service first launched last spring, a few have since made their way to the platform, including the martial arts drama Warrior.
Based on the writings of Bruce Lee, the series is set in the late 1800s and explores the Tong Wars of San Francisco and the anti-Chinese racism of the 19th century that eventually led to the Chinese Exclusion Act. Over the course of Warrior's two seasons, the show, which was produced by Justin Lin and Shannon Lee, Bruce's daughter, and run by Banshee co-creator Jonathan Tropper, became a premier destination for exciting action and exceptionally choreographed fight scenes. It was also one of the few shows to feature multiple Asian actors, or actors of Asian descent, in prominent, leading roles.
Andrew Koji stars in the series as martial arts prodigy Ah Sahm, who travels to America with the intention of bringing his little sister, Xiaojing (Dianne Doan), home. Instead, he finds himself in the middle of a brewing war between two rival Tongs and discovers that his sister, now going by the name Mai Ling, is married to the leader of one of them and secretly pulling the strings. If it's been a while since you watched the show, you should take the opportunity to revisit it now that it's streaming on HBO Max, but if there's no time, here are five things to help you remember Warrior's pilot, titled "The Itchy Onion."
Ah Sahm gets into a fight at immigration, earning him his job with the Hop Wei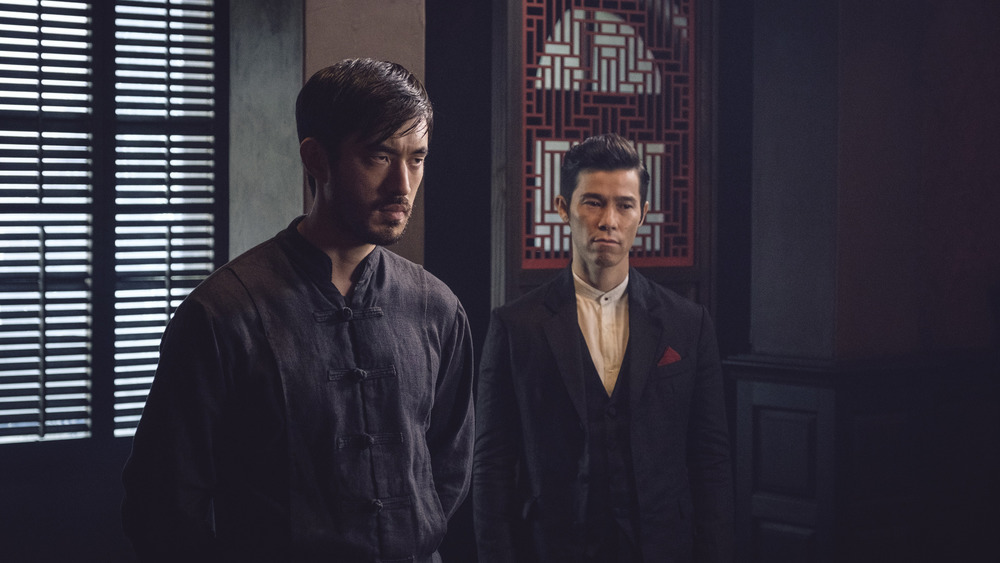 Graham Bartholomew/Cinemax
When Ah Sahm arrives in San Francisco, he has no intention of staying in the country. But after witnessing three white immigration officers messing with a fellow Chinese immigrant, even knocking his small bowl of food to the ground, he steps in and finds himself on the receiving end of their torment instead. Of course, what they don't know is that Ah Sahm can both understand their racist remarks on account that he had an American grandfather and speaks fluent English, and he is also an exceptionally skilled martial artist. He makes quick work of the three goons at the port, immediately attracting the attention of Wang Chao (Hoon Lee), a black market salesman who is free to move about the city because of connections. He immediately scoops up Ah Sahm and sells him to the Hop Wei as a hatchet man.
Sgt. O'Hara heads up a new police squad in Chinatown, but he can be bought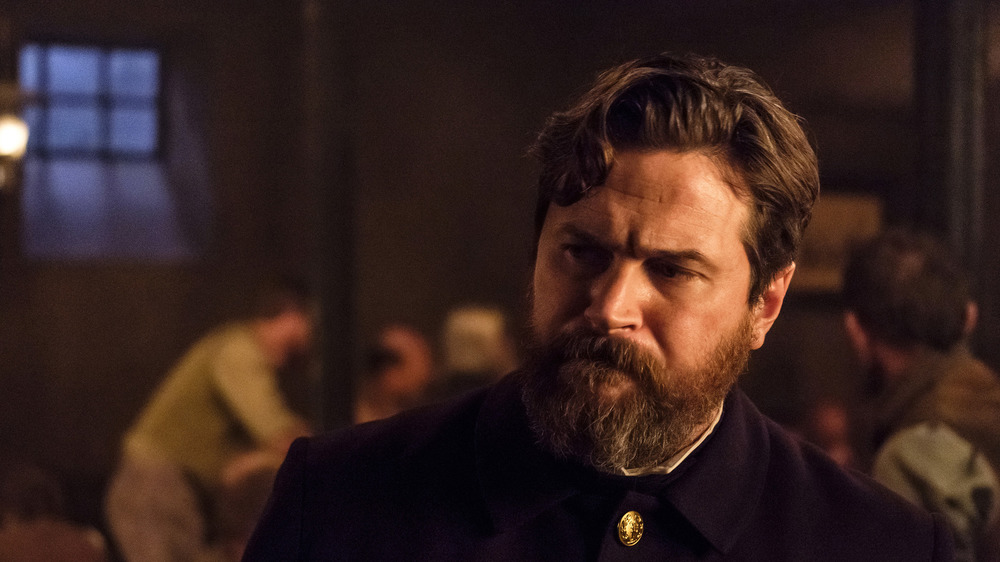 Graham Bartholomew/Cinemax
Warrior features so many interconnecting storylines that it can be difficult to keep them all straight. Yet, one of the most important ongoing narratives involves the Irish, who are tired and angry because they believe the Chinese are taking their jobs, and this is after many of them risked their lives to fight in the Civil War. 
This anger leads to frequent eruptions of violence in Chinatown, which causes a headache for San Francisco's ambitious mayor (Christian McKay). His answer is to assign a new police squad to patrol the area. However, the man assigned to head it up, Sgt. Bill O'Hara (Kieran Bew), is also an Irishman who served in the Civil War, and he has no real desire to tackle the job. Plus, he's less than clean himself. Not only does he purchase illegal weapons from Wang Chao, but he accepts money from Irish union leader and mob boss Dylan Leary (Dean Jagger) to keep one of O'Hara's squad members from appearing in court, seemingly proving that he can be bought and hinting that the character might be in need of some money.
Long Zii wants peace with the Hop Wei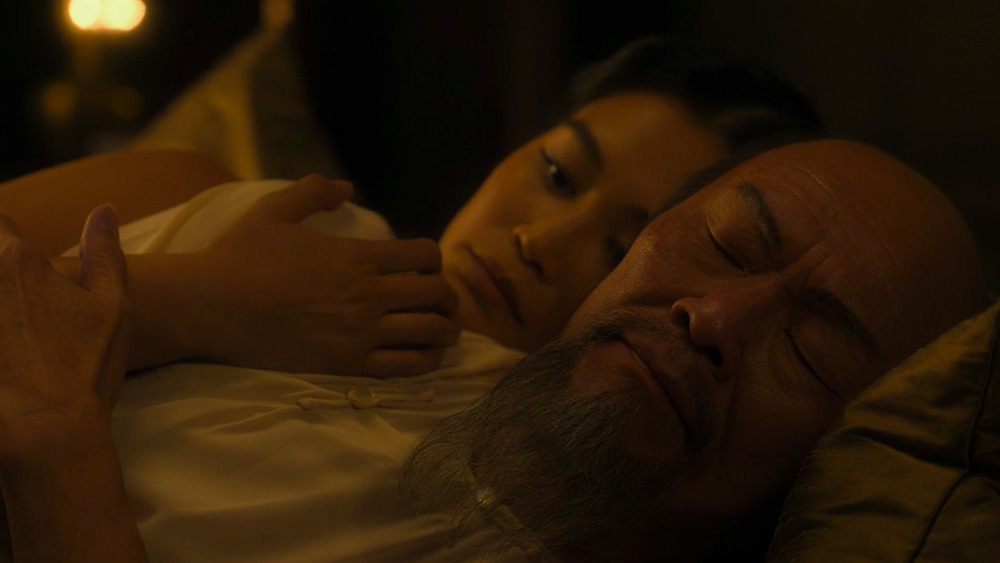 Cinemax
Tensions are running high in Chinatown at the start of Warrior, with two rival tongs, the Hop Wei and Long Zii, causing much of the trouble. Ah Sahm butts heads with some of the Long Zii after making inquiries about his sister in a brothel run by a powerful madam known as Ah Toy (Olivia Cheng). 
Near the end of the episode, after Ah Sahm fights Long Zii's enforcer, Li Yong (Joe Taslim), it's revealed that Long Zii himself has no desire to go to war with the Hop Wei at all. "These are dangerous times for all Chinese," he tells Mai Ling, referencing the high anti-Chinese sentiment that permeates the city. "We can't afford to be at war with each other." She promises she'll set a meeting with the Hop Wei to iron out a peace, but she has no intention of actually assisting in any peace talks.
Mai Ling is working with Buckley to bring opium into San Francisco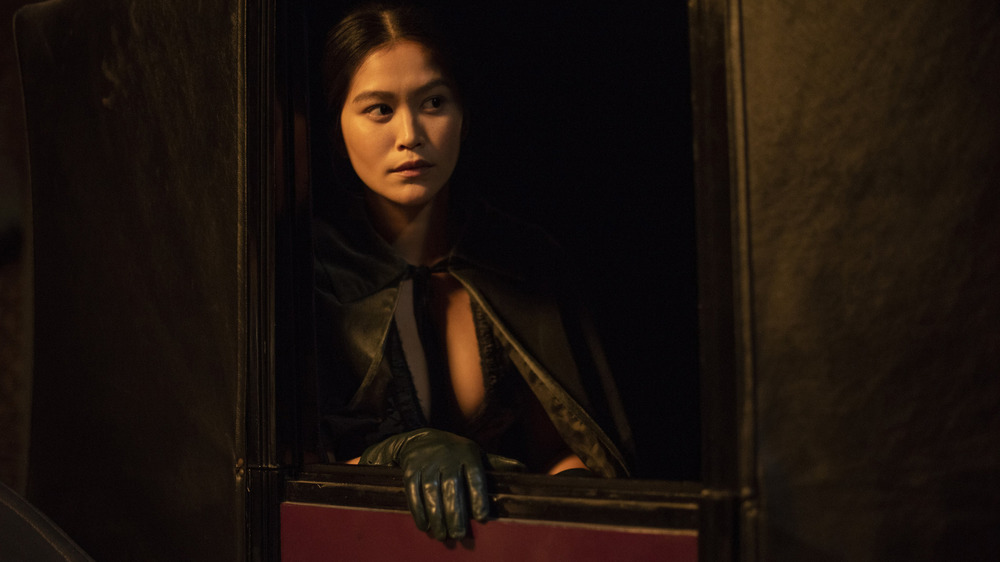 David Bloomer/Cinemax
Ah Sahm was surprised to find out that his sister was married to Long Zii, the leader of the Hop Wei's rival, but that is hardly the most surprising thing the audience learns about his sister in the Warrior pilot. After agreeing to set a meeting for her husband, Mai Ling then takes a secret meeting of her own, this one in the middle of the night. She meets with Buckley (Langley Kirkwood), the deputy mayor of San Francisco, to discuss what appears to be an already existing plan to bring more opium into the city. But if Mai Ling wants to take over the opium trade, run the Long Zii, and pull all the strings in Chinatown, there cannot be any sort of truce between the tongs, so she agrees to stoke the flames of a gang war. "There will be no peace," she tells Buckley. It's clear from that moment on that Mai Ling is not someone you want to cross or underestimate.
Ah Toy is revealed to be a vigilante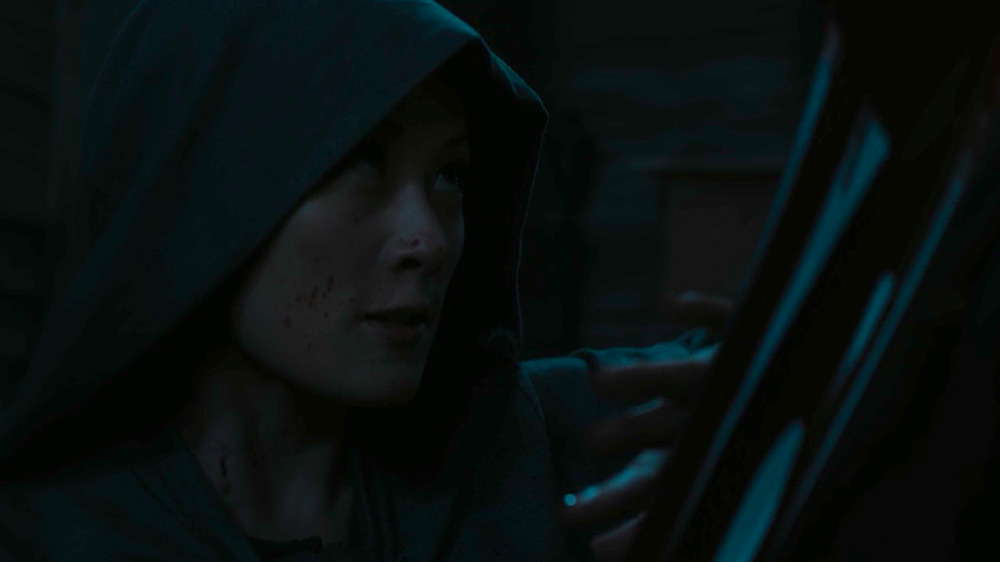 Cinemax
What makes Warrior stick out from the rest of the shows in the crowded TV landscape isn't just the series' dedication to Asian representation or its storylines tackling systemic racism in America, many of which still unfortunately resonate today, but also its deliberate placement of women in positions of power. While Mai Ling is secretly pulling the strings of Long Zii and working to bring opium into the city, we learn that Ah Toy doesn't just run an expensive brothel frequented by many of the city's elite and powerful. At night, she also slips on a hood and becomes a vigilante, doling out justice to whomever she feels deservers it. At the end of the pilot, she quickly and easily cuts down two Irishmen who murdered Chinese laborers in the middle of the night, proving that she is more than meets the eye.
Both seasons of Warrior are streaming on HBO Max.