Warrior Season 3 - What We Know So Far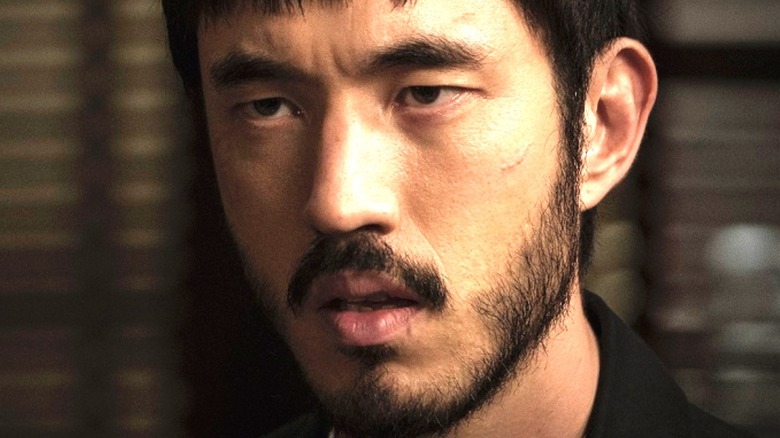 Cinemax
If you click a link and buy a product or service from a merchant, we may be paid an affiliate commission.
The first two seasons of "Warrior" were produced by Cinemax as a network original. Unfortunately for fans at the time, Cinemax ultimately decided to withdraw entirely from producing new TV series following "Warrior" Season 2. Thus, it was canceled simply by virtue of a shift in network strategy. In January 2021, however, the series found new life when it was added to HBO Max's streaming library, where it remains today.
Though "Warrior" premiered in 2019, its roots reach back decades earlier. The initial concept behind what ultimately became "Warrior" originated in the mind of none other than martial arts movie messiah Bruce Lee. When Lee died in 1973, his idea for a TV series remained merely conceptual. The two seasons of "Warrior" as they exist today are the realization of ongoing efforts by Bruce Lee's daughter Shannon Lee to bring that idea to life.
As per Bruce Lee's initial premise, the "Warrior" story begins when a Chinese martial artist immigrates to San Francisco in the late 1800s. He soon gets wrapped up in ongoing conflict between San Francisco's tongs, which are community centers of sorts for Chinese immigrants, sometimes tied to organized crime. Thanks to HBO's addition of the series to its flagship streaming service, interest in "Warrior" rose to an all-time high, and as a result, HBO Max will now produce a third season. Here's everything we know about "Warrior" Season 3.
When will Warrior season 3 be released?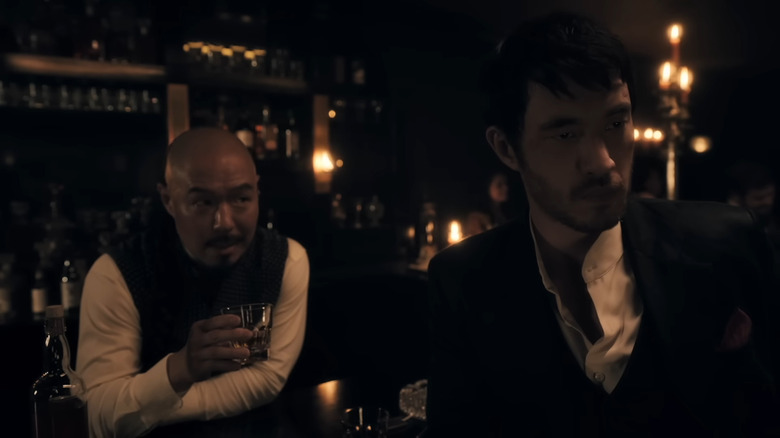 HBO Max
Justin Lin, the director of multiple entries in the "Fast & Furious" franchise and producer of "Warrior," was among the first to express hope for a third season. According to Lin, the creative team behind "Warrior" had "a lot more stories to tell." Actor Chen Tang, who played Yao in the live-action adaptation of "Mulan" and joined "Warrior" Season 2 as Hong, later told Inverse that the show's producers had initially planned for four or five seasons in total. He, too, was among those publicly hoping for at least one more season after its cancellation. An inevitable Change.org petition for a new season, meanwhile, reached its goal of more than 65,000 signatures prior to Season 3's confirmation.
Finally, in April 2021, HBO Max shared a video to its Twitter account in which members of the "Warrior" crew confirmed that the series will indeed be back for more. Per a report from TVLine, filming on the long-promised "Warrior" Season 3 began in July 2022, almost two years after the last episode of Season 2 aired. Then in November 2022, KFTV reported that the series had finally wrapped shooting its third season. The 10-episode third season will debut on HBO Max sometime in 2023, according to a promo video released in December 2022.
What is the plot of Warrior season 3?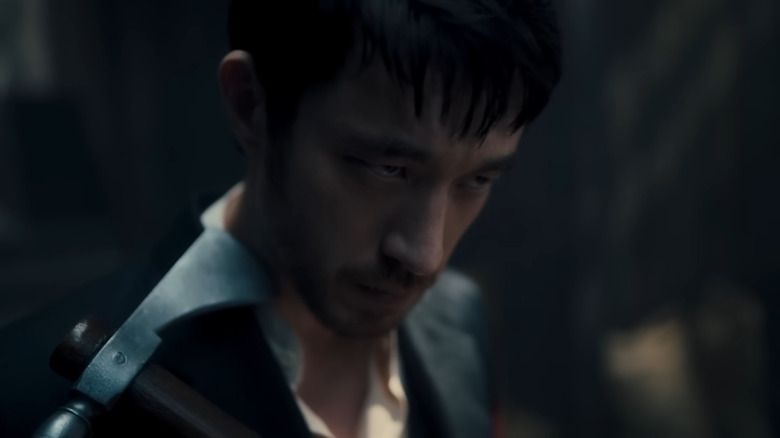 HBO Max
"Warrior" Season 2 concluded with a two-pronged cliffhanger of sorts. Thus, those two particular lingering plot threads will be likely addressed upon the series' revival. On one front, the imprisoned Zing (Dustin Nguyen) appears to have broken out of his confines in the season's final moments. As the leader of the Fung Hai tong, his reintroduction should shake up the ongoing tong wars considerably. Meanwhile, the fact that Ah Sahm is Mai Ling's brother became public knowledge near the end of Season 2. Therefore, the effect that knowledge will inevitably have on inter-tong politics should come to a head in Season 3.
On another front, Mai Ling is blackmailing Walter Buckley (Langley Kirkwood), the mayor of San Francisco, over knowledge of his past as a Confederate soldier. Their ongoing alliance, too, should only add fuel to the fire. Based on countless prior series developments, the inevitable outcome of each of these plot developments will be plenty of fighting and resultant bloodshed.
Who is starring in Warrior season 3?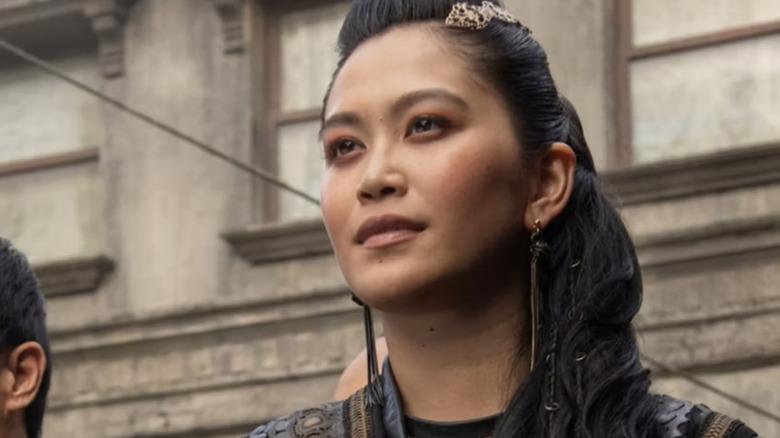 Warner Bros. Television Distribution
The "Warrior" Season 3 cast will be quite large. According to Deadline, these main cast members will return: Andrew Koji (martial artist Ah Sahm), Dianne Doan (Sahm's sister Mai Ling, leader of the Long Zii tong), Jason Tobin (Wei tong leader Young Jun), Olivia Cheng (madam Ah Toy), Hoon Lee (Wang Chao) and Tom Weston-Jones (Richard Lee). TVLine broke the news of two new regulars to the "Warrior" cast for Season 3. Mark Dacascos (Wo Fat on the new "Hawaii Five-0; The Chairman on "Iron Chef America") is set to portray Kong Pak, a former gang leader and an old friend and mentor figure to Li Yong. Chelsea Muirhead, best known for the Canadian series "Slo Pitch," is set to play Yan Mi, a Chinatown printer's daughter with more skills and motivation than it may initially seem.
Joining them will be 10 new actors in 10 new recurring roles, cast additions that hint at new plot directions for "Warrior" Season 3. Among them are Telly Leung as itinerant nightclub singer Marcel, cement factory owner Horace Clark (Kevin Otto), Adam Rayner as railroad tycoon Douglas Strickland III, Nick Cordileone as Secret Service agent Edmund Mosely, Dominique Maher and Sean Marco as San Francisco political insiders Catherine Archer and Stewart Gump, respectively, Neels Classen as the city's new chief of police, Colin Moss as mayoral candidate Franklin Thayer, Sizo Mahlangu as Barbary Coast gangster Isaac, and Jazzara Jaclyn as socialist Eliza Pendleton.
Who is the showrunner for Warrior Season 3?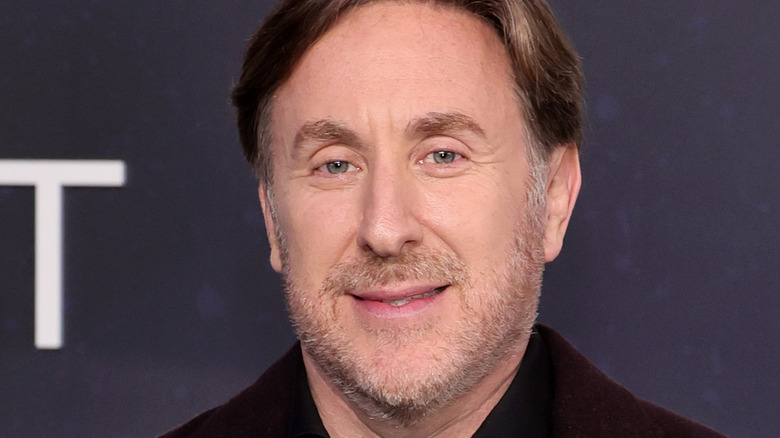 Jamie Mccarthy/Getty Images
As "Warrior" is based on works developed by the late actor and martial arts master Bruce Lee, it's important that the production have a representative of the family on hand to make sure the series adheres to the original vision as much as possible. Lee's daughter, actor and martial artist Shannon Lee, fills that role on "Warrior," officially billed as an executive producer. Meanwhile, the daily production of "Warrior," both the technical and the creative, are overseen by a producer and an executive producer with the unofficial but important title of "showrunner," and that's Jonathan Tropper. Also the creator of premium cable cult hit "Banshee," Tropper devised and developed "Warrior," wrote about half of its episodes in seasons one and two, in addition to show running. According to Inverse, it's a gig Tropper will continue to do in the near future, into "Warrior" Season 3 and beyond, should the show run that long.