23% Of People Agree That This Is The Best TV Show President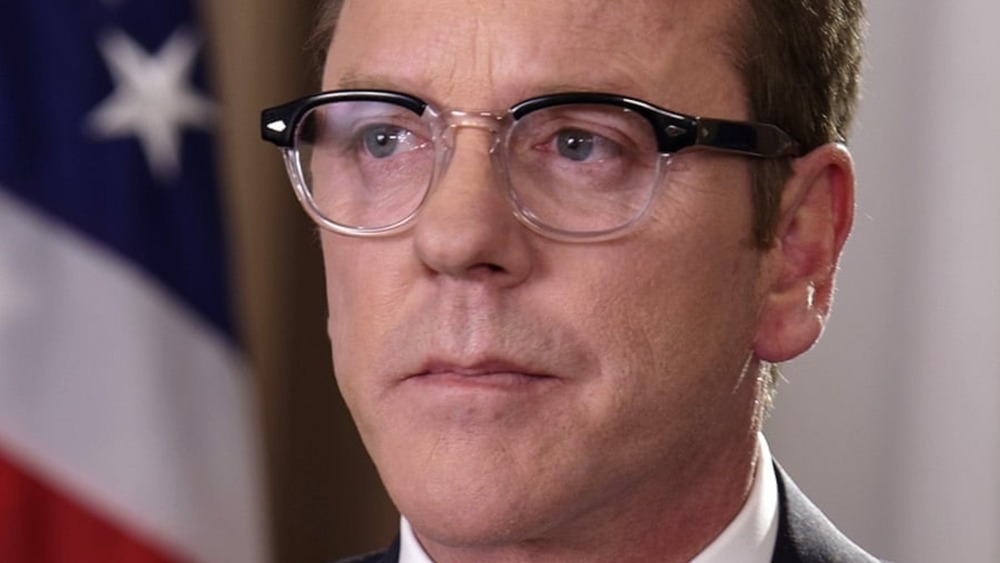 ABC/Netflix
The polls are closed, and the votes have been tallied. 
Shows like 24, The West Wing, Scandal, and House of Cards have dramatized what goes on in the White House and on Capitol Hill, allowing us to imagine what it's like to be a D.C. insider — with varying degrees of authenticity. It's easy to forget that before a television star became our 45th president, we would watch fictional TV shows about the inner workings of the oval office, with numerous actors embodying the role of the president themselves. 
The men and women who have portrayed the commanders-in-chief have developed their own loyal followings on par with those of political candidates, racking up viewers and even, in some cases, managing to bridge party lines in the real world. During the chaotic times in which the majority of the shows that respondents mentioned aired, audiences may have been tuning in to these political dramas to escape into another world, one where global crises were handled by the end of the hour.
While there are plenty of fictional presidents who have graced the silver screen, only one can emerge as the winner. Looper polled 528 U.S. respondents, and here's who won the title of the best TV show president.
23 percent of fans think Josiah "Jed" Bartlet is the best TV show president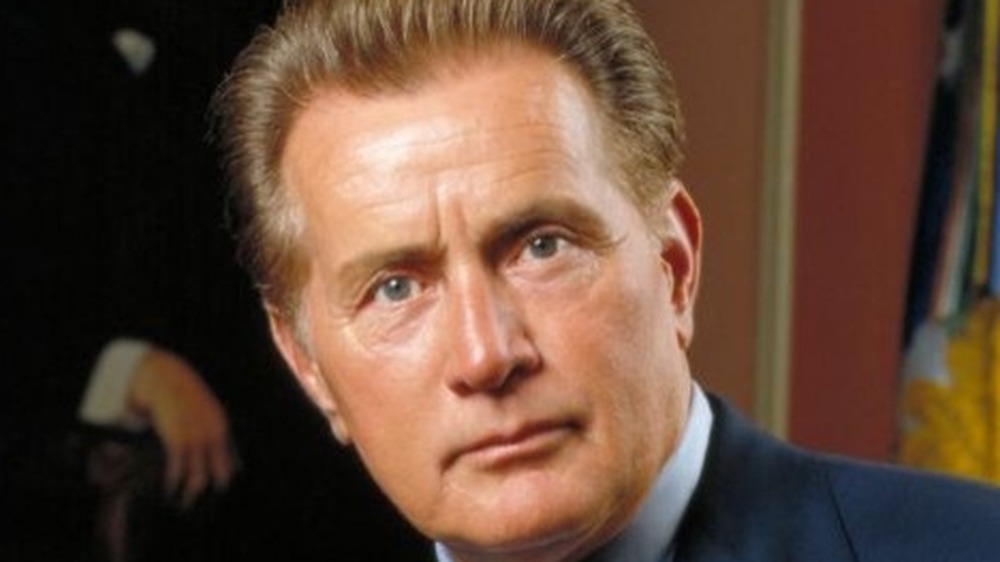 NBC
Whether he's speaking in Latin or containing a crisis in the Situation Room, Jed Bartlet is what people think of when they think of TV show presidents. Martin Sheen brought Bartlet to life as the star of Aaron Sorkin's The West Wing, which ran for seven seasons, from 1999 to 2006, and inspired countless shows like it.
While Bartlet can command a room — and a country — with his distinguished eloquence and air of gravitas, he's able to communicate a sense of relatability as well. From the very first episode, when we hear his panicked staff circulating the message "POTUS in a bike accident," Bartlet is profoundly humanized. It's here where we realize this is not a code for some international dilemma: The president has simply crashed his bicycle into a cypress tree. He became even more relatable when he was forced to deal with the kidnapping of his daughter Zoey (played by a young Elisabeth Moss). Here, he appeared as more than just a president — he was a father, too. 
Bartlet and his staff were even capable of reaching across party lines. "The bulk of the mail we'd get would be from people who identified themselves as Republicans or said, 'I don't agree with the politics' but nonetheless liked the way they felt when they watched the show," Sorkin told The New York Times.
A tight race for the runners-up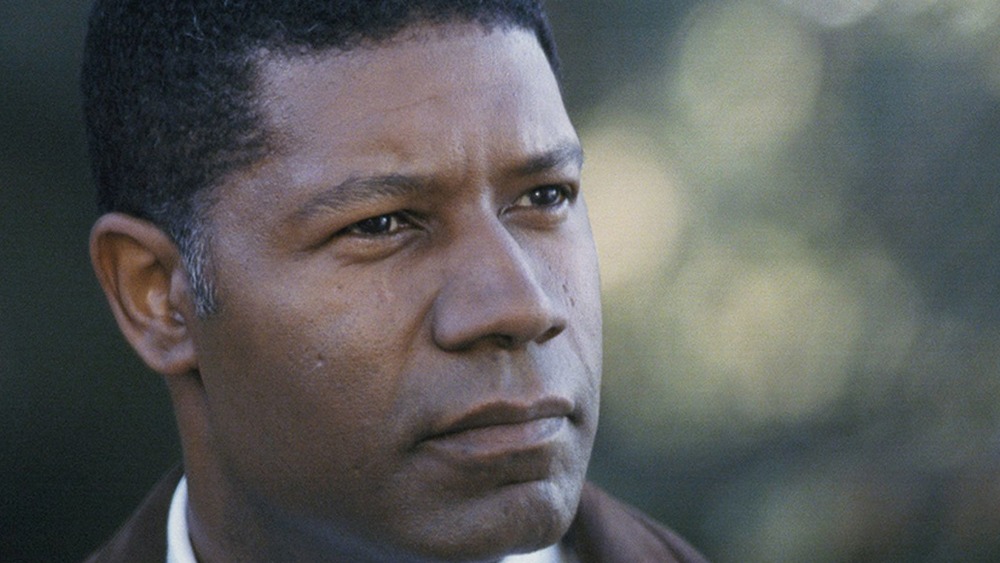 Fox
The runner-up for most popular TV president is Kiefer Sutherland as Thomas Kirkman from Designated Survivor, with 19 percent. Kirkman is an unlikely pick for second place, since his character is thrust into the role rather unexpectedly when his entire staff is killed in a terrorist attack on the Capitol. Originally serving as the Secretary of Housing and Urban Development, Kirkman is suddenly center stage and clearly manages to make a name for himself.
With 16 percent of the vote is Dennis Haysbert as David Palmer from 24. The voice of authority and composure both on 24 and in countless Allstate commercials ("Are you in good hands?"), Haysbert brought a sense of seriousness as well as humanity to the role. Coming in with 12 percent is Fitzgerald "Fitz" Grant III (Tony Goldwyn), the president/love interest of Olivia Pope on Scandal. In true presidential fashion, Fitz is having an affair with Olivia behind his wife's back, but that doesn't stop him from serving his country. 
In fourth and fifth place are two of television's female presidents, who managed to advance to the highest (fictional) office in the nation before any real-life female politicians. With 11 percent is Selina Meyers in Veep, who can't exactly be counted as an "admirable" president but, according to former White House staffers, can be considered the most accurate one: Obama aides have said that Veep is more realistic than The West Wing or House of Cards. The satirical show stars Julia Louis-Dreyfus as the narcissistic and incompetent Meyers, hilariously showing just how petty politics can get. And with seven percent is Geena Davis as Mackenzie Allen in Commander in Chief, about another former vice president who assumes the titular role after the president's unexpected aneurysm.
The votes for "other" came in at 11 percent, and there are certainly a host of other television presidents, from Cherry Jones as Allison Taylor on 24 to Richard Graves (Nick Nolte) on Graves. It turns out presidents can be a lot more lovable when they're not real.