The Underrated Kevin Costner Drama That's Taking Off On Netflix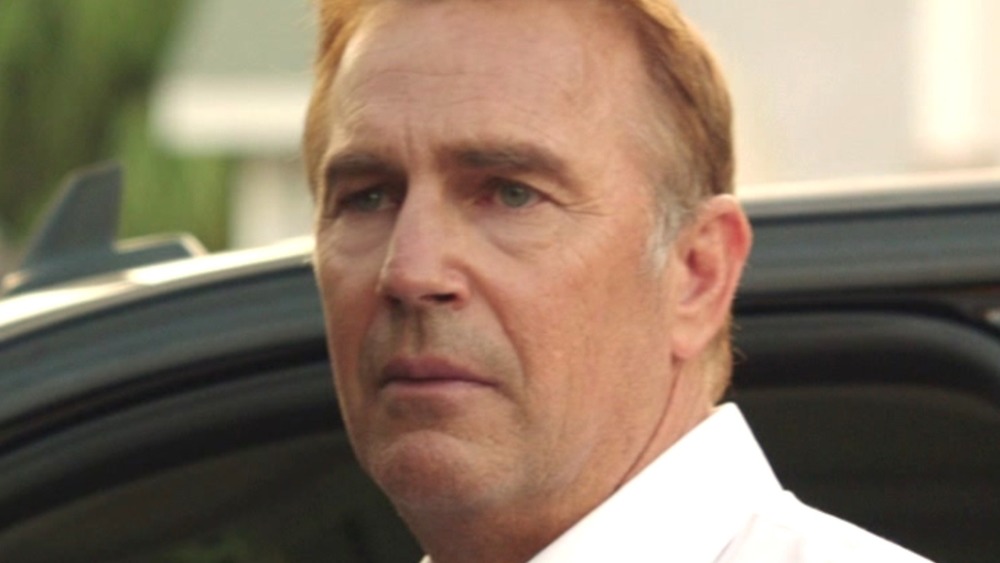 Relativity Media/IM Global
Kevin Costner has had one of the most remarkable careers of any Hollywood leading man. His filmography runs the gamut from critically acclaimed films like Bull Durham and The Bodyguard to major blockbusters like Man of Steel, in which he played Superman's father. Most recently, audiences have been able to find Costner in the Paramount Network series Yellowstone (where his time as John Dutton may be coming to an end, if certain theories are to be believed).
Clearly, four decades into his career, Costner is still an incredibly in-demand actor whose films typically attract big crowds even if they're a few years old. Case in point: One of Costner's popular films from a few years ago, Black or White, is currently doing exceptionally well on Netflix. The 2014 drama dropped on the streaming platform on March 2, 2021, and it didn't take long for it to break into the top ten most-watched movies in the U.S.
Black or White didn't light up the box office when it first came out, grossing just under $22 million in theaters worldwide (via Box Office Mojo), but now, it seems as though the movie is getting a second life, so you should hop on the trend and check it out while it's back in the cultural conversation. 
Black or White is a cross between a family drama and a thought-provoking parable of race relations in America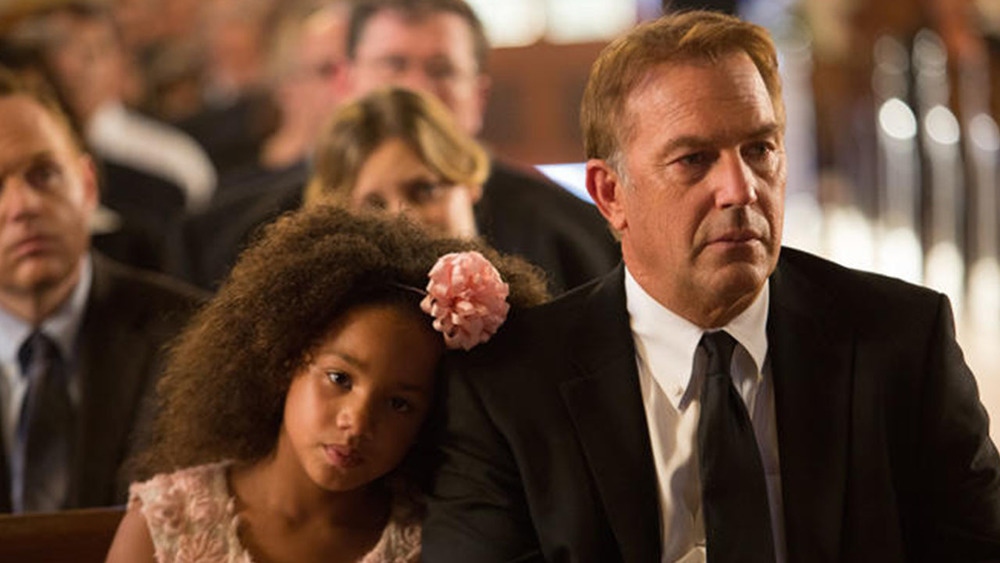 Relativity Media/IM Global
Written and directed by Mike Binder, Black or White follows a man named Elliot Anderson (Costner), who struggles with alcoholism in the wake of his wife and daughter dying. He becomes the caretaker of his daughter's child, Eloise (Jillian Estell), but the girl's grandmother, Rowena Jeffers (Octavia Spencer), questions Elliot's ability to raise a child by himself. Things get ugly as both grandparents believe they're the best person to look after the child, resulting in the two entering the courtroom to decide who should be Eloise's legal guardian. Through it all, Elliot and Rowena both learn more about forgiveness and race. They're joined in the cast by Andre Holland, Bill Burr, Anthony Mackie, and Gillian Jacobs.
Black or White has a lot more on its mind than your average family drama, and if you're looking for something to tug at your heartstrings, then this movie based on a true story will do the trick. Plenty of critics thought so too when Black or White first came out. One reviewer, Richard Crouse, wrote in his assessment of the film, "Black or White gives Kevin Costner several of his best on-screen moments in years. [...] Costner hasn't been this good in years. He's a believable drunk with the look of a man who has weathered tragedy but hasn't given up. A bent-but-not-broken spirit oozes off him and a stronger script might have placed his name on more than a few Best Actor lists."
Costner seems to have made it a habit as of late to portray world-wearied men haunted by some aspect of their past, as evidenced in some of his recent films like Let Him Go and McFarland, USA. Black or White follows in that trend, and it's easier now than ever to catch this underrated gem.