The Kevin Costner Interview That Has Yellowstone Fans Worried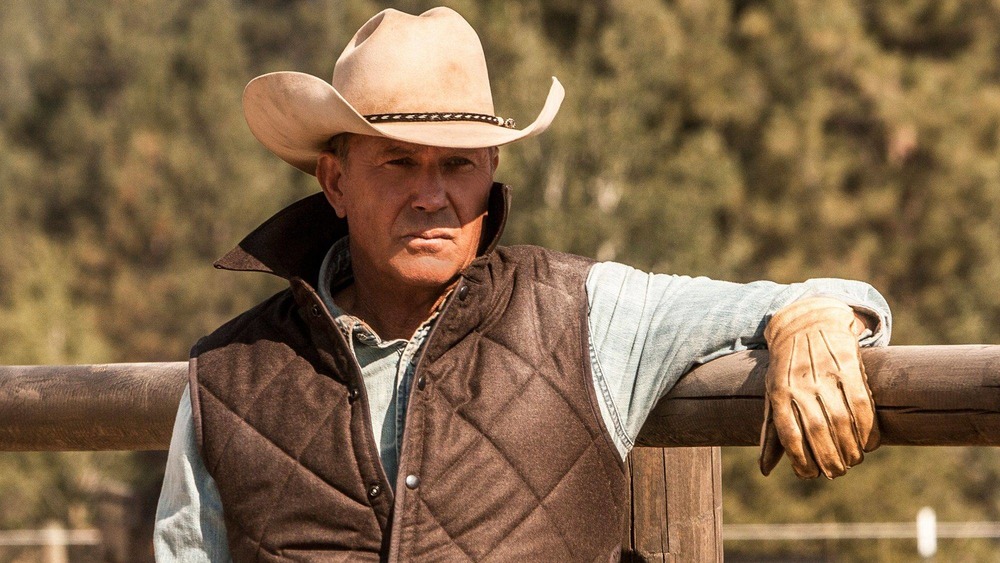 Paramount Network
Spoilers for Yellowstone season 3 ahead!
Fans of the hit series Yellowstone probably haven't been able to stop thinking about the intense season 3 finale. Within the episode's final moments, viewers witnessed an orchestrated attack on the Dutton family when John (Kevin Costner), Beth (Kelly Reilly), and Kayce (Luke Grimes) all suffered some kind of horrible assault whether it was in the form of a mail bomb or gunfire. 
John got the worst of it. As he was helping someone fix their car on the side of the road, an unknown assailant fired several machine gun rounds directly into his chest. Beth and Kayce were at least somewhat out of the line of fire, so it's conceivable that both of them make it out of the ordeal all right. The same can't necessarily be said of John, whose fate currently hangs in the balance until season 4 airs sometime next year. John's presence would be sorely missed on the show, and unfortunately, based on a recent interview Kevin Costner gave, we're starting to think his character may finally make a grand exit out of the series.
Kevin Costner mentions 'an ending,' and fans fear the worst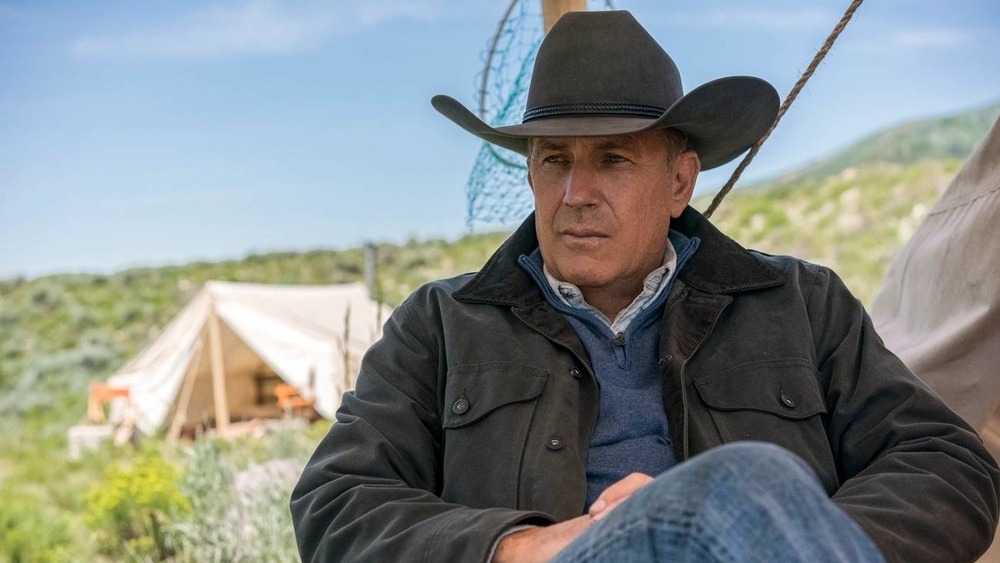 Paramount Network
Kevin Costner sat down with a Houston Fox affiliate to promote his new movie, Let Him Go, in which he stars alongside Diane Lane. The neo-Western has proven to be a massive hit on Amazon, and considering it's in the same genre as Yellowstone, it's only understandable that the topic of his character's fate would come up during the interview. 
When asked whether he'd return for Yellowstone season 4, Costner replied, "I can't say. I mean, there's an ending that you're gonna see. Hopefully it's a powerful one for you. But I can't [say anything]. Listen, I try to make things and be a part of things that have a dramatic arc to them. So I ... Just try to enjoy it right up to the end, if you can." The fact that he mentions "an ending" certainly doesn't bode well for John Dutton, and it does seem to hint that even if he doesn't pass away, some other character will. 
Granted, it's important to take these comments with a grain of salt as it seems as though Costner is purposely playing coy. After all, his bosses over at Paramount would absolutely be furious with him if he just came out and said, "Yeah, John dies." It's all about keeping the fans enticed and stringing them along until the season 4 premiere episode. Without any evidence one way or the other regarding the Dutton patriarch's fate, fans are left to speculate and form their own theories about which direction the future of Yellowstone will take.