Why Chase From The Good Lord Bird Looks So Familiar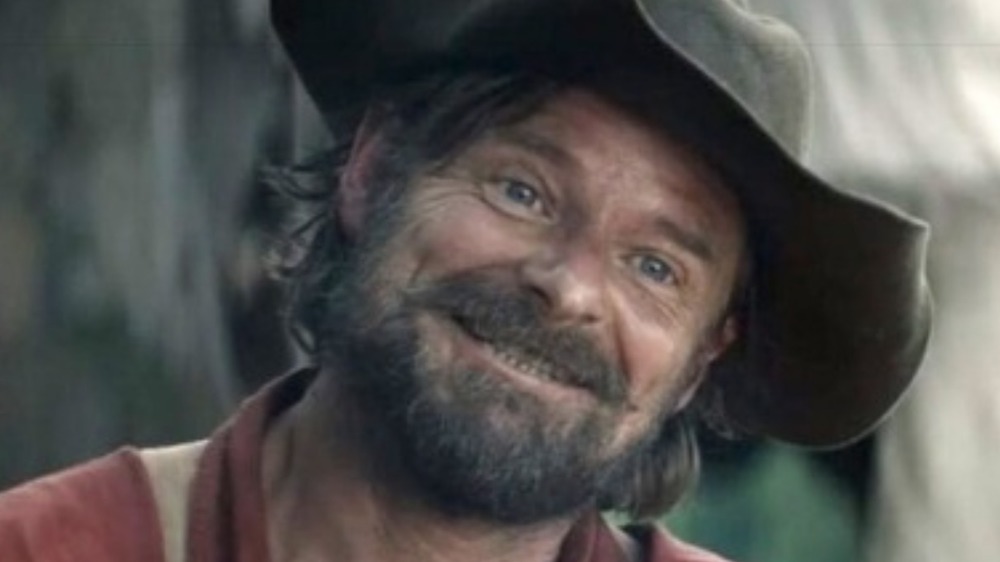 Showtime Networks
Showtime's highly rated limited series The Good Lord Bird, produced by and starring Ethan Hawke, tells an engaging story of the real John Brown's campaign against slavery in pre-Civil War America. Throughout the series seven-episode run, audiences see exaggerated versions of historical figures push back against the horrifying institution, including Harriet Tubman (Zainab Jah) and Frederick Douglass (Daveed Diggs). While the show traces the real path that John Brown and his followers took to Harpers Ferry to a reasonable degree of accuracy, The Good Lord Bird and the 2013 book that series is based on are works of fiction. Some of the most prominent characters in the series are entirely imagined, including show narrator and central figure, Onion (Joshua Caleb Johnson). 
While it might be disappointing to realize that not all of The Good Lord Bird's characters appear in history books, some of the series's fictional figures are very memorable. Take Chase, for example, the agreeable traveler who offers to marry an overeager and naive Onion in the show's second episode. If you think you might recognize Chase from somewhere, you're probably right — he is played by Steve Zahn, who has had a long career in Hollywood. Here is why Chase from The Good Lord Bird looks so familiar.
Steve Zahn appeared as Sammy in Reality Bites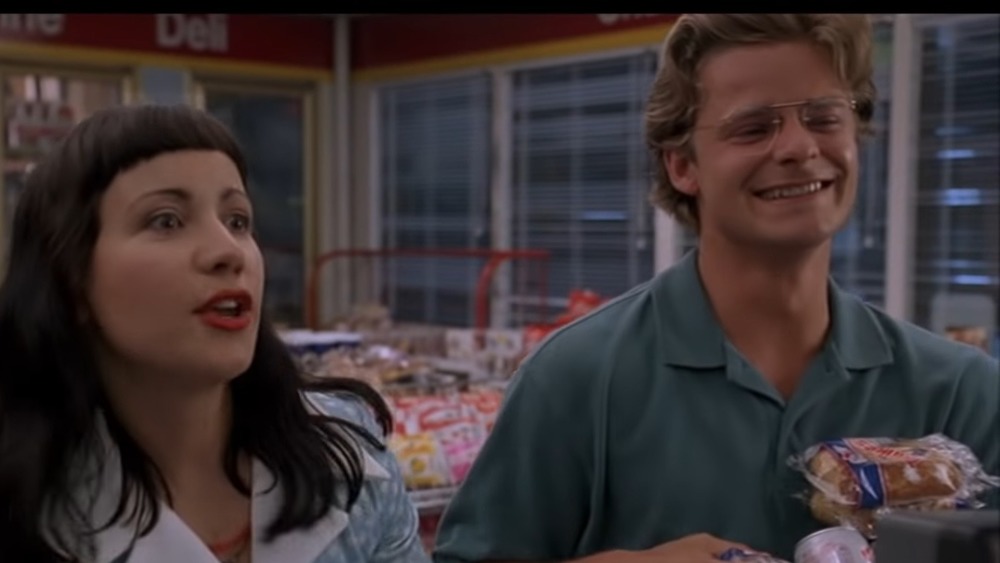 Universal Pictures
Like many young actors, Steve Zahn got his start in theatre. He first found roles in plays in the midwest, but his career began to pick up steam when he and his close friend Ethan Hawke founded the Malaparte theater company (via New York Magazine). Zahn and Hawk's friendship would help Zahn land his first role in a major film, the 1994 Gen X classic Reality Bites. Zahn played Sammy in Reality Bites, a closeted gay man struggling with the challenge of revealing his sexuality to his conservative parents. In 1994, discussions about LGBTQ rights were becoming more visible but remained a divisive subject. Zahn's choice to portray a gay character in what would become his breakthrough role showed a willingness to engage with complex issues and take parts some would view as outside of the mainstream.
Beyond that, Zahn's nuanced portrayal of Sammy helped his character stand out in the film that featured some of the most talked-about young stars at the time. Reality Bites also featured Winona Ryder as aspiring documentarian Lelaina, Ethan Hawk as brooding guitarist Troy, Janeane Garofalo as the promiscuous Vickie, and Ben Stiller as young executive Michael. The quiet, thoughtful Sammy found his place in the iconic film and helped Zahn launch a stable career in Hollywood.
Zahn was one of the one-hit Wonders in That Thing You Do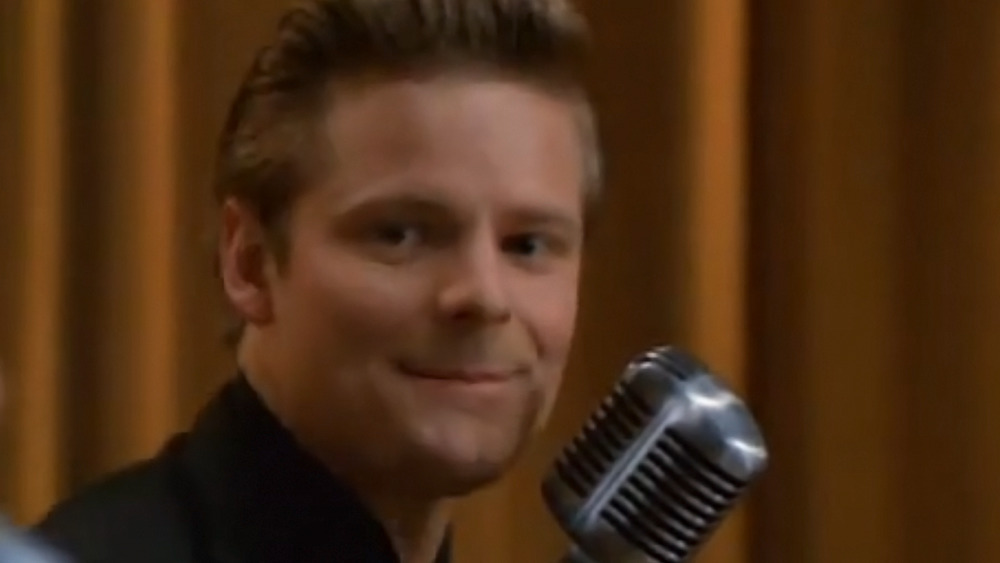 20th Century Fox
Steve Zahn showed off some comedic chops that would serve him well throughout his career in the 1996 comedy That Thing You Do! Zahn portrayed guitarist Leonard "Lenny" Haise, a member of the fictional band The Wonders, as part of an ensemble cast featuring Liv Tyler, Tom Everett Scott, Ethan Embry, Johnathon Schaech, and Tom Hanks in Hanks' directorial debut. That Thing You Do! chronicled the fictional rise and fall of a one-hit wonder band from small town Erie, Pennsylvania, and its struggle to adapt to the big time after rocketing forward to fame shortly after forming. 
While the film was lighthearted in nature, it still featured dark undercurrents of satire about what it takes to succeed in the entertainment industry, adding commentary to the struggle artists face in a machine run by big corporations. But Zahn gave Lenny's goofy antics and colorful personality an engaging kind of charm and his star continued to rise.
He appeared in 2001's ridiculous Saving Silverman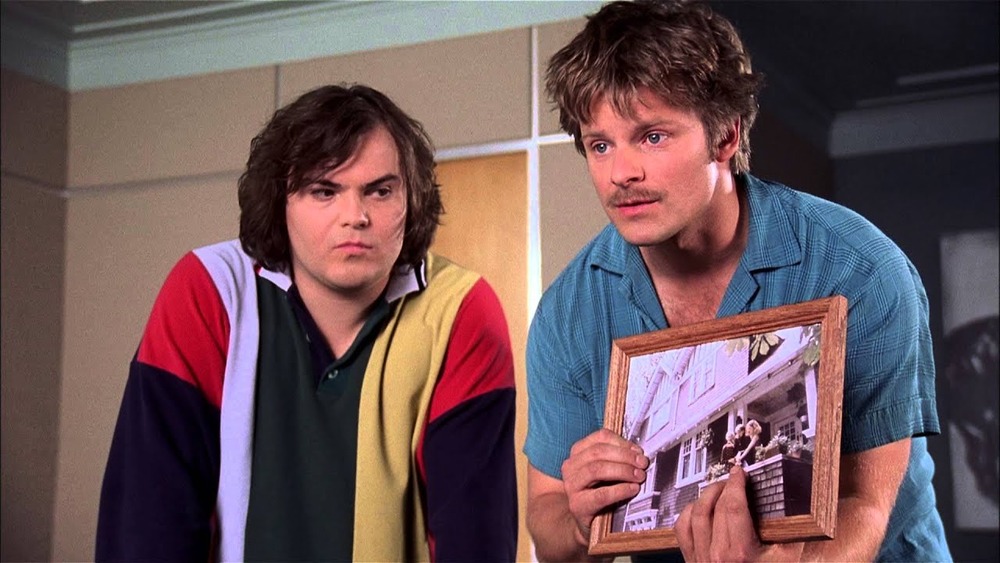 Sony Pictures Releasing
Digging even deeper into the comedic side of things, Steve Zahn took on the role of "Cowboy" Wayne Lefessier, a rodent wrangling nuisance animal removal technician in 2001's fairly idiotic dark comedy Saving Silverman. While his vocation does provide a few laughs and advances the plot in odd ways, Wayne's role as friend to title character Darren Silverman (Jason Biggs) and J.D. McNugent (Jack Black) is far more important to the movie's premise. When lovable loser Darren, part of the trio's Neil Diamond cover band, falls under the spell of castrating succubus Judith (Amanda Peet) and becomes her lapdog, Wayne and J.D. hatch a harebrained scheme to prevent them from marrying each other, a plan that involves kidnapping Judith and trying to reunite Darren with his long, lost love Sandy (Amanda Detmer), who's about to take her vows as a nun. Yeah, we did mention it was idiotic.
Saving Silverman managed to recoup its $22 million budget, but not by much (via Box Office Mojo). The film's $26 million worldwide gross and critical panning — it enjoys a lowly 19% rating on Rotten Tomatoes — make it quite the stinker.
Zahn and McConaughey got sidetracked in Sahara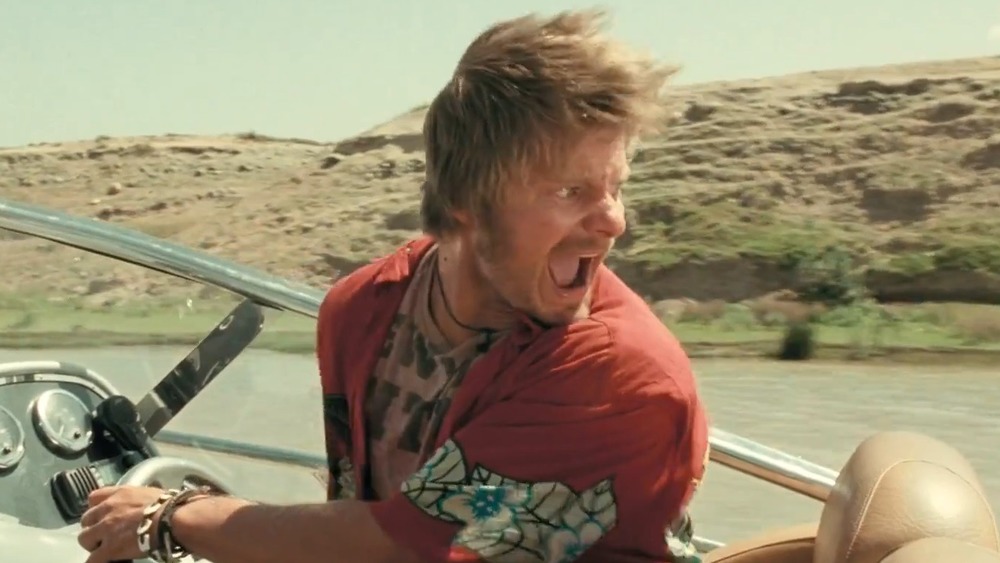 Paramount Pictures
Throughout the '90s and early 2000s, Steve Zahn spent a lot of time playing small roles in big movies, such as You've Got Mail, or appearing as a supporting character in lower-budget films such as Joy Ride. However, in 2005, Zahn joined Matthew McConaughey in a push for the big leagues that didn't quite pan out in the 2005 adventure film Sahara. The film had all the making of a big-budget hit, but nothing quite worked out the way it was supposed to. McConaughey was a big star in 2005, but his career was stuck in low gear after a decade of rom-coms while his successful reinvention, or McConaissance, was still years away. The film, planned as the first in a James Bond-style franchise, was based on series of popular novels by Clive Cussler and given a substantial budget. 
However, critics panned Sahara upon its release and the film ended up being a famously expensive flop. The entire thing turned into such a mess that it was the subject of a lengthy lawsuit (via The Hollywood Reporter). While the film might have ended up a disappointment, Steve Zahn leaned into his role as Al, sidekick to McConaughey's Dirk Pitt, bringing charm to the character and bringing much-needed comic relief to the adventure.
Steve Zahn was the voice of New Orleans in Treme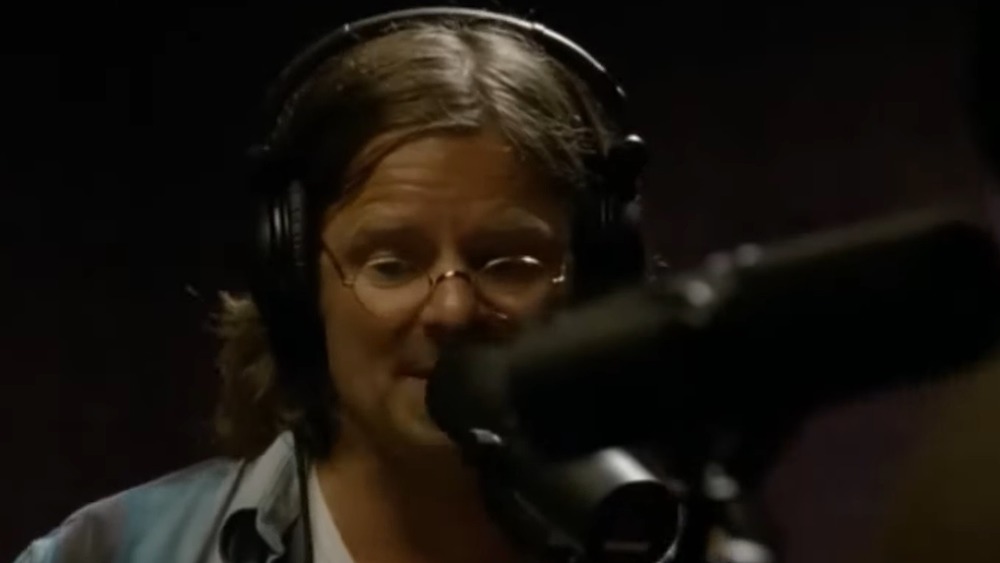 Warner Bros. Television
While many of Zahn's better-known roles are on film, he has also enjoyed an extensive TV career. One of his most prominent parts on the small screen was in the HBO drama Treme from David Simon. Treme premiered in 2010 and explored the historic New Orleans neighborhood of Tremé in the aftermath of Hurricane Katrina. Like much of David Simon's best-known work, such as The Wire and Generation Kill, Treme featured a stellar ensemble cast, which initially included John Goodman, Khandi Alexander, and Wendell Pierce. The series explored the trauma that New Orleans suffered after the cataclysmic disaster and its impact on both everyday citizens and the city's vibrant culture.
On Treme, Zahn plays Davis McAlary, a local radio personality with a combative streak and deep convictions for preserving the traditional New Orleans atmosphere. The series used multiple approaches to explore how New Orleans' creole culture was changing as the city recovered from Katrina, and Davis was perhaps the bluntest instrument of that dialogue. While there were many aspects of Davis' personality that some found off-putting at first (via IndieWire), Zahn's earnest portrayal of this self-appointed defender of New Orleans' heritage ended up as an endearing and memorable part of the series.