The Actress Who Plays Aileen Wuornos In American Horror Story Is Unrecognizable In Real Life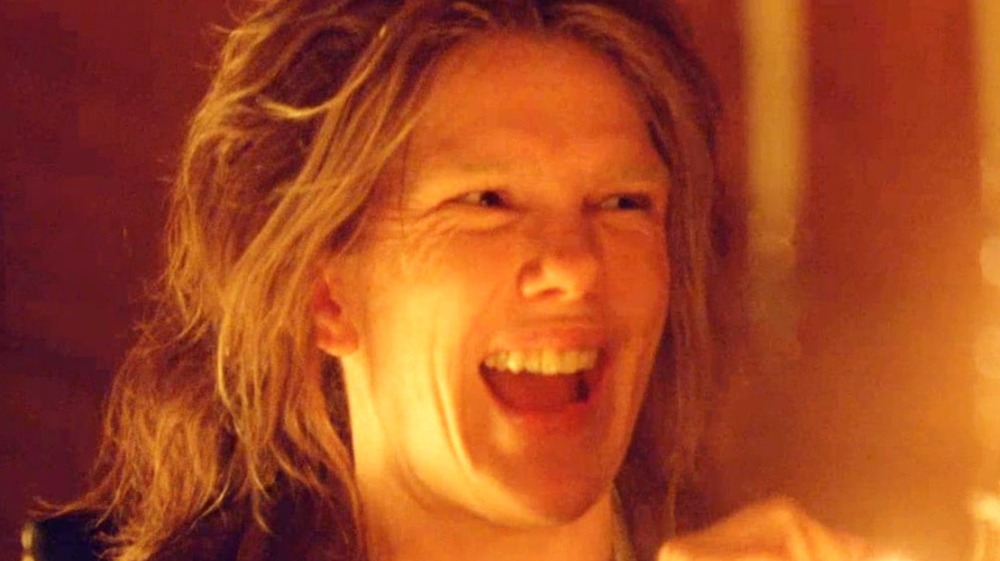 FX
Makeup and special effects have become so advanced, it's hard to tell what some characters look like in real life. A show that frequently transforms actors beyond recognition is American Horror Story. The anthology series has a new theme each season, which also brings a new host of characters to match.
One of the most iconic seasons of American Horror Story is season 5, known as American Horror Story: Hotel. It takes place in the creepy Hotel Cortez in Los Angeles, California, which is operated by The Countess (Lady Gaga). The Hotel Cortez is based on the real-life Cecil Hotel, which is infamous for the many deaths and general terrifying events that occurred there. The Cecil Hotel was also a popular rest stop for serial killers, which inspired the plot for season 5's Halloween episode "Devil's Night." The ghosts of several notorious serial killers join hotel creator (and resident ghost) James Patrick March (Evan Peters) for his annual party celebrating their murderous successes. Some of the evil party guests include John Wayne Gacy (John Carroll Lynch), Richard Ramirez (Anthony Ruivivar), and even Jeffrey Dahmer (Seth Gabel) — but the least recognizable guest star is the AHS alumna who portrayed Aileen Wuornos.
Bombshell turned bad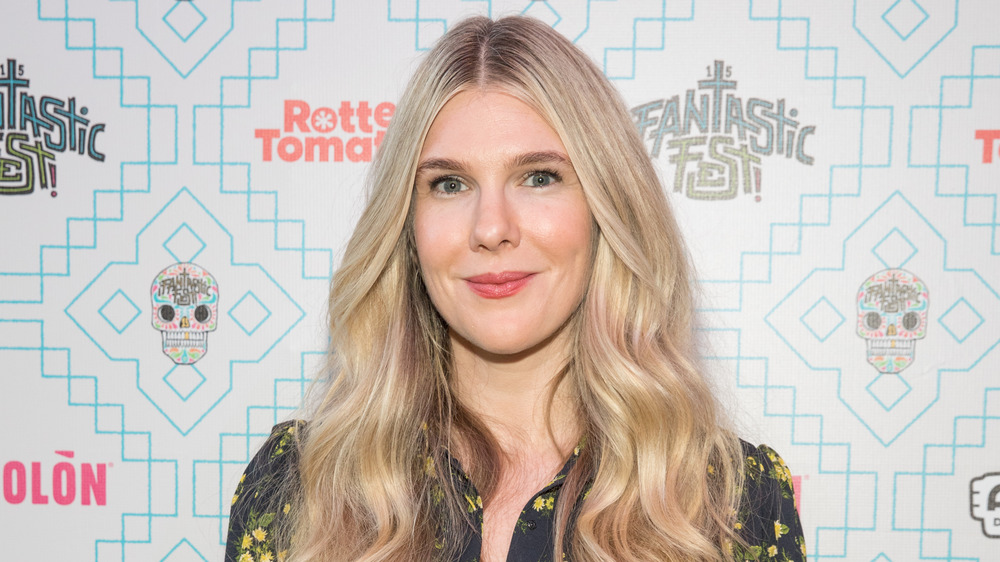 Rick Kern/Getty Images
Aileen Wuornos is one of the most infamous serial killers in history largely because she was one of the first women to get the title of serial killer. Her infamy leading to an appearance in "Devil's Night" makes sense, especially because it was Mr. March's way of honoring his and his fellow killer's evil deeds. The actress who portrayed Wuornos was none other than Lily Rabe, the AHS actor who also brought the roles of Misty Day, Sister Mary Eunice McKee, and Shelby Miller to life.
Rabe took a far different approach to playing Wuornos when compared to Charlize Theron, who portrayed her in 2003's Monster. While Theron went for a more dramatic and deranged version, Rabe's was more subdued; however, both renditions brought out equally terrifying sides of Wuornos' personality.
Around the time the episode premiered, Rabe spoke with Screen Crush and described how she transformed to look more like Wuornos. "I've always been able to do such fun things with hair and make-up and costumes [...] but it was really fun this year to get to do more. This is way more than I had ever done," she said. "I showed a picture recently to a friend. He was like, 'Right, that's the picture of the person you're playing, but let me see the picture of you.' [Laughs] From padding to teeth to contacts to prosthetics. [...] We have the same amazing guy who did my teeth [who] I believe did [Charlize Theron's] teeth as well [for Monster]. Not the same actual teeth. [Laughs] I've been flossing a lot, putting those teeth in my mouth."
It's hard to believe that the usually radiant Rabe could look so similar to a gritty killer, but it just goes to show how much talent she truly has as an actor and a willingness to get deep into character.