Dollface Season 2 - What We Know So Far
Hulu
The Hulu original, Dollface, released its first season in November 2019. It stars Kat Dennings — who, of course, has recently appeared in WandaVision — as Jules Wiley, a woman who has just broken up with by her longtime boyfriend, Jeremy (Connor Hines). Reeling from the breakup, Jules must reenter the world of women — specifically, the friends she previously pushed aside in favor of focusing on her relationship. Jules's friend group is made up of cast members Shay Mitchell, Brenda Song and Esther Povitsky.
The show has received mixed to favorable reviews, with the cast receiving much of the positive praise. Salon wrote, "Dollface reminds us yet again why Dennings' droll comedic persona serves as the steady core of a project like this," while the New York Times deems Mitchell's performance as "a treat and a half."
Early last year, Dollface was officially renewed for a second season, much to the delight of fans (via TV Line). Here's what we know so far about the upcoming subsequent season.
When will Dollface season 2 be released?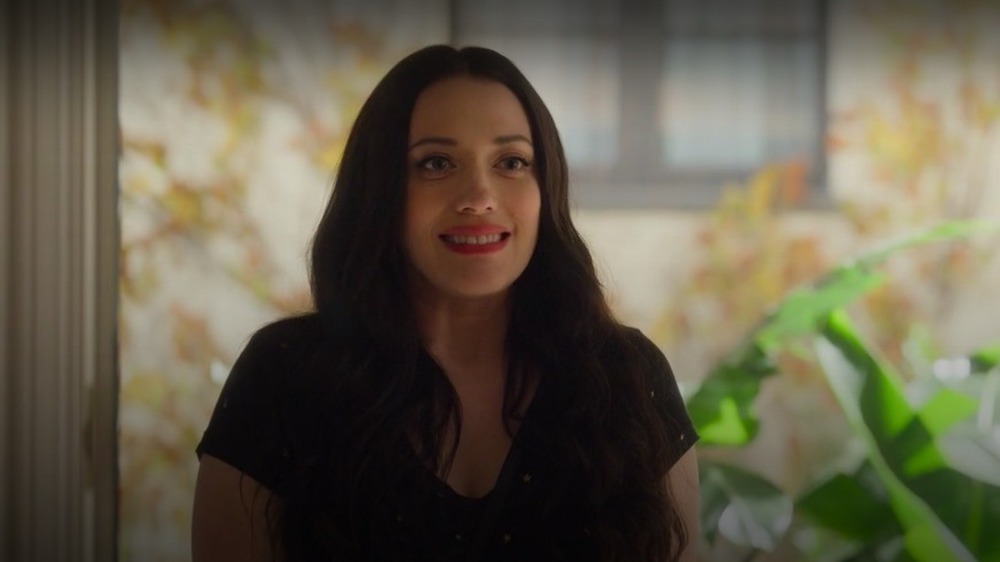 Hulu
As of now, there is no exact release date for the second season of Dollface. According to Express, season 2 was meant to air in November of 2020, which would have been about a year since the first season was released onto the streaming service. However, like many other shows, Dollface was affected by COVID-19, causing its production to be pushed back.
Further, there doesn't seem to be any updated news on if the show has been able to resume production, meaning it's still likely on pause. Express, when reporting on the matter back in June 2020, estimated that the second season would be released sometime in early 2021. However, we're now three months into 2021 and, sadly, there have been no further updates on when production will pick back up. This means fans may have quite the wait ahead of them until we get to continue with Jules's story. 
Fans fearing that the season 2 renewal of the series might have been reversed as a result of the pandemic will be reassured to hear that Craig Erwich, President of ABC Entertainment and Hulu Originals, recently told Deadline, "We have a plan to bring it back." Hopefully, details of that plan will be forthcoming.
The first season can always be revisited to tide fans over, in the meantime.
Who will be in Dollface season 2?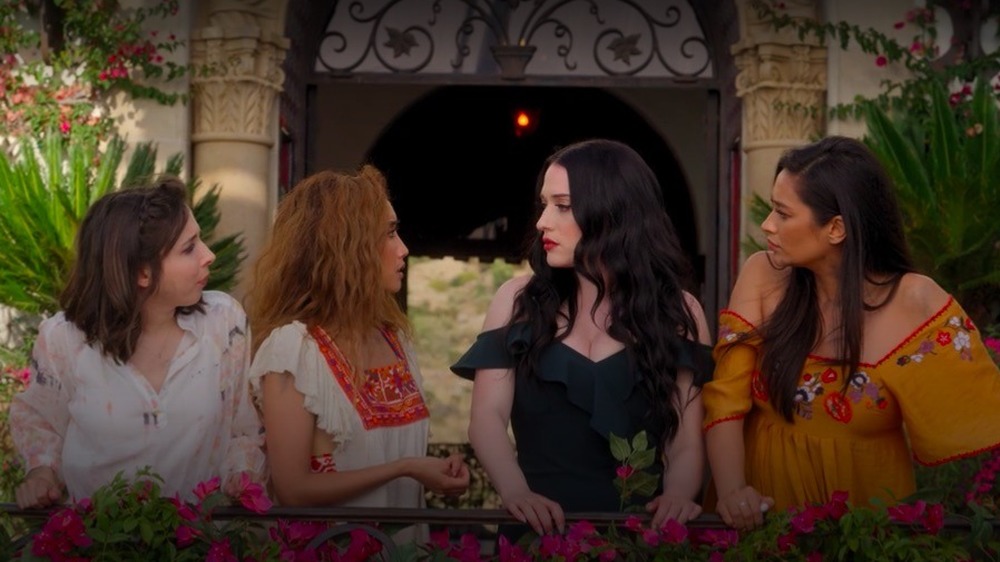 Hulu
There have been no official announcements about any notable cast changes, either departures or additions. It can be pretty much guaranteed that Kat Dennings will return for her lead role — the show wouldn't work without its star. Additionally, the other lead cast members are highly likely to return. Brenda Song plays Madison, Jules's best friend from college, whom she reconnects with after her breakup. Shay Mitchell plays Stella, another close friend from college of Jules's and Madison's, who also reconnects with Jules after a break in their friendship. And rounding out the main cast, Esther Povitsky plays Izzy, a newer friend of Jules who she met at work.
Some other notable recurring cast members who are pretty likely to show up include Malin Åkerman as the CEO of the company Jules works for, and two frequent coworkers, played by Brianne Howey and Vella Lovell. It's also possible that Connor Hines, who plays Jules's ex, could show up in the second season, as his role was so pivotal to the plot of the first.
What will Dollface season 2 be about?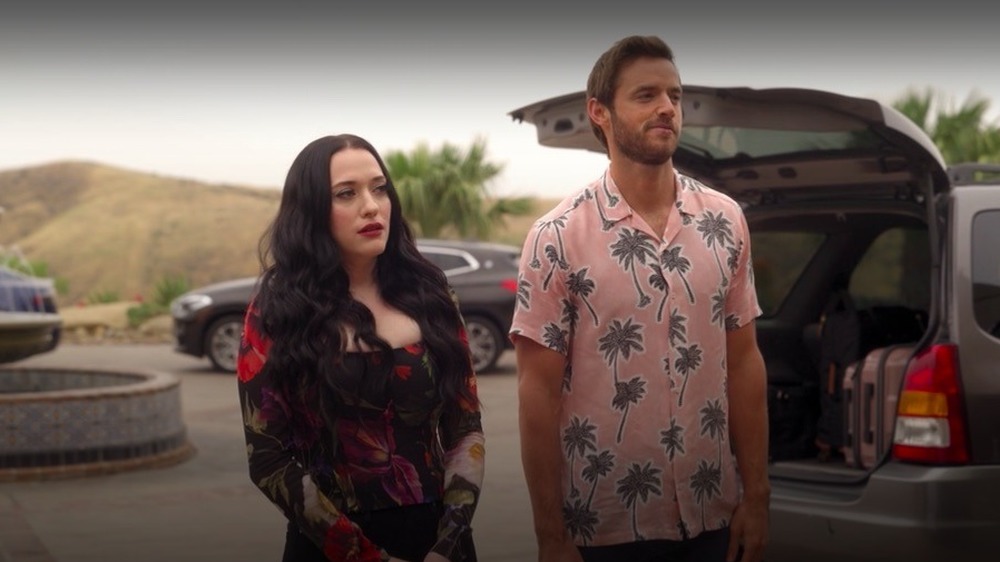 Hulu
There have been no season 2 plot details released, as of yet, although we should be able to expect to get some of those details after a premiere date has been set and announced.
The first season saw Jules struggle to fully reconnect with her friends, whom she neglected during her time with Jeremy and who are resentful of that neglect. Once they do reconnect, we see the friends help each other through their various individual struggles, including one storyline in which Jules's friends encourage her to move on from Jeremy by having a casual relationship with someone else — which she does, with a man named Ryan (Derek Theler), resulting in a brief fling between the two. Her friends also have their own relationship-centered storylines, such as Madison dating an older doctor, Colin (Goran Visnjic) — who turns out to be married to Jules's boss.
The final episode sees Jeremy asking Jules to get back together with him, which she rejects, and Jules revealing to an entire wedding attendance that Colin is cheating on his wife. Also, Stella announces she got into business school in Philadelphia. It ends with Jules and her three friends stealing Ramona's wedding car to drive back to California together. While some storylines were definitely wrapped up with this finale, there is still plenty of territory to explore with a second season. Is Jules really over Jeremy? Will Stella really move to Philadelphia? Is Madison's affair with Colin over? Plus, the exploration of these reconnected friendships have plenty of space to grow further. We'll just have to wait until we have more information about season 2 to get a better idea.