Why Kirsten Dunst Was Never The Same After Interview With The Vampire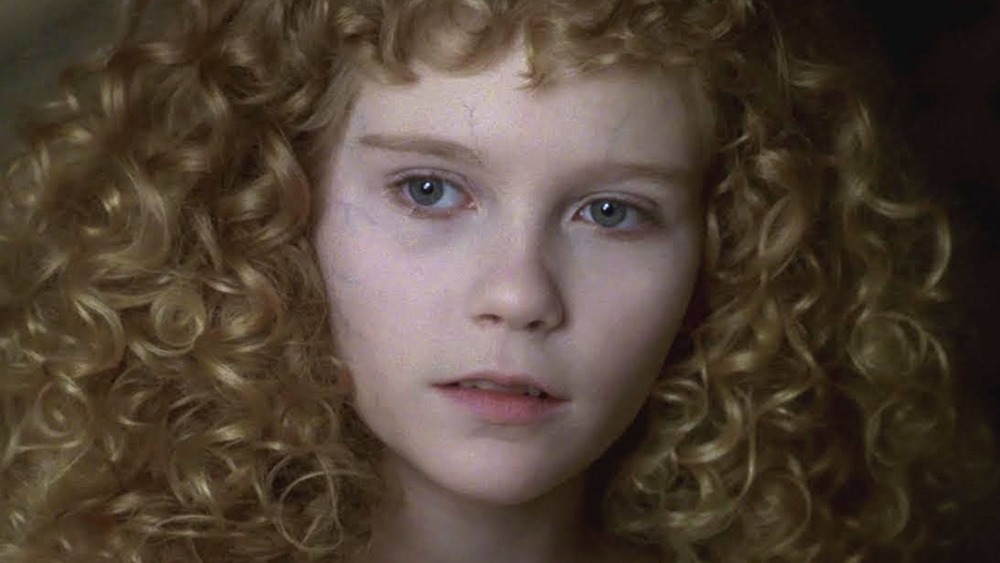 Warner Bros
With titles like Jumanji, Bring it On, and Spider-Man to her name, Kirsten Dunst is one of the most successful actors of her generation. While Dunst is now a household name, though, she first got her start in acting all the way back in 1994, at the tender age of 11, with the cult classic film Interview with the Vampire.
Based on the popular Anne Rice novel by the same name, Interview with the Vampire follows the vampire Louis de Pointe du Lac (Brad Pitt) as he narrates his life story, alongside fellow vampire Lestat de Lioncourt (Tom Cruise). The story begins when Lestat turns Louis into a vampire, and goes on to describe their time together, including when they transform a young girl named Claudia (Kirsten Dunst) into a vampire as well. 
The role of Claudia catapulted Dunst into fame, and it even earned her a Golden Globe nomination. It also happened to change her life.
Interview with a Vampire was a big role for a little girl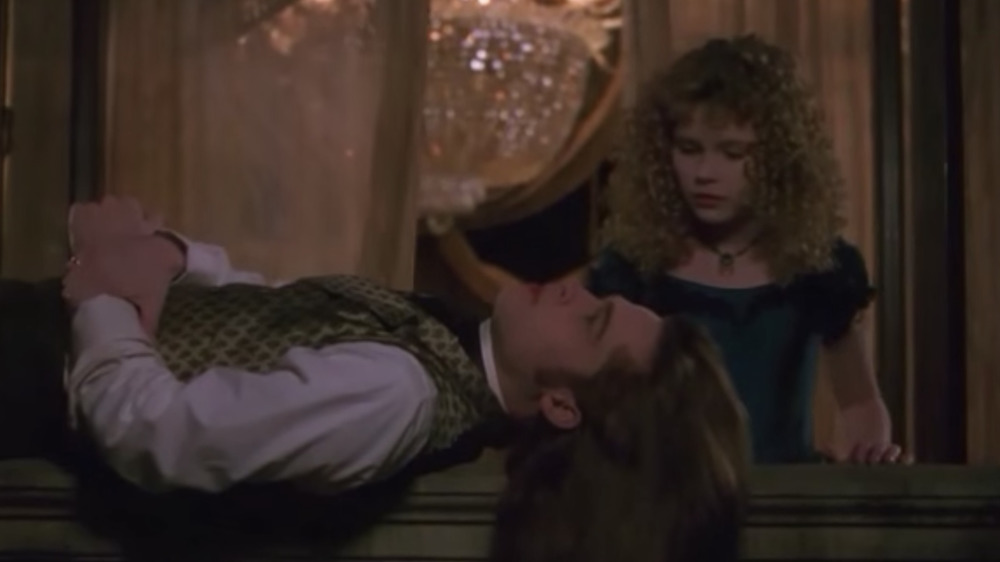 Warner Bros
Dunst has spoken fondly of her time on the set of Interview with the Vampire, specifically praising Pitt and Cruise for treating her "like a little sister," in an interview with Stephen Colbert. In a separate interview with Entertainment Tonight, she also reminisced on the shoot, saying: "I mean, listen, that production, that film, was like nothing else I've ever experienced [...] they just don't make movies like that anymore."
Though Dunst enjoyed the role that kickstarted her career, she did have one complaint: the infamous kiss with Pitt. Dunst was barely a pre-teen when the film had her plant one on the much older actor. In a 1994 interview, Dunst herself had this to say about the scene: "I hated it so much, because, I don't know — Brad was like my older brother on the set, and it's kinda like kissing your brother. I don't know. He was like — it was weird kissing an older guy, and I had to kiss him on the lips, so it was gross." Dunst's innocent reaction to the kiss is a clear reminder of just how young she was as Claudia, even though her performance suggested she had years of acting experience.
Kirsten Dunst's life after Interview with the Vampire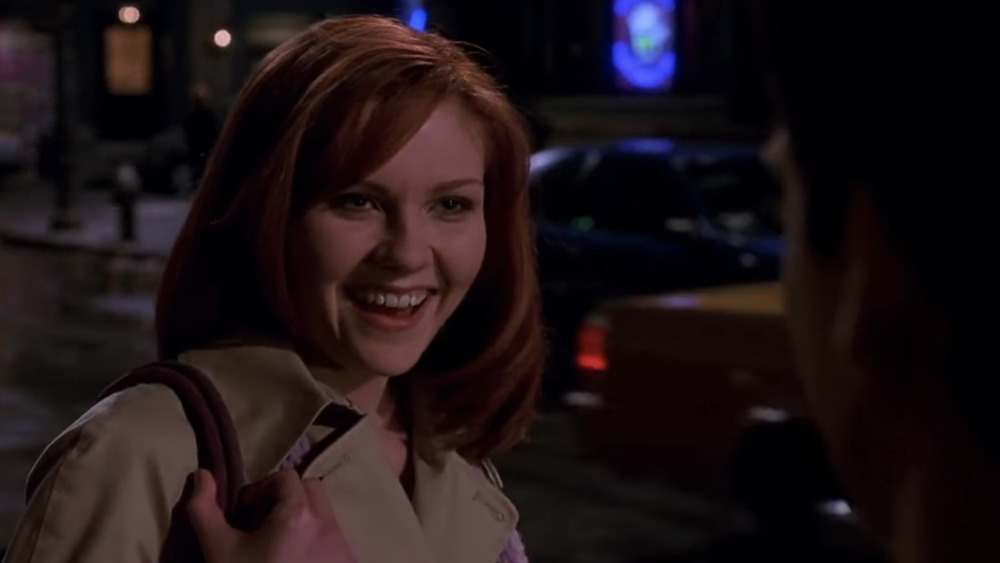 Marvel/Columbia Pictures
Dunst's stunning performance in Interview with the Vampire led her to her first Golden Globe nomination, as well as an MTV Movie Award for Best Breakthrough Performance, a Saturn Award for Best Performance by a Younger Actor, and a YoungStar Award for Best Actress in a Drama Film. She quickly became a star, and has remained booked in different TV and film roles ever since.
In adulthood, Dunst has continued to show a wide range of interests, starring in everything from science fiction dramas to historical biographies. Some of Dunst's most well-known roles are in Little Women (Younger Amy March), The Virgin Suicides (Lux Lisbon), Eternal Sunshine of the Spotless Mind (Mary), Marie Antoinette (Marie Antoinette), and Melancholia (Justine). Her most recent film, a drama titled The Power of the Dog (Rose) is in post-production, where she'll star alongside Benedict Cumberbatch and Jesse Plemons, her real-life partner.
With her impressive catalog, it's amazing to think that Dunst had her big break almost three decades ago. Her exhaustive list of roles, and the range of characters she's portrayed, prove that she's more than worthy of all the accolades she's gotten, and there's no doubt she'll continue to entertain us for years to come.