Benedict Cumberbatch Gets Candid About A Possible Sherlock Season 5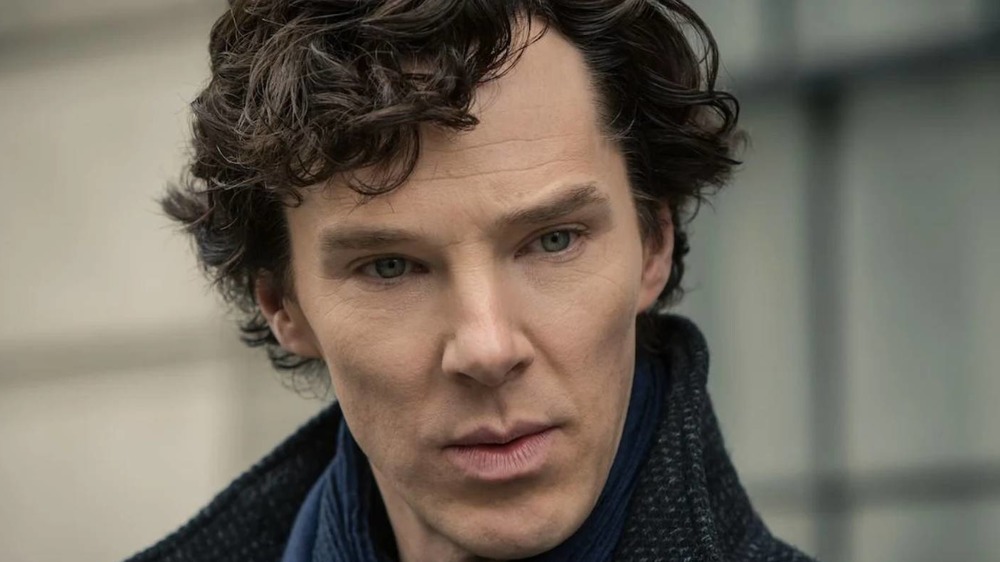 BBC
Over 100 years after he was first introduced, it's clear the public's interest in Sherlock Holmes and his various adventures isn't waning any time soon. The excellent Netflix film, Enola Holmes, offered a different take on the character, instead choosing to focus on the detective's precocious sister rather than the master sleuth himself. There's also the continually-delayed Sherlock Holmes 3, starring Robert Downey Jr. and Jude Law, which will hopefully see the MCU star (with a lot of free time on his hands now) get ready to solve the greatest case of his career yet. 
Of course, you can't really talk about modern interpretations of Sherlock Holmes without bringing up the widely-beloved BBC series, Sherlock, starring Benedict Cumberbatch and Martin Freeman. With 13 episodes spread out across four seasons, fans are dying for more adventures with the world's best detective ever since "The Final Problem" aired all the way back in 2017. Over four years between seasons certainly doesn't bode well for the future of the franchise, especially considering how busy the stars are these days: Cumberbatch has numerous filmed lined up, going forward, including a pair of appearances in the Marvel Cinematic Universe as Doctor Strange. 
For those hoping for a glimmer of hope we'll get to see more of Cumberbatch closing his eyes while a bunch of worlds fly across his mind, it turns out the actor knows just as much about the future of Sherlock as anyone else.
Benedict Cumberbatch tells fans 'never say never' but there's nothing planned at the moment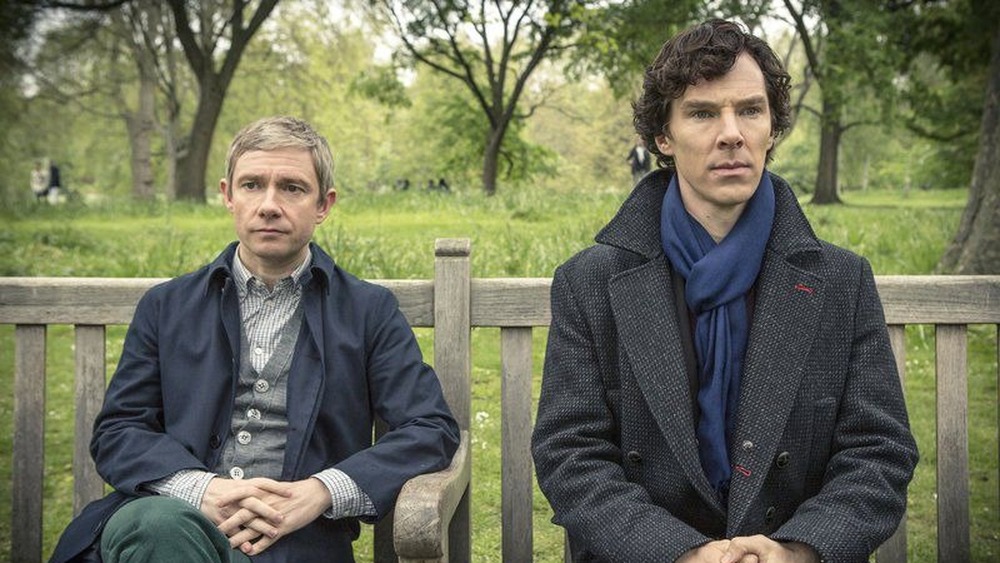 BBC
With a cold, calculating attitude that occasionally borders on sociopathic, Benedict Cumberbatch offered a new take on the detective that was both faithful to the original version of the character while making him feel grounded for the modern day. This made for one of the best Sherlock Holmes portrayals of all time, so it makes sense for fans to want to see more of him and his faithful companion, Dr. John Watson, solve cases while getting on each other's last nerves. 
During an interview with Collider, made to promote his upcoming film The Courier, Cumberbatch didn't demonstrate the most optimistic outlook for the future of the series. He tried to put a positive spin on the information, saying, "I'm the worst person to ask on this because I never say never, obviously. But I don't know. And I'm the worst person to ask because my slate's pretty, pretty full at the moment, as is Martin [Freeman] and all the other key players involved. So, who knows?" 
Ultimately, it sounds as though there's nothing in the works at the moment, but that doesn't mean those involved would rule out a return entirely down the road. The actor continued, "Maybe one day, if the script's right. And I say 'the script,' maybe it could be a film rather than the series. Who knows? But anyway, not for now."
That sounds a lot to us like that magical script isn't currently in existence, and it would likely take a lot to get the in-demand actors to return. Perhaps down the road, we could end up with a Logan-esque version of Sherlock Holmes where these iconic characters return for one last investigation to send them off properly. For now, fans can at least take solace in knowing this series never overstayed its welcome.